A perfect television series for fantasy lovers is finally here, and that is none other than The Wheel of Time. The series is now available at the OTT platform of Amazon Prime. The series is based on a famous novel series of the same name as Robert Jordan. And, the series is produced under the name of Sony Pictures Television and Amazon Studios.
The very first season of the series got released on November 19 of this year with the first three episodes. The remaining five episodes are set to release on a weekly basis till December 24th of this year. If you are a person who loves to be in the world of fantasy. So, let's get insight into this series.
CAST AND CHARACTERS OF THE WHEEL OF TIME
The main cast and characters of the series, The Wheel of time include-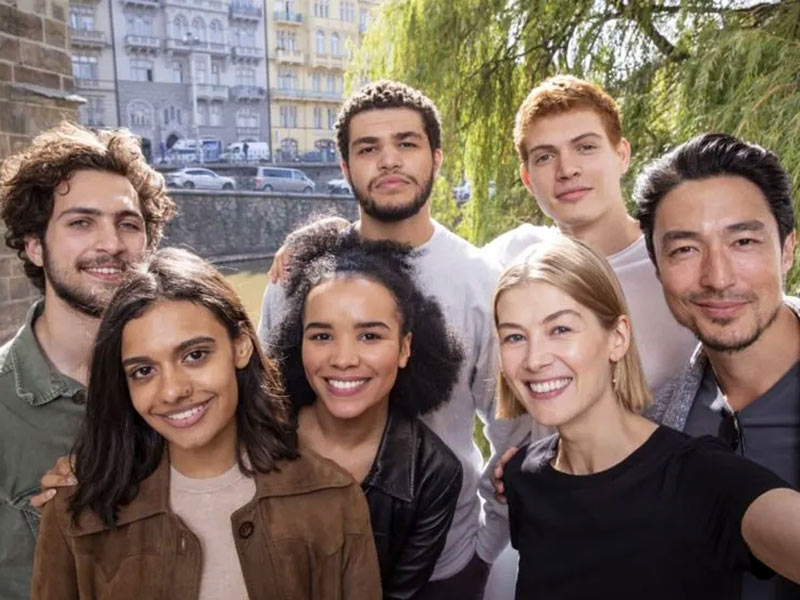 Rosamund Pike as Moirane, an Aes Sedai
Daniel Henney as al'Lan Mandragoran
Zoe Robins as Nynaeve al'Meara
Madeleine Madden as Egwene al'Vere
Josha Stradowski as Rand al'Thor
Marcus Rutherford as Perrin Aybara
Barney Harris (season1) and Donal Finn (season 2) as Mat Cauthon
Kate Fleetwood as Liandrin Guirale, as Aes Sedai
Priyanka Bose as Alanna Mosvani, an Aes Sedai
Helena Westerman as Laila Dearn
Lolita Chakrabarti as Marin al'Vere
Michael Tuahine as Bran al'Vere
Michael McElhatton as Tam al'Thor
Johann Myres as Padan Fain, a traveling merchant
Naana Agyei
Ampadu as Danya
Mandi Symonds as Daise Congar
David Sterne as Cenn Buie
Juliet Howland as Natti Cauthon
Christopher Sciueref as Abell Cauthon
Petr Simcák as Tom Thane
Litiana Biutanaseva as Bode Cauthon
Litiana Biutanseva as Eoldrin Cauthon
Perce Quigley as Master Hightower
Abdul Salis as Eamon Valda, a Whitecloak
Alexandre Wiaume as Thom Merrilin, a gleeman
Taylor Napier as Makism, Alanna's Warder
Daryl McCormanc as Aram, a Tinker
Narinder Samra as Raen, a Tinker
Maria Doyle Kennedy as Illa, a Tinker
Taylor Napier as Maksim, Alnna's Warder
Izuka Hoyle as Dana
Clare Perkins as Kerene Nagashi as Aes Sedai
THE WHEEL OF TIME – REVIEW
This new fantasy series is magical. The series is based on the lengthy series novel of the same name by Robert Jordan. 'The Wheel of Time' is a great fantasy adventure about swords. Sorcery and reincarnation that have drawn an avid following. The series stars Rosamund Pike as Moiraine Damodred, a powerful sorcerer and a member of all the female Aes Sedai who is capable of keeping the world safe from the magical dangers like as we can witness in the opening scenes.
Several years ago there was a man who was known as Dragon and he wielded so many magical powers that he broke the world and now a curse has been cast that has the capability to drive any person who uses magic can get hopelessly mad.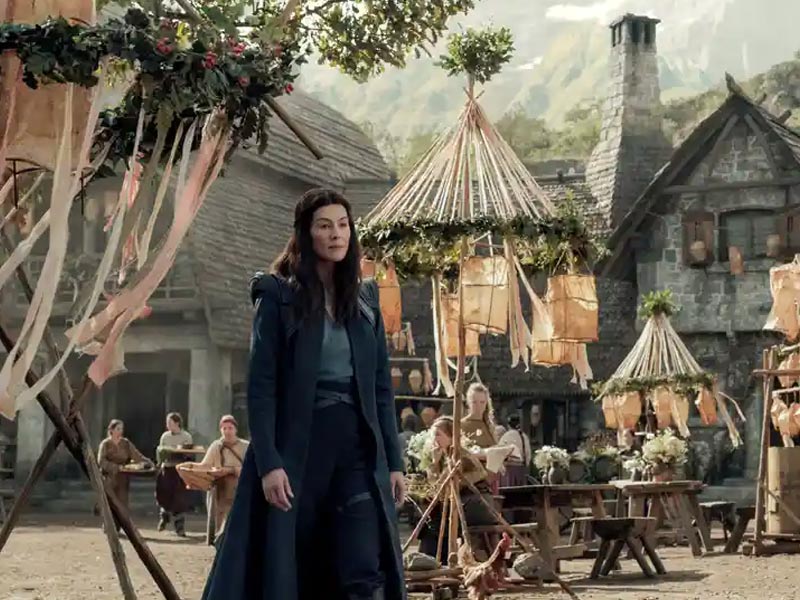 This Dragon has been prophesized to return and can either destroy or save the world and it is up to Moiraine to find out the new Dragon and do whatever must be done. The only problem is that Moiraine doesn't have any clue about that who this new dragon is. The only best she can do is narrow it down to a group of 20-year-olds in a small town and among them, the three were men, so that is probably not so good.
The series is set in an intriguing world of monsters and magic. While watching the series you will find yourself lost in the world of Dragon. When Moiraine realizes that she has finally found that the Dragon Reborn. Then, in a small town, she finds some five youngsters and among them; she believes that one of them is chosen one. Then it is followed by opposing sides, multiple warring factions, and seedy characters, each having their own intentions to utilize the dragon, to steal their powers or to kill them, and so on.
Only the three episodes are out now and the remaining are yet to be released. The series, The Wheel of Time, has everything going for it, on paper. The series has it all from a strong cast, lavish sets, fantastical world, and mature themes to the lush costumes and Rosamund Pike in the lead. But there is a little absence of coherent, engaging storytelling to bind all these things together. Also, there is a terrible pilot episode in the series. The series is great to explore and has the capability of taking you to another world of fantasy.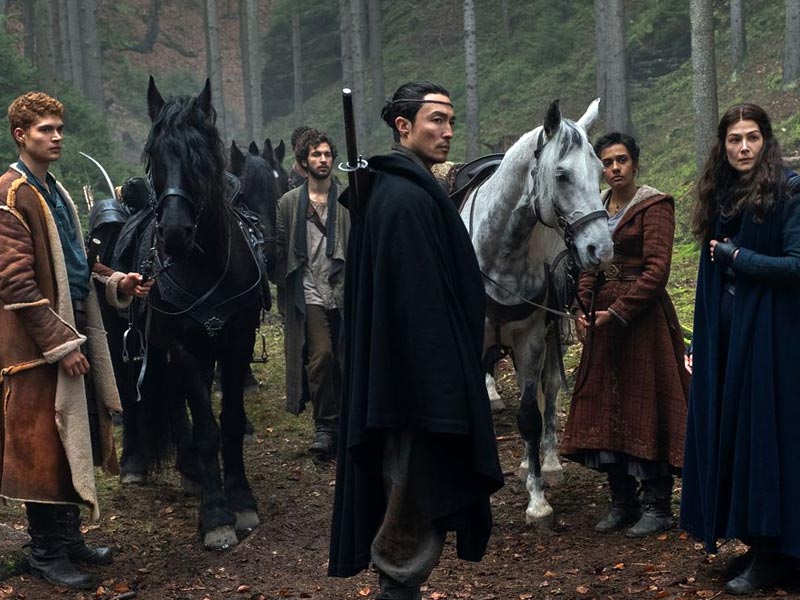 The plot of the series revolves around the five characters whose lives are ripped away from them overnight, as they are compelled on a journey to discover the destiny they never asked for. The three episodes that are out now are good to explore if you are a fantasy lover. So, go and lose yourself in the fantasy world with The Wheel of Time.