Yeh Kaali Kaali Ankhein shows the film's themes of obsessive love and criminality. Tahir Raj Bhasin, Anant Joshi, Shweta Tripathi, Surya Sharma, Anchal Singh, Saurabh Shukla, Brijendra Kala, Arunoday Singh, Sunita Rajwar, and Hetal Gada appear in the Netflix series.
Sidharth Sengupta, whose credits include Balika Vadhu and Apharan, directed the programme. Sengupta co-wrote the script with Anahata Menon and Varun Badola. Yeh Kaali Kaali Ankhein takes place in the fictitious village of Onkara. "A romantic simpleton, Vikrant, becomes an object of passion for Purva, who will go to any extent to have him," according to the official synopsis.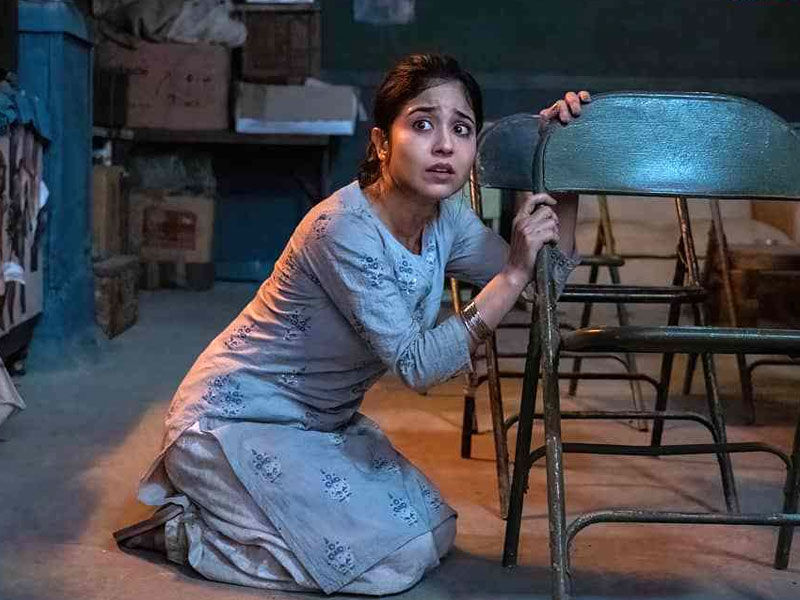 As Purva's merciless efforts to make him her's threaten to damage everything he cherishes, the mild-mannered Vikrant discovers a new side to himself. In order to escape Purva's grasp and restore his life with his real love, Shikha, he embarks on a dark road that he subsequently regrets in this pulpy thriller."
When you think about Yeh Kaali Kaali Ankhein, you can't help but think of Shah Rukh Khan, tucking in a loose red shirt and swaying with Kajol, who is dressed in a pink, shimmering costume, in the dark, twisted world of Baazigar. Netflix's new drama of the same name has a similar vibe — it's pulpy, dark, and brings together a cast of multifaceted individuals to explore the various shades of love, passion, and obsession.
The eight-episode series, starring Tahir Raj Bhasin, Shweta Tripathi, and Anchal Singh, is a love triangle set in central India, with the protagonists dealing with the consequences of enormous love meeting with overwhelming desire. Ahead of the show's January 14th launch, the cast–who can't stop humming the title track–shares what drew them to it.
Cast of Yeh Kaali Kaali Ankhein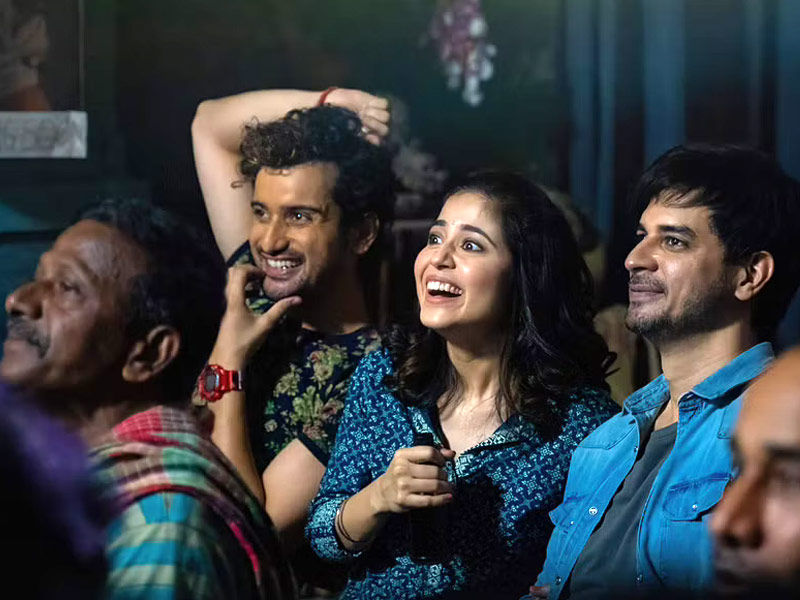 Vikrant Singh Chauhan is played by Tahir Raj Bhasin.
Shikha is played by Shweta Tripathi Sharma,
Purva is played by Anchal Singh
Surya Sharma in the role of Dharmesh
It's such a pulp throwback to the 1990s that many people were quite curious over the selection of the name and its interpretations. My own interpretation, where this was simply Vikrant's interpretation of the title, was that Yeh Kaali Kaali Ankhein translates to 'Those Evil Eyes,' and it is a dark power or dark energy structure that follows you throughout your life. That, in my opinion, lends a pretty creative twist to a 90s Bollywood song from one of my favourite films, Baazigar.
Yeh Kaali Kaali Ankhein's gender dynamics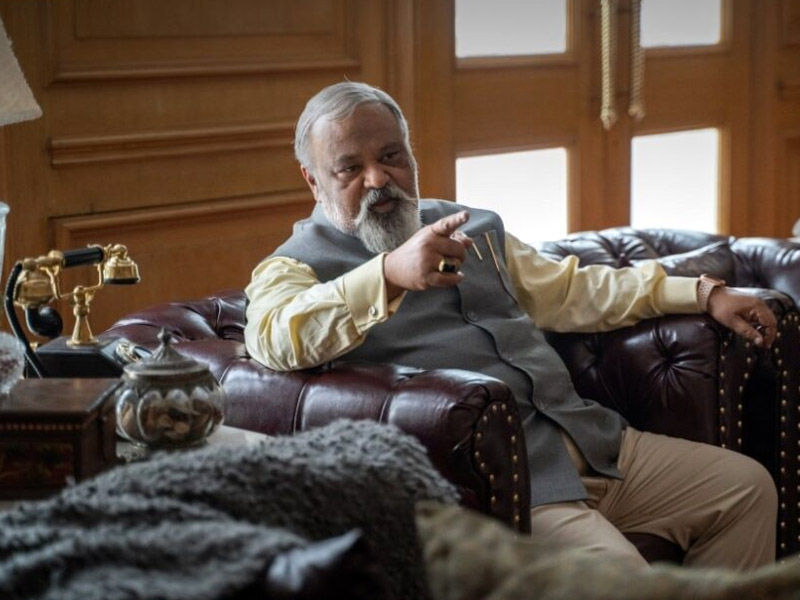 What drew me to it was how it flipped, how we generally view gender dynamics, whether it was looking at love and passion via the female lens or witnessing an emasculated protagonist. As an actor, you discover that under certain stress and unusual circumstances, gender ceases to matter and you begin responding as a human being.
Vikrant's character encounters both extremes of the love spectrum. One that he is madly in love with, to the point where he would battle to the death to protect it. And the other is when someone is so madly in love with him that she suffocates him with her love. It's a dizzying experience for an average man in remarkable circumstances. What interested me in the role was how he had to move from being passive to becoming active over the episodes.
Everything in Purva's life revolves around her love and devotion to Vikrant. The complexity you see in her, the layers you see in here, are all connected to Vikrant because she is madly in love with him. She has everything she could possibly want. She has the capacity to take anything and make it her own, whether via her own personality or the support of her father [a strong politician]. But there is one thing she hasn't been able to obtain: her true love. Because desire is her driving force, everything in love and battle is fair to her.
On Becoming a Character in a 'Small Town':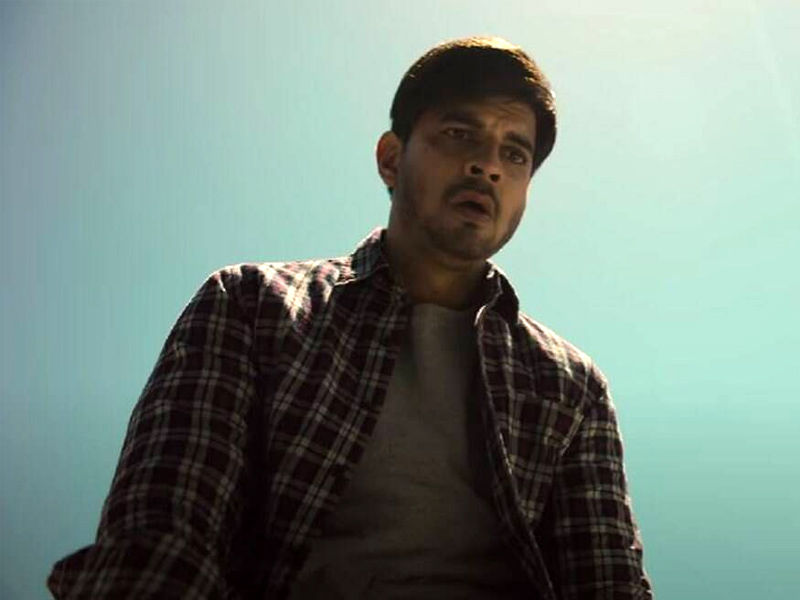 Nobody enjoys being spoken down, too. We have a preconceived notion of what a "small town" is, but the beauty of social media is that it helps you realise that there isn't much difference. When you visit Indore, Lucknow, or Bhopal and observe how people dress, what they watch, the cuisine they eat, and the cafes they frequent, you will realise that there is very little difference. What distinguishes any location culturally is its history, architecture, and human ties. The task is to avoid being a caricature while telling a narrative that is a microcosm of small-town India.
On Getting the Central Indian Dialect Right: Director Sidharth Sengupta deserves credit since we never had to force the conversations. In the script, the words were written in this manner. We weren't attempting to imitate an accent. Instead of saying, 'Mai tumhe chahta hoon,' it has to be 'Hum tumhe chahte hai,' with no attempt at caricature. On a personal level, my father was a member of the Indian Air Force, and I grew up in tiny towns, which helped me comprehend the personalities of the characters.