You Season 3, the American psychological thriller web series is finally here. One of the most awaited seasons of a series of the year 2021 has finally served the cravings of its fans. Since, You season 3 has aired fans have gone crazy about it and are showering their love upon the season. This season of You is the continuation of Joe Goldberg's fraught relationship with Love, who is now pregnant with his child.
This is a 10-episode season of You that got released on an OTT platform, Netflix, on October 15th, 2021. However, this could have got released earlier but because of the ongoing pandemic of COVID-19, the shoot got delayed, but now it is finally here. Let's spill out some beans regarding this new season of this psychological thriller, You.
CAST OF YOU SEASON 3
The main cast of You season 3 involves,-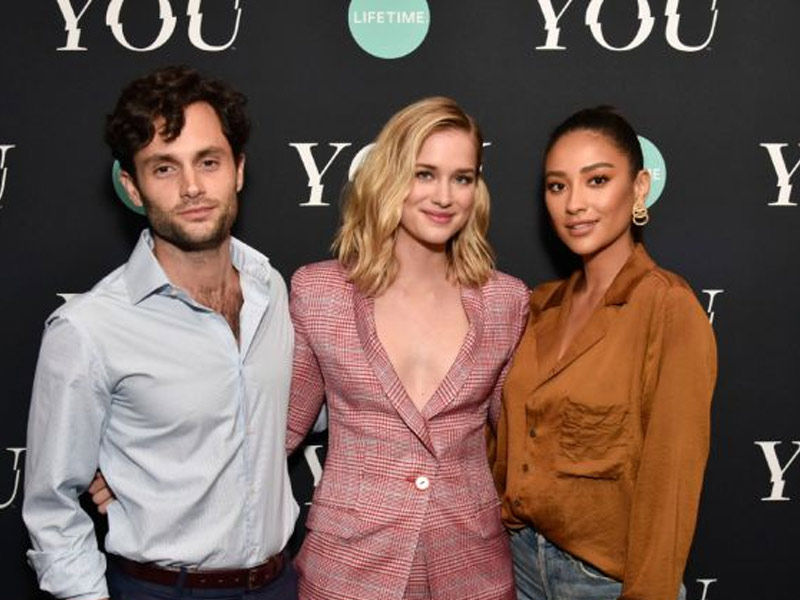 Pen Badgley as Joe Goldberg- Pen Badgley is Joe Goldberg in You season 3. He has been seen as a serial killer who moves into a relatively quaint suburb with his wife.
Victoria Pedretti as Love Quinn Goldberg- Victoria Pedretti is Quinn Goldberg in season 3 of You. She is the wife of the serial killer Hoe Goldberg and the only remaining heir of the Quinn family.
Saffron Burrows as Dottie Quinn- Saffron Burrows, in season 3 of You can be seen as Dottie Quinn, playing the role of Love's grieving mother.
Tati Gabrielle as Marienne Bellamy- Portrayed as a librarian in You season 3 who struggles with personal problems while trying to create a better future for herself and her child.
Shalita Grant as Sherry Conrad- She, in the third season of You, has played the role of a locally famous mom influenced who is admired as a lot by her followers of social media followers for her well-crafted persona.
Travis Van Winkle as Cary Conrad- Portrayed as a wealthy charismatic and self-proclaimed founder who runs his own country of supplement.
Dylan Arnold as Theo Engler- A college student who has a strained relationship with his father and who is suffering from addiction.
The recurring actors of You season 3 include;
Scott Speedman as Matthew Engler- Seen as an affluent CEO, husband, and withdrawn father who is reserved and is mysterious sometimes.
Michaela McManus, as Natalie Engler- Portrays the role of Joe's neighbor and a new subject of obsession who harbors a secretive life.
Shannon Chan-Kent as Kiki- Seen as a loyal member of Sherry's Clique and a famous life coach.
Ben Mehl as Dnate Ferguson- A former war veteran who's now working as a librarian who tries to dedicate his time to his partner and two of his stepchildren.
Christopher O'Shea as Andrew Tucker- A fit stay-at-home dad and a close friend within Sherry's inner circle.
Christopher Sean- Portrayed as a Brandon, husband of Kiki who once worked at a tech investor and is now a stay-home-dad for his kids.
Brayan Safi as Jackson Newhall- Seen as a husband of Andrew, who is a renowned tech attorney.
Mackenzie Astin as Gil Brigham- Portrays the role of an anti-vaxxer, a friendly natured professor of geology having a caring attitude towards his students.
Terryn Westbrook as Margaret Brigham- She has played the role of Brigham's wife in You season 3.
Aylet Zurer as Dr. Chandra- Portrays, as am an extremely curt but experienced therapist of couples. She has a perspicacious approach to addressing the causes of her patients.
Jack Fisher was young Joe,
Marcia Cross as Jean Matthew- seen as a lawyer of Matthew Engler.
Mauricio Lara as Paulie- A close friend of Joe in his formative years.
Scott Michael Foster as Ryan Godwin- Portrays, a reporter in local television and a well-reputed single father who has overcome his addiction but is concealing his own dark secrets from the others.
SYNOPSIS OF YOU SEASON 3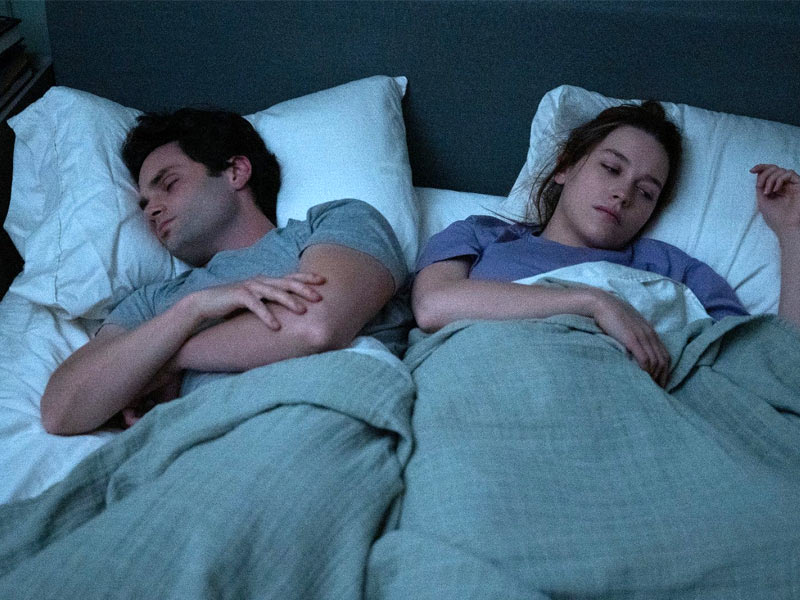 In You season 3, Joe and Love are married and are seen raising their newly born son, who is called Henry, in the Californian suburb of Madre Linda. Meanwhile, a dynamic turn can be noticed in their perfectly going relationship. This is nothing but Joe's continuity of the cycle of obsession with a burgeoning interest in Natalie, who lives next door and is a neighbor to them. This season, Love is seen taking the steps to turn the story and ensure that her dream of having a perfect family does not get torn out so easily by the compulsive actions of Joe.
Season 3 of You is divided into 10 episodes, as follows-
And they loved happily ever after- The first episode of You season 3 is titled as And they lived happily ever after. After a surprise in the delivery room, the new dad, Joe, struggles to connect with his newly born infant child but has no trouble in fostering a new infatuation.
So I Married an Axe Murderer- In this episode, Joe and Love try some therapies, but their issue is something that needs more than counselling. Their friction is not the only thing that needs to get disappear.
Missing White Woman Syndrome- The third episode of You season 3 involves Love's growing apprehensive as media scrutiny intensifies the next day. An acute sickness in the family drudges up the old memories for Joe.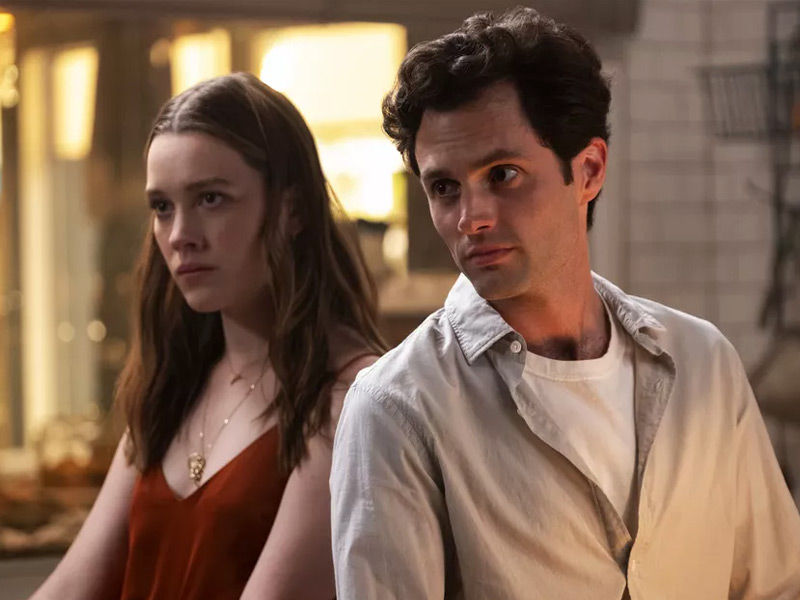 Hands Across Madre Linda- The fifth episode of You, season 3 Love's impulsive retaliation makes her and Joe land in a bind. However, Joe seeks a different way out than usual, it proves to be a tall order.
Into the woods- In the fifth episode of You season 3, Joe begrudgingly goes on a hunting trip with some of the other local husbands and Love tries to manage her ongoing relationship with Theo.
W.O.M.B- As a mother of Love launches a new big venture, Love grows increasingly concerned about the potential big change in herself and Joe goes a breakthrough in self-awareness.
We're all mad here- In this seventh episode of You season 3, Dottie spirals into an emotional turmoil and Love tries to get the information on Mathew's investigation. Meanwhile, Joe sets his eyes on derailing Marienne's ex.
Swing and a Miss- In this episode, Joe selfishly tries to coerce Love for a change in lifestyle. But then things go south quickly and Theo unveils that how deep Matthew's obsession goes.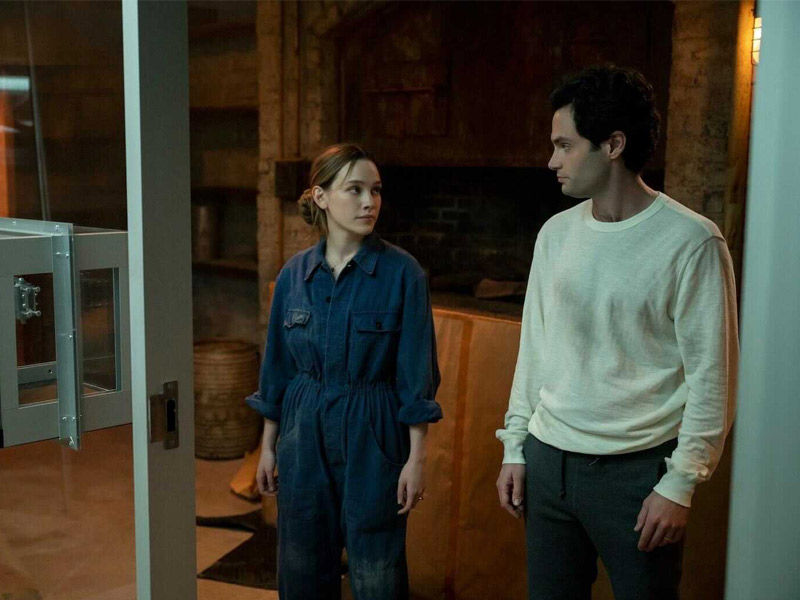 Red Flag- In the second last episode of You season 3, Love tends to some unexpected long-term guests while Joe takes a major step to get his most wanted thing.
What is love? The last and final episode of You season 3, begins with a piece of news penetrating the community about a recent and then Joe looks toward a better future with Marianne.