The film industry has been severely impacted by the pandemic, which has caused theatres worldwide to close and major film releases to be postponed. Even in places where theatres have reopened, there is still some apprehension about sitting in a confined social environment for hours. This is when streaming services such as Netflix come in handy.
If you want to add a little prestige to your viewing experience, Netflix provides a slew of the Oscar winning movies to choose from.
It can be difficult to discover exactly what you're searching for, so we've compiled a list of the finest Oscar winning movies available on Netflix right now.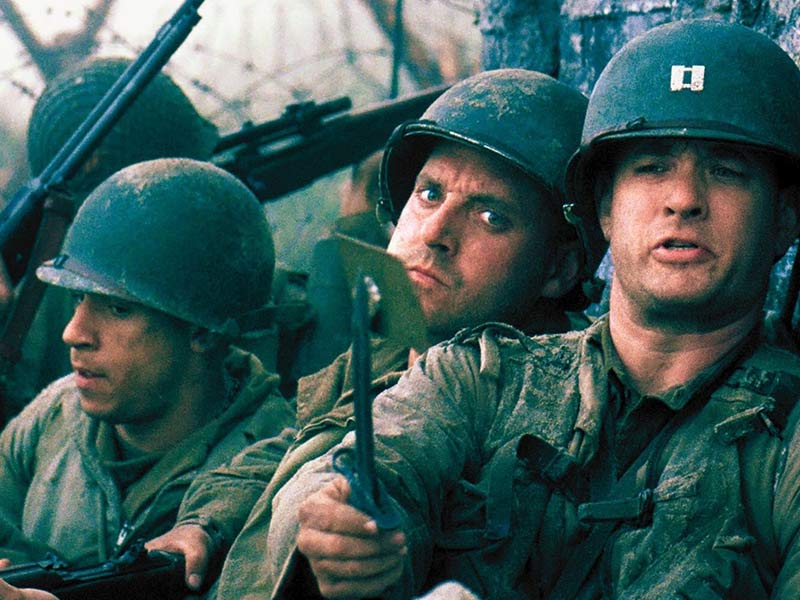 Directed by: Steven Spielberg.
Author: Robert Rodat.
Tom Hanks, Edward Burns, Matt Damon, Tom Sizemore, Barry Pepper, Giovanni Ribisi, Adam Goldberg, and Jeremy Davies are among the cast members.
Oscars were given for the following categories: director, cinematography, sound, film editing, and sound effects editing.
Steven Spielberg (director) established once and for all with Schindler's List in 1993 that he was fully capable of making a very serious drama. While it earned him his first Best Director Oscar, the experience sapped Spielberg's energy. After going right into Jurassic Park, he took a three-year break before returning with The Lost World: Jurassic Park.
Saving Private Ryan is one of the defining World War II films, as its gut-wrenching opening sequence displays a Spielberg we've never seen before. The picture soars long after the Normandy assault is complete and bolstered by an amazing ensemble. Spielberg's tribute to people who served the country in WWII is both amusing and revealing—these were school teachers, mail carriers, and barbers. While the film earned Spielberg his second Best Director award, it was almost defeated by Shakespeare in Love for the top honor.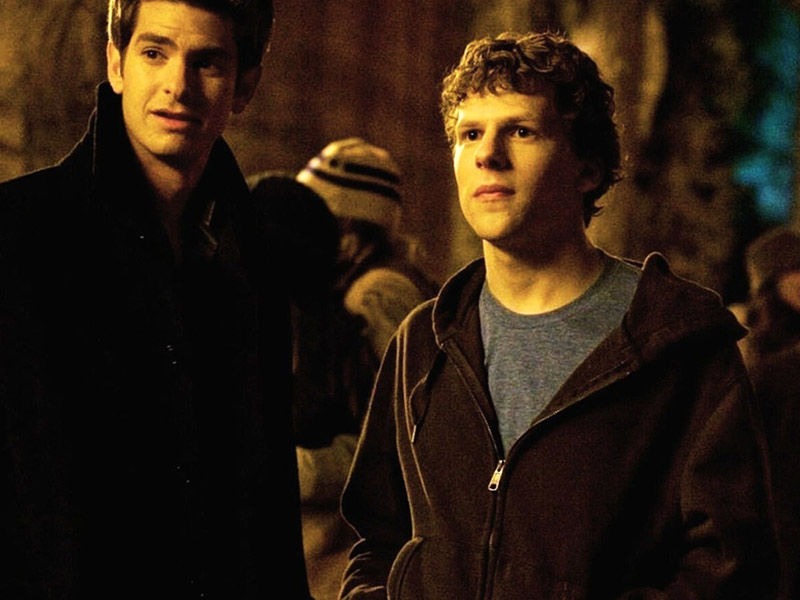 Directed by: David Fincher.
Scripted by: Aaron Sorkin.
Jesse Eisenberg, Andrew Garfield, Justin Timberlake, Armie Hammer, Max Minghella, Rooney Mara, and Rashida Jones are among the cast members.
Oscars were given for the following categories: adapted screenplay, original score, and film editing.
The Social Network is a 2010 American corporate biographical Oscar winning movie directed by David Fincher and written by Aaron Sorkin. It is based on Ben Mezrich's book The Accidental Billionaires, which was published in 2009. It depicts the development of Facebook as well as the ensuing lawsuits. Jesse Eisenberg plays Mark Zuckerberg, the company's creator. In addition to Andrew Garfield as Eduardo Saverin, Justin Timberlake as Sean Parker, Armie Hammer as Cameron and Tyler Winklevoss, and Max Minghella as Divya Narendra.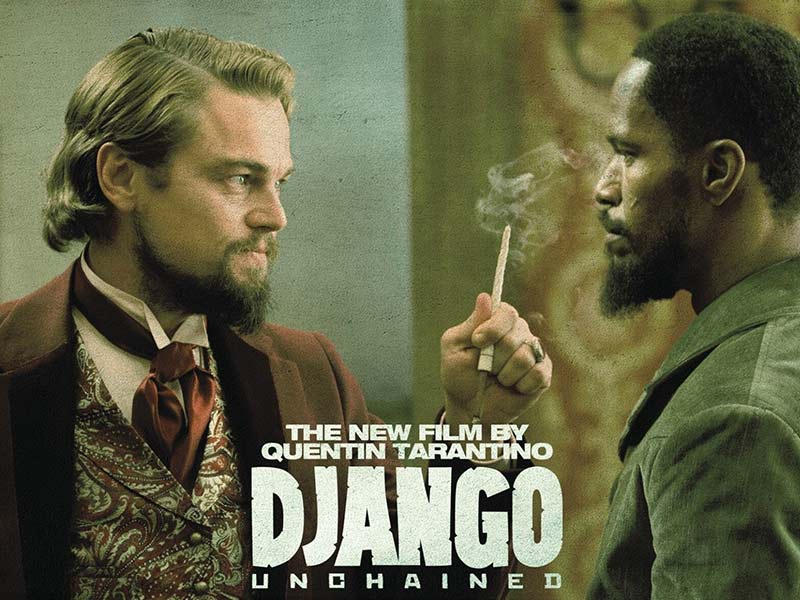 Directed and Written by: Quentin Tarantino 
Jamie Foxx, Christoph Waltz, Leonardo DiCaprio, Kerry Washington, Samuel L. Jackson, Don Johnson, Walton Goggins, and James Remar are among the cast members.
Original Screenplay and Supporting Actor were both nominated for Academy Awards (Waltz)
Quentin Tarantino's most financially successful Oscar winning movie to date is his 2012 Western epic Django Unchained, which is set in 1858 and recounts the narrative of a freed slave (Jamie Foxx) attempting to liberate his wife Broomhilda (Kerry Washington) from the hands of a vicious plantation owner (Leonardo DiCaprio) – all with the support of a German bounty hunter. Django Unchained is incredibly unnerving in presenting an unvarnished look into the lives of slaves in America (and the violence inflicted upon them), but it also has that Tarantino touch that makes it enormously amusing.
This mix may strike some as strange or in poor taste. Whatever side you take, DiCaprio's threatening performance is definitely among his best, Foxx's development is particularly impressive, and Waltz's Oscar triumph for his supporting effort is difficult to argue with.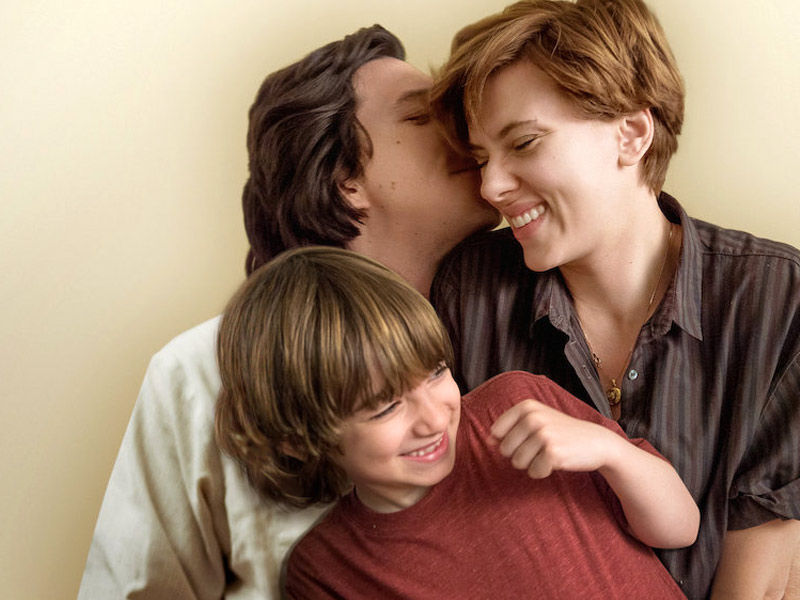 At the 92nd Academy Awards, Laura Dern won Best Supporting Actress.
The gripping story of a couple ending their marriage by writer-director Noah Baumbach divided audiences, with several watching startled at which "side" they ended upon. The film's critical reception, on the other hand, was almost unanimous in its praise for the story's execution and impact, with actors Scarlett Johannson and Adam Driver singled out for their captivating scene work.
Marriage Story received only one Oscar out of the six categories in which it was nominated at the 92nd Academy Awards. Still, this artistic representation of intimacy is a marvel of love storytelling, going far beyond the Happily Ever After audiences are accustomed to.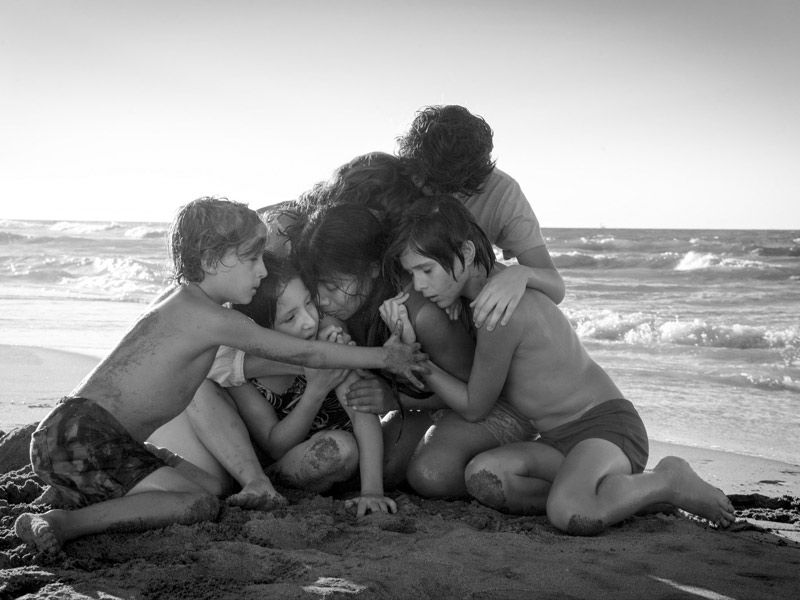 At the 91st Academy Awards, he won Best Director, Best Foreign Language Film, and Best Cinematography.
Cleo (Yalitza Aparicio), a housekeeper working for an affluent family in Mexico City, is Alfonso Cuarón's Oscar-winning drama protagonist. The picture is extraordinarily fascinating, engulfing us in Cleo's world in a way that most movies aspire for but can never even approach, thanks to Cuarón's script, direction, and cinematography (each of which won an Oscar). We feel her regular day-to-day comfort, the sting of her boyfriend's betrayal, and blinding terror and agony in the film's final act. It's a fantastic work of cinema that will be remembered for decades.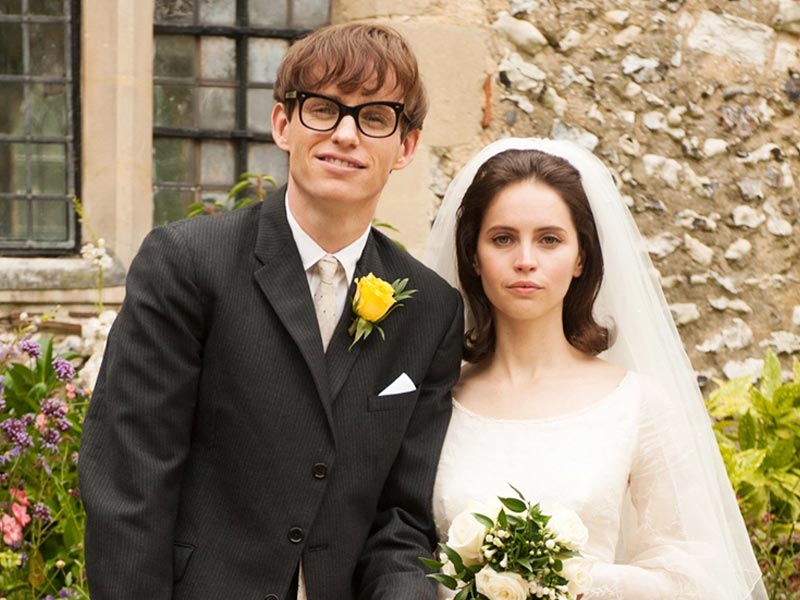 This biography, directed by James Marsh, is about the late theoretical scientist Stephen Hawking and his relationship with his wife. Eddie Redmayne, who played Hawking, won the Academy Award for Best Actor in 2015.
The film is set at the University of Cambridge. It focuses on Hawking's diagnosis of motor neuron illness and his accomplishment in the field of physics.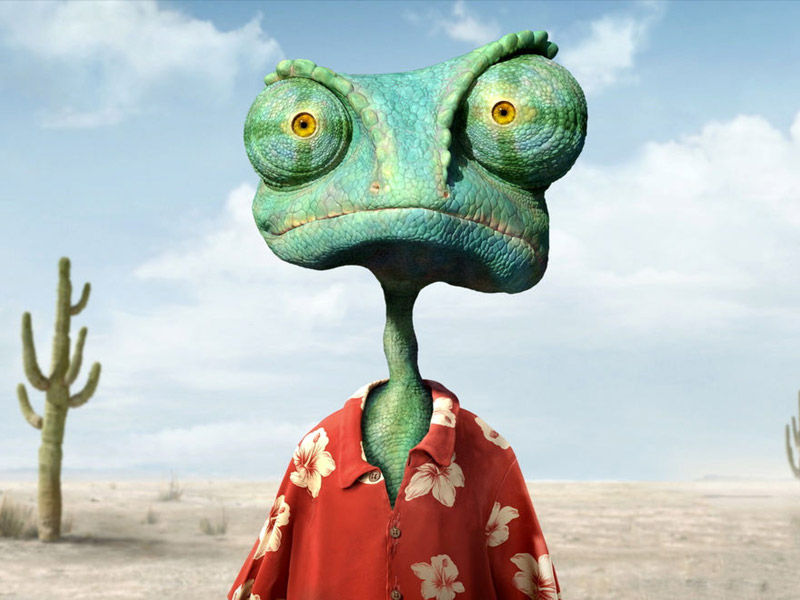 Directed by: Gore Verbinski 
Written by: John Logan.
Alfred Molina, Johnny Depp, Isla Fisher, Abigail Breslin, Bill Nighy, Ned Beatty, Harry Dean Stanton, Ray Winstone, and Timothy Olyphant are among the cast members.
Won an Oscar for Best Animated Feature
Gore Verbinski tried his hand at animation after miraculously bringing the Pirates of the Caribbean series to life — and won an Oscar in the process. Rango allegedly follows a lost pet chameleon and ends himself in a run-down Western town populated by other talking animals. He poses himself as a rough vagabond. The desperate locals beg Rango to become their new sheriff, resulting in hilarity.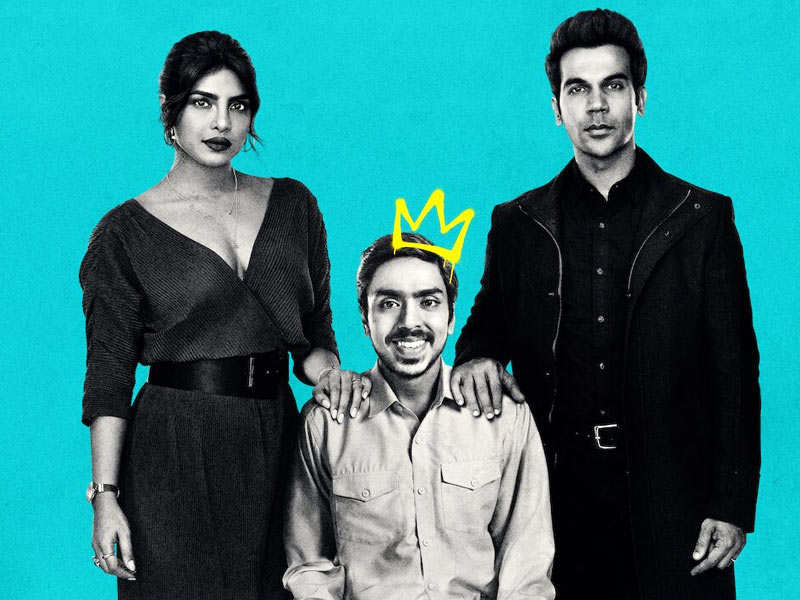 Ramin Bahrani's adaptation of Arvind Adiga's award-winning novel The White Tiger has garnered him a nomination for Best Adapted Screenplay at this year's Academy Awards. The film, which stars Priyanka Chopra, Rajkummar Rao, and Adarsh Gourav, tells the narrative of Balram, who rises from humble beginnings to become a successful entrepreneur. He employs his wit and skill to manipulate the system to escape poverty and attain power.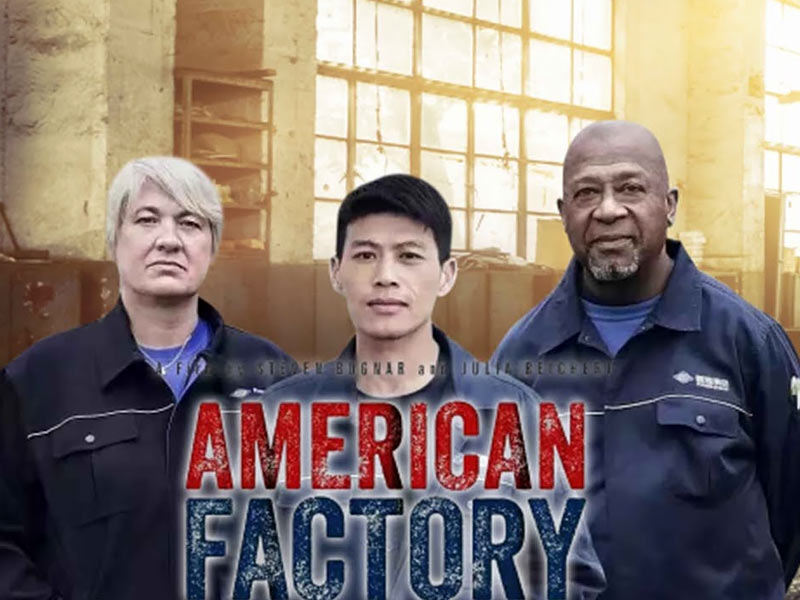 At the 92nd Academy Awards, it was named Best Documentary Feature.
This Best Documentary Feature nominee for 2020 takes viewers inside a defunct General Motors facility in Ohio, recently purchased and re-staffed by a Chinese tycoon for a startling look at modern-day worker exploitation. American Factory, a complicated depiction of diversity and its effects on the global economy, is an unsettling movie that remains firmly objective from beginning to end while managing to make its point.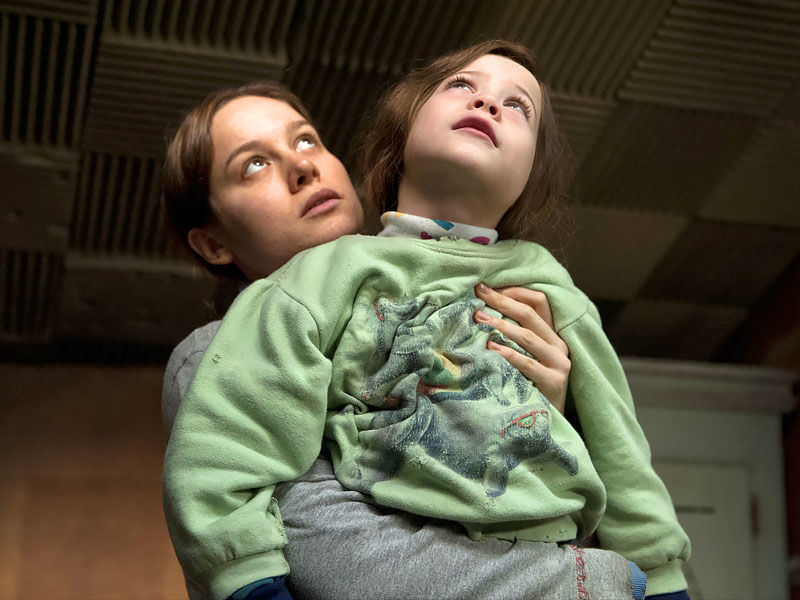 Jacob Tremblay, Brie Larson, William H. Macy, and Joan Allen star in the film.
Best Actress at the Oscars (Brie Larson)
Larson plays a kidnapped lady and is held hostage by a stranger in a room. After years of raising her son Jack in captivity, the pair can escape and rejoin the outside world.