When its first three episodes debuted in October at the Busan International Film Festival, Somebody appeared to be a tantalizing but frustrating drama. 
It was packed with fascinating concepts and had a terrific atmosphere, but the plot was at best hazy. What was the plot, and where was it headed? 
The entire series is now accessible on Netflix; while the additional episodes are equally as compelling, the tale remains as enigmatic as ever.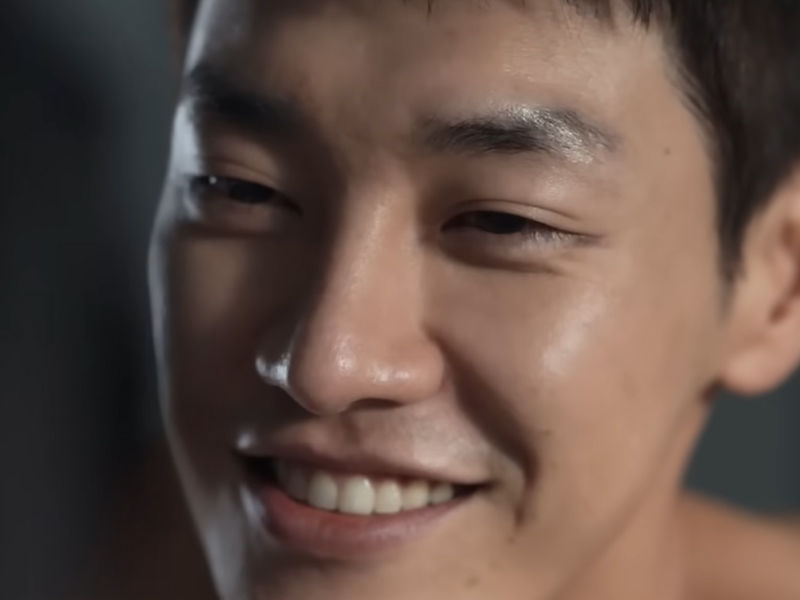 Understanding is one of the most basic human needs. That applies to everyone, no matter how heinous – even messed-up individuals want to be liked. Consider Kim Sum, the main character in Netflix's new Korean psychological thriller Somebody. Sum (Kang Hae-Lim) is extremely lonely despite inventing the lucrative dating app, Somebody. 
Her sole 'friend' is the intelligent AI program named Someone, which she created as a high school student, and she lives in a repressed world of meticulously constructed rituals, monochrome surroundings, and rehearsed groaning to stroke her lovers' egos. Nobody understands Sum until she starts researching a serial murderer who uses her app to discover his victims and meets Seong Yun-o (Kim Young-Kwang).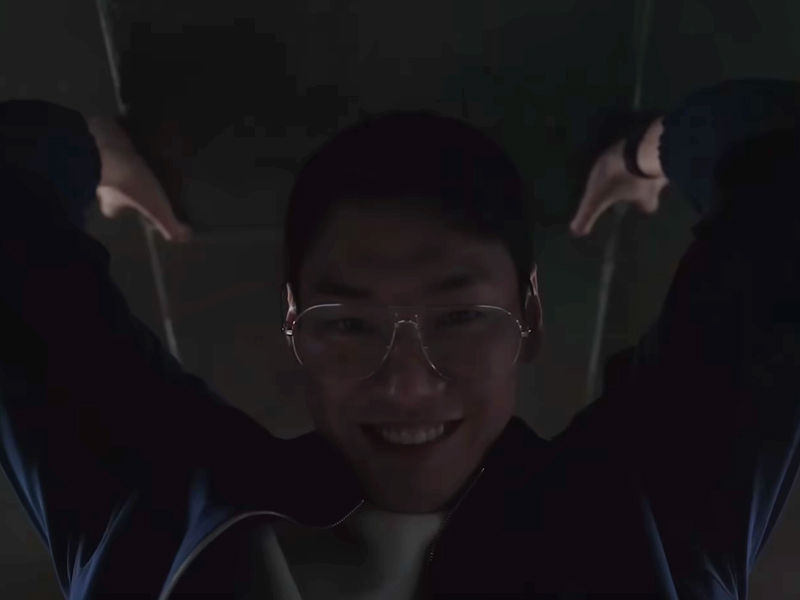 Despite their differences – a successful software engineer vs a serial murderer – Sum and Yun-o both want to be understood. As the police search for the suspect, a fatalistic love blossoms between them. Yun-o unravels Sum, provoking her to give in to the homicidal urges she'd been suppressing for years.
It's no surprise that Jung Ji-woo is in charge of the director and storyline for Somebody. Already acclaimed for his depictions of romantic and sexual deviance – two of his most famous works revolve around a wife cheating on her husband (1999's Happy End) as well as a scandalous relationship between a high school girl, a 70-year-old poet, & his star student (2012's A Muse) – he pushes his own boundaries on this series, raising the question about whether there is such a thing as 'acceptable' deviance or if it is all.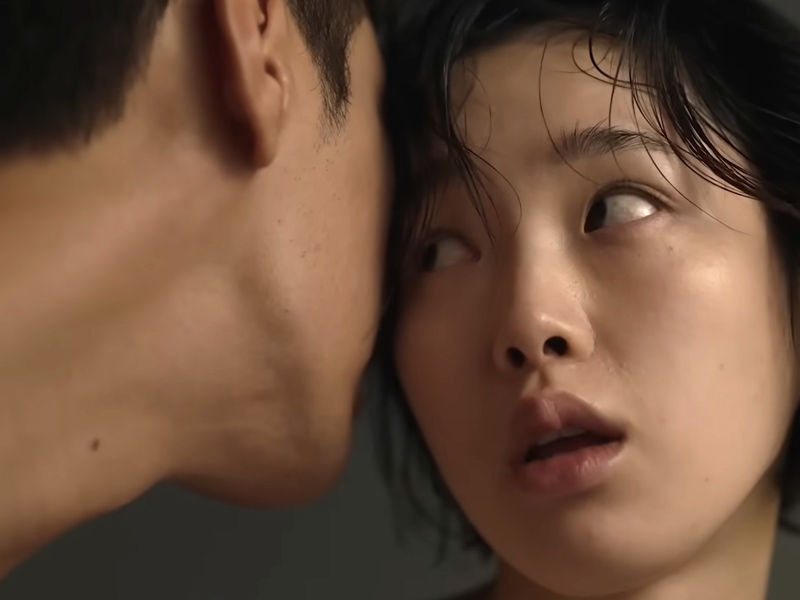 Jung does this through his very powerful and personal visual language. Kim Sum, who is portraying normalcy, is depicted in large greyscale areas that are spotless, with her belongings arranged with clinical perfection. The areas surrounding Yun-o, albeit poorly lit, appear lived-in; unlike Sum, he's accepted himself.
Somebody's music direction deserves credit as well: an oboe, horn, and synth-laden soundtrack build suspense so intense that it might be a character in its own right. Sum's loneliness is exacerbated by orchestral soundtracks, and even happy piano sounds are menacing against Yun-o's blank looks.
While the production's speed suffers as a result of the painstaking staging (you spend the first half of the show hoping for action), it perfectly complements Jung's portrayal of intimacy. Sum and Yun-o's foreplay, for example, is poetically delicate for two individuals who "want to go about killing people" together. They're lively and unconstrained, curious and relieved, as though unaccustomed to total freedom of expression.
Kim Young-Kwang's Yun-o is brilliantly subdued but no less evil, draped with a practiced nonchalance. While the Jeffrey Dahmer spectacles may appear a little too obvious at first, it becomes evident as the program proceeds that Yun-o makes deliberate decisions, as if he is adopting familiar serial-killer elements to ridicule his pursuers.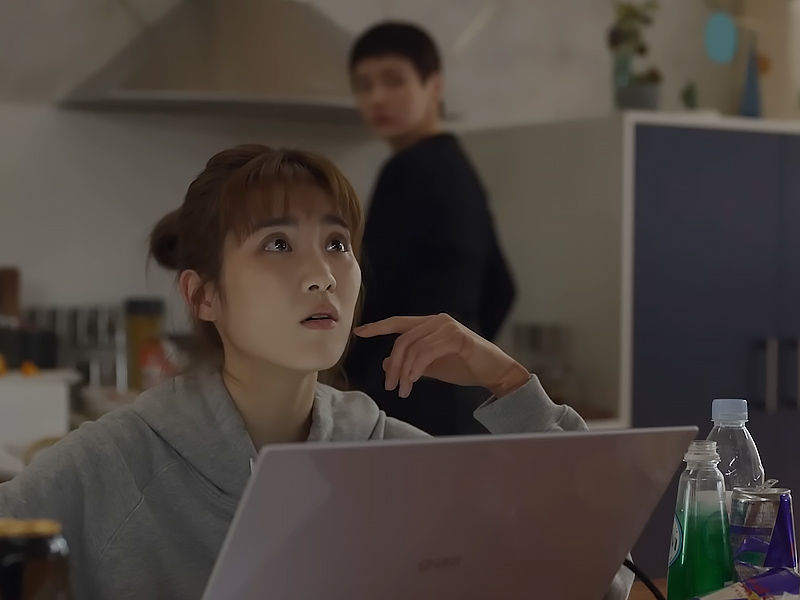 Kang Hae-Lim's youthful appearance, on the other hand, only accentuates her emotions, whether it's the disturbing smile she lets slip when admitting that killing someone made her euphoric or her internal conflict between protecting a remorseless killer who's also the only man who's ever understood her. As desperate as she is for friendship, her principles weigh heavily on her.
Despite being a dramatic story with heavyweight performances, Somebody is hampered by a conspicuous lack of common logic. Regardless of Kim Sum's objectives, there are countless situations where characters have the opportunity to turn Yun-o in but, for the flimsiest of reasons, never do. With Yun-o being a relatively famous character, one would expect that even reasonable doubt would be enough to bring him in – but this gets lost in the overly intricate effort to fish out the killer.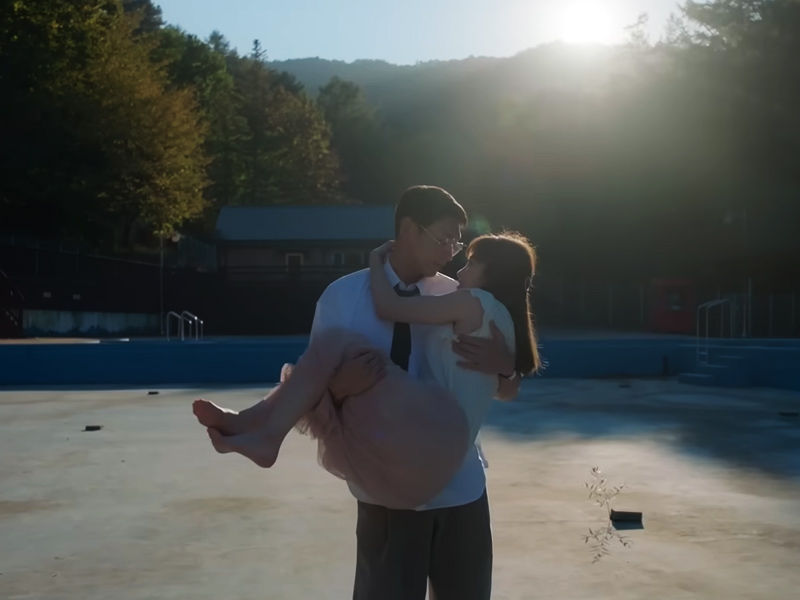 And, for a program whose characters are motivated by the fundamental need to be understood, there is astonishingly little background material to aid the plot. We never learn what drew the reticent Sum and her companions together in the first place, or what drove Yun-o to commit such heinous acts. The first few episodes feature a rotating door of faces, introducing characters long before their connections are revealed. 
Without any background to fall back on, viewers can't be expected to care about the characters' interactions and motives. While the idea of Somebody is intriguing, even exhilarating, the execution of this deadly love tale is hurried at best and unsatisfying at worst. 
'Somebody' is now available on Netflix.