Michael Phelps, sometimes known as Michael Fred Phelps II, was born in Baltimore, Maryland, on June 30, 1985. Phelps was an American swimmer who won the most medals in Olympic history, with 28 medals, 23 gold. He made history by being the first athlete to win eight gold medals in a single Olympics event at the 2008 Beijing Games. 
Michael Phelps is the greatest Olympian swimmer of all time. Some may argue that Usain Bolt, Carl Lewis, or Nadia Comaneci have a legitimate claim. Even though Michael Phelps competes in a sport where very talented athletes may win gold medals over various lengths and strokes, his achievements nevertheless dwarf any other competitor. On June 30, 1985, Phelps was born in Baltimore and became passionate about swimming after joining the North Baltimore Aquatic Club. After his parents split, he was raised by his mother, Deborah, and sisters Hilary and Whitney.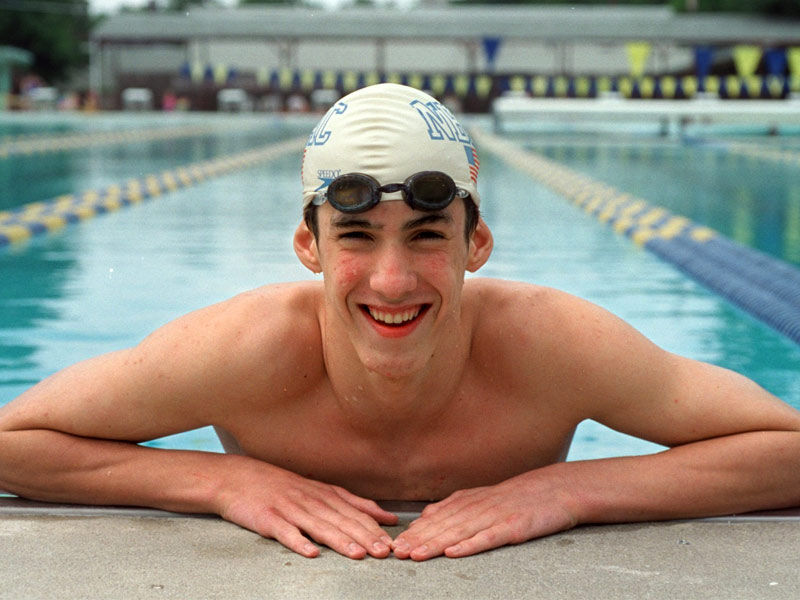 He is currently retired and has three kids, Boomer, Becker, and Maverick, with his wife, Nicole. Phelps is also the founder of his philanthropic foundation, which focuses on children's mental health.
His Career
Michael Phelps grew up in a swimming household and began swimming at the elite North Baltimore Aquatic Club when he was seven years old. At the 2000 Olympic Games in Sydney, he finished sixth in the 200-meter butterfly. When he set a new world record in the 200-meter butterfly at the 2001 US spring nationals at the age of 15, he was the world's youngest world record holder in men's swimming.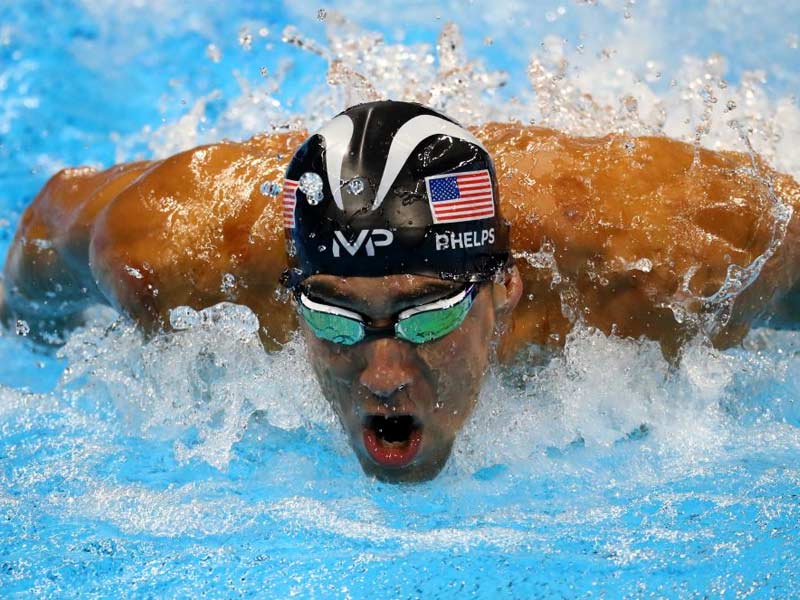 He went on to win his first international title the following year in Fukuoka, Japan, in the global championships. At the 2002 Pan Pacific Championships, he won five medals, three of which were gold. In 2003, he became the first man swimmer to win titles in three different strokes at a single national championship. In the world championships in Barcelona, Spain, he set an unprecedented five individual world records. 
Phelps also won five championships in the United States summer nationals, the most by a male swimmer in one competition. Phelps won six gold medals, two bronze medals and established five Olympic or world records at the 2004 Olympic Games in Athens. His four gold medals in individual swimming equaled an American record set at the 1972 Munich Olympics by Mark Spitz. At the 2007 global championships in Melbourne, Phelps dominated the sport, winning seven gold medals and setting five world records. Phelps matched Spitz for the most wins at a major international competition with his seven championships.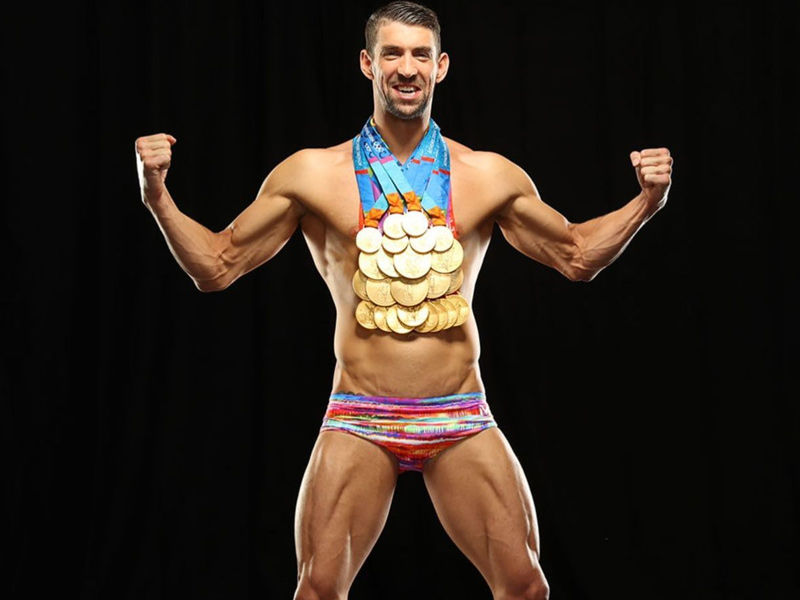 Phelps founded the Michael Phelps Foundation after the 2008 Summer Olympics, intending to expand swimming and encourage healthy living. Following the 2012 Olympics, Phelps retired, although he returned in April 2014. He was chosen by his team to be the flag bearer for the United States at the 2016 Summer Olympics Parade of Nations in Rio de Janeiro, which was his fifth Olympics. On August 12, 2016, he announced his second retirement, having earned medals for 161 nations. 
The Michael Phelps Foundation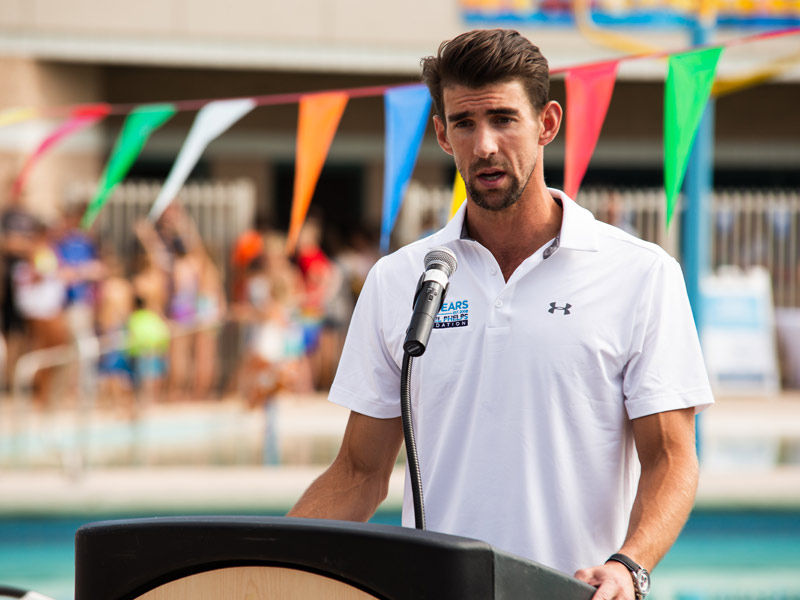 Michael Phelps embraced the concept that "everything is possible," which helped fuel his record-breaking career and inspire people. Michael, on the other hand, did not become the finest swimmer in history overnight. He had a strong support structure in place, including family, coaches, and a team, to encourage and push him as he pursued his goal of changing the sport of swimming. On the other hand, Michael witnessed many hurdles, inequities, and privileges within the worldwide swimming community throughout his illustrious career.
He acknowledged that water safety education and messages are not generally available, that access to aquatic programming and infrastructure is restricted, a lack of diversity among swimmers and staff, and that participation in the sport requires substantial financial resources. 
The Michael Phelps Foundation (MPF), directed by Michael and made up of the same support structure that guided his competitive career, strives to provide excellent access and programming assistance to everyone in the areas of water safety, healthy living (physical and mental wellbeing), and pursuing goals.
Through the Boys and Girls Club of America and Special Olympics International, MPF has offered learn-to-swim, healthy living, and goal-setting curricula to over 100,000 people worldwide, collaborating with a coalition of strategic partners. Our program offerings, which began in 2008, allow access to the same curriculum and concepts that helped push the world's top swimmers.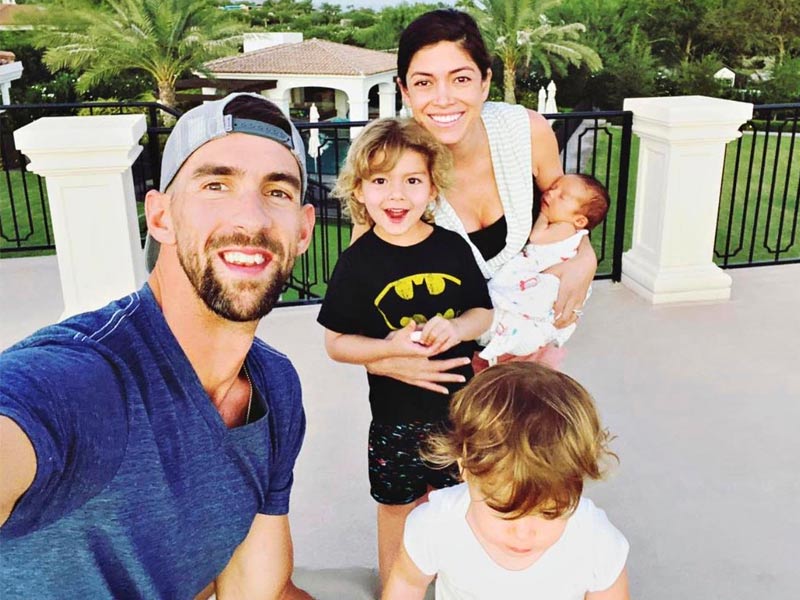 The Golf.Give.Gala is the most important fundraising event of the year. This one-of-a-kind tournament offers players a once-in-a-lifetime opportunity. Participants will not only have the chance to walk alongside the greatest Olympian of all time on one of the top golf courses in the world, but their donations will also help the foundation continue to extend our life-saving programming to those who need it most.