People's fears reveal a lot about them.
Extreme control is used for the audience to lose control. Horror, like comedy, is a genre in which each director must impose complete control over the material, calibrating the tale to the point when we lose control of our fear and anxiety.
It's also amusing how the two genres are frequently expected to elicit an instantaneous, emotional response. Perhaps some viewers' dislike of both genres stems from a fear of losing control. People are afraid of snorting or turning away in terror, essentially the fear of humiliating themselves. 
Given below is a list of the top 10 horror movies of all time
1)A Tale of Two Sisters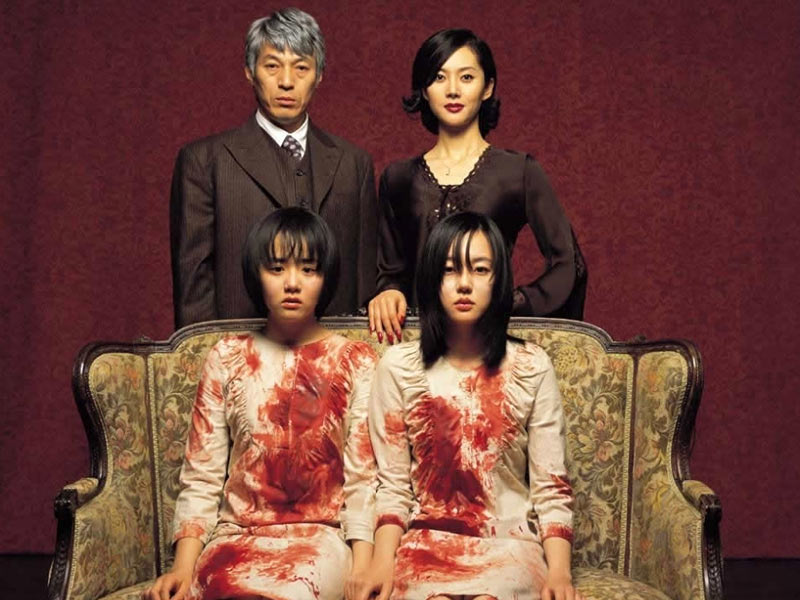 Korean horror, like Japanese horror, has a strong emphasis on the aspects of the psyche and macabre. Because family is such a vital aspect of society, it is frequently represented as both the horror and the incentive to fight back. Themes reflect and express societal concerns, in contrast to American horror. Korea has carved out its specific position in horror filmmaking, with everything from ghosts to monsters to murders, gorgeous cinematography, and in-your-face horrors.
This Korean horror flick, in particular, comes under the top 10 horror movies of all because it is a horror classic that started it all for Korean horror. The narrative twist of the century, the plot twist to end all plot twists, is found in this film. It made history the highest-grossing Korean horror film and the first to be released in theatres in the United States. 
The plot is based on a Korean folktale about two sisters. As the title suggests, 
Su-mi is discharged from the mental institution and returns to her family, including her younger sister, father, and vicious stepmother. Supernatural circumstances lead to a tragic and terrifyingly realistic truth that will leave you frightened and frightened at the inexcusably horrible things people can do to one another. The twist always necessitates a second viewing to pick up on all the hints that you missed the first time around.
2)The Wailing
Director Na Hong-jin worked on this masterwork for six years. The Wailing is not your typical horror movie. It throws you off until you're terrified. And the final 20 minutes are horrific, with a twist that will stay with you for years. The narrative revolves around a murderous virus that has spread over a mountain community, causing those affected to become insane before dying in terrible ways. And suspicion is cast on a newcomer, a mystery Japanese man.
Officer Jong-goo rushes to save his daughter as she begins to display the severe signs of the sickness, only to realize that the reason may be demonic in origin. However, there is no ghost behind this. The film focuses on the idea of pure evil, which both you and the characters are taken aback by. You get a taste of rural Korea, as well as a glimpse into the tumultuous history of Japanese-Korean ties.
3)Gonjiam Haunted Asylum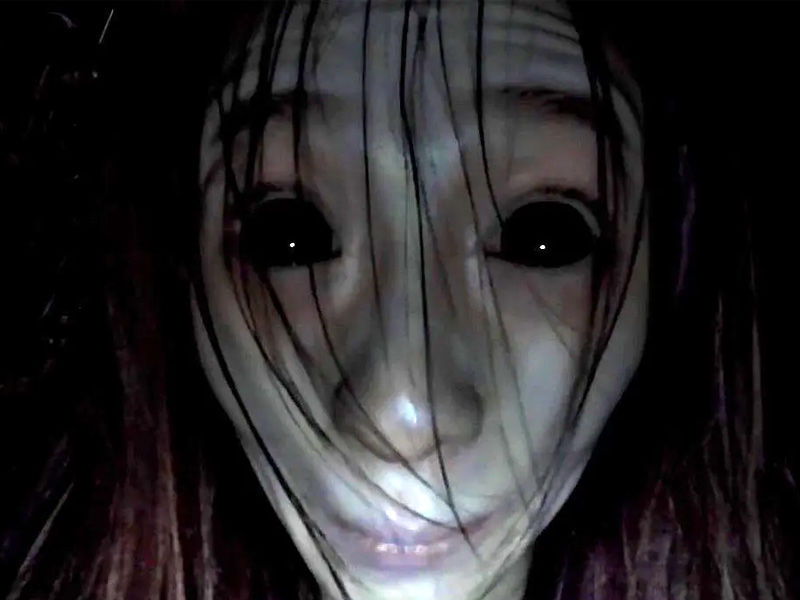 Gonjiam Haunted Asylum is South Korea's offering to the "found footage" genre, which became a huge hit. It's also the second-highest-grossing horror picture, trailing only A Tale of Two Sisters in terms of box office receipts. It's based on a real-life location, the abandoned Gonjiam Psychiatric Hospital in Gwangju, Gyeonggi Province, one of Korea's most haunted locales, and has also been named one of CNN Travel's top 10 weirdest places in the world. The film follows the cast and crew of a horror online series as they visit a hospital for a live feed.
As they realize they are being pursued by something genuinely scary, the tension rises to a level that will take your breath away. It's praised for having likable characters, which is terrible news since the viewer gets attached to them. Seeing what happens to them is a dark and horrible experience. Which spells for a perfect horror movie experience.
4)Jeepers Creepers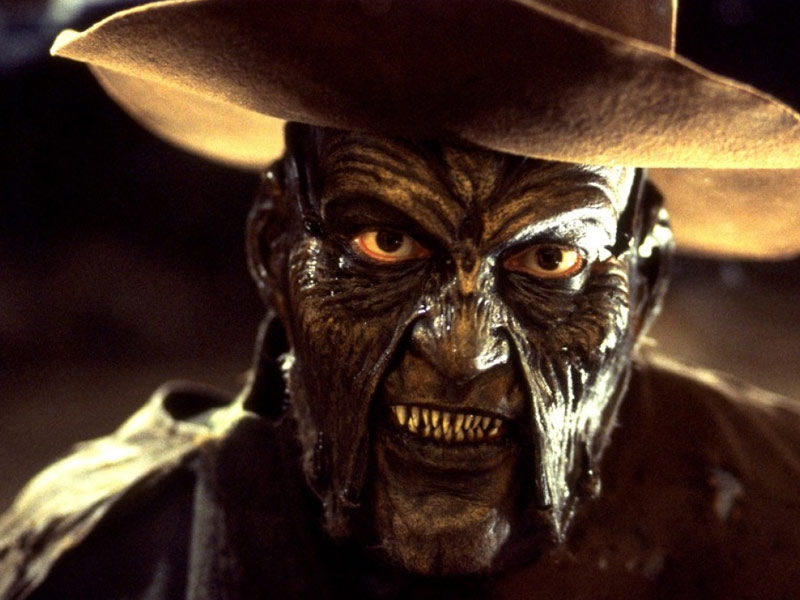 "Jeepers Creepers," a funnier-than-average teen horror film, makes you shiver in the first few moments before transforming into a raucous carnival attraction once its titular creature appears. The film's title is taken from a 1930s love ballad written by Johnny Mercer and Harry Warren. The movie's devious application of Mercer's lyric, notably the line "Jeepers creepers, where'd you get those eyes?" would certainly have pleased Mercer, who was a master at fitting rurally flavored American English into hilarious rhymes. The song appears multiple times in the film and is always a precursor to disaster.
Its plot is also inspired by true occurrences. While Creeper's otherworldly origins and horrifying look are made up, some of his acts are based on fact. Dennis DePue, a Michigan citizen, was a police manhunt in 1990 after murdering his wife and dumping her body behind an abandoned school. 
5)Midsommar
"Midsommar" starts with a terrible occurrence and concludes with a wicked sex scene, all topped off by crafty, vindictive circumstances that are simultaneously cathartic and horrific. It's a film about mad science that's worth pulling for: Aster reimagines "The Wicker Man" as a twisted breakup film, drenches Swedish folklore in Bergmanesque melancholy, and ignites the epic collage. "Midsommar" is perhaps the first true horror film to be shot entirely in daylight, with a blinding whiteness of the midnight sun and pastoral settings at odds with the psychological disorders at hand.
As the film builds to a raucous May Queen ceremony that reaches surreal heights in its hallucinogenic conclusion, all kinds of crazy cultish anarchy unfold. This movie demonstrates the promise of a filmmaker who is fascinated with old horror-movie clichés and keen to turn them into astute tools for probing personal issues.
6)Dracula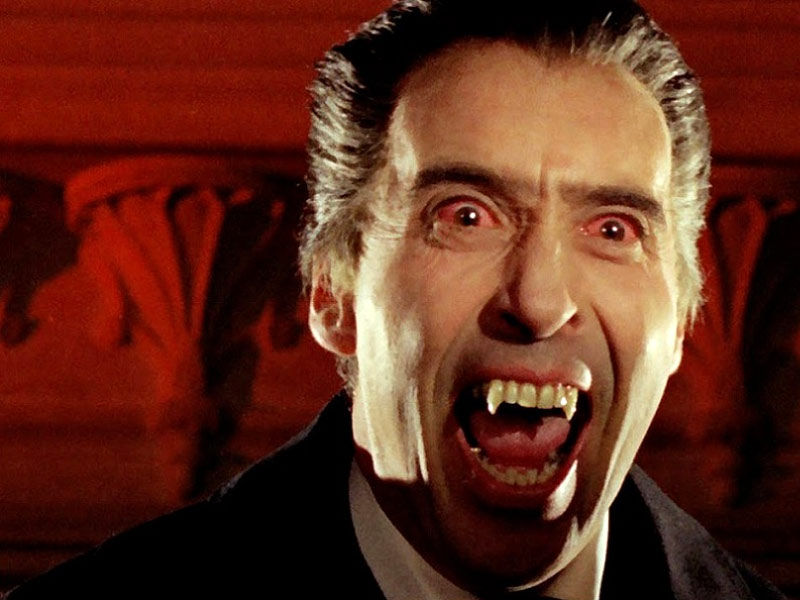 Tod Browning directed and co-produced Dracula, a 1931 American pre-Code supernatural horror film based on a script by Garrett Fort. It is based on Hamilton Deane and John L. Balderston's 1924 theatrical play Dracula, based on Bram Stoker's 1897 novel Dracula. Simple shot-reverse-shot cuts provide most of Browning's shivers, which are fueled by Lugosi's unrelenting gaze. He is in charge of the camera. Certainly, it is Lugosi's acting, as well as Karl Freund's photography, that has made Tod Browning's film so important in Hollywood. The film's sound was something fresh. It was the first talking film adaptation of Bram Stoker's novel. Count Dracula seemed much more terrifying when you could hear him.
7)Hereditary
Ari Aster's "Hereditary," a wonderfully produced study on hereditary pain, unavoidable legacies, as well as the guilt that many parents feel over bringing a kid into this sick, sad world, douses a multigenerational drama in unadulterated nightmare gasoline until a single spark is enough to set a whole family on fire. Toni Collette provides a career-best portrayal as Annie Graham, a ragged Utah artist whose mother's death sets off a chain reaction of disasters that unfold with almost genetic foreknowledge; her teenage daughter's beheading, a transgressive shock in a picture full of indelible fright, is only the first hint of an inevitable demonic curse.
Aster's debut film melted family conflict into Satanic horror so masterfully that it sparked a lot of pointless debate about the genre's technicalities.
8)The Grudge franchise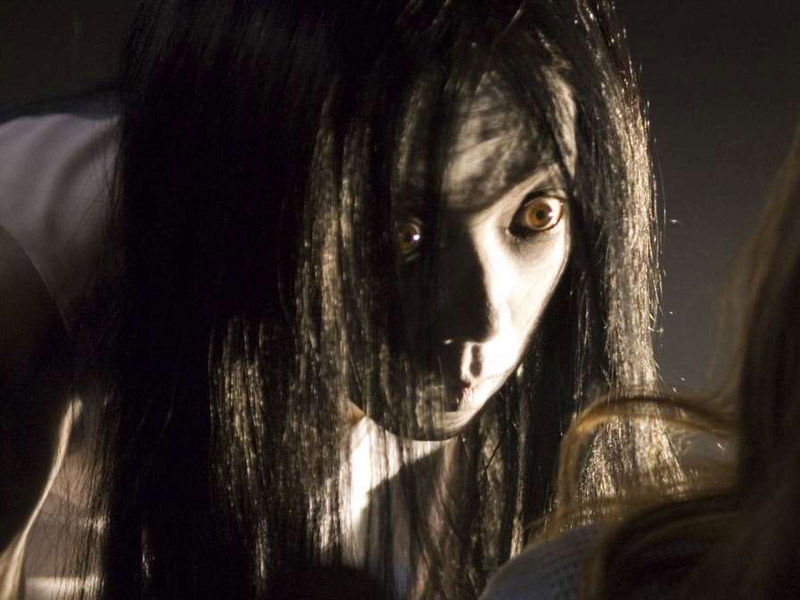 The Grudge is a Sony Pictures horror film series based on the Japanese Ju-On franchise and distributed in the United States. The first film is a remake of Ju-On: The Grudge, with a plot identical to that of the Japanese film. The Grudge 2, the sequel, is not a remake and has its narrative. However, it does draw storyline aspects from its Japanese predecessors. The Grudge 3, a third sequel, begins up shortly after the events of the first.
The story follows individuals who are impacted by a curse brought about by the fury of a departed family in a house in Suginami, which wrecks the lives of everybody who came in contact with it. Although Ju-On has a greater atmosphere, The Grudge has a larger special effects budget. So, it all depends on what you're looking for in a horror film.
9)The Blair Witch Project
Horror films that touch into our tricky instinctive anxieties go deeper than those with more complex concerns. We're scared of natural things by nature, but we must be trained to be fearful of things like walking into traffic or touching an electric cable. This is something that "The Blair Witch Project," a very successful horror film, recognizes and exploits. It doesn't have any sophisticated special effects or digital creatures. Still, stories of witches, hermits, and child killers in the forest have piqued their interest. Because their food and cigarettes are running out, they are a lot more afraid.
It's almost as if the film is a celebration of low production quality, demonstrating that we can be scared without lights and sirens. The aesthetic of the film and its production approach contribute to the impression that it is a true documentary. The performers and the characters share the same names, making it even more realistic and frightening. Two cameras captured all of the videos in the film. "The Blair Witch Project" serves as a reminder that what disturbs us is what we can't see in an age when digital methods can show us practically everything. 
10)Epitaph
This picture has wonderful photography and a melancholy scenario, similar to A Tale of Two Sisters. The story depicts a hospital that is cloaked in mystery. It tells three stories set at a hospital in Seoul in 1942 when Korea was still under Japanese occupation. Hence, you get a taste of Korean history as well. Until the blood and gore start, it's dark and lovely. The narrative features a medical intern who falls in love with a corpse, a surgeon who realizes his wife has no shadow. The entrance of a new patient, Asako, who was the sole survivor of a car accident that killed her parents with her dead mother's spirit, is now tormenting her.