Tadap, directed by Ahan Shetty, is a remake of Ajay Bhupathi's Telugu smash RX 100. At the box office, the film was a smash hit. In this poisonous romantic drama, Tara Sutaria portrays the female lead. The film is directed by none other than Milan Luthria, well known for his work on Dirty Picture.
Let it be known that the film's producer, Sajid Nadiadwala, also released Ahan's father Sunil Shetty's second Bollywood action comedy film, Waqt Hamara Hai, in 1993. Sajid considers himself fortunate to be able to launch his son, Ahan, as well. Sunil Shetty will also make a cameo appearance in Tadap.
The narrative of Tadap is as follows: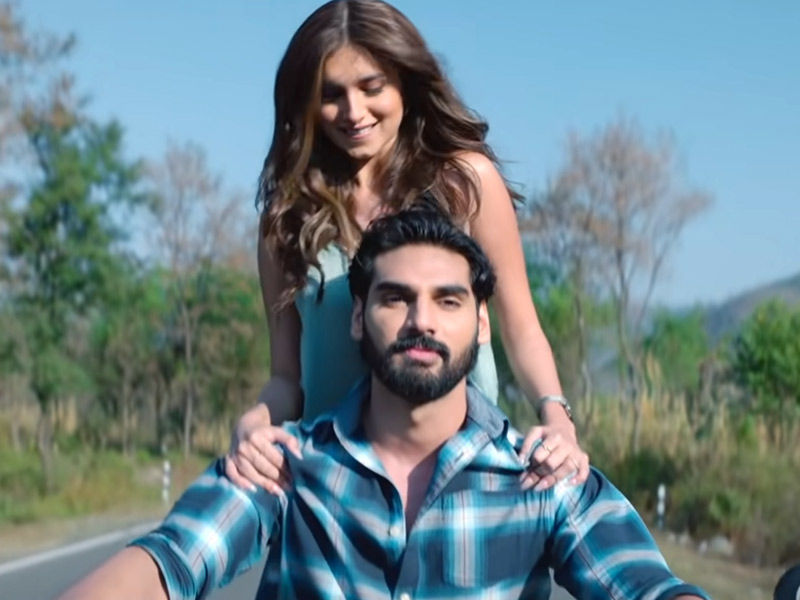 Ishana (Ahan Shetty), a guy from a tiny village, and Ramisa (Tara Sutaria), who has recently returned from London. Smitten by Ramisa (Tara Sutaria), who is a daughter of a local politician (Kumud Mishra), fall madly in love with each other. The word "crazy" is utilised here for a purpose. Despite the fact that Ishana is typically not attached to a sort of guy, he can't take his gaze away from Ramisa. He now wishes to marry her. But, like with every other love tale, there's a snag. Ishana is a romantic who owns and runs a cinema theatre and lives with his father.
Her family, on the other hand, is highly opposed to the young couple's intimacy. As the danger of separation looms, Ishana doesn't hesitate to take on a wicked persona. The majority of the film was shot in Mumbai and Mussoorie. However, the unexpected climax this time will leave you wanting more.
Cast of Tadap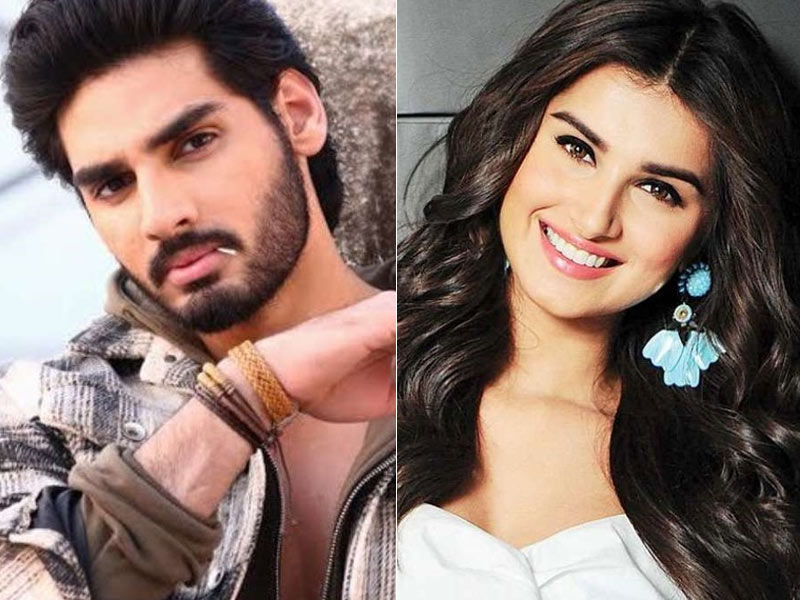 Tara Sutaria, who made her Bollywood debut with the adolescent romance comedy 'SOTY2' only two years ago, is cast alongside Ahan.
Ishana is played by Ahan Shetty,
Ramisa is played by Tara Sutaria, 
Ishana's father is played by Saurabh Shukla.
Kumud Mishra plays Ramisa's father, 
Ishana's buddy is played by Sumit Gulati.
Both saurabh shukla and kumud Mishra are brilliant choice for the fathers' role. Both actors are known for their amazing and serious acting skills in the past like rockstar, jolly llb and many others.
Sajid Nadiadwala said in March 2019 that the 2018 Telugu film RX 100 would be remade starring newcomer Ahan Shetty, son of actor Suniel Shetty. Tara Sutaria was cast in the starring role alongside him. The narrative is intriguing, according to director Milan Luthria, and it is a love saga. "It's a stark love tale, with both the protagonists having great parts," he added in a statement. During the practise sessions, I saw Tara and Ahan perform together, and they had a lot of chemistry."
On April 22, 2019, main photography commenced at the Central Plaza theatre in South Mumbai. The film was shot in Mumbai and Mussoorie for the most part. "It's a wrap on my first film!!" Shetty wrote on March 10, 2021, after the film was completed. I'm will treasure these memories for the rest of my life."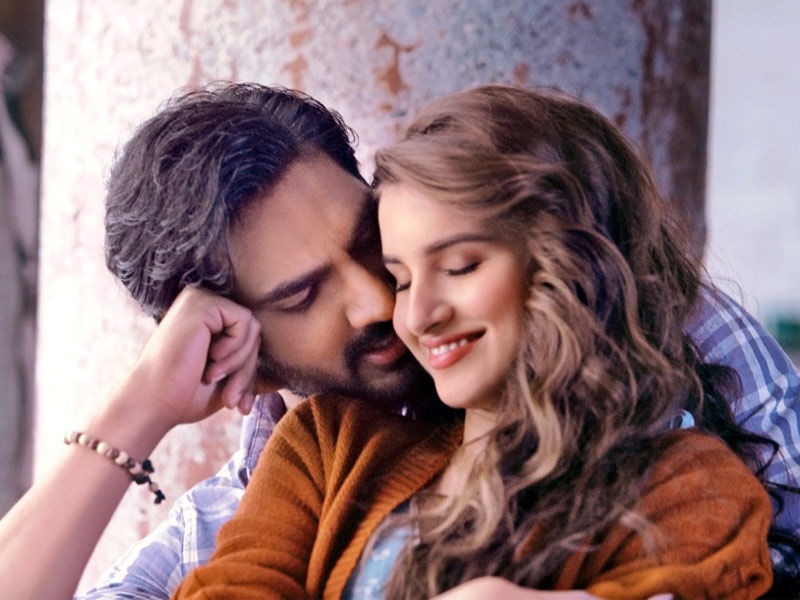 Tadap was supposed to come out on September 24, 2021but the dates were postponed.
Ahan Shetty steals the show in Tadap, which is a wonderful launch pad for him. Tara frequently appears in love tragedies and dramas, providing the much-needed fiery presence on the screen.
Pritam composed the music for the film, while Irshad Kamil wrote the lyrics. On November 2, 2021, the first song from the film "Tumse Bhi Zyada" was released. It's an Arijit Singh song, therefore it's bound to be a smash. Other songs include "tere siva jag mein" which is by Shilpa Rao and Darshan Raval. The song included both classical and modern elements with vocals and trance music, perfect for clubs. I must say Tadap's music is quite versatile, like "Hoye Ishq Na" by B Praak and Dino James. James added the rap factor. Last but not least, "Tu Mera Hogaya Hai" by Jubin Nautyal, everyone's favourite.
Tadap Review and actor performance: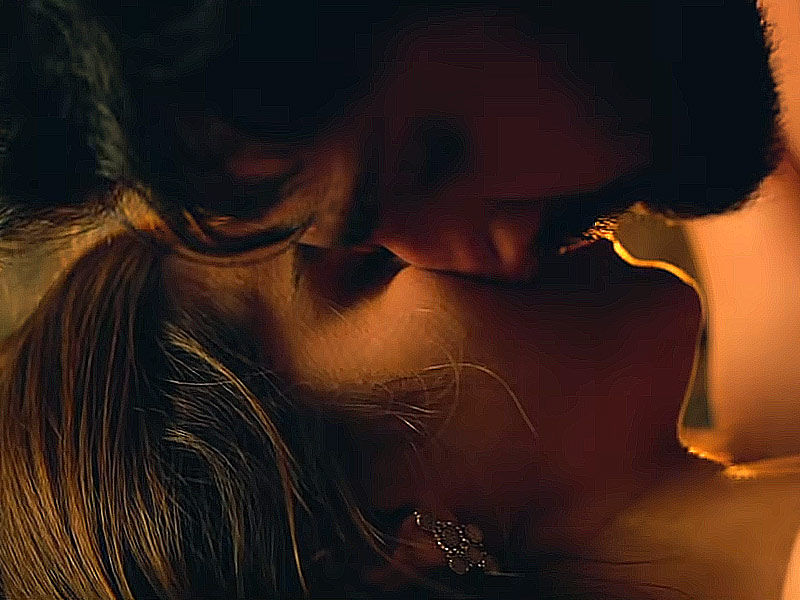 Tadap is a dream debut for Suniel Shetty's son, Ahan Shetty, who has given the film his call to shine. His emotional sympathy is well-represented in the part. Ramisa, a London returnee, is played by Tara, who is everything that a big screen Bollywood movie needs. The connection between Ishan and Tara works brilliantly and lights up the screen with perfect chemistry between the two, where they both appear to be a wonderful match. With the trailer, this appears to be a classic sad bollywood romance where a girl meets a boy and their families clash, but this one is a little different.
The narrative is not one of the traditional tales. If you haven't watched the Telugu original RX 100, Tadap will come as a complete surprise, especially near the end of the second half. There are enough twists and turns in the picture to keep the audience on the edge of their seats until the end.