In Our Blues, a Korean dramawhich is now available on Netflix, diverse Jeju Island people negotiate life, love, and everything in between. This bustling neighborhood is home to fishermen and women, salespeople, students, and farmers, to mention a few, and we're about to see if their relationships thrive or fail. Life on Jeju Island is about to get quite intriguing as old passions potentially rekindle and new ties grow.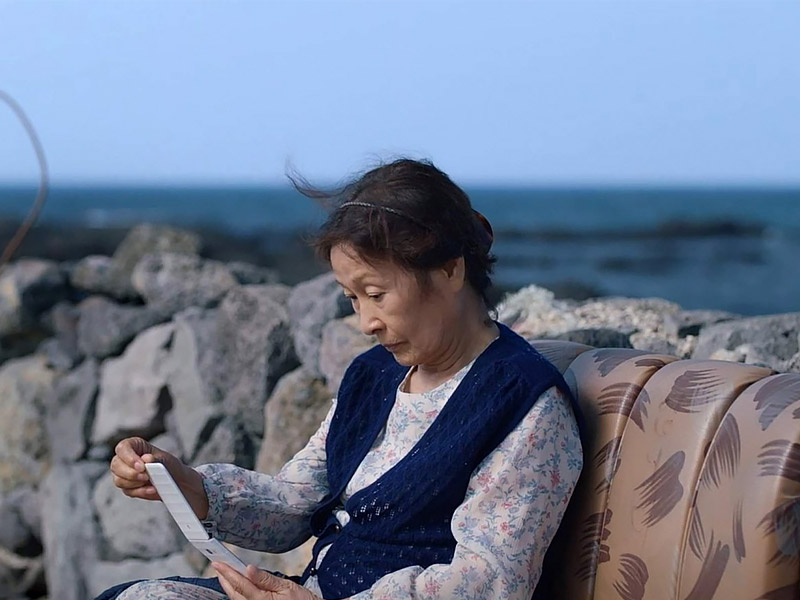 The anticipation for tvN's 'Our Blues' began as soon as it was revealed. It is still one of the most star-studded rosters to begin its run. With the participation of Lee Byung Hun, Shin Min Ah, Kim Woo Bin, Han Ji Min, Cha Seung Won, Lee Jung Eun, and Uhm Jung Hwa, it is certain to be a popular event.
The first tale is about childhood friends Choi Han Su and Jeong Eun Hui, who is played by Cha Seung Won and Lee Jung Eun, respectively. Han Su, now a family man, returns to Jeju after spending years in Seoul earning and sending all of his money to his daughter in the United States, who is training to be a professional golfer. Now that he is nearly bankrupt and in need of funds, he has no one to turn to. Eun Hui, on the other hand, is now the owner of several stores and earns a lot of money to support her siblings.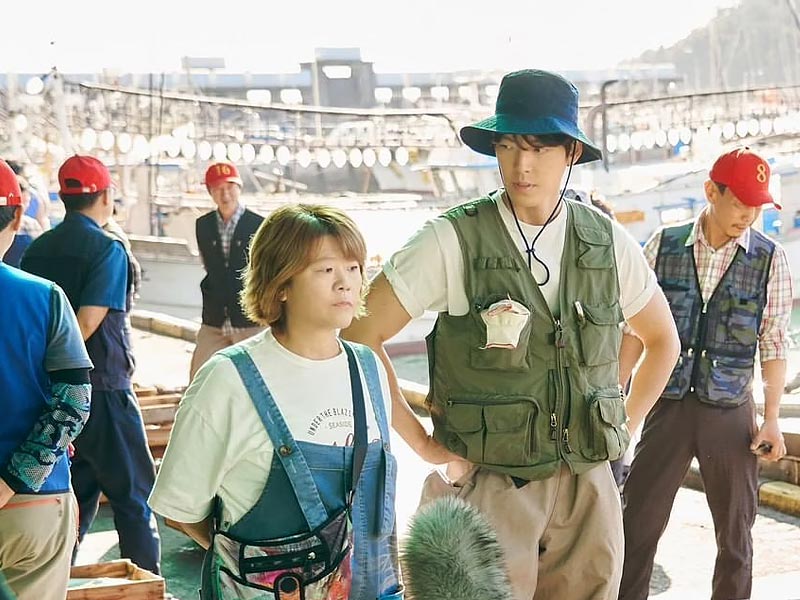 Their younger selves end up on the same side, and a bold Eun Hui declares her love to Han Su, who dismisses it. In severe need of money, Han Su prefers to obtain it from a friend and wants to defraud her. The helplessness of Choi Han Su's character and Jeong Eun Hi's desire to have another shot with her first love are intriguing topics that the performers explore in-depth and execute with ease.
Kim Woo Bin and Han Ji Min alias Park Jeong Joon and Lee Young Ok's story begin with the ship's captain expressing real interest in a haenyeo (female diver) who is frequently looked down upon by Jeju's locals due to her friendships with numerous men. Kim Woo Bin is hesitant, and his deep voice provides solace to the viewers' expectant eyes. Curt, like always, is a welcome sight on our televisions. 
Min Seon Ah (Shin Min Ah) and Lee Dong Seok (Lee Byung Hun) have a difficult start. 
Choi Han Su (Cha Seung Won) and Jeong Eun Hui (Lee Jung Eun) find themselves in an awkward predicament after Eun Hui discovers the truth about his marriage. She realizes that the aim of their hurried journey to Mokpo was not to cultivate a relationship but to seek money from her childhood acquaintance.
Disheartened, the character arc of Jeong Eun Hui, brilliantly represented by Lee Jung Eun, undergoes a slew of transformations. Her discovery of a happy-looking family inside Choi Han Su's locket causes her to suffer the agony of almost becoming the reason for their breakup. Choi Han Su, on the other hand, considers his life and realizes that attaining balance does not imply giving up. He quits his job, and his desire to start again adds a new dimension to the story.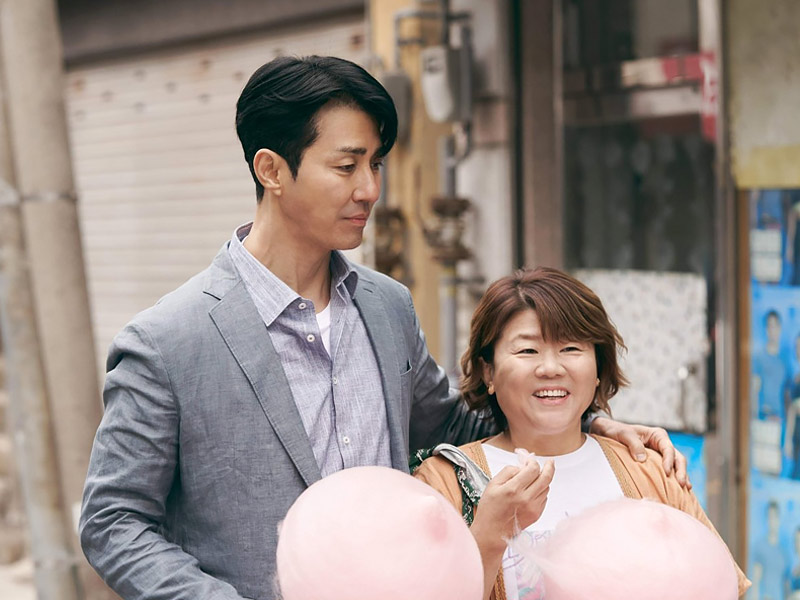 Captain Park Jeong Joon finds himself falling for the girl that everyone cautions him not to like. In an attempt to defend Lee Young Ok from a drunken neighbor, the two wind up taking a walk along the tranquil waters. Their conversation reveals secret past stories and lets them realize how differently they have lived. The casual flirtation on both ends suggests a laid-back relationship in the works. 
The fifth episode of Our Blues the Korean drama, named Yeong-Ju and Hyeon, deals with the teen lovers' unexpected pregnancy and how they deal with it. However, the episode begins with Dong-Seok (Lee Byung-hun) and his mother's distant relationship. The former is unaware that the latter is battling cancer and has reached a critical stage. It is later discovered that she remarried a man he disliked, which is one of the reasons for his hostility toward her.
We return to the episode's protagonists. Yeong-Ju (Roh Yoon-seo) expresses a desire to leave the island and travel to the mainland. The only thing that distracts her from the monotony of the sea and the fish markets is her buddy Hyeon (B Jung Hyun), who gets her pregnant by mistake. Bang Ho-sik and Jung In-kwon, Yeong-Ju and Hyeon's respective fathers, used to be best friends, but something shattered their friendship to the point where each is enraged merely at the mention of the other.
We gain a sense of the two characters' characteristics here. Bang Ho-Sik loves and protects her daughter. Her clothes are beautifully folded, whereas he has holes in them. His toothbrush is old, whereas Yeong-is Ju's brand is new. Jung In-Kwon, a former thug, has a unique love language. He has a rough exterior and is constantly yelling at his son, yet he is proud of his son's accomplishments and is satisfied, even though he doesn't show it when his friends laud Hyeon.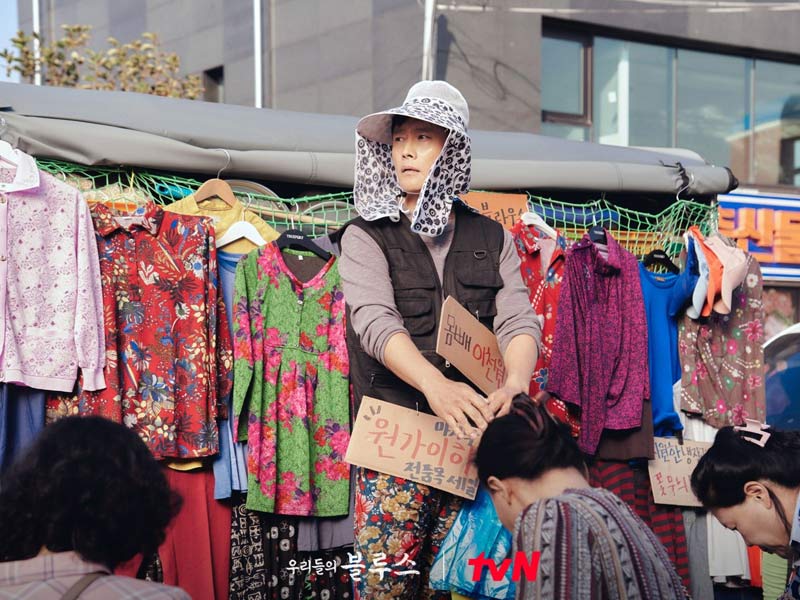 Telling their respective fathers about the pregnancy, on the other hand, would be a death trap for her, which is why Yeong-Ju arranges her own abortion. She refuses Hyeon's assistance, but he is continually concerned about her and gives her the last penny he has. Throughout the show, she tries to get an abortion, but nothing works in her favor because she is a teenager.
In Yeong-Ju, we witness a protagonist who is shameless about wanting to stop her unwanted pregnancy since it will put her life off course. She doesn't want to feel terrible about killing her 'kid.' 
Jeong Eun-hee, on the other hand, finds her at the OB-GYN and also witnesses the two lovers kissing in the middle of the road, which makes her question whether she is pregnant. She keeps this information from their fathers since she knows what agony it may cause.
The sixth episode of this Korean drama ends with Hyeon and Yeong-story Ju's and begins a new one with Lee Dong-Seok (Lee Byung-hun) and Min Seon-ah (Shin Min-a). Due to her sadness, the latter loses custody of her son. She once caused an accident when returning her son home, which started this battle, and her mental instability makes convincing authorities that she can care for her son incredibly difficult. 
Before her custody battle, the person who comes to question her shows her a video of their son reacting to their parents. While the child refers to her father as his friend, he indicates his mother's illness. This can tip the scales in her estranged husband's favor.
She travels to Jeju, where she meets Lee Dong-Seok. They have a common past that dates back to their childhood. It is also revealed that Lee Dong-Seo kissed her a few years ago, but she fiercely rejected him. He is troubled to see her again because it brings back sad memories.
Through flashbacks, their narrative of this Korean drama presented in bits and pieces. We also watch Captain Park Jeong-Joon and Lady Lee Young-romance o's blossom, but the elders warn him that she already has a guy in her life and that they intend to kick her out. 
The episode concludes with Seon-A reliving her son's comments and eventually drowning. An alert is sent, and Captain Joon directs his vessel to save her.
The fifth and sixth episodes mostly deal with teen pregnancies and mental health difficulties, demonstrating how these issues can affect those around us. The fifth episode is by far the greatest in the series since it dealt with a taboo subject sympathetically and had us on the alert for the kids. The ideas of Hyeon and Yeong-Ju clash: you can have a baby and be happy, or you can abort a baby and be happy as well.
Yeong-Ju appears to have given up due to a lack of safe abortion choices. The entire fifth episode focused on her tenacity and determination to abort the baby she is not ready to raise for all practical intents. To witness a woman, specifically a teenager, take care of her life in such a way and preach, for a change, that abortion does not make you a sinner was a refreshing difference on the screen.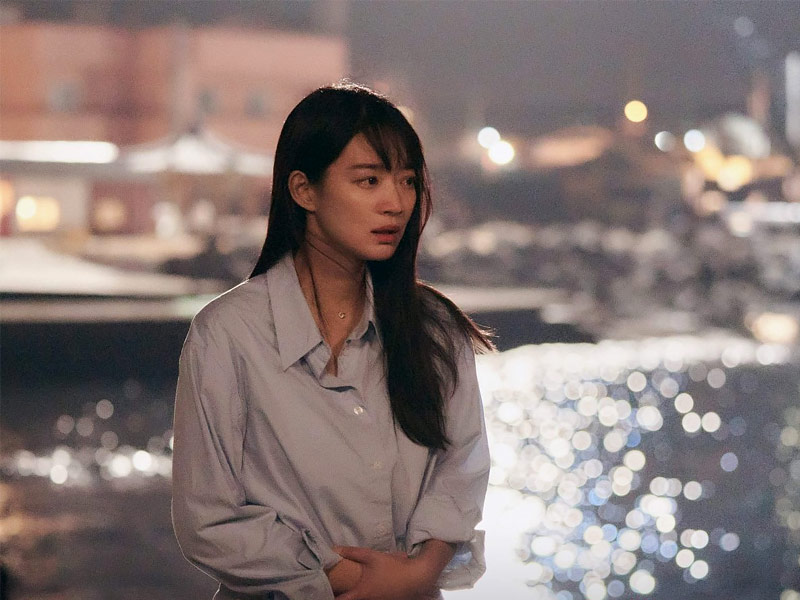 She finally gives up after being denied by every doctor, and her decision to retain the baby may be an important storyline point in the story, or it may be her actual choice. However, it made us wonder if the audience isn't ready to accept a character who wants to be happy by aborting a baby she didn't intend to have.
While the fifth episode had us experience the anguish of the teenagers, the sixth episode makes us feel a new kind of emotion as a mother faces the loss of her son due to her mental condition. Shin Min-a wonderfully captures her character's helplessness, since she is unable to protect herself. The episode not only demonstrates how depression can impact the individual who is suffering but also how it can damage the lives of those who are close to them. While you sympathize with Seon-A, you also understand her husband's fear about not allowing their son to stay with her after the neglect she unwittingly subjected him to. 
With each new episode, Our Blues raises the bar for itself. The omnibus series is available on Netflix.