We've seen a lot of K-dramas on Netflix in recent years, and they all have the same elements: dreamy music, a little screwball comedy, and one person being followed by numerous people of the opposite sex.
Was it love? modifies the formula slightly by making the object of devotion a thirty something single mom with a profession and providing her with four men to select from — if she chooses any at all. Continue reading to learn more.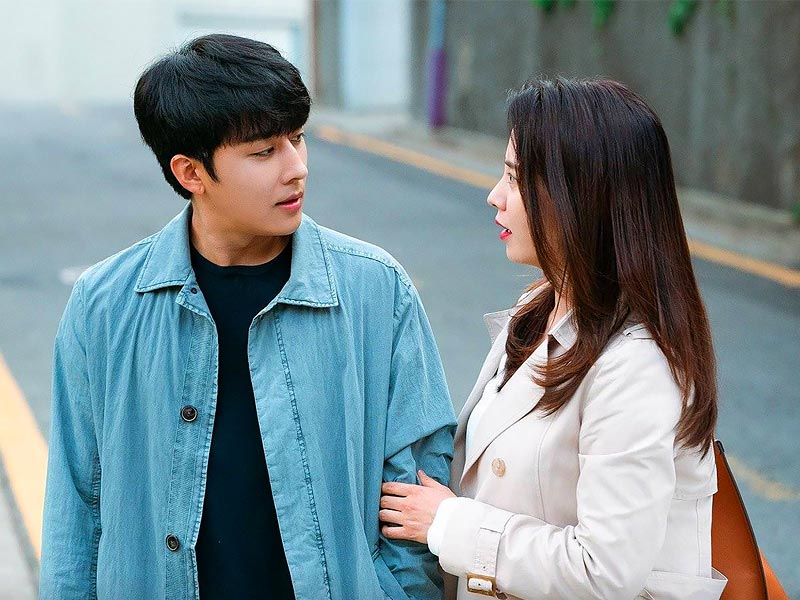 The gist: Noh Ae-Jung (Song Ji-Hyo) accomplishes more than that… She's worked a variety of part-time jobs since dropping out of university six years ago due to pregnancy.
Ae-Jung wants full-time work now that her six-year-old daughter Hah-nee (Kim Seo-Hun) is in school. She applies to be a bookkeeper at various film studios because she had hoped to work as a film producer before becoming pregnant, and at this stage, she figures any way in the door is acceptable. 
After almost tossing her out, Thumb Films CEO Wang (Kim Byung-Choon) employs her after asking her why she only applied to studios.
She gets the call exactly after she reaches rock bottom, but she celebrates with Hah-nee and her mother, Choi Hyang-Ja (Kim Mi-Kyung), who lives with them and assists Hah-nee. 
Now fast forward eight years. Hah-nee (Uhm Chae-young) is 14 years old and has recently been transferred to a new secondary school after being expelled from the previous one for fighting. Ae-Jung was recently elevated to the producer by CEO Wang, and she is preparing to present a new romance drama to an investor.
However, that investor, Goo Pa-do (Kim Min-Joon), is the president of a lending company that claims CEO Wang owes them 10 billion won (about $8.5 million), and he assigns Ae-Jung to the debt. Ae-Jung and her secretary Choi Hye-jin (Baek Soo-hee) rush to Wang's apartment, only to discover that he has fled, leaving Ae-Jung to pay the vicious Pa-do.
Meanwhile, Hah-nee is already in hot water at her new school for defending a mistreated student. Oh, Yeon-woo (Koo Ja-sung), her homeroom teacher, defends her against the bully's parents, and when Ae-Jung arrives at the principal's meeting, he recognizes her right away and recalls a previous event. Hah-nee is also taken with the young P.E. teacher. She also tells her mother that she will be known as "the girl without a father" for the rest of her life. 
Ae-Jung and Hye-jin discover an old manuscript with a famous name on it while digging through old files: Cheon Eok-man (Son Ho-jun), a novelist and screenwriter.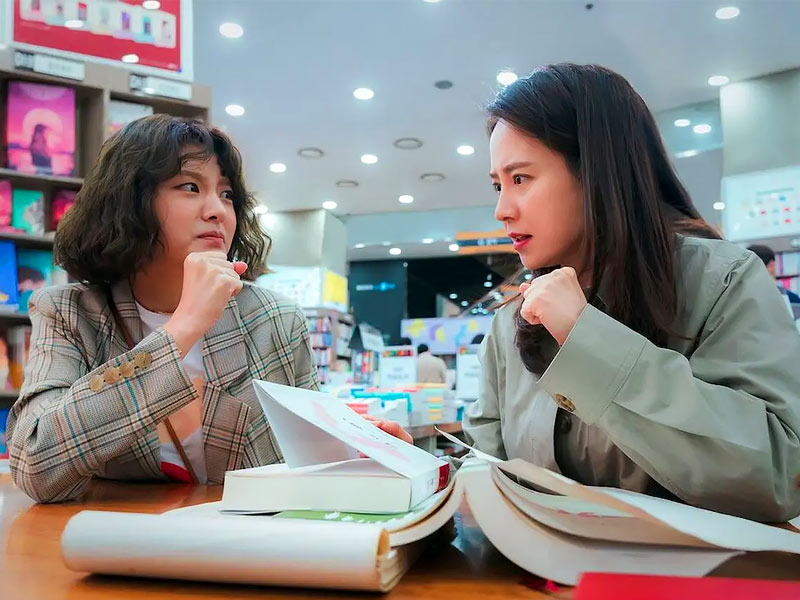 They discover an old contract in Wang's flat that turns out to be an Eok-Man's contract for film rights. They return to Pa-do to see if he can sponsor the marketable film; standing in his yard in a shirt stained with someone else's blood, he promises to forgive the debt and finance the film if they can get Eok-man to write the script and superstar actor Ryu Jin (Song Jong-ho) to act in it.
We get a flashback to Ae-Jung's college days when she jumps out of a party and proceeds to kiss the drama student on a drunken dare. Since then, Jin has grown in popularity as a "good guy" actor, to the point where Ae-Jung has to leap over a swarm of fans simply to speak with him.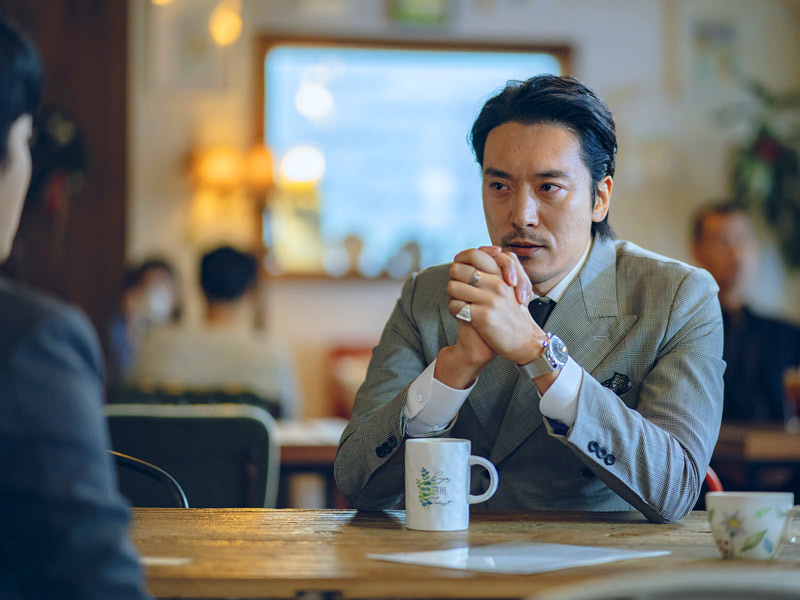 Ae-Jung emails Eok-man in desperation to see if they can meet regarding the project. She agrees but is taken aback by the bashful man in front of her — a man she'll come to know by his real name, Oh Dae-oh. 
Our Opinion: Was It Love? is similar to most K-dramas that have appeared on Netflix in that a lot is going on and there are many rivals for the main character's attention and devotion. However, this one stands out from the rest of Netflix's K-drama roster since the situation is a little more complex than "can this person find love?"
To begin with, Ae-Jung isn't your usual K-drama heroine. She's not an ingenue at all; she's a thirty-something single mom with a job and aspirations to be a film producer. "I am her mother and her father," she told the bully's sexist father following Hah-first nee's day incident.
In other words, she may have sat in tears while seeking work after breaking a cup, but she's confident eight years later that she can have her profession and raise Hah-nee well. After all, she was the only one who defended the boy who was being bullied.
So it appears that there will be four contenders for Ae-Jung's affections as well as someone who can act as a father figure to Hah-nee. But we'd rather see Ae-Jung resolve all of these challenges on her own, with the assistance of the settlement she's constructed. In the lead part, Song Ji-Hyo is extremely adorable, capable of conveying genuine emotion as well as physical comedy. She also excels when she's outraged and yelling out at CEO Wang, or drunk and bumbling her way to kissing Jin.
Three of the four males she meets in the first episode are nearly interchangeable. Pa-do is the only one who sticks out, if only because he has a vicious streak and a criminal history that the first episode alludes to. But, with 17 episodes released weekly as they air in South Korea, there'll be plenty of time to see what the other guys are up to. 
Parting Shot: Ae-Jung is astonished when Eok-man introduces himself to her, but her face warms to the fact that the famous author appears to be a nice guy.
Sleeper Star: I loved Uhm Chae-young as Hah-feisty nee's 14-year-old version, especially when she lectures her mother about how much of an outsider she feels because she doesn't have a father.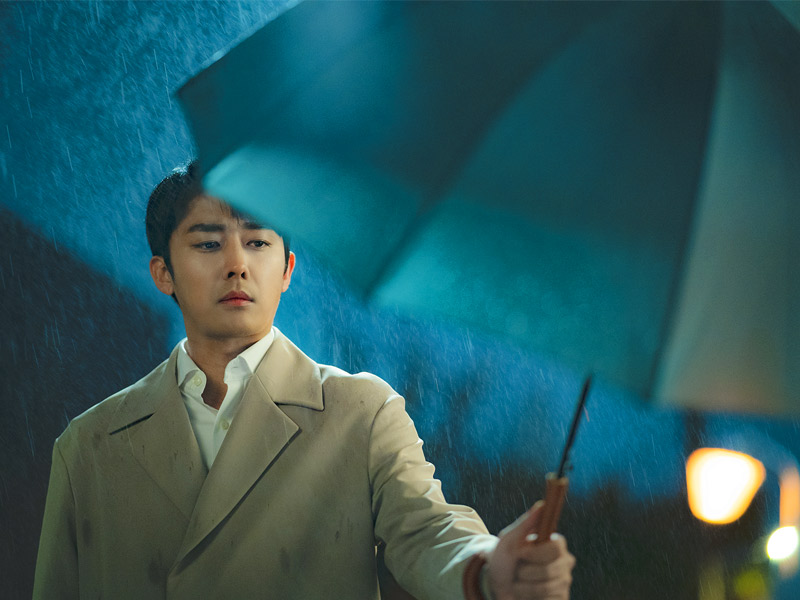 Most Pilot-y Line: For some reason, every K-drama I've watched on Netflix has some variation of The Cranberries' "Dreams" on the soundtrack. I'm not sure if that's the pinnacle of atmospheric Western rock, but it seems like every producer employs it. 
STREAM IT IS OUR CALL. Was It Really Love? has the potential to become extremely complex? Absolutely. However, the delightful lead performance and the story of a single mother attempting to make it as a producer are enough to keep us watching.