Oh Woori (Im Soo-hyang) is a virgin of 30 years old (as it says on the tin). Normally, one would not worry – after all, to each their own, right? – However, Woori's sexual orientation appears to be known to everyone in her area.
At the behest of her grandmother, she took a vow of abstinence at the age of 15 (a lot of generational trauma to unpack here, but more on that in a minute), and now, at 30, she is paying the price by having literally every one of her friends inject it into every conversation as fodder or debate – wow, women really can't catch a break.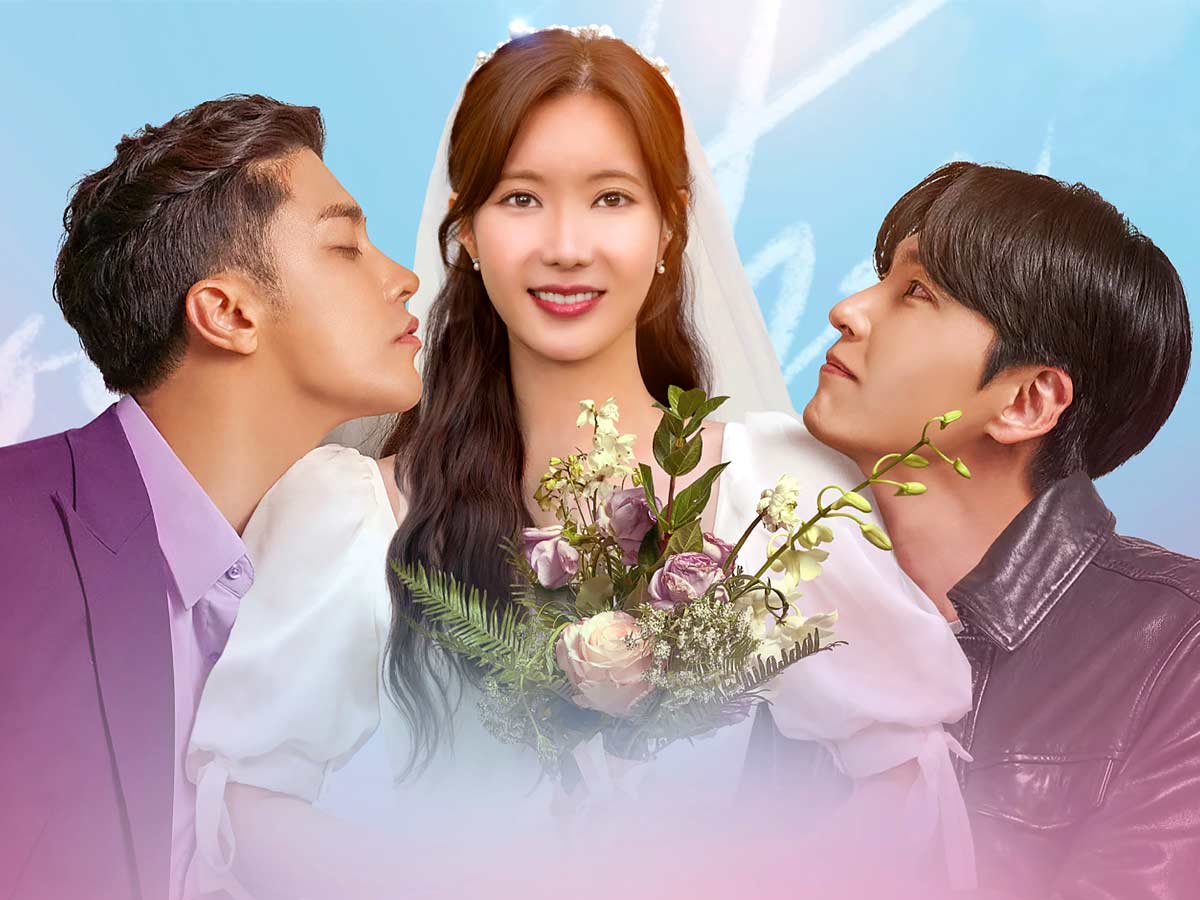 Life, on the other hand, is wonderful – her loving, detective boyfriend Lee Kang-jae (Shin Dong-wook) is perfection personified. He is attractive, nice, diligent, intellectual, and committed, and he shares her ideals (setting us up for the second lead syndrome early, we see).
Their dates begin with them handing out drinks at the local church and end with the couple coming in for a confessional because Kang-jae had impure thoughts about Woori and desired to repent – yes, everything is so healthy that even the priest tells them to stop dicking around (ha!) and actually dick around.
However, as is often the case in life, things become difficult. A mishap at the OB-office GYN results in Woori being artificially inseminated with the last viable sperm from Diamond Cosmetics' CEO, Raphael (Sung Hoon).
Woori finally decides to keep the baby and give Raphael a chance at fatherhood after a dramedy of errors in which she is offered money to keep the baby by Raphael's father and his devious wife Lee Ma-ri (Hong Ji-yoon), ruins her own marriage proposal by loudly announcing her pregnancy, and discovers that famous actor Choi Sung-il (Kim Soo-ro) and her mother may know each other.
Oh, did we mention he was Woori's childhood crush? And that they both remember that one kiss they shared at the beach years ago but won't say anything about it? 
Yes, Woori The Virgin, like its inspiration, Jane The Virgin, has a lot going on. Yes, the cringe factor is high at points – like when Lee Ma-ri has meltdowns on TV, or the horrible sepia effects during Woori and Raphael's beach date, or even the name Raphael – but the show was never supposed to be taken seriously. At the end of the day, it's a comedy and a drama, and you get plenty of both.
That isn't to say it's disrespectful. Woori The Virgin weaves an equally compelling story of the greys of life – generational trauma, loss, single motherhood, artificial insemination, social stigma, all shown through the lens of people who are good, but helpless in the face of their own circumstances – beneath the comic timing and the oft-ridiculous premise.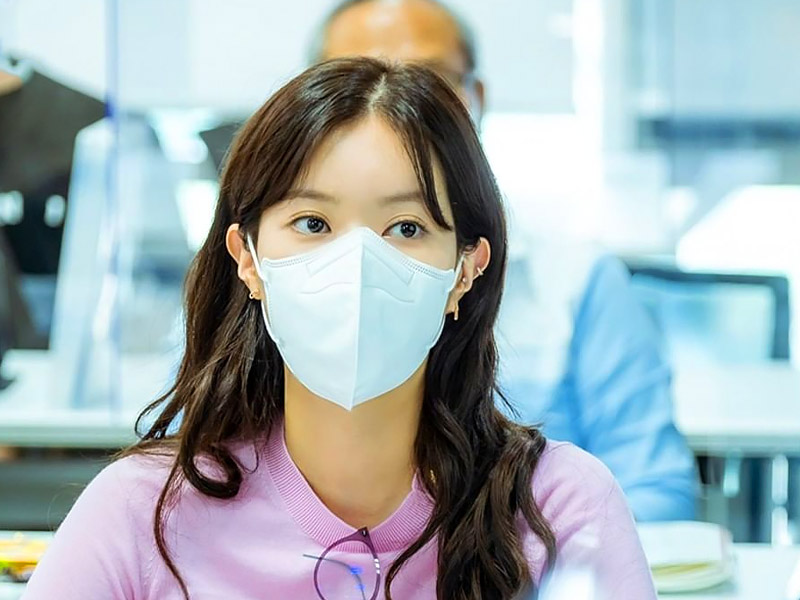 Much of Woori's conflicting feelings about retaining or aborting the kid, for example, derive from her own ancestral trauma. She believes her birth wrecked her mother's life – who was 16 at the time – prompting her to not only take the vow of abstinence but also to put unnecessary pressure on herself to assume obligations that were not within her jurisdiction.
Raphael, a cancer survivor, and former playboy appear to be a decent man, unlike our normal K-drama crop of chaebols. When he isn't chastising his father for his arrogance or issuing divorce papers to his wife, he may be found watching dramas in memory of his mother or assisting other cancer survivors.
Raphael is mature enough to understand Woori's decision, even if it means losing his last chance to have his own kid. Raphael has had many choices taken away in life — living a healthy life, and marrying the woman he loves.
In that regard, writer and director Jeong Jeong-hwa do an admirable job of establishing Kang-jae and Raphael as enablers of two very different sides of Woori. Kang-jae represents everything she is comfortable with – he's a fine man, but perhaps too sanitary for the complex Woori. Raphael, on the other hand, is the catalyst who motivates her to make her own decisions, possibly for the first time in her life.
Im Soo-hyang, Sung Hoon, and Shin Dong-wook all do well in their roles. Following her no-nonsense, ruthless character in Graceful Family, Im demonstrates her versatility by transitioning from the fresh-faced, sensitive, and occasionally puzzled Woori to a thoughtful, dutiful lady who hopes for "Mallet" – as she refers to the infant – to have a loving family.
As her partner, Shin Dong-wook is the ideal spouse, right down to his pleasant features an upstanding job, even if he does leave us wanting more. Of course, with only four episodes out, it may be too soon to judge him on the complexity of his character — we don't know how loyal Woori The Virgin will be to the source material, but even a generic adaption may provide Shin with enough to work with.
Sung Hoon, ironically, appears to be the cast's second weakest link. While his Raphael checks all the boxes — easy on the eyes, fashion to make the sponsors proud, the heart of hold, and genuine gold – Sung Hoon can come across as mechanical and clumsy at times.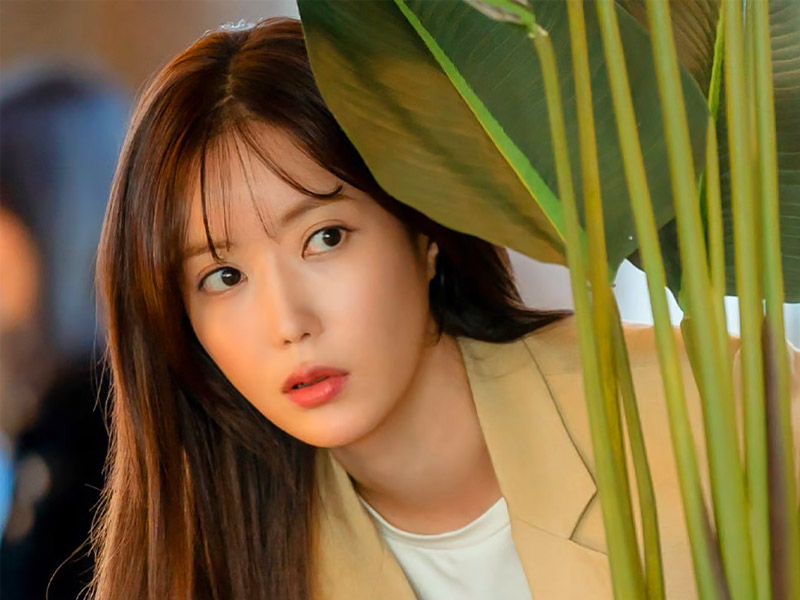 Raphael's more sensitive aspects come readily to him, but his wrath, intensity, and fighting spirit appear out of place. If you expect a boost from his role in My Secret Romance, you'll be disappointed.
Unfortunately, Hong Ji-Ma-ri yoon emerges as the show's most obnoxious character. Ma-ri is naive at best and infantile at worst for a clever, devious woman. You get teenage tantrums and indecision where you want confidence and ambition.
It's a shame because Ma-ri and her backstory appear to be building up one of the show's darkest and most complex storylines if Mari ever comes to terms with the power her mother Byun Mi-Ja (Nam Mi-jeong) wields over her life.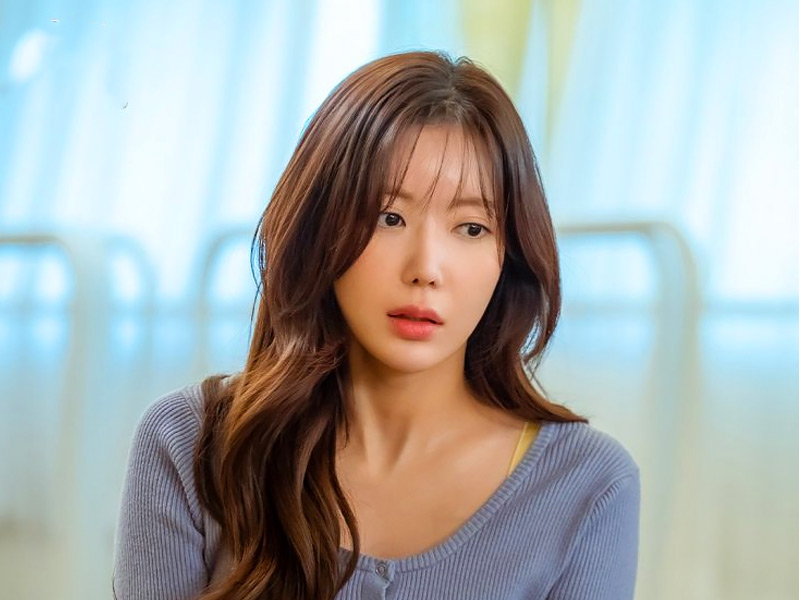 Still, there's no reason to dismiss Woori The Virgin just yet; after all, the fun is just getting started. With only 16 episodes on the schedule, we don't expect the same crazy journey as the American version. Still, in the talented hands of Jeong Jeong-hwa, we're looking at an easy watch to get us through the summer on a wave of jokes, love, and drama. 
'Woori The Virgin' airs on SBS every Monday and Tuesday at 9:30 p.m. and is also available on Viu in some places.