Here's how the first season episodes rank, from zombies to Captain Carter to T'Challa the Star Lord.
For the past nine weeks, we've been treated to the one-of-a-kind narrative experiment that you don't frequently see from a major film and television series like the Marvel Cinematic Universe. Each episode of A. C. Bradley's Marvel's Marvel What if…? for television presented an alternate universe in which the cherished characters faced new conflicts and possibilities. Most of the stories had darker ends, making this an unsuitable animated series for children, although there was some intriguing storytelling to be found.
Marvel What if…? developed much more of a full story at the conclusion of the season, owing to a denouement that extended throughout the multiverse (feels like that word might become kinda important pretty soon…). However, it is still worthwhile to commemorate each individual episode of what… may have been.
"Marvel What if… Thor Were an Only Child?"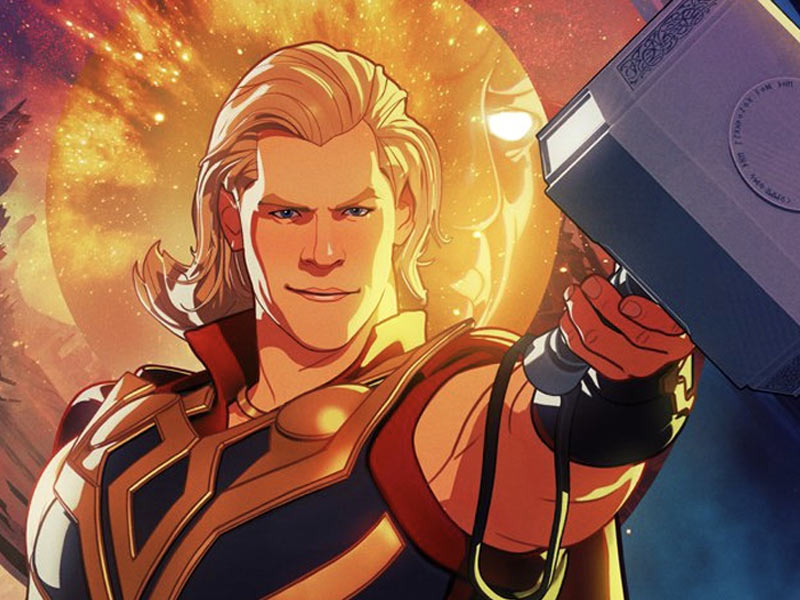 Many of the Marvel What if…? programs this season were character studies. The difference between the excellent and the terrible eventually boiled down to how intriguing the main character was, and how their unique circumstances led them down a different route than the typical one in the standard MCU. This episode about a "Party Thor" (literally, that's how the captions for the official images from this episode describe him) was a fun way for Chris Hemsworth to show off his comic side, but that was about it. Almost one-third of the film is devoted to a protracted and useless battle between him and Captain Marvel.
"Marvel What if… Zombies?!"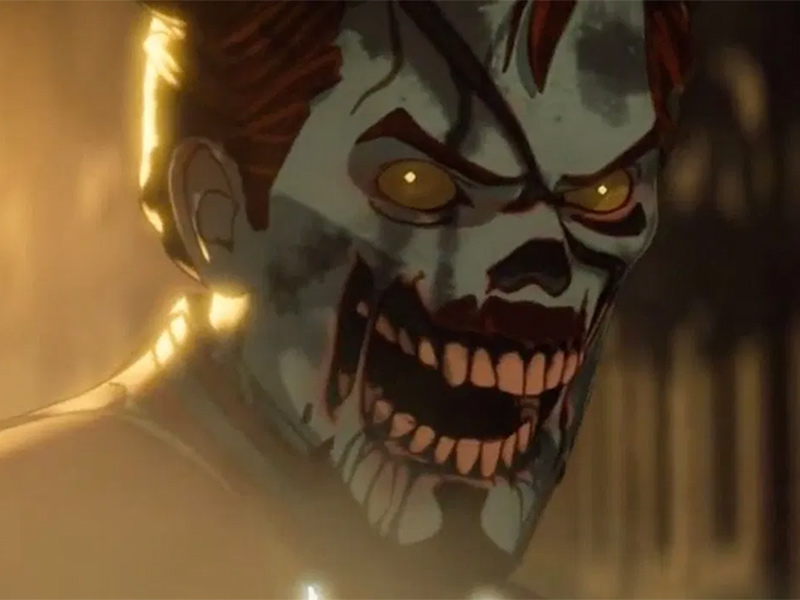 This episode might have gone horribly wrong; it rushes through a zombie apocalypse in less than a half-hour, and its main character (Spider-Man) is voiced by a soundalike rather than his MCU regular actor. It everything came together in the end. Hudson Thames filled in admirably for Tom Holland, and writer Matthew Chauncey struck the perfect blend of grim terror and bizarre humor.
"Marvel What if… Ultron Won?"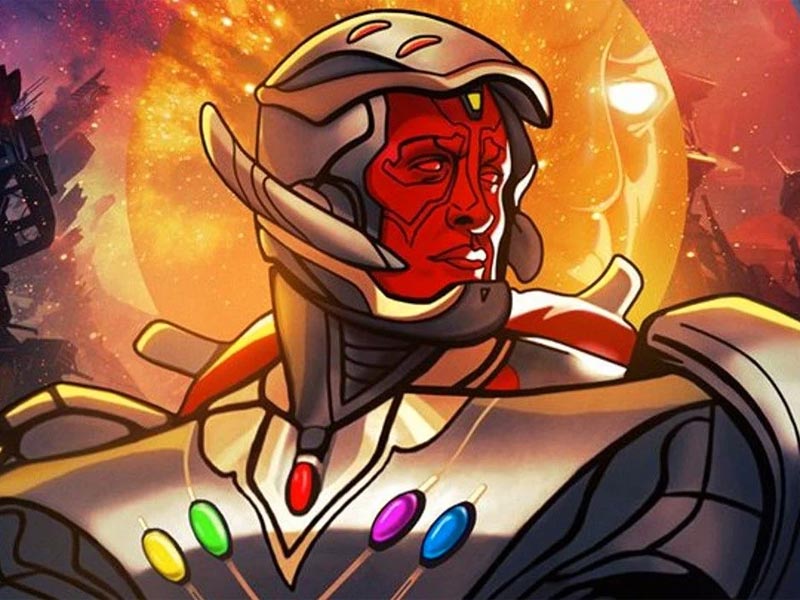 This episode was unquestionably crucial in setting up the season finale. As a stand-alone narrative? Meh. It's basically "Marvel What if… We Did Terminator Future Scenes in the MCU?" a scenario that felt quite similar in appearance and tone to the last Marvel What if…? zombie episode Plus, Ultron is a less interesting adversary here than he was in Age of Ultron, and he doesn't even have James Spader's menacing yet weirdly sympathetic voice.
The breaching of the fourth wall, as well as the boundaries between realities, transforms The Watcher into an active participant for the first time in this episode. Ultron not only conquers his own universe, but he also has enough self-awareness to battle the Watcher himself, so after almost a full season of Jeffrey Wright's remote narration, he is pushed into the action. That's only one part of the episode, which is primarily focused on Black Widow and Hawkeye making one last desperate attempt to defeat Ultron — but it's all pre-finale build-up, and as a result, it seems unfinished.
"Marvel What if…Killmonger rescued Tony Stark?"
Another major difficulty with Marvel What if…? throughout the season has been the attempt to convey large storylines in under 30 minutes. This one combines the events of many films, including Iron Man and Black Panther, with Killmonger devising a vast scheme to become Wakanda's new king. Michael B. Jordan's voice work is excellent, but this is more like a wonderfully animated episode of Marvel CliffsNotes.
This is at the time in the season when the continuous murdering of Tony Stark becomes truly amusing. But it was also in this episode that one of Marvel What if… ?'s most intriguing possibilities became clear: giving us more time with fascinating individuals who had more storytelling potential than we imagined. This one's a little fragmented narratively, primarily because Killmonger's aims are hazy and the ending is frustratingly lacking.
"Marvel What if… Captain Carter Were the First Avenger?"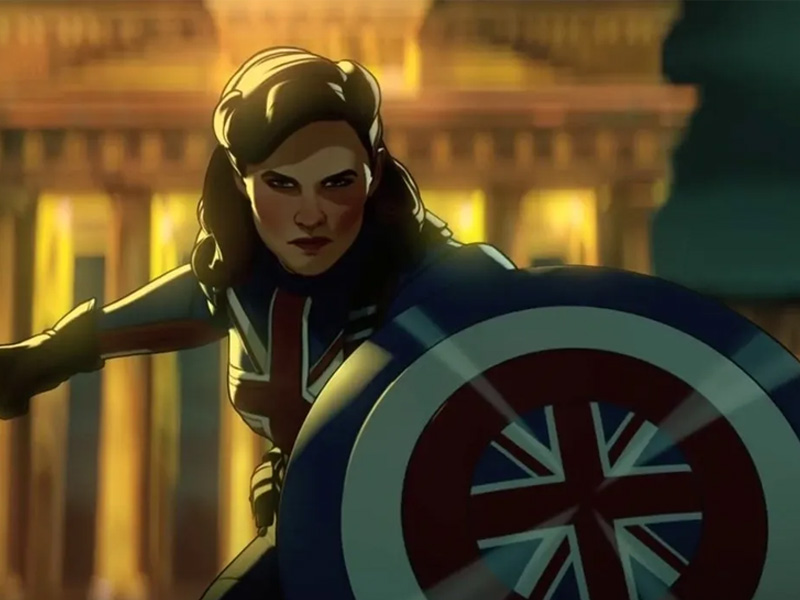 A wonderful way to start the series, with every aspect that would characterize it firmly in place–a weird yet credible parallel reality. A voice cast jam-packed with recognizable faces, and just a glimpse of a larger tale simmering behind the scenes.
One of the most enjoyable aspects of a good Marvel What if…? is noticing the little ways in which the cosmos remains same even when core components undergo massive change. Peggy Carter receives the Super Soldier Serum instead of Steve Rogers, and yet they fight together in World War II, fall in love, and have their relationship interrupted by an epic peril that requires the ultimate sacrifice to stop. The main plot here, like so many Marvel What if…? this season, was a touch rushed, but the minor details were brilliant.
"Marvel What if… Doctor Strange Lost His Heart Instead of His Hands?"
We're now getting into the more fascinating episodes. This one imagined a future in which Doctor Strange unintentionally murders the lady he loves. A loss like that drives so many Marvel characters — Spider-Man, for example — and it becomes the moment that defines their desire toward heroism. Doctor Strange is driven insane by it. When Marvel What if…? is good, practically anything can happen, even things that would never happen in the regular MCU. This episode's finale is arguably the greatest illustration of it in the entire season.
Watching the supposed Sorcerer Supreme slide further and farther into insanity in his search for the power he needs to avert his beloved Christine's death is essentially a slow-motion train wreck, with the character at his least appealing. It's a pivotal episode for the season, establishing Strange's position in the conclusion, but it's also the season's first major letdown.
"Marvel What if… T'Challa Became Star-Lord?"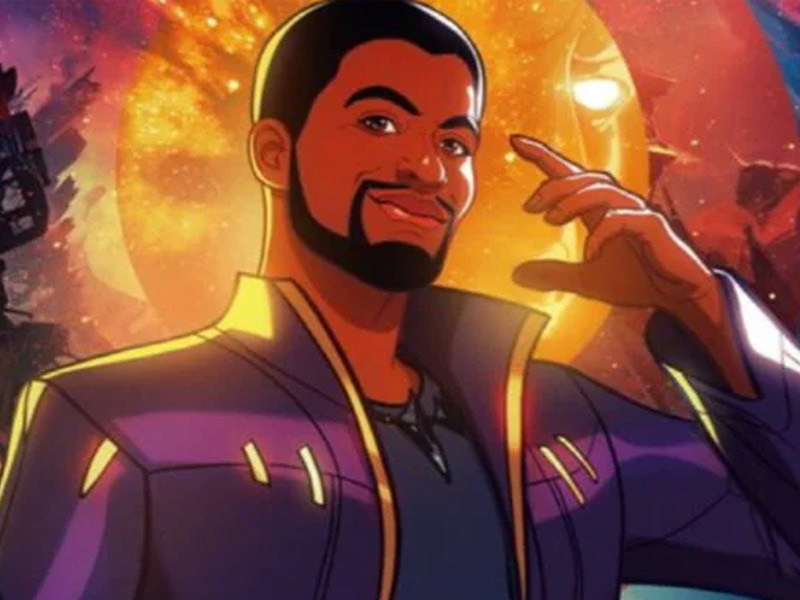 This is a crazy mix of components that really worked for me, simply because it was the type of crossover we'd be extremely unlikely to see in any other circumstances, and the nature of this specific What If meant very different outcomes for these characters.
With appearances in nearly half of the season's episodes, the late Chadwick Boseman was a consistent presence on this season of Marvel What if…? This was his greatest work, a very interesting and somewhat full narrative about a universe in which he leaves Wakanda for outer space and becomes a hero throughout the entire galaxy by the power of his will and the purity of his heart. Given the influence Boseman had on so many people's lives in his brief time on this planet, it felt like an appropriate memorial to a wonderful man.
"Marvel What if… the World Lost Its Mightiest Heroes?"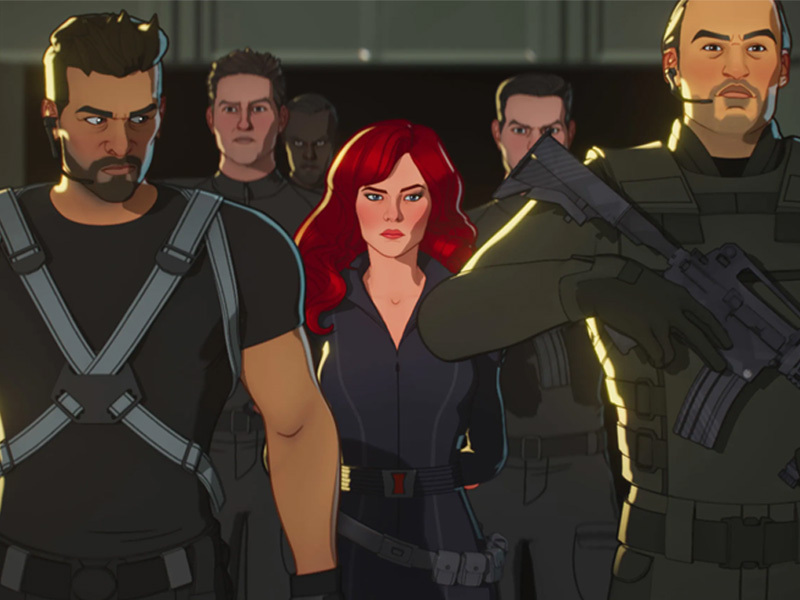 The season's third episode didn't actually deviate significantly from the "holy" MCU timeline. Instead, it primarily envisioned a mystery in which the core Avengers are slaughtered one by one by an unknown assailant. The assassin's identity was a genuine surprise, and the voice work was excellent throughout, with Samuel L. Jackson as Nick Fury and Lake Bell giving an incredible imitation of Scarlett Johansson's Black Widow. Instead of merely telling us a different version of a narrative we already knew, Marvel What if…? accomplished something completely different. It was a welcome change of pace.
"Marvel What if… the Watcher Broke His Oath?"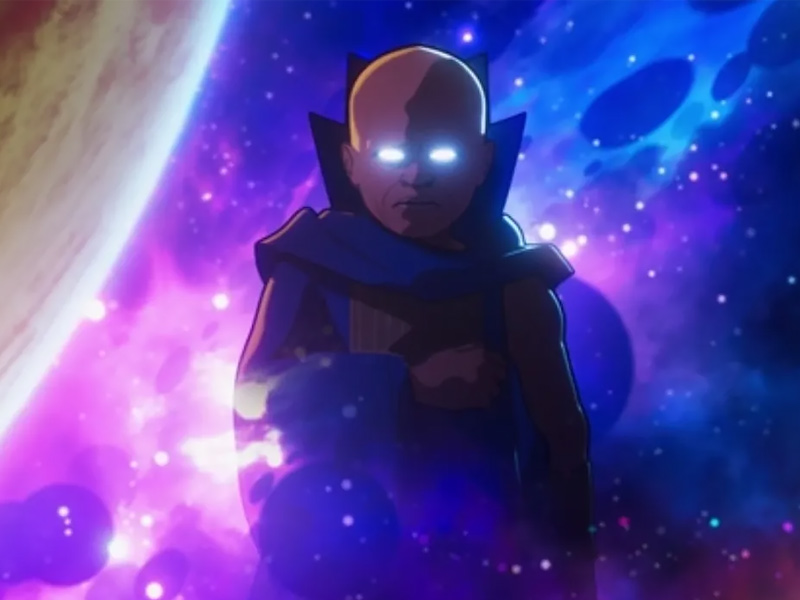 Viewers were rewarded for sitting through an uneven season of Marvel What if…? episodes with this satisfying conclusion, in which Jeffrey Wright's Watcher finally broke his oath of quasi to gather a group of "Guardians of the Multiverse" — basically the central characters of each of the series' previous episodes — to take on an Ultron who'd collected the Infinity Stones. It was an appropriately spectacular season finale, with the greatest elements of the previous eight episodes gathered in one spot, like a gauntlet full of magical diamonds.
While it's the least anthological of the lot, bringing together characters from past episodes — including an extra Gamora from a new-to-us reality — to take down Ultron, it's a gorgeously animated adventure that does a good job of connecting every prior chapter together. No one was expecting Marvel What if…? to tell a serialized tale over the course of the season, but it did. Best of all, because the previous eight episodes were used to establish this installment's ensemble, there was more time to focus on the genuine conflict and conclusion.