A familiar nemesis assaults Team Flash, delaying Barry's hopes to start a family with Iris. Here's a spoiler-free summary of The Flash's most recent episode.
WARNING: This post includes spoilers for The Flash Season 7, Episode 15, "Enemy at the Gates," which aired on The CW on Tuesday.
While Barry Allen and his wife Iris are still thinking about having children, the supervillain Godspeed has other plans for the Flash – or, more accurately, six separate Godspeeds working together to permanently demolish the Scarlet Speedster. As The Flash Season 7 extends its scope, Killer Frost and Allegra continue to invest their confidence in rehabilitated villains with various reactions as Team Flash gathers to confront the sextet of speedsters causing havoc.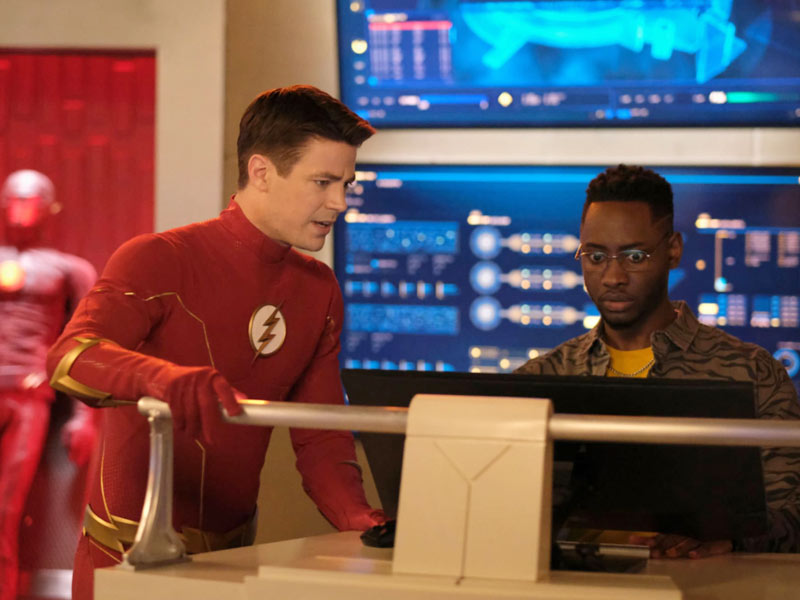 Barry had a dream about his time-displaced, speedy daughter Nora while working late at the crime laboratories, leading him to assume Iris is pregnant and increasing the amount of prenatal testing. Meanwhile, Killer Frost is obviously irritated that Chillblaine has struck a deal with the authorities, agreeing to serve as a state's witness and absolving him of his previous misdeeds. But, unfortunately, this is all thrown into disarray as a new wave of Godspeed duplicates appear across Central City, all aimed towards Barry and conversing with one another in modern-speak from their future period.
Back to Chillblaine's old dive bar, he is confronted by his former companions since the news of his being a state's witness was published without an alias on the front page of the Central City newspaper. Chillblaine follows Esperanza back to S.T.A.R. Labs, where Caitlin and Allegra attempt to reverse all of Black Hole's damage by removing a cybernetic implant that controls her. Chillblaine persuades Frost to restore his cryogenic talents, so he can use them for good. At the same time, Caitlin operates on Ultraviolet, though she cautions him of the repercussions of breaking her trust.
Chester creates an algorithm to interpret modern-speak, while Barry pursues Godspeed to Central City's power station, only to discover six Godspeed copies active in Central City, and the power station showdown is all a trap. While Chester activates a forcefield particularly intended to keep the supervillains out, Barry just makes it back to S.T.A.R. Labs in time. Still, their combined power begins to gradually eat away at the shield's integrity.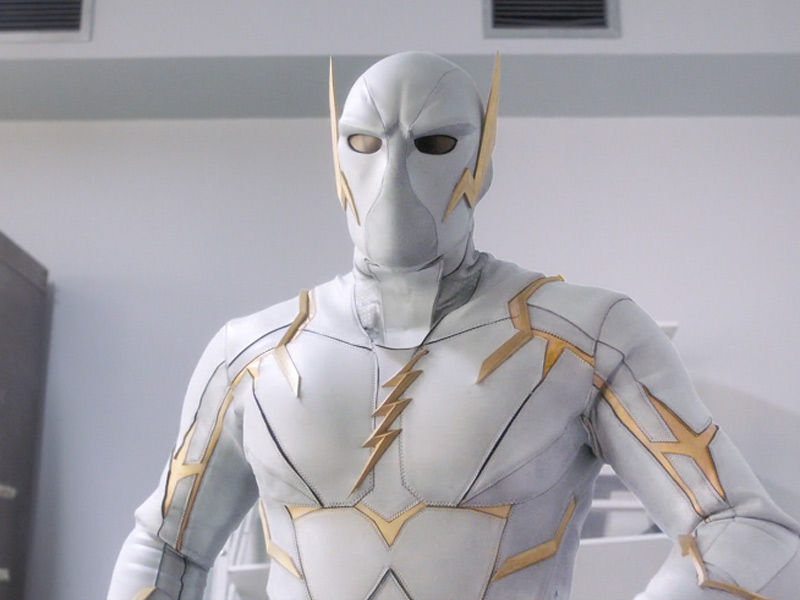 As the Godspeeds breakthrough, Chester seeks sanctuary in the Time Vault. He has Gideon broadcast a heightened modern-speak signal through the intercom at S.T.A.R. Labs, temporarily disorienting the villains and allowing Team Flash to fight back.
However, because the intercom system at S.T.A.R. Labs has been destroyed, Barry is forced to lead the Godspeeds on a merry chase around Central City. However, when an empowered Barry finds himself at the mercy of the Godspeeds, another squad of Godspeed copies emerges and fights the villains. After a high-speed battle, all of the Godspeeds vanish, leaving a perplexed Barry wondering what he had just experienced.
Back at S.T.A.R. Labs, Esperanza recovers from her operation, Frost and Chillblaine almost succumb to their obvious love tension before he departs, and Barry discusses why there are conflicting Godspeeds with the rest of Team Flash.
As a sad Barry learns that Iris's latest set of pregnancy tests are negative, Joe and Kristen Kramer resume their quest for Adam, Kramer's surrogate brother. The latter betrayed her and her unit during her previous military duty. Joe pursues Adam to a secluded area outside of Central City after assuring Kramer that they will do things the right way.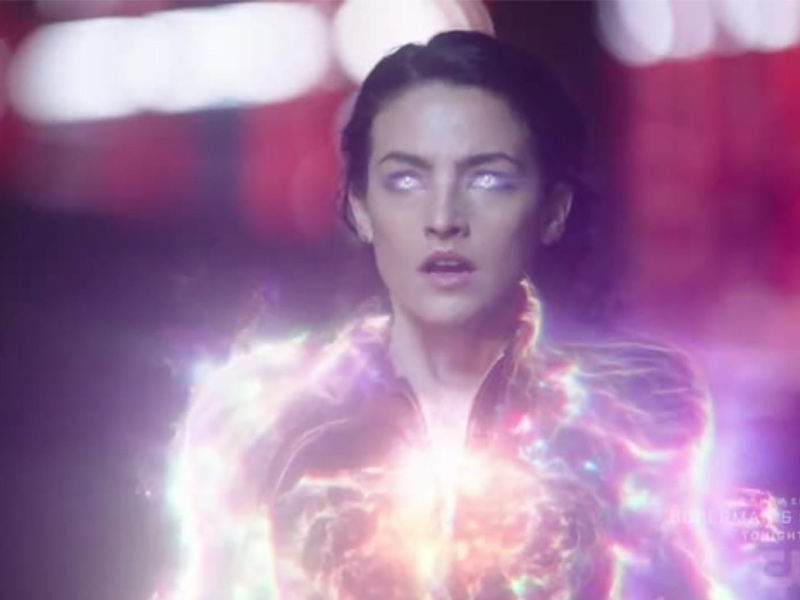 While the two pursue this clue, Kramer learns that their automobile has been fitted with a bomb just minutes before it bursts into flames, leaving the episode on an explosive cliffhanger.
Ending Explained, Joe's Fate?
The Flash season 7 episode 15 ended in a cliffhanger, casting doubt on Joe West's future on the show. Is this the character's demise?
The Flash season 7 has seen several character exits, with the episode 15 finale, "Enemy at the Gates," ending on a cliffhanger that hints at Joe West's death and Jesse L. Martin's possible departure Arrowverse program. The cliffhanger at the end of The Flash episode left Joe West in a dangerous predicament as he resumed his inquiry into Kristen Kramer's strange metahuman companion Adam Creyke, one that may have ended in his premature death.
Kristen Kramer is now the captain of the Central City Police Department. Still, she has yet to solve the case of Operation Griffin, in which her military unit was slain in a metahuman attack. While Joe thought Kramer was the one who led her battalion into an ambush, it was really Creyke who did so, killing everyone in the process. Kramer felt betrayed by this, and just as she and Joe were getting close to locating Creyke and confronting him, scoping out a boat he owned outside of town, their car was blown up before they could approach him. It was a dramatic cliffhanger that put Joe's future on The Flash in doubt.
Fans won't have to worry whether Joe truly died because the storyline description for The Flash, season 7, episode 16, stated that both he and Kramer were still alive. While they would be pursued by Creyke, the narrative states that they got out of the automobile before it detonated. The scenario in episode 15 itself indicates as much. The closing image shows a blazing automobile with both doors open, implying the pair's survival. It's unknown how much time Joe and Kramer had to leap out and roll away from the truck, but although they'll likely be a little bruised, Joe managed to overcome the odds again.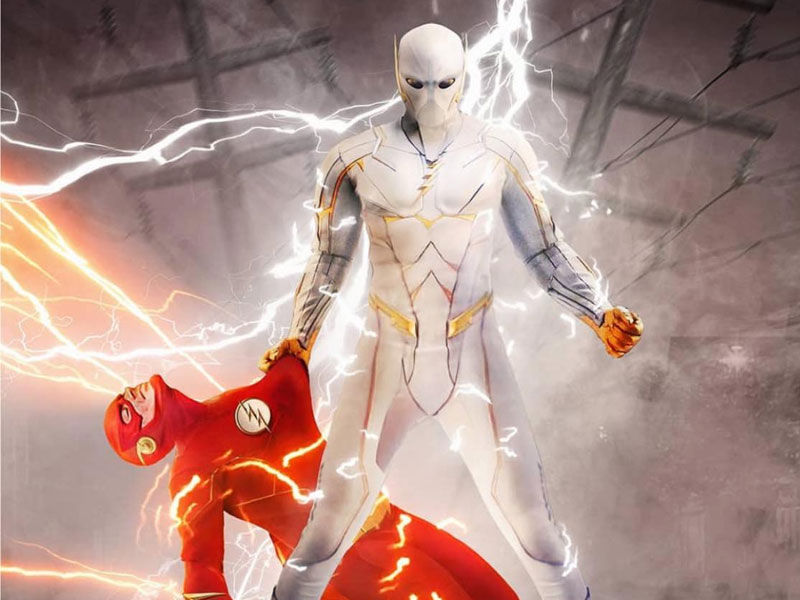 Of course, it would have been weird and frightening if Joe died immediately away, especially because none of his family members are aware that he is working alongside Kramer. However, that isn't to say the cliffhanger isn't hinting at Joe's fate in The Flash season 7. At the absolute least, the series might be preparing the character's departure after the season (with a departure that does not entail death preferable). Joe resigned as captain of the Central City Police Department. Until he gets his job back or works out what to do next, assisting in the investigation of Kramer's case may be his final trip in the field.
Harrison Wells, Cisco Ramon, Kamilla, and Ralph Dibny have already left The Flash season 7. This is not to argue that Joe should depart after the season; rather, there is a chance he will. Furthermore, season 7 marked the conclusion of the original contracts for the main actors. While Grant Gustin is allegedly returning for season 8, there has been no word on the status of the remaining cast members on the Arrowverse series. Thus, it's unknown if Joe will die, merely retire, or leave Central City entirely. Still, The Flash is thankfully keeping him around despite the terrible cliffhanger.