The action-packed battle sequences and colorful romances sometimes overlook the importance of humor in anime narrative. Even though the program concentrates on a serious subject matter, virtually every anime contains a few comedic moments. In terms of style and plot, comedy anime is diverse. Some are parodies of overdone anime tropes, while others combine humor with action. Each program adds something unique to the table, and no two comedy anime are identical. These entertaining comedies are easy to fall in love with after just a few episodes.
Here are a few Comedy anime that are sure to give you a good laugh
Ghost Stories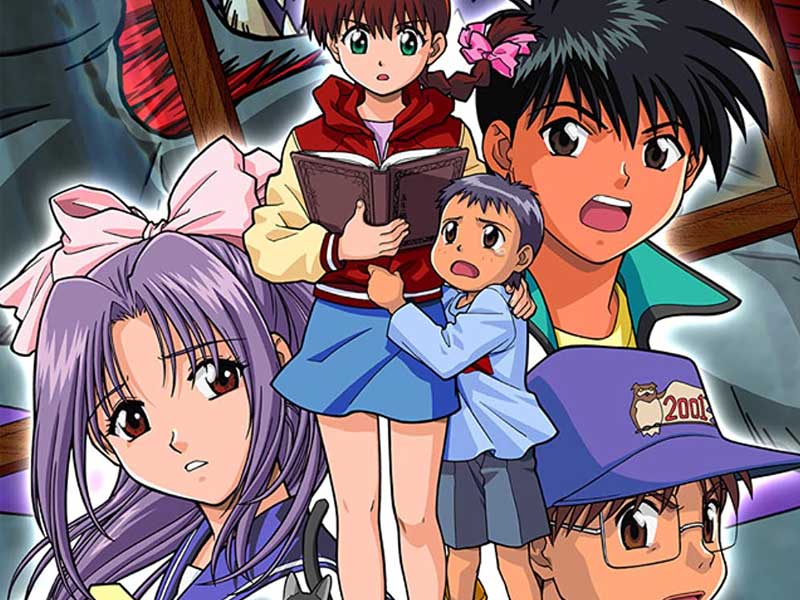 In the realm of comedy anime, Ghost Stories is a cliché but very weird show. The original Japanese series depicts a group of children attempting to safeguard their village from a horde of evil spirits. The English dub, on the other hand, alters the legal landscape. The dubbing team had few constraints and took advantage of them, entirely altering the speech and narrative to their satisfaction and turning it into a lighthearted comedy rather than a serious ghost hunting show. 
The dubbed dialogue is just funny with dark humor, pop culture allusions, and great inside jokes. Ghost Stories is a wickedly entertaining Comedy anime for anybody searching for something different.
Gintama
Gin Tama is a fantastic light-hearted animation that blends fourth-wall-breaking humor and drama. It's a weird combination of comedy, samurai combat, and science fiction. During Japan's Edo era, aliens conquer the globe, and the planet is ruled by extraterrestrials. Gintoki Sakata, a skilled samurai who takes up a career as a freelancer after the battle against the aliens fails, is not a fan of their new extraterrestrial masters. Gintoki's exploits with his pals as he attempts to make ends meet under a new global order are chronicled in this Comedy anime.
Level E
Level-E is broken down into four storylines; it begins as a typical athletic slice-of-life shonen/seinen, but that genre train derails when a gorgeous extraterrestrial prince invades the protagonist's one-bedroom flat. This spoiled intergalactic prince pretends to have amnesia and moves in with the protagonist. The two of them daily indulge in amusing antiques. The idiot prince's shenanigans on Earth are followed in the second, third, and fourth arcs, culminating in one of the most gratifying comic endings ever seen. If you like the Men in Black series, you should watch it because it will give you a good laugh.
Also Read, Iron Man in Japan: The Realm of Anime
Sakamoto Desu Ga (I Am Sakamoto)
Nami Sano wrote and drew the Japanese manga series "I'm Sakamoto." Studio Deen's comedy anime television adaption aired between April 8 and July 5, 2016. The plot revolves around Sakamoto, an extraordinarily cool and well-liked boy genius who is well-liked by both students and professors at his high school. Regardless of the unusual scenarios he finds himself in, which usually consist of pranks perpetrated by the school's envious male population, Sakamoto always manages to emerge flawlessly and, as a result, appears cooler.
Sakamoto's antics often lead to laughter and admiration from his colleagues.
Grand Blue
Grand Blue is a typical fish out of water story about a timid college student who travels to a seaside city to attend college and joins a local diving club that is more interested in partying than diving. It's a sweet coming-of-age narrative with plenty of wisecracking and beach party shenanigans. The entire series is a blast and manages to stay hilarious from start to finish.
The Devil is a Part-timer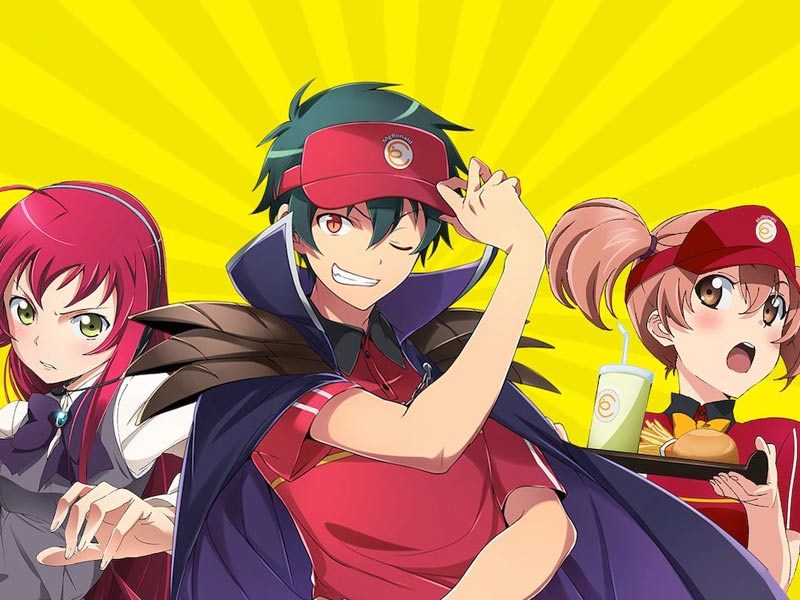 After a narrow escape from enemy forces, the demon king and one of his subordinates end up in the human realm. Both attempt and fail to use their abilities in the human realm, resulting in arrest. They quickly discover that earning money is the only way to achieve authority on this planet. As a result, the demon king chooses to do so while working at McRowald's, a fast-food restaurant.
The most fascinating aspect of this comedy anime is how regular but charming individuals become the devil himself and the holy huntress. She crosses over to slay him and other mythological characters. The story then follows Satan and his minions as they attempt to acclimate to humdrum 'human existence.'
Crayon Shin-Chan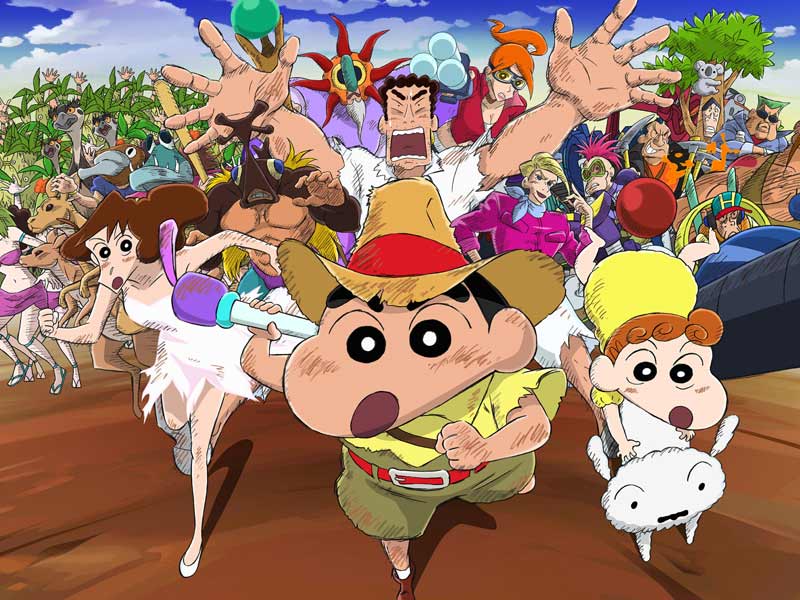 Crayon Shin-chan is one of the most popular and longest-running anime series ever, with over 1,000 episodes and dubbed versions in dozens of countries outside Japan. Shin-chan, a boisterous kindergarten with a habit of making a commotion and asking adults inappropriate questions, focuses on the series. Shin Chan's humor is childish, but it is part of his attraction. The funny, odd jokes combine beautifully with the adventurous wonder of childhood. This Comedy anime is ideal for those who want a quick chuckle without a lot of background.
Great Teacher Onizuka
Great Teacher Onizuka (often referred to as GTO) is a comedy anime that pushes limits and subverts expectations with over-the-top humor, making it one of the funniest peeks into the education system ever devised. This comedy anime features Eikichi Onizuka, an ex-member of a motorcycle gang whose aim is to be the best school teacher in history.
Onizuka, who is clumsy and a full-on pervert, obtains a position at a prestigious private school. He encounters a variety of problems ranging from out-of-control pupils to devious professors. The show's star is the cheerful Onizuka, who simultaneously causes and fixes one disaster after another while teaching vital life lessons.
FLCL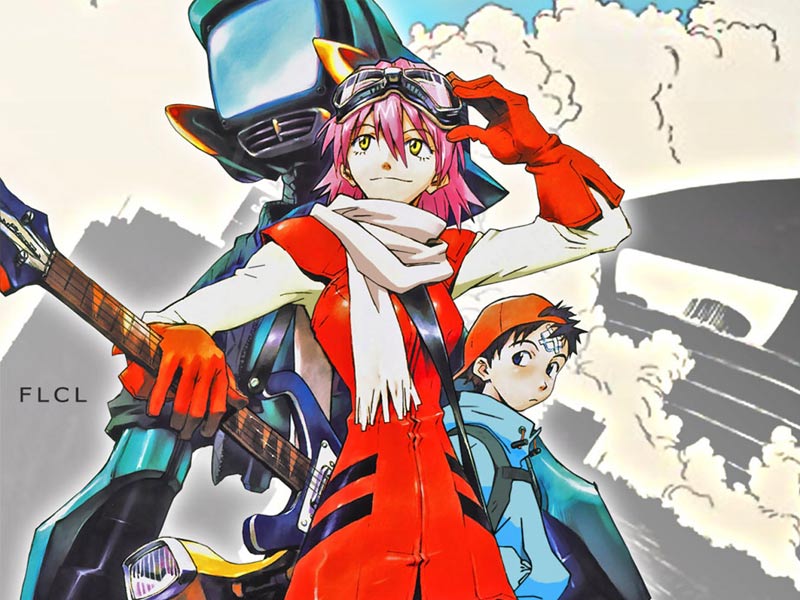 FLCL is an oddball comedy anime that fans may watch over and over again. It is one of the most ridiculous comedy anime ever created. After a crazy alien girl comes and robots start popping out of his head, a little kid and his exploits in his small village ensue. Although the original series only consists of six episodes, the animators and authors cram a lot into these quick-paced vignettes. FLCL is a wayward cannon, hardly following a clear storyline but operating as a cohesive comic sitcom.
It's equal parts anime satire and surreal craziness. Because the gags are so fast, viewers may need to watch it again to grasp every nugget of humor. The graphics are stunning.