Cheer Season 2 is finally here! It came as no surprise that Netflix's Cheer was a smash hit. Using the Last Chance U directorial drive has its advantages, but the way season one documented the blood, sweat, and tears was inspiring, wholesome, and thrilling. Monica Aldama received special recognition, and rightfully so. She exemplifies the true labor of love that is sorely lacking in today's media narratives.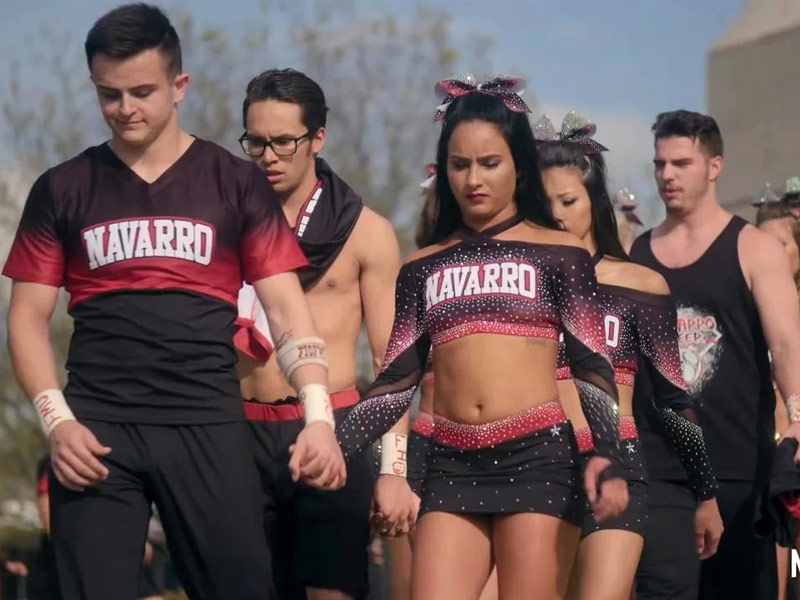 She emphasizes the idea that there are no shortcuts in athletics and that you cannot cheat. While some have argued that she goes too far in her treatment of young athletes, the answer is found in the number of championships she has won. Season 2 maintains those sentiments.
CHEER SEASON 2- REVIEW
Cheer on Netflix realizes that this season will be very different. When we all witnessed the Navarro College Bulldogs of Corsicana, Texas, they had just won the 2019 Cheerleading Nationals (their 14th title), and everything else was going well. But a lot has changed since the show's premiere in January 2020, both in the cheerleading world and in the wider world.
We've been through two (almost three) years of a pandemic, and the team is still dealing with the fallout from both shutdowns (Daytona was canceled just weeks before the race), as well as dealing with the sex crime charges filed against fan-favorite Jerry Harris.
Cheer Season 2 is an addictive triumph, much like the first season. It broadens the plot by introducing a rival cheer team worth (grudgingly) rooting for as well as a new cast of characters to root for. But the most impressive aspect of Cheer Season 2 is its candid examination of Season 1's fallout.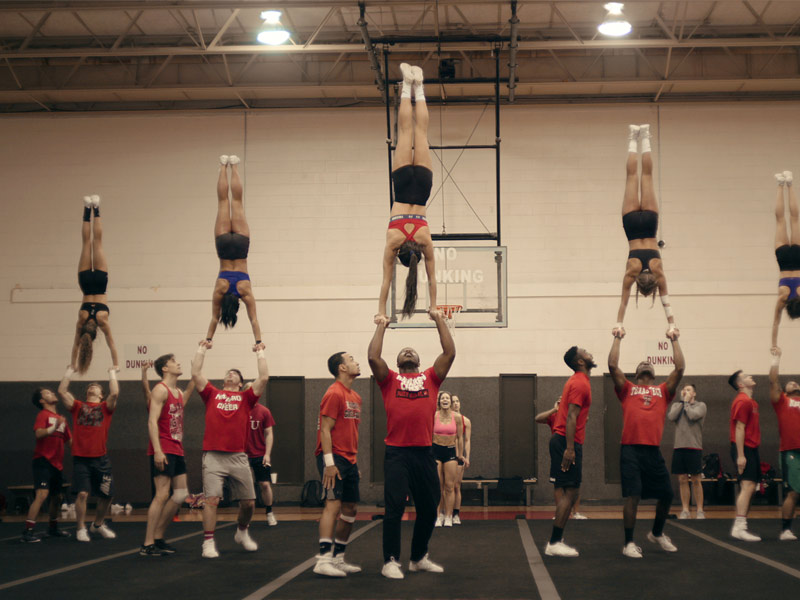 Documentaries capture the good, bad, and ugly. We see how Cheer's success gave people like Lexi Brumback second chances, sparked schisms within Navarro's own close-knit community, and revealed a devastating evil lurking beneath the picture-perfect image of cheer. Cheer Season 2 is The Empire Strikes Back of sports documentaries.
Cheer Season 2 begins with the aftermath of the show's success, demonstrating how the team's brightest stars (including their coach) were immediately in high demand, causing disruptions to their practices. Coach Monica claims that they can get everything done, but based on the snide side-eyes and outright complaints we hear from cheerleaders who weren't Cheer Season 1's stars, it's clear that the show's success hasn't been good for everyone at Navarro.
Season 2 of Netflix's Cheer, on the other hand, comes with an unanticipated dark cloud. In the midst of his fame and success, Navarro is not only demolished by the coronavirus pandemic (as in Last Chance U: Basketball), but there is also a horrific criminal scandal involving Jerry Harris that emerges from within the team. As a viewer, it is difficult to digest the information presented by this aspect of the series.
However, the production team chose not to skirt the issue; season 2 brings criticism, brings the subject to the team, and refuses to let anyone hide. To be sure, they are right. To face the truth, you must face it squarely in the face.
This all adds a new flavour to Cheer and gives you amazing chills. The story of Cheer, season 2 has evolved from one of athletic spirit and beautiful personalities to a sandstorm of fame and system-based corruption. It's a heady mix of euphoric and perplexing emotions that viewers will struggle to digest and accept.
When Cheer triumphs over the elephant in the room, the energy associated with winning Nationals returns. There is, however, a greater emphasis on the shift in landscape. Monica has had a life of social media celebrity, even appearing on a TV dance reality show. This is a new chapter in the life of the coach. The Trinity Valley Community College cheerleading squad is hungry as they want to strike when Navarro lives the life that comes with the fame of Netflix.
They make a point of it early on; they're not interested in Netflix fame, and TVCC Head Coach Vontae Johnson doesn't seem to care what the cameras mean. Season 2 pits the giant against the hungry dog in a multi-event spectacle.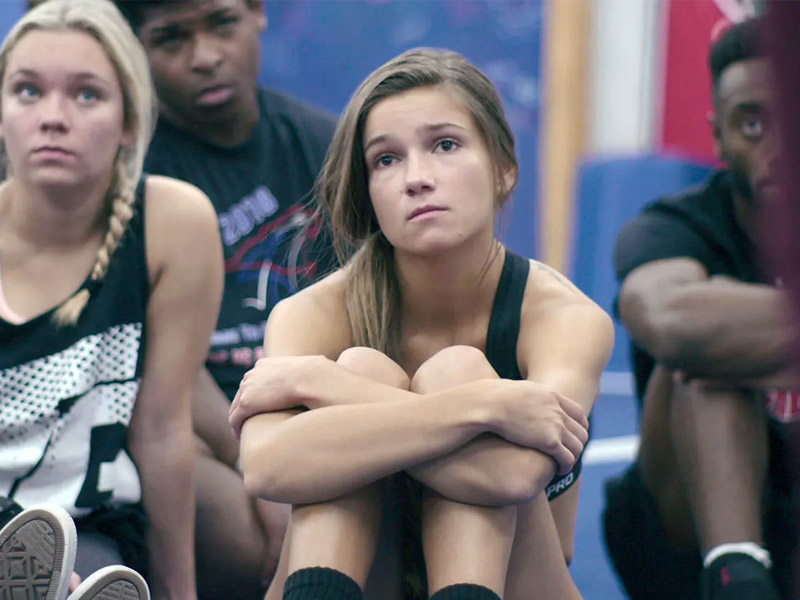 However, that grey cloud is difficult to ignore, undermining the joy of season 1. With each dramatic moment, each setback, we are reminded that Navarro has been shaken to his core by an apparently unforeseeable event. Season 2 portrays that documenting the rawness that follows such heinous and ugly crimes is an almost impossible case study. Cheer's creators, on the other hand, appear to be able to weather any storm, with experience from their sibling series coming into play. Cheer is yet another must-see and award-winning experience, thanks to its beautifully documented new, confusing landscape.