Shiddat, a movie with a different, romantic, raw, mad, and intense love story, got released on October 1st and is making people go crazy about it. After so many successful and superhit movies like Cocktail, Hindi Medium, Stree, and Lukka Chuppi, the renowned filmmaker Dinesh Vijan is now back with another super amazing and interesting love story, Shiddat.
Directed by Kunal Deshmukh and produced by Bhushan Kumar and Dinesh Vijan, Shiddat is now gaining a huge fan following. The movie has a unique story of passionate love and is a perfect watch if you are craving something romantic yet passionate, and intense, to watch.
CAST OF SHIDDAT
The amazing cast of this amazing movie Shiddat involves, Sunny Kaushal as Joginder Dhillon aka Jaggi, Radhika Madan as Kartika, Mohit Raina as Gautam, Diana Penty as Ira Vidharti Bandi as Sheena, Gaurav Amlani as Pinki, Chirag Malhotra as Bilal, Babraqk Akbari as Tarekh, Atul Kumar as Rajesh, father of Kartika, Nazneen Madan as Kartika's mother, Rajendra Shistkat as Coach Damie, Diljohn as Kersie Marfatia and Floriane Andersen as Natalie.
PLOT OF SHIDDAT
The film begins with the function of the marriage of Gautam, who is an Indian Foreign Services Officer and Ira, who is a spirited social worker. At the reception, Gautam delivers a speech that leaves Jaggi impressed. Jaggi then creates a ruckus following this and gets caught along with his friends for crashing the party.
After some time Jaggi is seen crossing the border to reach London that too illegally. But again gets caught because of his traveling buddy Bilal and was taken back to the Embassy where Gautam works. Jaggi recognizes Gautam and explains that he got inspired by his speech and that he has to reach London before Monday for his love. And from here movie moves back into the flashback of three months ago.
In All India Sports Meet, Jaggi was taking part in a hockey match for his state Punjab. Then he and his group of friends visit the swimming pool where girls were having their training. It was there when he saw Kartika coming out of the pool and asked his friend to click such a picture of his that she comes in the background of that picture. They started arguing that he should not post this picture on social media. To get her revenge, Kartika then goes to the men's changing room to make videos and take photos of him, where Jaggi happily poses naked for her.
The Jaggi started following her and tries to talk to her too. Also, he helps her with her practice on her insistence. Then one day, when Jaggi was giving Kartika some advice to improve her timings, she pushes him into the pool. He struggles into the pool, but Kartika ignores him, thinking that he must be acting. But when he faints, she gets into the pool and saves him feeling guilty thereafter. After this, they both started going out and spending some time with each other, teaching each other their sport.
Jaggi teaches hockey to Kartika and Kartika teaches swimming to Jaggi. Kartika's father calls her friend as she wasn't answering his calls and tells her they are coming to see her competition. When Kartika wins the competition, Jaggi comes to congratulate her and there her parents invite him to her wedding. After hearing this, he tries to talk to Kartika about it but she tells that it was fixed with her consent before coming here and that she is sorry. Jaggi then freaks out and leaves.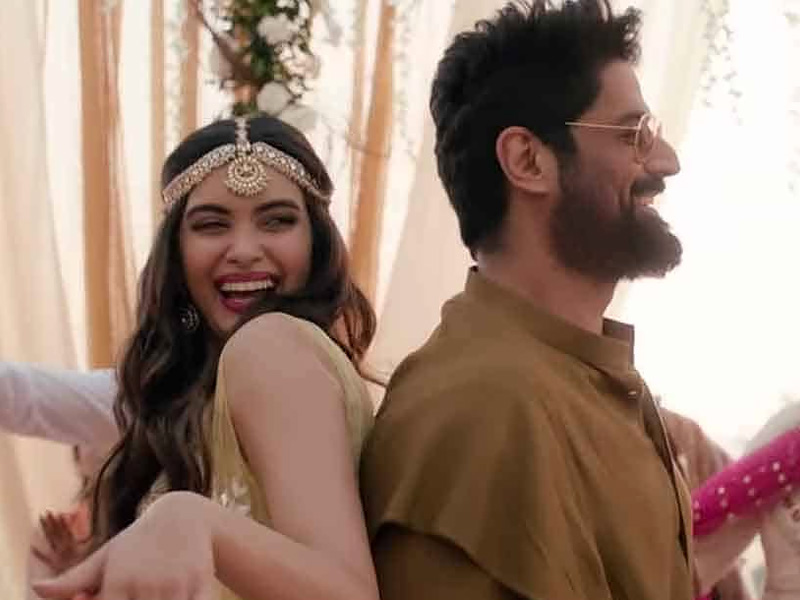 Then at the party at night, he confessed her love for her and tries to convince her to call off the wedding. And to keep him quiet, Kartika asks him, if his feelings are true, then he must come to London after three months, and if he actually does so, she will immediately call off her wedding. He tries to apply for a visa in the U.K. but failed to get one and hence he was trying to get to London illegally.
After listening to the story of Jaggi, Gautam says that his philosophy was just a speech for the reception. And then Gautam brings his after-wedding story and tells that Ira had an argument with clients and that she does it all the time, says Gautam to Ira. Then, on the way to their home, they found a boy selling something and asking them to buy it. As Ira is a social worker, her heart got melted, and she started feeling pity for that boy and brings food for him.
Then Gautam exposes to the government that this boy is a refugee and is staying illegally. Ira, when realized that it was Gautam who informed the government fights with him and leaves him saying that she needs some space.
After listening to the story of Gautam, Jaggi has to be deported to India. But he refuses to go to India and begs Gautam to help him reach London. But Gautam refuses and then Jaggi tries to escape but again gets caught after suffering injuries while saving his fellow Bilal. Because of some problems with documentation, Jaggi misses the flight. Now Gautam has to keep Jaggi with him for two days till the next flight.
On the way home, Jaggi sees the other side of the English Channel and asks Gautam what's on the other side to which Gautam says, Dover. Then, for the first time in three months, he calls Kartika to ask her dress size and Kartika got shocked to hear the voice of Jaggi. Also, he says that he will try to reach there before Monday. She doesn't believe him and thinks that he is joking.
Now, Jaggi persuades Gautam to talk to Ira and then he calls him to meet and she also tells him she also needs to meet and talk. At the restaurant, Ira asks for the divorce and tells Gautam to sign the papers.
The very next day Ira comes to Gautam saying that she called her that morning but he didn't. Then Gautam realized that Jaggi is missing from the home. Jaggi also leaves a letter that says he is leaving for London through the channel and that by swimming. Here Gautam and Ira try to find him out, but they fail. Also, Kartika is concerned for him as he called him from a PCO to her and said that he is coming for her if he can swim for that long.
Jaggi swims for so long as he could go for taking some rest but then he got exhausted and in the middle of the sea he faints. He is saved by helpers and Gautam informs Kartika that Jaggi is safe and has tried to cross the English channel. And Gautam asks a question that will actually call off the wedding if he will reach there and then she confesses her love to Jaggi and said come fast to take her and then they will get married.
Then Gautam illegally helps Jaggi to get to London and then Ira asks him why he is risking his career for Jaggi. He replied Jaggi crossed 6000 kilometers across the world just to meet this girl, but Gautam could not walk 40 feet to stop Ira. At last, when Jaggi and Gautam are about to board the plane, Bilal asked the government to reveal all the secrets in return for a house, job, and citizenship.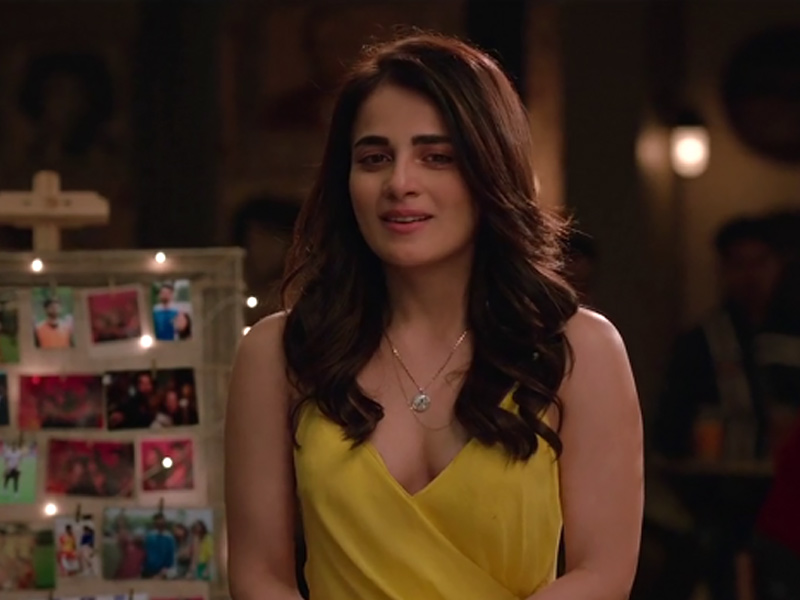 Then he reveals the identity of Jaggi and the police find him everywhere at the airport. Seeing the police, he hides at the bottom of the plane and was advised by his friend that it would freeze and he must faint and he will need to wake up before landing. Jaggi fell asleep in between and faints because of cold but when the landing gears of the plane go down, he could not wake up and fall down to his death.
In the end, police find the body of Jaggi and a dress that he has purchased for Kartika. Police hand over that dress to Gautam and Gautam to Kartika. While giving her the dress, Jaggi reveals the incident to Kartika, and she broke down from the news she heard. However, this story was being told by Gautam to his friends as they were reminiscing the words of Jaggi that "Sabki Apni Apni Kahani Hai Apna Apna Pyar hai bas Ek common factor hai Shiddat".