Over the last decade, the OTT platform, Netflix has established itself as one of the most prominent names in the content creation industry. Netflix has done this by the production and releasing a seemingly endless stream of high-profile, critically-acclaimed films from some of cinema's biggest names, including Alfonso Cuarón, Jane Campion,  Martin Scorsese, Zack Snyder, and many more. Now the Royal Treatment hits the road…
Of course, Netflix has also become well known for the production and release of dozens of smaller-scale, shamelessly schmaltzy projects that freely involve in every ridiculous trope the romantic comedy genre has to offer. As it stands, those films typically feature talented actors on the rise who are not usually given a starring role. With dozens of such amazing and interesting films already available on the platform, you can bet 2022 will bring a new batch of fizzy romantic comedies cut from the same cloth.
Valentine's Day is still a few weeks away, but Netflix is all set and hence has released its one of the movies that were in store for the Valentine's of 2022, and that movie is The Royal Treatment, a new romantic comedy that could be the season's sleeper hit. The Royal Treatment, starring Mena Massoud and Laura Marano, follows hair salon owner Isabella (Marano) as she gets the chance of a lifetime when a mix-up causes an unexpected domino effect. It all starts when Isabella is summoned to cut Prince Thomas' (Massoud's) hair during his visit to New York City after his royal aide dials the incorrect salon number.
CAST OF THE ROYAL TREATMENT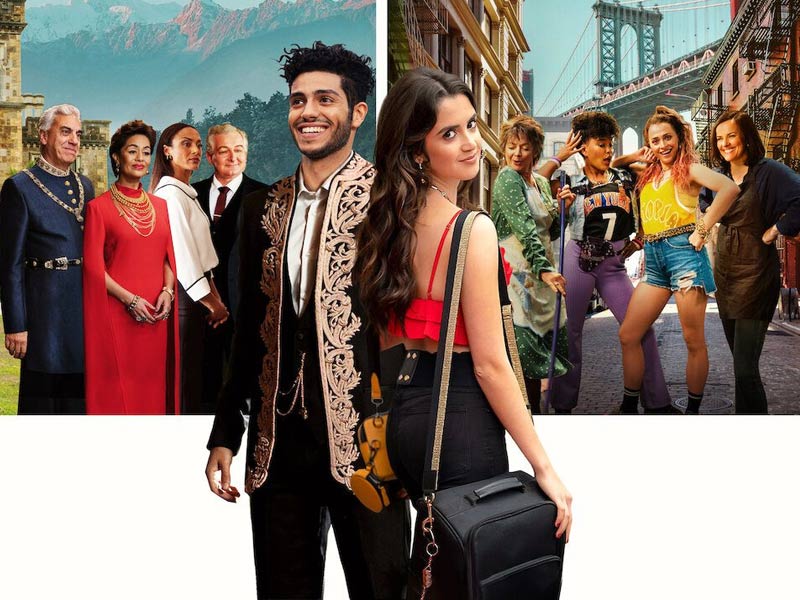 As previously stated, offerings such as "The Royal Treatment" typically feature up-and-coming artists who are getting their first taste of fame. That isn't entirely true for "The Royal Treatment," which features a pair of fairly credible young stars in Laura Marano and Mena Massoud. If you recognize Marano's name, it's because she's made a name for herself in film and television for nearly two decades.
She has appeared in television shows such as "Without a Trace," "Dexter," and "Heroes," as well as films such as "Superbad" and "Lady Bird." She is perhaps best known for her acting and as the star of "Austin & Ally," the hit show of Disney Channel in which she portrayed Ally for five seasons.
Mena Massoud, meanwhile, will be familiar to viewers from his role as the titular character in Disney's live-action "Aladdin" adaptation, which he co-starred in with Will Smith. If not, you might recognize him from Season 1 of John Krasinski's "Jack Ryan" series, or from his work in Hulu's tragically underappreciated 2019 crime series "Reprisal."
Chelsie Preston Crayford, Jen Van Epps, Amanda Billing, Jacque Drew, Cameron Rhodes, and a long list of other supporting actors appear in "The Royal Treatment."
WHAT IS THERE IN THE ROYAL TREATMENT?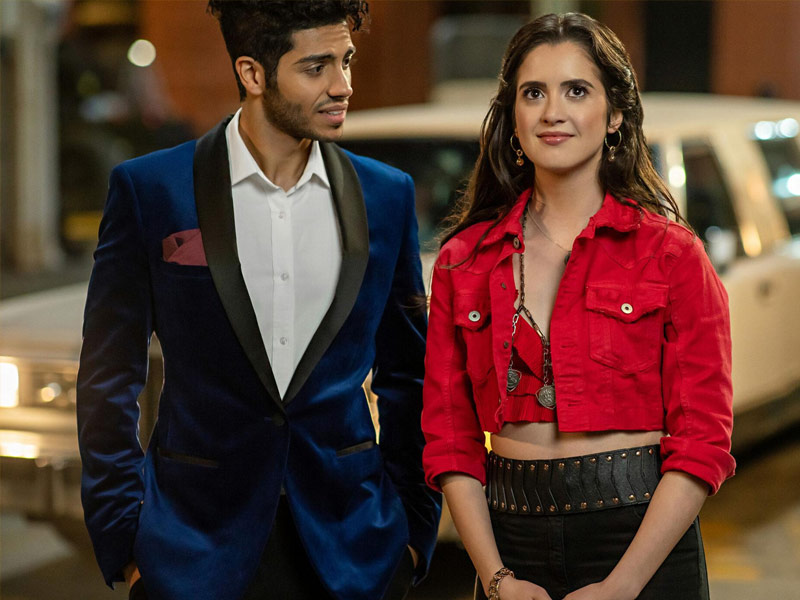 If you're wondering what the cast will be up to in "The Royal Treatment," Marano and Massoud's characters will spend the majority of the story falling in love with each other. Their courtship will be fraught with difficulties, as is customary in the rom-com genre. And in this case, the obstacles are quite significant, as Marano's Isabella is an outspoken entrepreneur who owns her own hair salon, and Massoud's Prince Thomas is, as his name suggests, a Prince who is about to make a princess out of a woman named Lauren.
Thomas, of course, has no romantic feelings for his future bride. And when Isabella and coworkers of her are hired to do the make-up and hair for the royal wedding which is about to held (for some inexplicable reason), sparks fly between the "hot" Prince and the hairdresser. In terms of what comes after, "The Royal Treatment" is unlikely to reinvent the tried-and-true "star-crossed lovers" rom-com formula.
That's fine, because the routine has served the genre admirably over the years. With the likes of Laura Marano and Mena Massoud bringing this love story to life, viewers may just find some romantic magic in "The Royal Treatment."
THE ROYAL TREATMENT- A REVIEW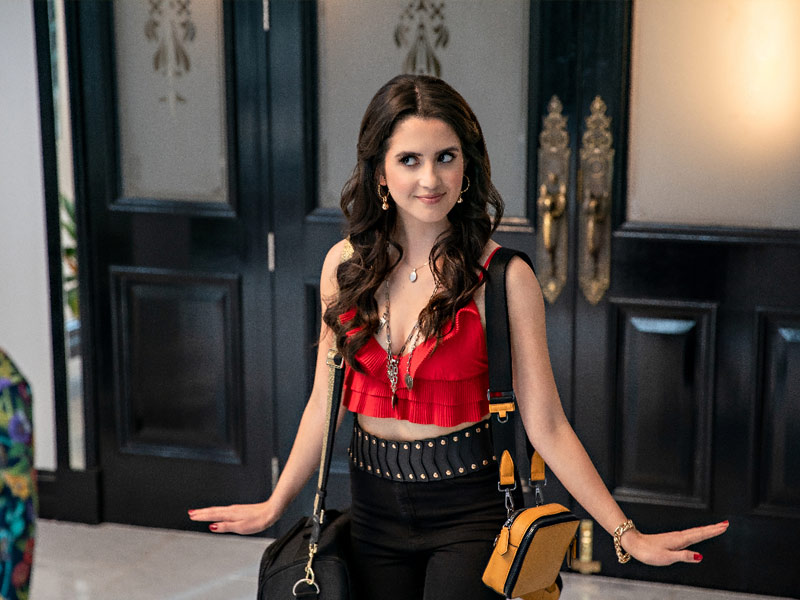 If you enjoy overtly sentimental fare, "The Royal Treatment" will more than perfect option for you as it will satisfy your schmaltzy rom-com craving. Even if you are not, there are a couple of compelling and valid reasons to keep the movie.
The Royal Treatment on your radar. Besides its the talented cast (more on them later), the film has a strong pedigree and all thanks to its screenwriter, Holly Hester, who has worked effortlessly on acclaimed TV comedies such as "Sabrina The Teenage Witch," "The Drew Carey Show," and "American Dad." Rick Jacobson, a veteran of small-screen hits such as "Ash vs Evil Dead," "Spartacus," and "Xena: Warrior Princess,"  and is also directing it.
So, go and give The Royal Treatment a watch and share your opinions with us.