Idris Elba has never been given a good role in a film. Elba, who is imposing, magnetic, and frighteningly bright, has been most memorable on television, his passionate, contemplative manner feeding on the intimacy & character-building patience of serial storytelling.
Throughout five seasons on the BBC program "Luther" (2010-19), he portrayed the titular London detective as a disturbed, ethically confused genius with a dislike of rules and an unending crush on a slinky psychopath (brilliantly played by Ruth Wilson).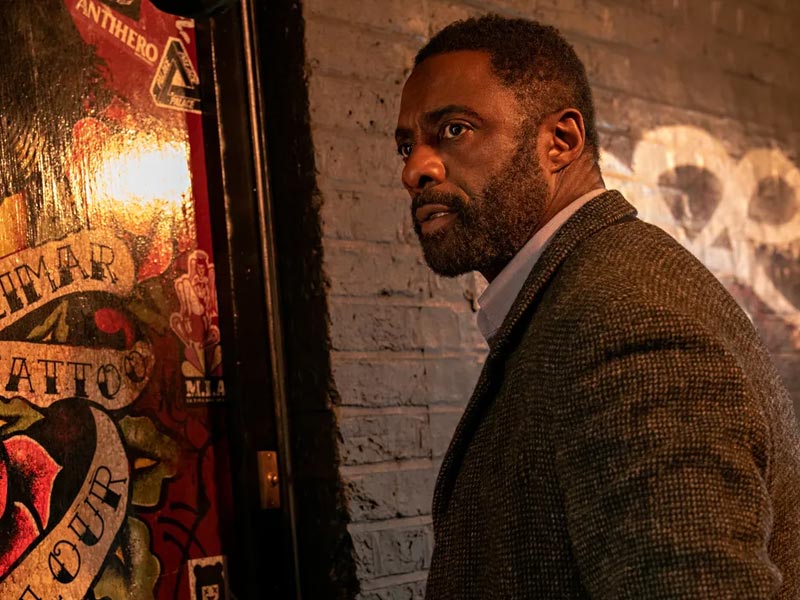 Luther lumbered dejectedly from one gory murder scene to the next, losing loved ones and apprehending a series of more impossible foes. The character was a captivating constant throughout; the show's challenge was constantly finding enemies worthy of him.
And it's at this point that "Luther: The Falling Sun" (directed by Jamie Payne and written by the show's originator and only writer, Neil Cross) trips, falls, and never recovers. The bizarre casting of a grinning Andy Serkis as the deadly David Robey, a cyber-sicko with unlimited riches and unfathomable mental difficulties, gets more laughs than scares.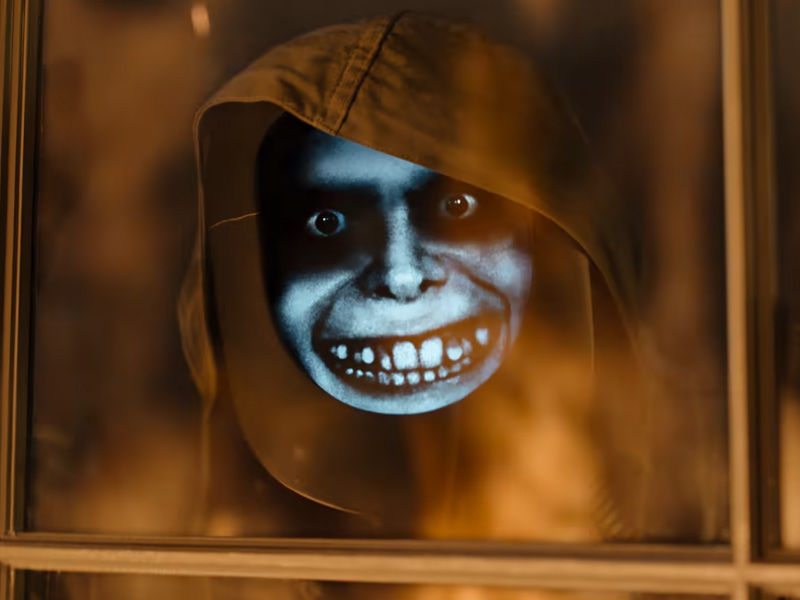 Robey, dressed in a velvet jacket and turtleneck at one point, his hair tortured into the shape of a dead stoat, is a less crazed sadist and more disco king. The sequence on a train station when the little demon — hopping and hooded like the killer in "Don't Look Now" (1973) — confronts the towering Luther is ridiculous.
Apart from the body-mass disparity, Luther and Robey are also hampered by a narrative that is so jumbled and vague that very nothing makes sense. This feature-length resurrection (streaming on Netflix) picks off roughly where season five left off, with Luther headed to jail for his continuous vigilantism. It locks him up and gets him out with bewildering, head-spinning ease.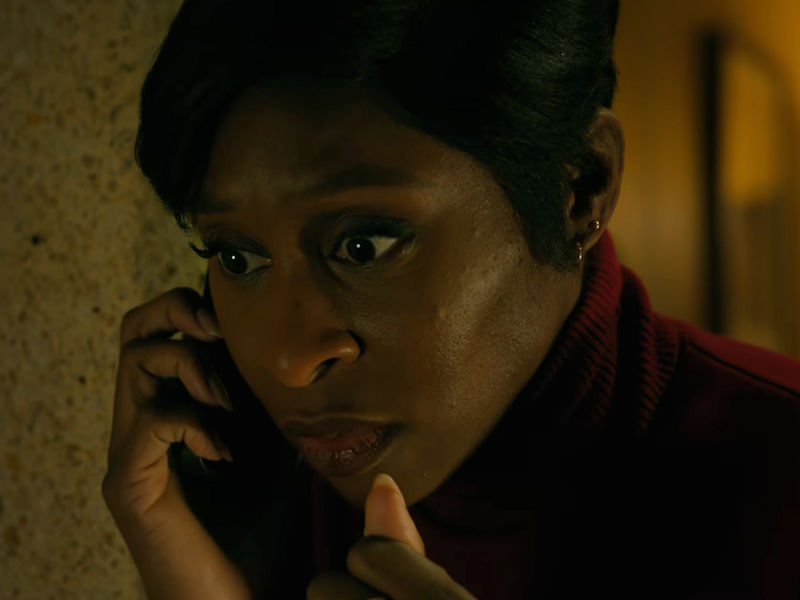 Robey is busy hacking cameras and smart gadgets, capturing embarrassing secrets, and blackmailing their owners, aided by a hidden band of followers.
Robey produces grandiose murder scenes, live-action tableaus that unfold with pulpy magnificence, for people who would sooner die than be revealed. These gruesome interludes, filmed by Larry Smith's glowering camera, offer weirdly evocative respites from the plot's general mayhem in a film that starts at a fever pitch and seldom relents.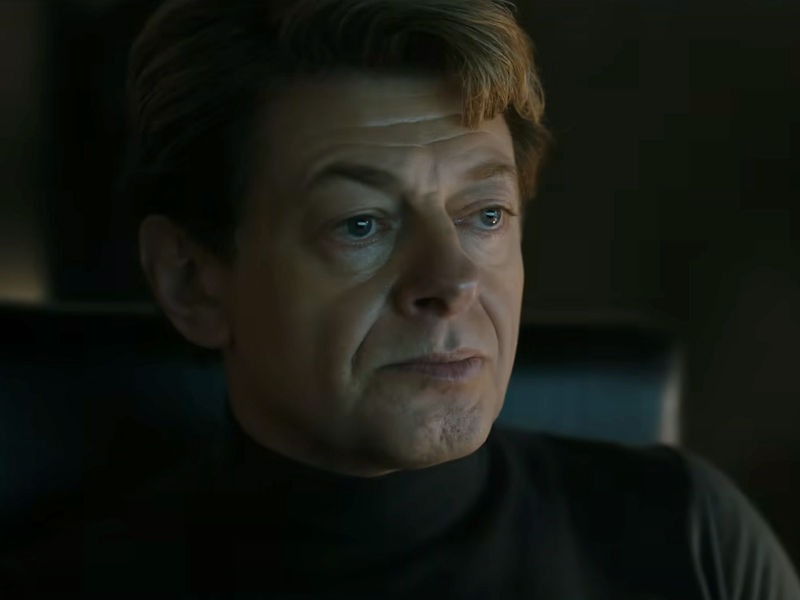 "Luther: The Fallen Sun" rushes through in a flurry of serial-killer clichés, with the little conversation to explain the characters or support their motivations: an underground lair, a torture room, a masked lunatic.
Anonymous losers are hooked to computer screens, but the film is so rambling and disjointed that it's unclear what they're seeing or how Robey's sleazy plans are carried out. It's as if Netflix attempted to cram the rest of the season of television into a little over two hours.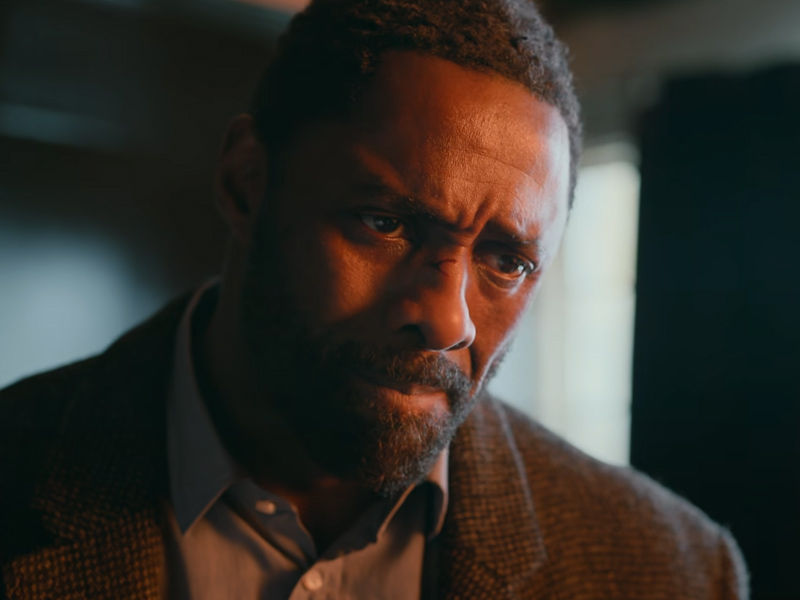 The end effect may be more dramatic, but it's immeasurably cruder, with characters so underdeveloped that their demise is met with a shrug. Short appearances by the excellent Dermot Crowley, who returns as Luther's melancholy superintendent, as well as Cynthia Erivo as Luther's fed-up supervisor, have a calming impact.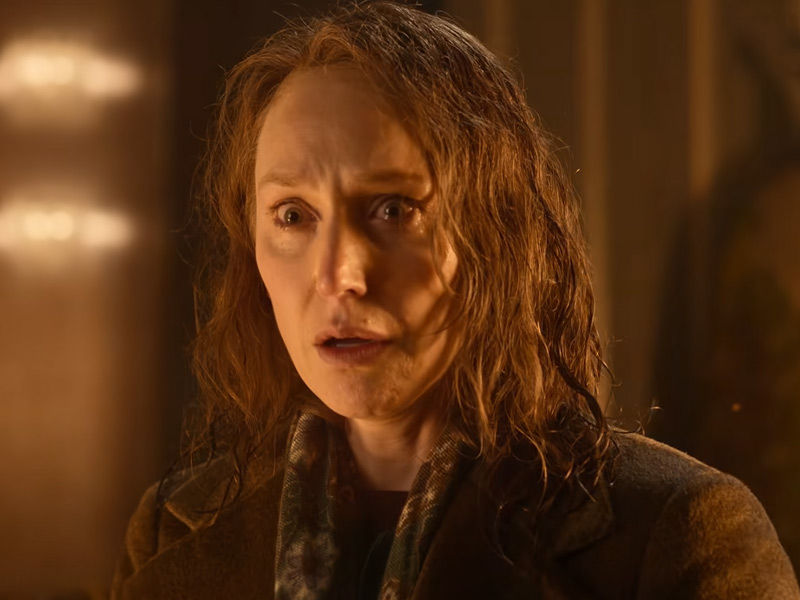 Yet it's Elba himself, hunched miserably beneath his cloak on a rain-soaked Piccadilly Circus, who brings back memories. Call me a softie when it comes to anguished heroes and heartfelt tailoring.