A film with its heart in the right place – or so it looks at first blush – should unquestionably be applauded. Mrs. Chatterjee Vs Norway, directed by Ashima Chibber, isn't one of them. Practically everything else in the overdone and grueling picture, including Rani Mukerji's major performance, is out of control.
The mushy melodrama revolves around a mother's anguish over being separated from her children in a foreign land. The film tries everything it can to portray the foster care system as malevolent and corrupt. The boldly wide strokes do scant credit to the narrative of a distressed lady pushed to the wall and forced to battle for her children's return.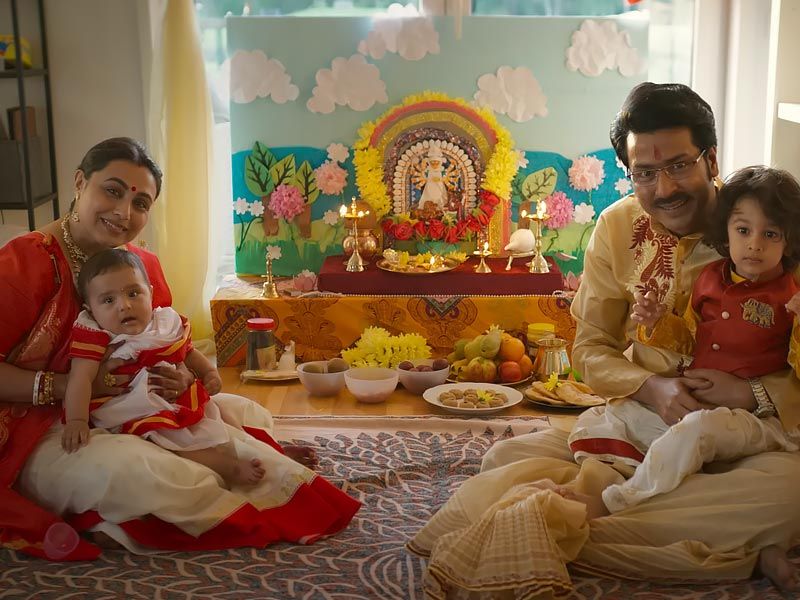 Mrs. Chatterjee vs. Norway is a genuine story. One can completely understand what the unhappy mother must have gone through as she battled a ruthless system set on torturing her into submission. However, the picture never rings true because it is just too blatant and unsubtle.
Debika Chatterjee (Rani Mukerji) faces the repercussions of doing what most Indian moms do with their children, a two-year-old boy and a five-month-old daughter. She doesn't see why feeding a child with her hand would be interpreted as force-feeding and used as an excuse to accuse her of being unsuitable to be a mother.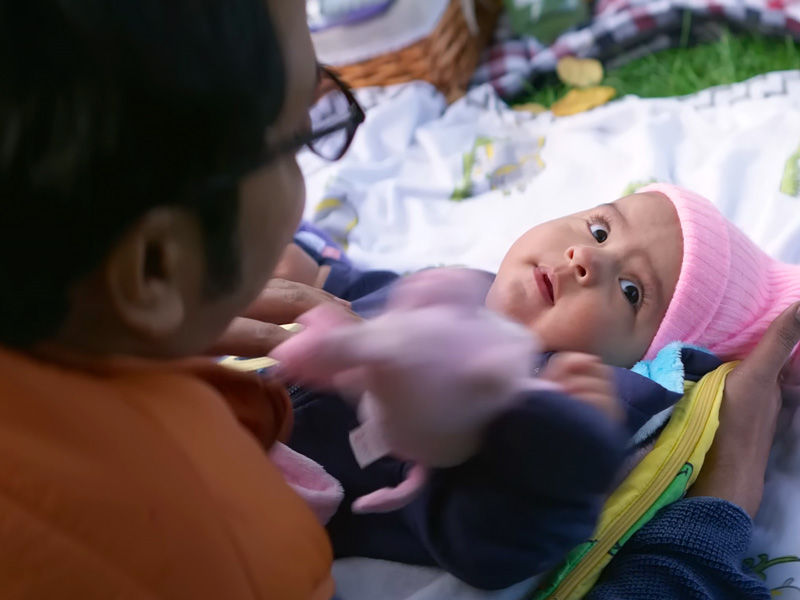 The film is essentially about a collision of cultures, such as those that immigrants frequently face in their chosen nations, and the unpleasant consequences that result. The clumsy handling of the character's suffering and her reaction to it transforms her anguish into a spectacle. In the process, what could have been a sincere scream from the heart becomes a strident shriek.
The two ladies from Norway's Child Welfare Services who take Debika's children away are portrayed as dishonest operators who give the Indian lady little time to express herself before acting. Debika cries and pleads but to no avail.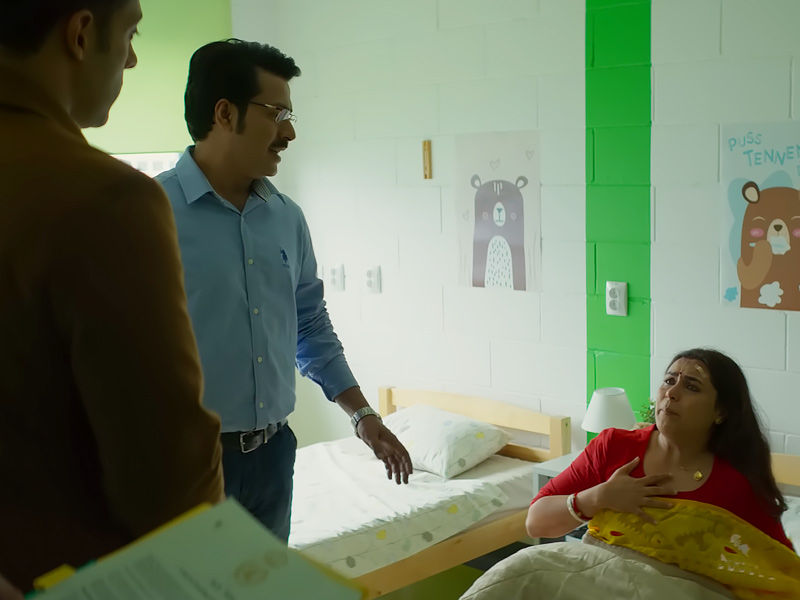 Rani Mukerji, an established performer, is let down by the script. She has difficulty hitting the appropriate notes. She alternates between the shaken and the rowdy. As a result, the core of the character is never fully realized.
Mukerji finds her stride around an hour and a half into the 135-minute drama when it settles into a more controlled rhythm. Yet, given the mauling that the tale of Debika's tenacity in the face of adversity has taken in the first half, there is nothing left for the film to salvage in the run-up to the conclusion.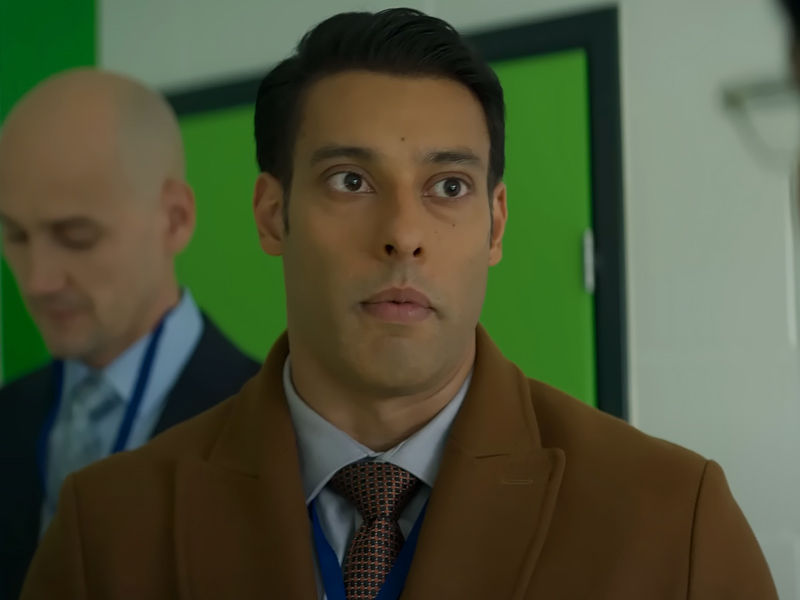 The script by Sameer Satija, Ashima Chibber, and Rahul Handa is based on a published account of a Kolkata woman's encounter with Norway's stringent child protection system. It's too chaotic to make the most of the story's highly emotional heart.
The film's favored approach is unrestrained melodrama, which keeps it from capitalizing on a compelling real-life story. You definitely want to sympathize with Debika's suffering as she faces forces out to crush her, but due to the way, the film sets the legal wranglings – in Norway and in Kolkata – the heroine does not develop into a realistic figure, nor does her narrative impact the viewer as it should.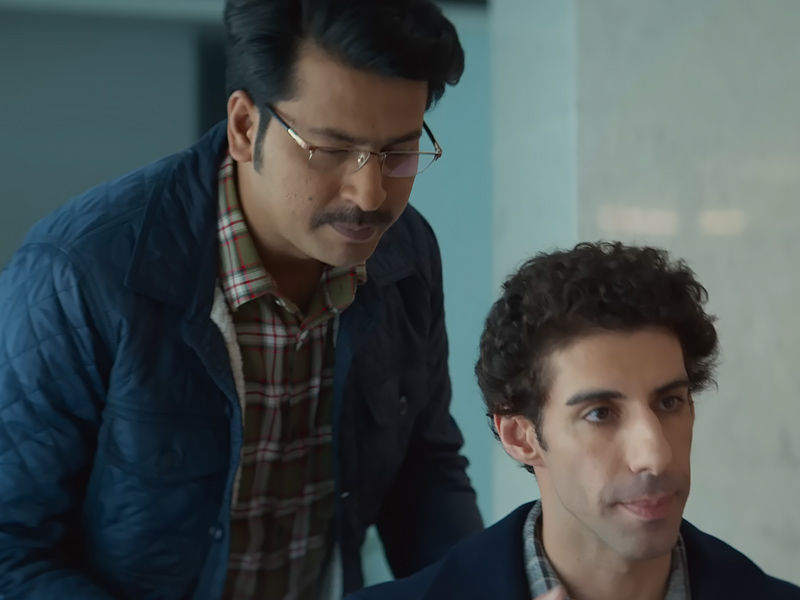 The video begins with Debika's children being secretly whisked away from her Stavanger house in a government truck. She chases after the car, yelling and hollering.
Her son Shubho, an autistic child, and daughter Shuchi, a toddler, are gone before she realizes what has happened.
Debika is told that her children cannot be left with her after she has been monitored and questioned for many days by a Norwegian government counselor. Aniruddha (Anirban Bhattacharya), her engineer husband, looks to be sympathetic but has far too much on his mind to be of any use.
The mistreated lady does not help her cause by turning to extreme methods. The child welfare apparatus ties her to the ground as she wagers everything on regaining custody of her children.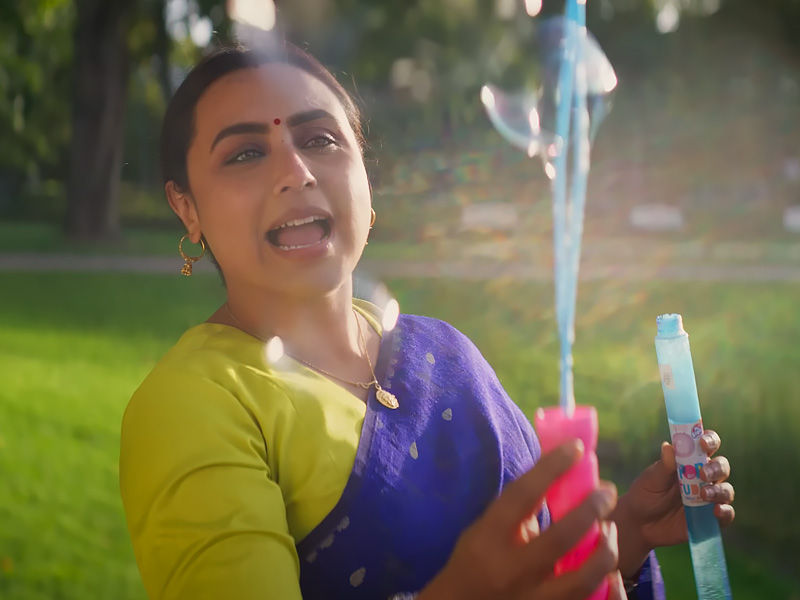 Some of her actions appear nonsensical, yet given her state of suffering, they are reasonable. Why, therefore, are the film and the lady at its center unable to elicit an emotional response from us?
Debika's behaviors frequently contradict her identity as an educated woman who has lived in Norway long enough to recognize the disparities between her own culture and the Norwegian ethos. Instead of portraying Debika as a strong and heroic mother, the film portrays her as a squeaky, violent, and hyperventilating lady.
Similar contradictions also derail the film's two main male characters, Debika's husband and an Indian-origin lawyer, Daniel Singh Ciupek (Jim Sarbh), who represents her in court. It's tough to figure out what they're after. They are by Debika's side one minute and not the next.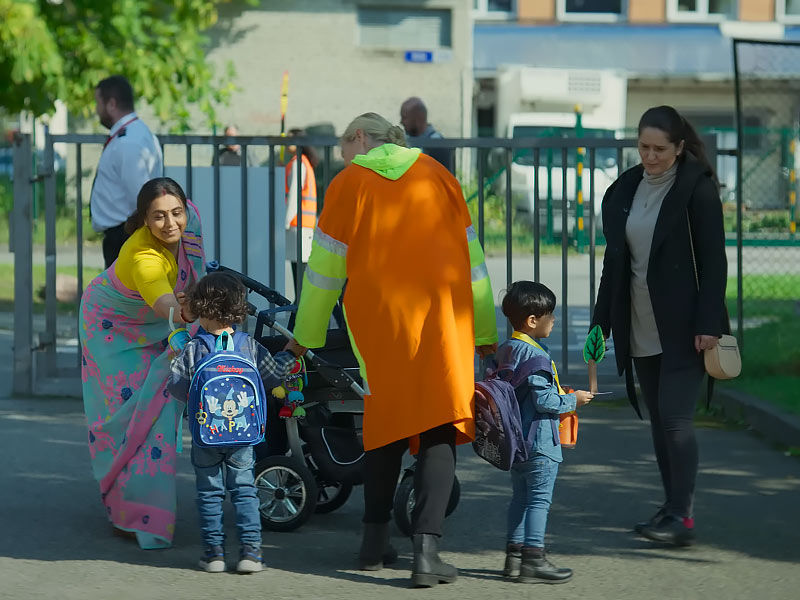 Jim Sarbh and Anirban Bhattacharya are both skilled actors. Their performances are noticeably better than the film's overall. Mrs. Chatterjee vs Norway, on the other hand, is a Rani Mukerji show. She is the only shining light in this room. Everyone else is rendered trivial by her.
In a film about a woman fighting a good fight, the screenplay leaves little room for the other women in the plot. Neena Gupta appears briefly as an Indian minister visiting Oslo to sign an Indo-Norwegian agreement.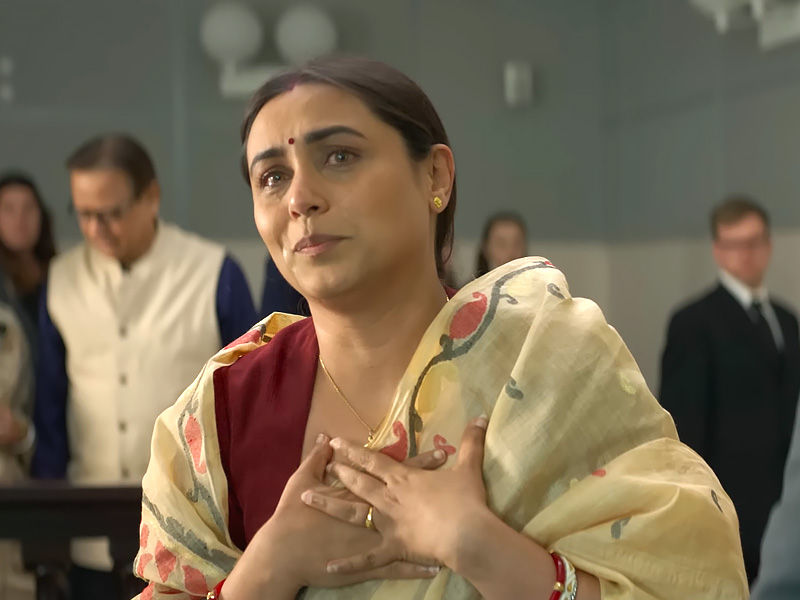 Debika's and Aniruddha's moms are both nonentities. Saswati Guhathakurta plays the former, and Mithu Chakraborty plays the latter. Both are Bengali television and cinema veterans, although that doesn't really matter here. One doesn't even get a word, while the other is reduced to a cranky mother-in-law who yells and shouts in a handful of scenes before disappearing.
Rani Mukerji, for one, lets it fly, and the picture stumbles over its excesses. Mrs. Chatterjee vs. Norway is an overblown affair that suffocates an organically emotional narrative that deserved far more.