The Makanai: Cooking for the Maiko House, if it were a person, would be soft, kind, and kind. It would have both boosted you and forced you to address your uncertainties and concerns. The Makanai is like that buddy that is there for you when you are at your lowest and inspires you to do your best. When it departs, you miss it terribly. 
It's only right that the presentation is seen via a yellow nostalgic lens. It took me back to my childhood when difficult things were easier. The Makanai appears to reside in a tranquil and cozy bubble on the surface. Characters are frequently observed with a good attitude, going about their business as usual.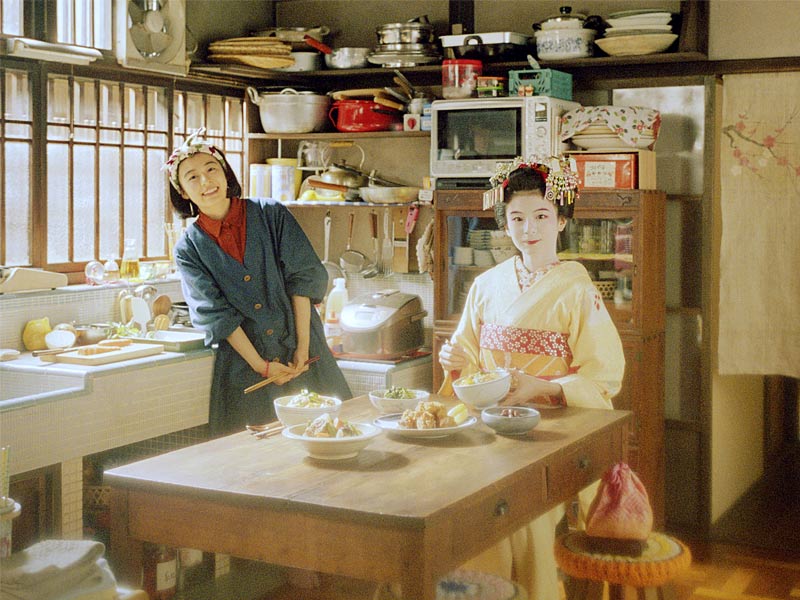 Kiyo (Nana Mori) is just a teenager, but she enjoys her tasks, which include making food for everyone at Saku House. Sumire (Natsuki Deguchi), her best friend, is likewise willing to put in the effort to become the town's top Maiko. We are not informed of any concerns or regrets expressed by the two females. Kiyo and Sumire just bring their passion to the forefront. They enjoy their work. 
This upbeat attitude is set in the opening scenes, which are filled with laughter. We don't witness Kiyo and Sumire crying when they leave their house to journey to Kyoto.
Even as the bus begins to leave, they wave their hands and grin as they say their goodbyes. A boy's face can show melancholy, but it's the type of despair that doesn't destroy the happy facade. It appears with a small squeeze here and there to keep The Makanai from becoming too charming.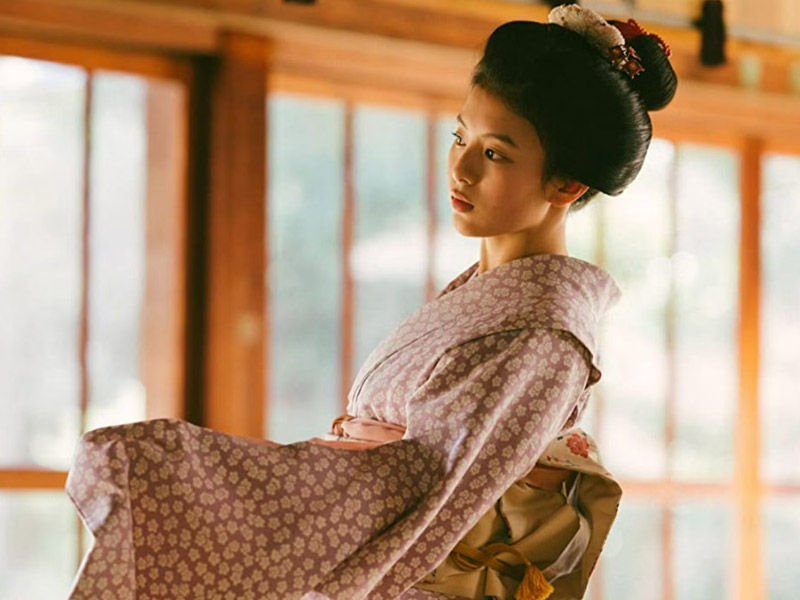 There is a discussion on the suffering caused by one-sided love, and we witness a girl yearning for a father figure. A girl experiences homesickness, while a lady is caught between art and romance (she dislikes the fact that married women are not permitted to be Maiko).
The Makanai does not run away from adversity, but rather wraps – or rather overcomes – them with lots of warmth and kindness. Every frame of The Makanai exudes warmth and a melancholy tone. You are conscious of time sliding through your fingers while watching the program, which fills you with dread.
The Makanai's environment is always in motion. Almost every picture with various people shows each of them talking about different topics and engaging in diverse activities. For example, one of the groups in the front may be talking about someone. Those in the center may be eating or conversing about something else. And the character in the backdrop may be preparing food for everyone. There are also instances where the series would show two individuals conversing on a balcony and then switch to two characters enjoying coffee in a café.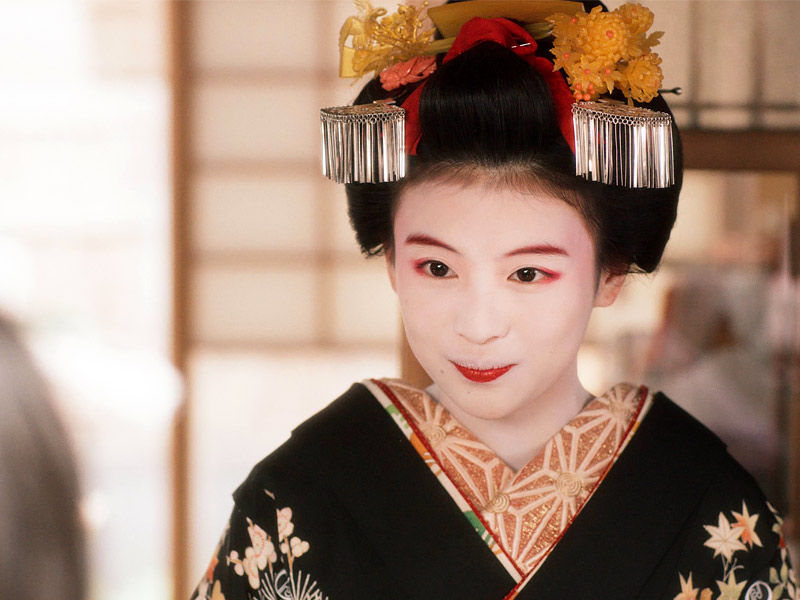 The Makanai appears to be watching everyone since it enjoys observing its characters. Perhaps this is why it lingers on one scene before going on to the next.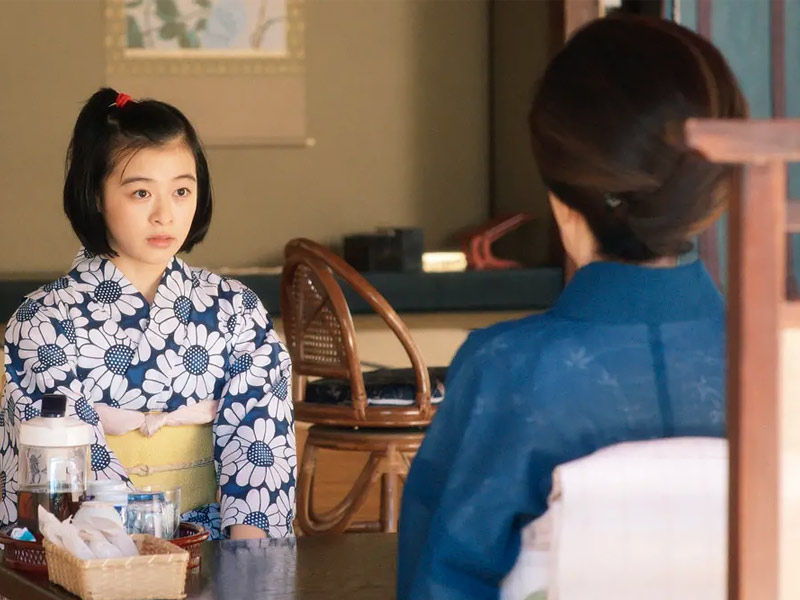 The Makanai flirts with clichés at times, with elements such as a wise bartender and a romance tune in which a guy is bashful and reluctant about professing his love to a woman. It also features one of those situations where an issue is "accidentally" addressed. You know, one of those situations where the character accidentally discovers the solution. In Khakee: The Bihar Chapter, for example, a game of hide-and-seek provided Amit Lodha with a strategy to capture Chandan Mahto.
Similarly, in The Makanai, a needle addresses a costume event problem. However, as soon as you show indications of being cynical, the series charms you over with its tenderness. That sweetness may be found in a WHO/UNICEF debate or when Night of the Living Dead is mentioned. It's also apparent in Kiyo's voice when she announces the title of the program.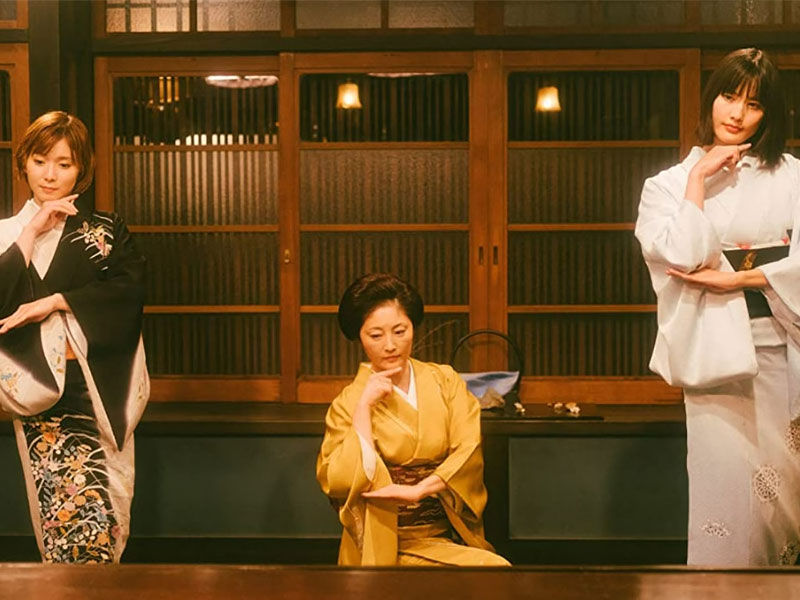 Kiyo and Sumire both desired to be Maiko, but only the latter proved capable. The signs are seen in the scene where the two girls first encounter the Mothers (Kiyo struggles to formally greet them, while Sumire is praised for her words).
Kiyo, on the other hand, proves to be an amazing Makanai and captures everyone's hearts with her culinary abilities. The cooking sequences are brilliantly photographed, and one can almost taste the meals (or at least see the magic in them). Seasons, positions, and aspirations vary in The Makanai, but Kiyo and Sumire's bond stays strong and steady (Mori and Deguchi are excellent actors). You are protective of your dearest friends and enjoy living in their magnificent environment. The Makanai is a delightful show that has quickly become one of my favorites of the year.