Korean fashion plays an important part in propagating a country's culture over the world. Because of globalization, the culture and lifestyle of one place are easily embraced by another. The fashion industry's inspired innovation has left indelible impressions on several civilizations. Korean culture is no exception to this rule. 

Korean fashion has also managed to break down all limits and establish itself as a global force. With the growing popularity of Korean movies and dramas, the Korean design industry has captured the interest of people all over the world. 
Korean garments are virtually universally adored by people of all ages. However, Korean fashion has a distinct following among females. Girls virtually everywhere desire to add Korean fashion to their wardrobes or beauty products. 
If you wish to look classy by incorporating elements of Korean design into your clothing, this article is for you.
Why is Korean fashion so popular? 
Koreans are well-known for their fashion sense. They are quite particular about how they dress. Because of increased industrialization, Koreans began focusing on improving their lifestyle, which is reflected in their clothing. As a result, Korean fashion is also very popular among individuals in other nations. 
Korean fashion has risen to prominence in the global fashion business due to its stunning design and high standards. South Korea frequently grabs a global focus due to economic growth and fast industrialization. As a result, Korean fashion trends have been able to draw people from all over the world.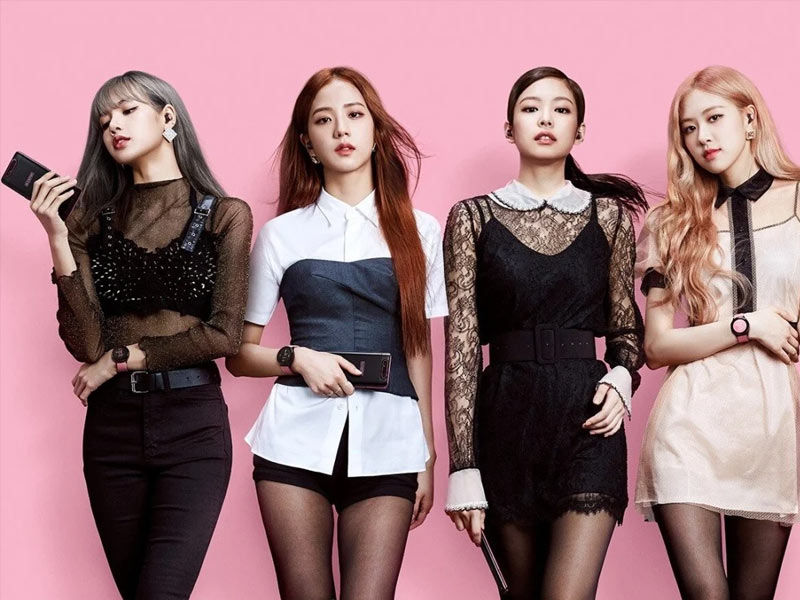 BTS, the world's most successful Korean music band, has managed to capture the attention of the world's youth. Korean fashion trends have grown extremely popular as a result of their enormous popularity all over the world. Aside from BTS, popular Korean movies, Korean dramas, and web series have all made significant contributions to global design trends. 

Girls Should Consider Korean Fashion Trends 

Your clothing expresses your individuality. As a result, you would choose to wear an outfit that provides you a distinct flare as well as a modern appearance. Girls are enthusiastic about Korean fashion trends that can help them appear their best. One of the reasons for this is that most Korean clothes are both comfy and stylish.
If you really want to fall in love with your appearance after seeing yourself in the mirror, you should try the following trends: 
Floral Designs 

Korean girls are frequently seen wearing skirts with gorgeous flower patterns that delight the eyes of anyone. The vibrant flower prints offer a splash of color to the outfits. It's one of the most popular Korean fashion trends among young women. A black skirt with a colorful floral pattern and a white cardigan top will never let you down when it comes to giving you a stunning look.
Tops with cropped sleeves and knee-length skirts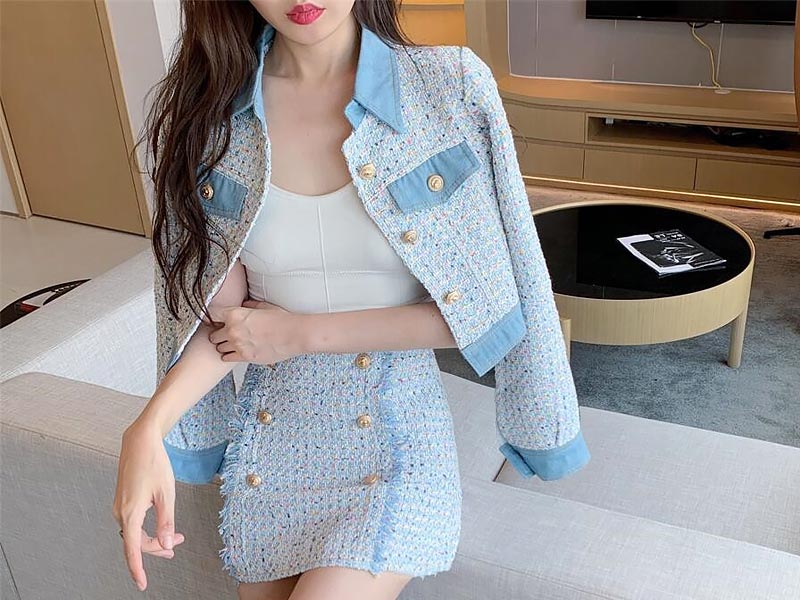 If you want others to clasp their pearls at your stunning appearance, you should not overlook this stylish ensemble. Crop shirts paired with a knee-length skirt can create an unforgettable style. It can be a great attire to wear to a party or as a casual outfit. 
Cocktail Dress with Floral Print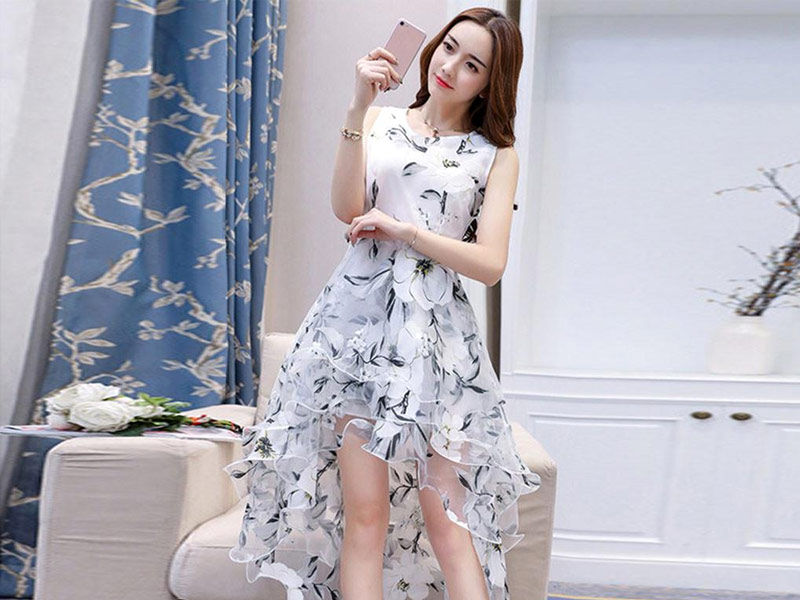 This is an excellent attire for any type of plush party. These floral frocks may offer you a complete look without being overly glammed up with hefty decorations. Whether you're out with friends or family, this outfit is perfect for any occasion and will never fail to make you look good.
Shorts with a striped top 
This attire is frequently seen in Korean films and web series. For a casual outing with pals, you can dress down in shorts and striped tees.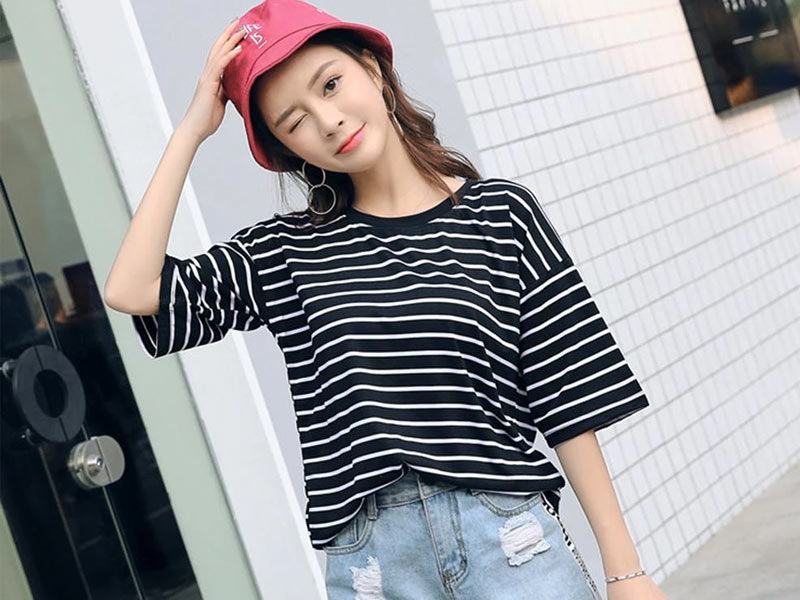 This outfit is ideal for individuals who like a more relaxed appearance. It is also an ideal dress for going to the beach and enjoying the forceful touch of the sea waves. 
Pleated Skirt and Oversized Sweater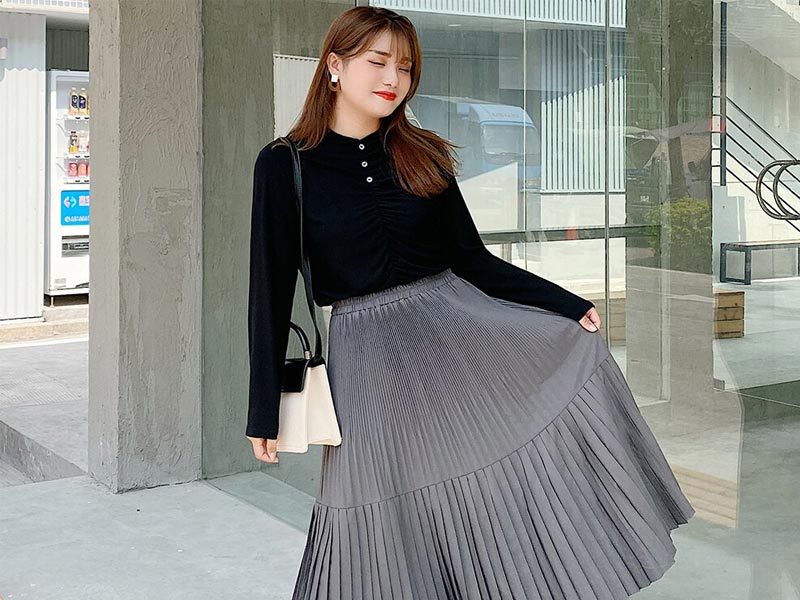 This is one of the most popular winter outfits. When going out in the winter, an oversized sweater with a pleated skirt might be the perfect match to brighten up and warm up your evening. It is a viable option for people of various body types.
Skirt with Ruffles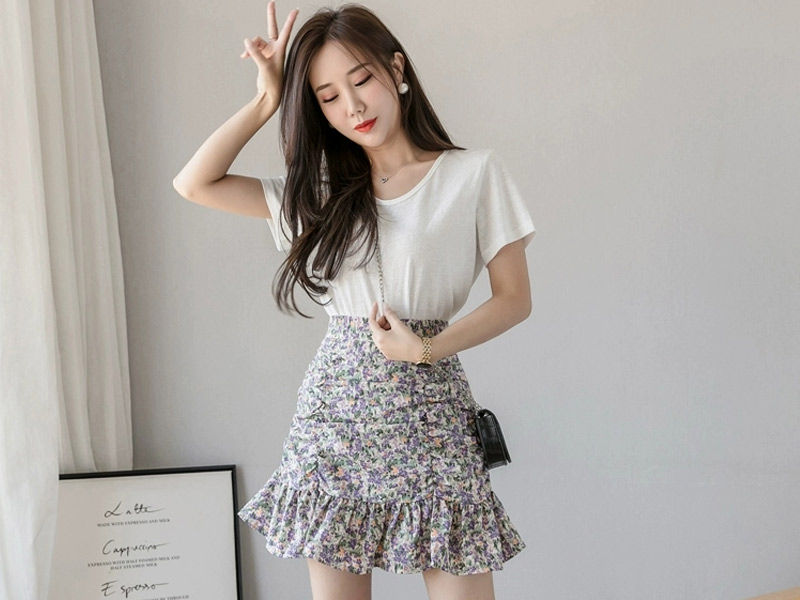 Being a girl, you must try on a ruffled skirt. Aside from offering you a stunning appearance, it will also give you a great sense of comfort. You can wear these to a party or on an outing with your buddies. A ruffled black mini-skirt coupled with a jacket will always make others envy your style. 
Jeans with Distressing 
Distressed jeans are also an important aspect of modern Korean fashion, which is quite popular among girls. This attire is suited for every occasion you may have. However, this is primarily casual attire. While distressing, denim jeans must go through several treatments. These procedures include stone washing, acid washing, and sandblasting. As a result, mildly damaged denim jeans are also available on the market, as they are made utilizing various procedures.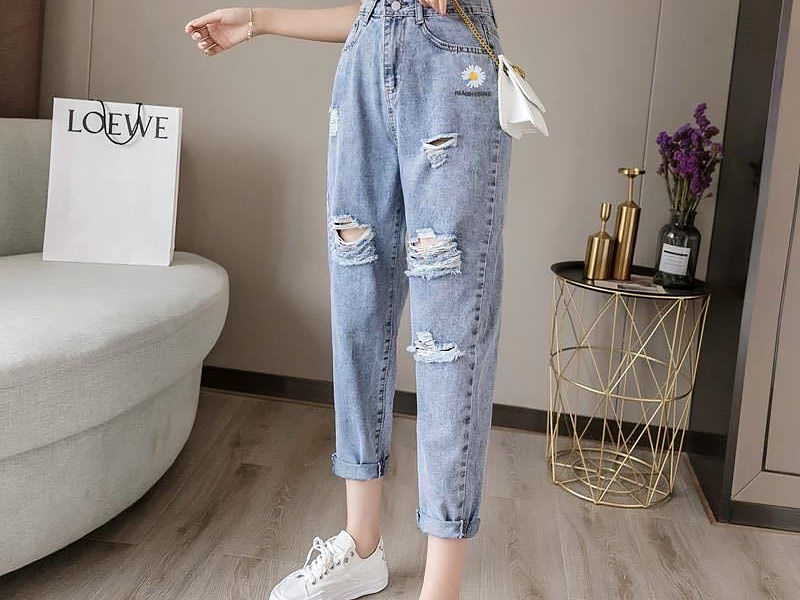 Mildly distressed denim jeans are also an option for you. It's entirely up to you whether you desire mildly distressed denim jeans. 
Shirt and Dress 
Wearing this dress will make you look trendy, as it is famous among Korean actresses. It is one of the most popular summer outfits among females. However, unlike in Western fashion, shirt dress in South Korea makes little effort to show cleavage. 
As a result, Korean shirt dresses are frequently found in designs that conceal body features, particularly shoulders and cleavage.
Skirt with Dungarees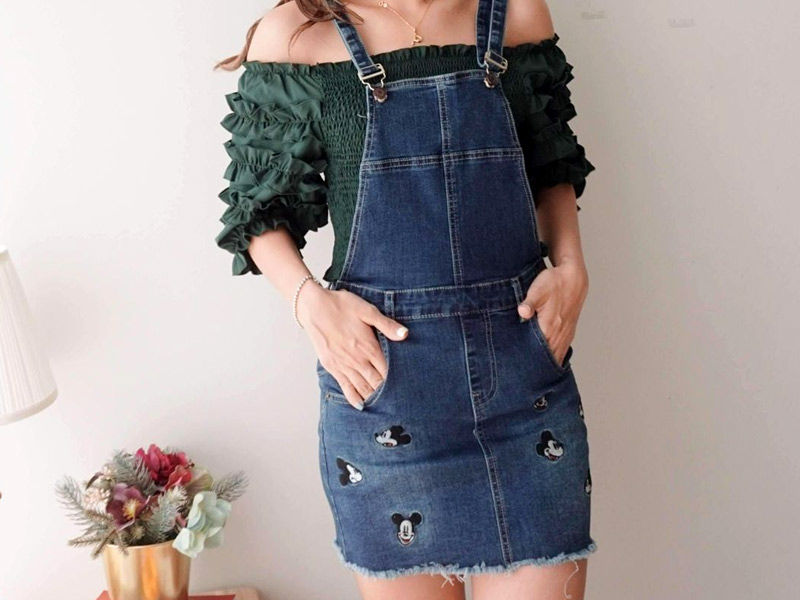 A dungaree skirt looks great with an oversized striped tee. If you have a dungaree skirt and an enormous striped top, you won't have to worry about choosing a casual outfit. There is also a knee-length dungaree skirt on the market. However, if you wear knee-length, you should wear it with a T-shirt that covers your shoulders. 
Cocktail Gown in Royal Blue 
If you want to seem like a princess at your best friend's or someone special's wedding, a royal blue cocktail gown is the way to go. Choose this dress to be eye-catching and to grace the big occasion.
Fashion Trends Popular in Korea in the 2000s 
Many fashion styles that were popular in Korea in the early 2000s have made a comeback. These patterns continue to gain acceptance and remain popular among females. Among the 2000s fashion trends are: 
Skirts by Kang Kang 
These skirts are still popular and are worn by girls all over the world. The Kang Kang skirt looks great with any top. It will offer you an excellent look and can be used as another great casual dress. Kang Kang shirts will never let you down, whether you go shopping or to a nice meeting.
Shoes Made of Jelly 
Previously, this was primarily for children. However, due to their growing popularity, jelly shoes have now been created for girls. Jelly shoes are now very popular among females. These shoes will look great with practically any clothing. However, wearing these shoes with skirts looks fantastic. 
Vests and ties 
Ties and vests were very fashionable in the Korean fashion business in the 2000s. These fashion trends have returned because some girls desire to seem like fashionable schoolgirls. Many high school girls have revived this fashion trend.
What is unacceptable in Korean fashion? 
Korean fashion trends are subject to several constraints. This is due to deeply ingrained conservatism in their culture or cultural taboos. Culture and dress are two sides of the same coin. 
As a result, Koreans have always made an effort to preserve their culture by maintaining a fashion trend that is following Korean culture and tradition.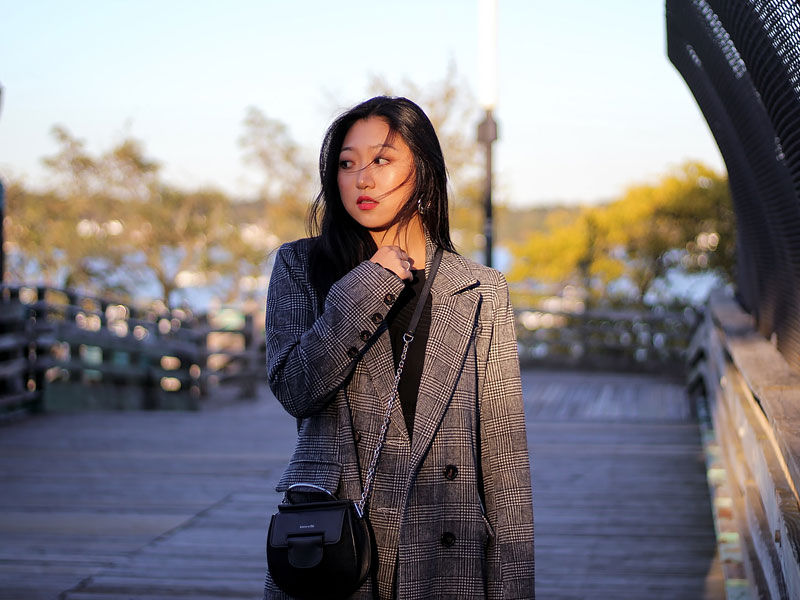 In contrast to Western society, certain forms of clothing are not permitted in Korean culture. Let us look at some fashion trends that are not acceptable in Korean culture:
Shoulders Exposed 
Korean gowns with exposed shoulders are uncommon in the market. Although certain Korean clothing is found to display one shoulder in modern times, it is rare to find both shoulders revealed. As a result, women in Korea can wear clothing that exposes their shoulders. 
Clothing with No Back
There are a few dresses that expose the backside of the body. It is also forbidden in Korean society to reveal the backside of a woman's body. As a result, the majority of dresses cover the backside of the body.
Cleavage Display 
Although it is allowed in Western fashion, wearing cleavage-revealing dresses is prohibited in Korea. With time, some cleavage-revealing gowns have been discovered in Korea. However, women become cautious when wearing these clothes. 

Swimsuits in Bikinis 
Women in Korean culture do not wear bikinis. Wearing bikinis is not promoted because Korean ladies are not allowed to reveal their upper body areas. As a result, shorts as swimwear are popular among Korean women. 
Bottoms: Leggings 

Women in Korean culture do not wear leggings without bottoms. Leggings are used by women under short outfits such as shorts and shirt dresses.
Why are Korean fashion trends distinct? 
In many ways, Korean fashion trends have claimed to be distinctive. Because these fashion trends differ from the rest of the world's fashion trends. If you read the following points, you will understand why Korean fashion trends differ from others. 
Oversized Clothes 
Oversized dresses are popular among Korean women. These clothing trends are worn by Korean ladies as casual clothes. Korean women prefer to wear their sweaters, dresses, coats, and slacks big.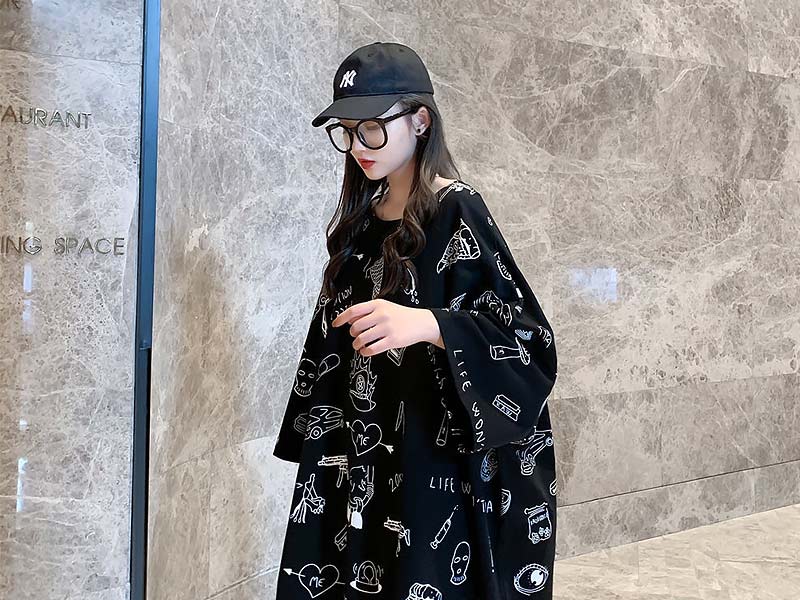 Many women prefer to combine big clothing with tight clothes, such as a loose shirt dress with slender pants. These large dresses are both comfortable and stylish. 
Shoulders and chest should be covered
Korean women's clothing often reflects their strong conservatism. Women in Korea are often not permitted to wear clothing that exposes their shoulders and chest. Korean culture has always inspired women to look pure and to embody moral principles in their personalities. Women in Korean society are never expected to have a negative attitude toward their personalities.
As a result, Korean fashion does not approve of clothes that expose a woman's cleavage, shoulders, and backside. 

Display Legs 
Although Korean tradition frowns on exhibiting upper body parts, showing women's legs is not prohibited. There are various dresses with little skirts and shorts that show off your legs. However, it is difficult to locate a dress that allows you to show off your upper body. 
As a result, it might be considered a unique trend that is unlikely to be found in any other country's fashion trends. Although women in Korea wear clothing that exposes their legs, they usually wear undershorts.
The Last Thought 
Despite various cultural taboos about women's clothing in Korean culture, Korean design is only growing due to increased popularity. Korean fashion trends are well-liked and accepted around the world due to their elegant appearance and innovative design. Another reason to admire Korean design trends is that the majority of Korean clothing is comfortable. Women feel more at ease when they wear these beautiful and stylish garments that also give them a trendy appearance. 

If you want to attract attention with your charming appearance, you can attempt any of the Korean outfits that you think would suit you.