Every one of the 141 minutes of Cherry's dark drugs and crime thriller ticks by achingly slowly. Previous films by the Russo Brothers, Anthony, and Joe, — Captain America: Civil War (147 minutes), Avengers: Infinity War (149 minutes), and Avengers: Endgame (181 minutes) — flew past cheerfully, absorbed as we were in Thanos' fingers clicking and the devastating results.
Unfortunately, there is no such respite in this drab adaptation of Nico Walker's semi-autobiographical novel, Cherry.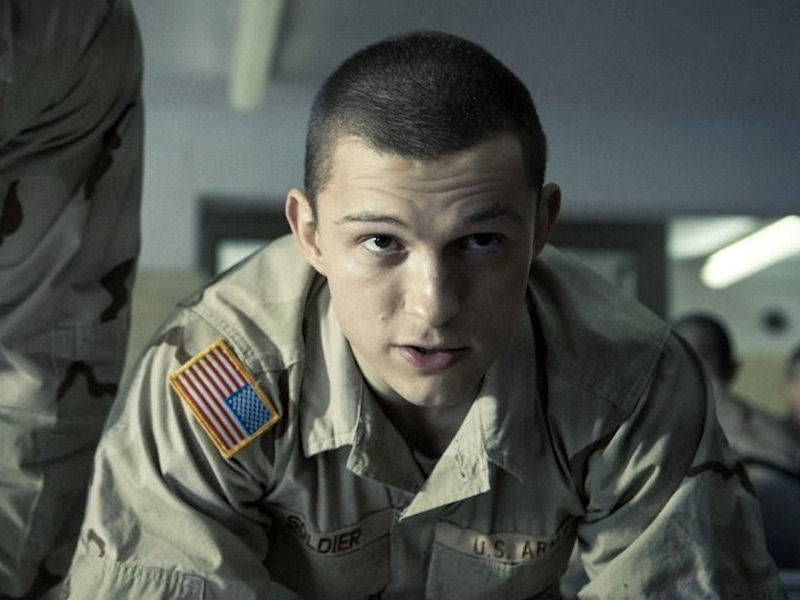 The Russo brothers, Anthony and Joe, have become known for directing Marvel Cinematic Universe epics, and now they tackle Cherry, a large, serious, operatically devastating drama of a US army doctor portrayed by Tom Holland who quits the Army in 2007 with PTSD after witnessing horrors in Iraq. He develops an opiate addiction, which progresses into a full-fledged smack problem, which he shares tragically with his young wife Emily (Ciara Bravo), and eventually finds new trade-in robbing banks, like a zombie hooked on desperation.
The Russos produce and direct, with screenwriters Angela Russo-Otstot and Jessica Goldberg adapting the bestselling autobiographical novel by decorated war veteran and ex-convict Nico Walker about his own bleak experiences on Civvy Street, robbing banks to fuel his habit.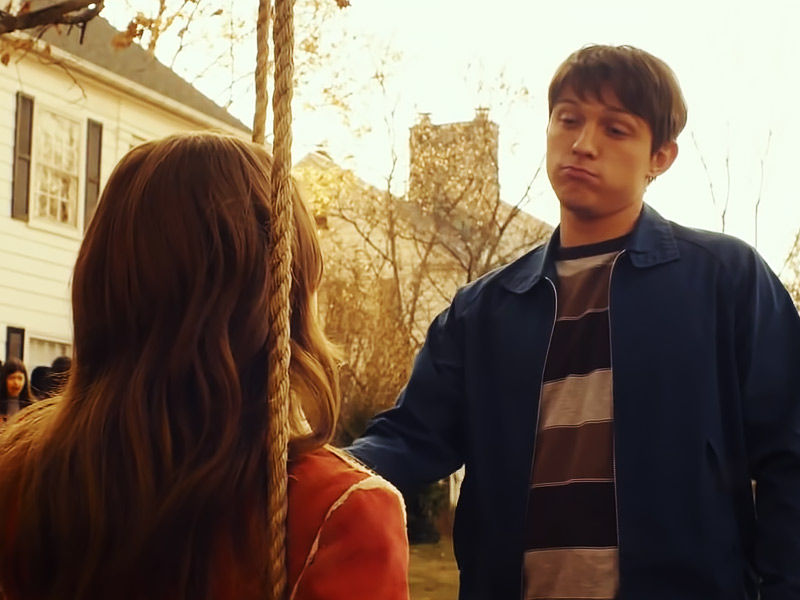 Holland is a powerful, compact figure, his jaw muscles ever working: he is a wonderfully naïve young man who falls for fellow college student Emily and takes the catastrophically premature choice to tell her he loves her one afternoon. Instead of hearing "I love you," Emily is horrified by the gesture, pulls away from him, and Cherry signs on the dotted line to join the army, even though it is only a temporary break-up. Everything else follows.
The film is divided into self-consciously weighty and epic chapters, but it divides into two parts: war and postwar: Cherry's military career in Iraq, in which he is both brutalized and brutalizing, and the grim nightmare of his civilian life, which proves that the "post" in post-traumatic stress disorder is incorrect. His life has been marked by ongoing trauma, stress, and disarray.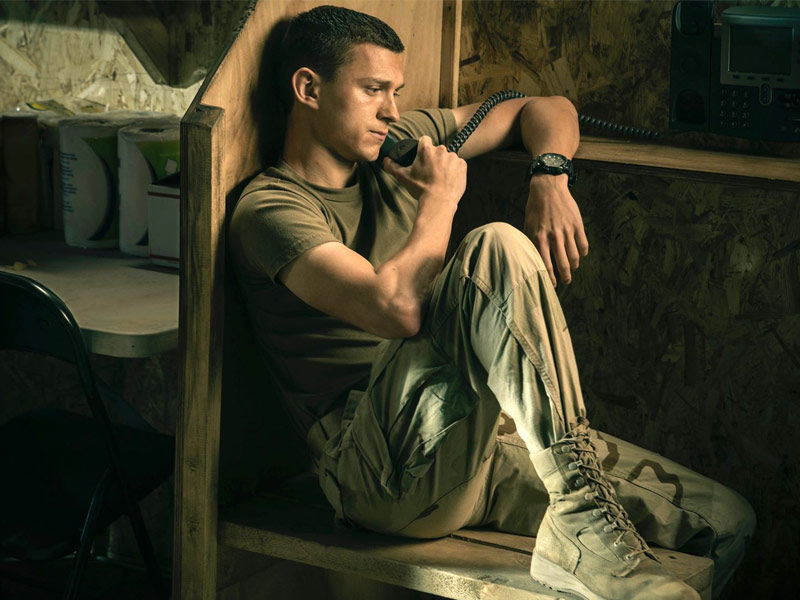 This is a passionate, sincere picture that ends in a massively grandiose moment with a full-scale overhead camera view (the kind parodied in Team America: World Police) and Puccini on the soundtrack.
Holland always brings his A-game. He reminded me of Jake Gyllenhaal as the stoic trooper in Sam Mendes' Jarhead and Heath Ledger as the smack junkie in Neil Armfield's overlooked heroin thriller Candy. However, Emily's tale is glossed over, and the film is rounded off a bit too quickly into a plain redemption story (its tone tacitly absorbing the happy endings of the publishing and film deals), with no lasting price paid.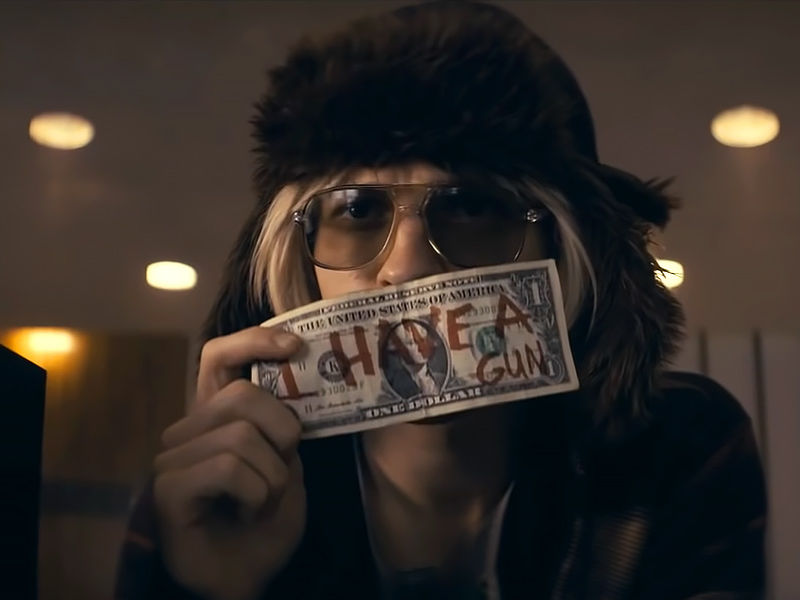 The bank robberies themselves have the bleakest kind of anarchic hilarity – and it's a reminder that, in addition to the Avengers films, the Russo brothers also helmed episodes of the TV comedy Arrested Development.
Jack Reynor plays the odious drug dealer called Pills'n'Coke, better known as "Pills," who becomes Cherry's long-term supply and even a sort-of friend, even though friendships are impossible in the soulless world of heroin addiction. Pills are coerced into being a getaway driver and subsequently a bank robber alongside Cherry, with disastrous repercussions that demonstrate exactly how highly Pills is regarded by his new non-friends.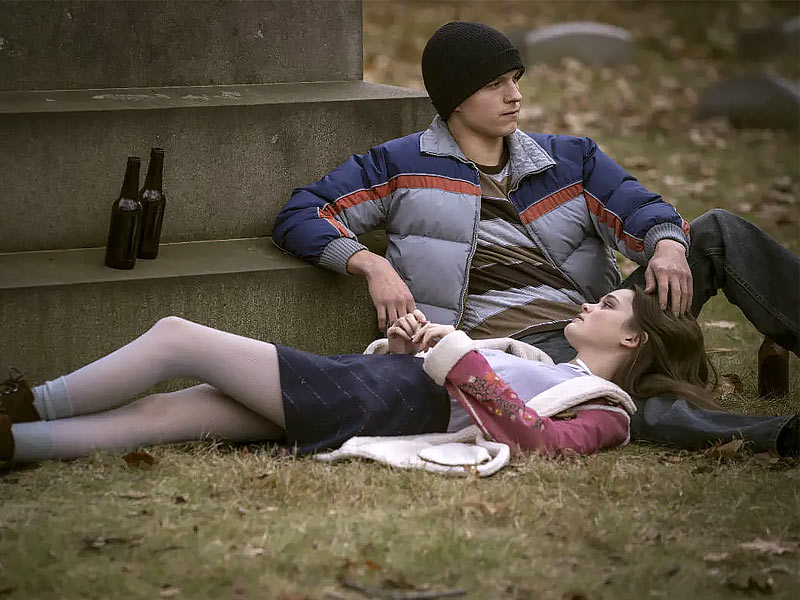 What's fascinating about these robberies is that they demonstrate that there is a form of negotiation or bargaining going on in the moment-to-moment encounter with the bank teller.
The teller may opt to surrender a single wad of cash, but the gun-wielding robber may furiously demand another wad before fleeing – all the while the clock is ticking; the robber fears the police, and the teller fears getting shot. It's a chicken game in which the thief always loses in the end. Cherry is a passionate film, brimming with drama and action, yet it may be less than the sum of its parts. 
Cherry was available for Apple TV+ on March 12th.