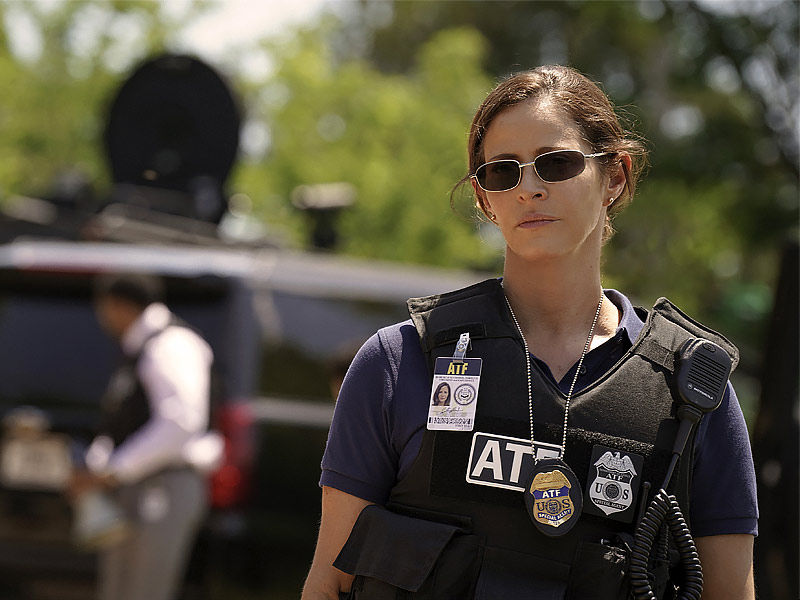 To say Taylor Sheridan has had a successful television career is an understatement. Sheridan moved to the small screen with Paramount Network's smash hit Yellowstone, a series that has become one of the biggest shows on cable television, after writing the Sicario films, receiving an Oscar nomination for his screenplay for Hell or High Water, and directing the acclaimed thriller Wind River. Since then, he's produced several spin-offs for the program that have either launched or are about to premiere on Paramount+, as well as an amazing slate of new and upcoming shows for the booming streaming service. Tulsa King is one of them, and it is notable for being the television debut of Rocky Balboa himself, Sylvester Stallone.
Sheridan has joined up with Terence Winter, who has a lengthy record that includes The Sopranos and The Wolf of Wall Street, for one of the year's most anticipated new programs (at least those that don't contain dragons, elves, Jedi, and superheroes).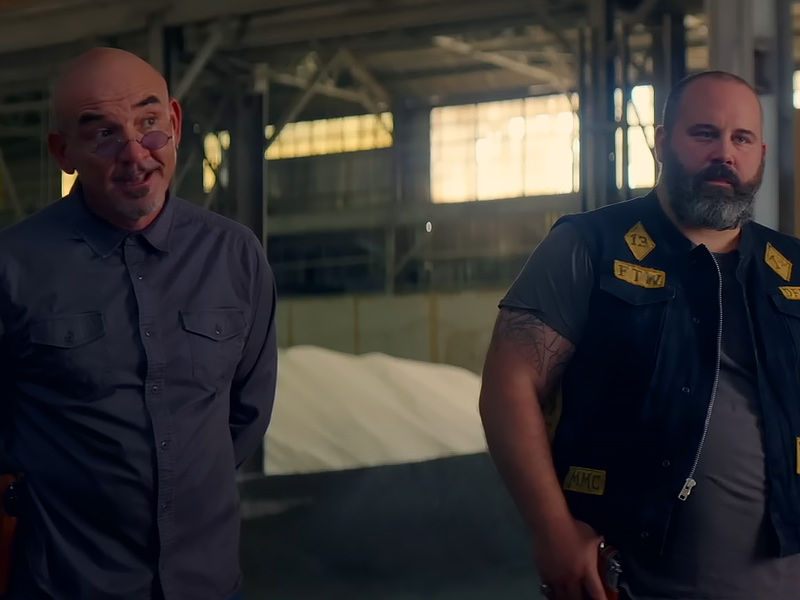 Tulsa King begins with New York mafia boss Dwight "The General" Manfredi (Stallone) being freed from jail after a 25-year sentence. Manfredi's world has definitely altered around him, and he is having difficulty adjusting, especially when his mafia family says that they have nothing left for him in New York and sends him south to Tulsa, Oklahoma, stating that it is ready for the mob's taking. Manfredi, perplexed, flies down to the city and makes do with what he has. He immediately bonds with Tyson (Jay Will), a young taxi driver who is pushed into Manfredi's shady criminal world.
Manfredi also tries to extort a marijuana business managed by the endearing slacker Bodhi (Martin Starr). Aside from establishing an organized crime presence in Tulsa, Manfredi spends his nights at a local cowboy bar, and nightclubs, and attempting to learn about all he missed while his 25 years in prison, including making peace with his estranged daughter.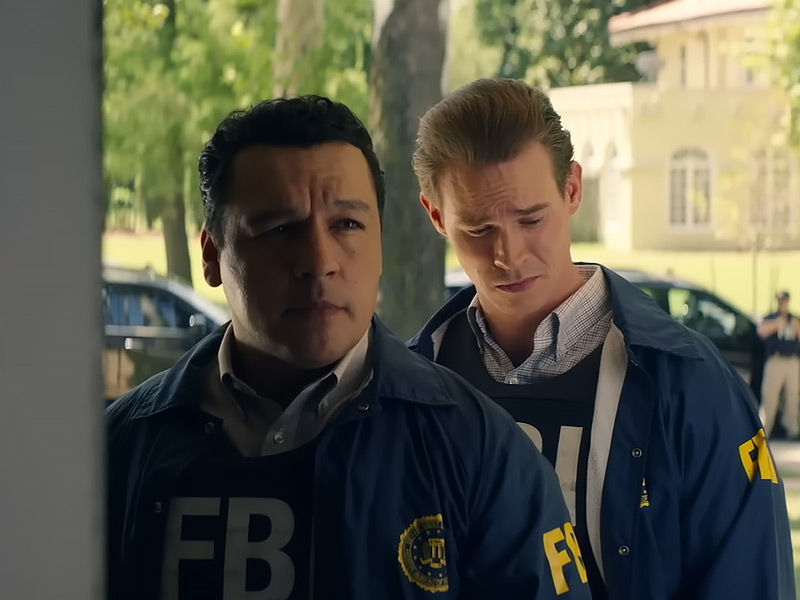 If you've seen any of the Tulsa King promotions, you'll know precisely what to expect from the new series. The program may not be the type of highbrow television that made Winter famous, but it is one of the most enjoyable new shows to premiere this autumn. The first two episodes are a wonderful blend of grit and dark comedy, with Stallone at the center, providing a completely committed and oddly entertaining performance as Manfredi.
This figure appears in many scenes, fighting with a talking traffic light, paying a hotel receptionist $100 to get an Uber, raving about "kids these days," and conversing with a woman who believes he looks like a "solid 55." Similarly to Clint Eastwood in The Mule, Stallone's character makes statements that would certainly attract a lot of side-eye in public, but the actor still has that type of screen presence that draws us in.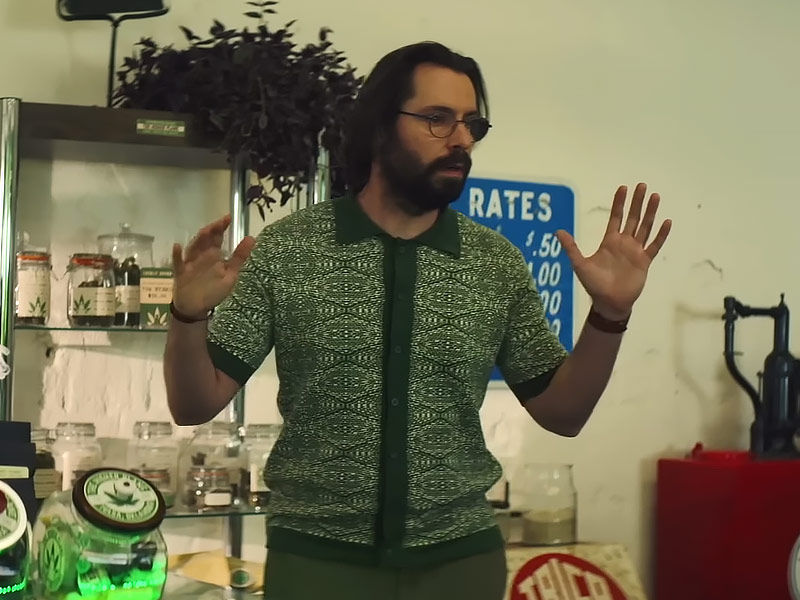 His portrayal in Tulsa King may lack the humanity he gave to Rocky or the gruffness of John Rambo, but he still provides enough Stallone-isms to satisfy lifelong admirers. Manfredi is never shown as a kind guy; he is, after all, a member of the Mafia, and Stallone's acting effectively demonstrates the toxicity of this character and how he is generally ignorant of his shattered nature.
The supporting cast surrounding Stallone is flawless. Will and Starr, in particular, steal the show as Tyson and Bodhi. Will lends a young vitality to the series as Tyson, and his chemistry with Stallone is fantastic. Will's character tries to explain to the mafia capo what "gangster" means now vs what it meant 25 years ago in one moment, which wonderfully illustrates the general tone of the program. Starr, as predicted, acts mostly as comedy relief, although as he has already demonstrated, such as in the most recent Spider-Man movie, he is a natural at it.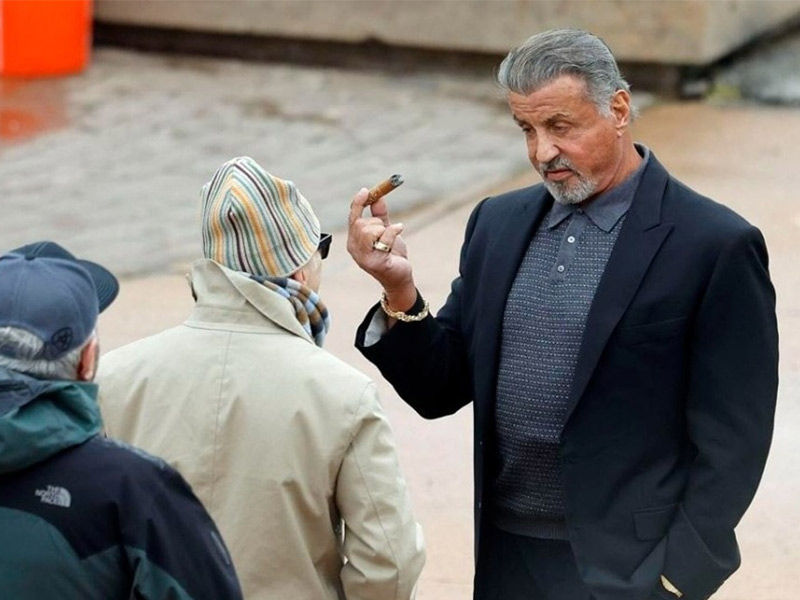 Andrea Savage also gives an excellent performance as Stacy Beale, a tired ATF agent with an intriguing link to Manfredi. While Savage, like Starr, is better renowned for her work in comedies, she proves to be the ideal match for Beale, especially given her links to Manfredi.
The first two episodes go quickly, clocking in at a little over 40 minutes apiece, and diving right into the tale. Even if the writing in the series might be stiff and unpleasant at times, especially when we watch Manfredi interact with some of the locals, it never betrays the series' essence. This isn't attempting to be Yellowstone or The Sopranos, and it works primarily because of that. So many films and television shows about the mafia portray its protagonists as cocky, vicious people with thick accents and a penchant for Italian food.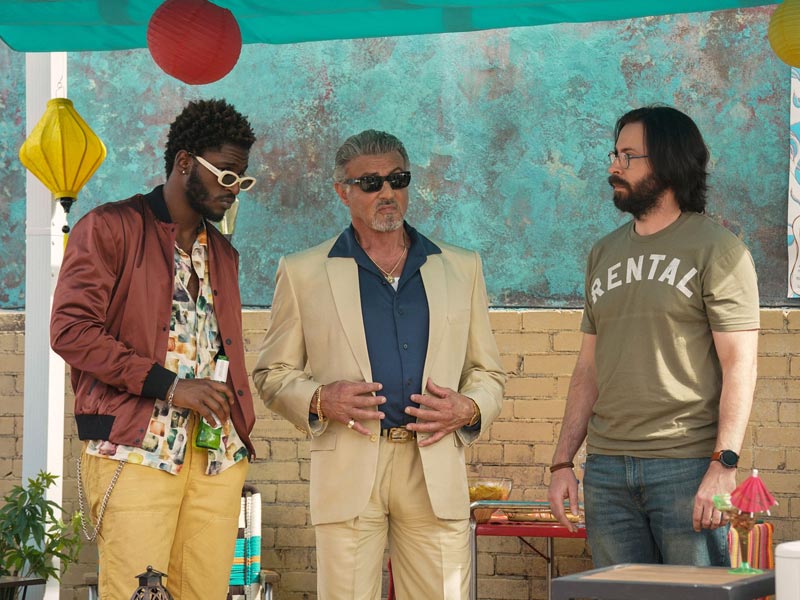 The Sopranos and Martin Scorsese's The Irishman shed new light on the mafia, revealing the price of a life of crime as well as what goes on inside the heads of these mobsters. Tulsa King walks the fine line between the two.
Stallone's character isn't known for expressing his emotions aloud, but as the series progresses, we witness what destroys him. Much of the first two episodes play out more like a fish out of water story than a standard mafia show, which will likely make the craziness that occurs in the latter episodes all the more interesting.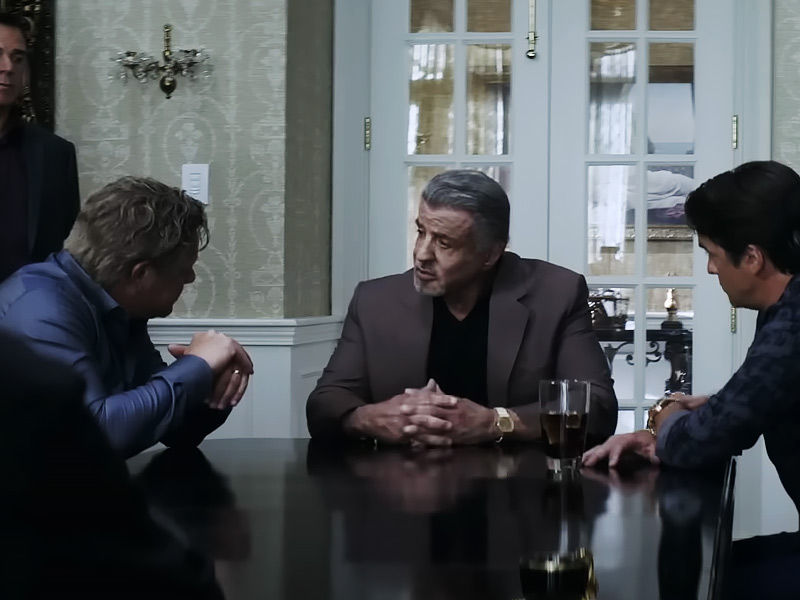 Tulsa King will appeal to fans of Sheridan's previous films and series, as well as fans of Stallone. It's the type of program that understands its audience and isn't attempting to win over critics. Some of it may come out as a little wooden, but the interest, like its lead character, never fades. With all of his new projects and Yellowstone spin-offs, Sheridan is definitely staying busy at Paramount+, and he has yet to disappoint his fans.