Fantastic Beasts 3 movie is a new addition to the world of magic and the magical war. This new movie also stars actor Johnny Depp(now no more… in the movie) who is famous for his role as a quirky and funny captain Jack Sparrow. The Secrets of Dumbledore also shows the improvement in the series as compared to the previous ones in terms of special effects.
Fantastic Beasts: The Secrets of Dumbledore has been one of the most anticipated films of the year. The third installment of the Harry Potter spin-off series has finally been released to positive reviews.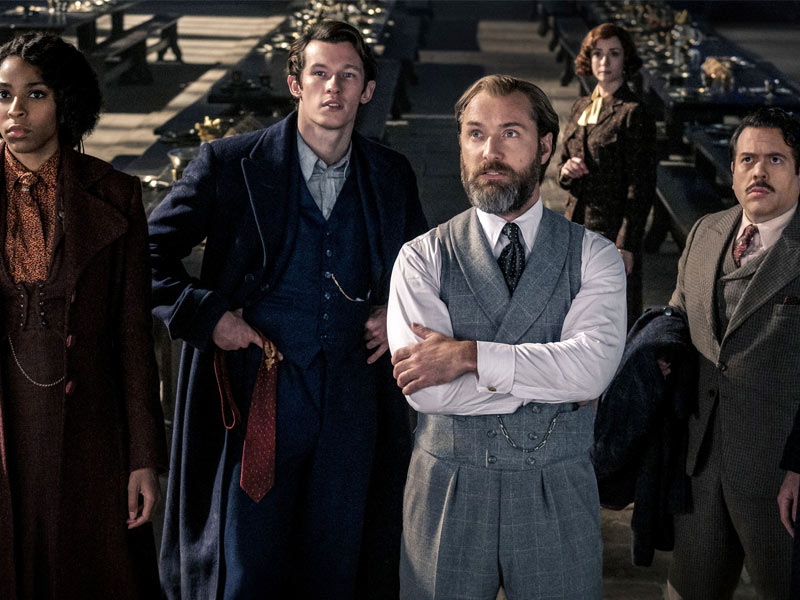 Even the name itself creates a very exciting feeling. Several users shared their excitement at witnessing Dumbledore's epic battle against Gellert Grindelwald's army, and they had gone gaga over The Secrets of Dumbledore.
Despite the ornate CGI world-building, a mid-20th-century European fascist aesthetic, and lots of very nicely tailored tweed, it's still a lumbering, unwieldy beast compared to the first film: fewer fantastic beasts, more stuffy political plotting, and electoral malpractice. Jessica Williams, who plays defensive magic specialist Eulalie Hicks, is a welcome addition to a cast that is lacking in strong female characters. An escape from a dungeon filled with some sort of enchanted hell-crustacean is a lot of fun in a film that isn't particularly funny.
The issue with a film titled The Secrets of Dumbledore is that it should have some secrets to reveal. That can be difficult for a project that is the 11th film in the wizard film franchise and the third in the Fantastic Beasts series. This JK Rowing-David Yates collaboration, on the other hand, almost rushes through the one big secret that this series has been building up to.
Oh, Dumbledore and Grindelwald once "loved" each other and even wanted to spend their lives together. That forbidden love couldn't have been easy, but this adventure is about fantastic beasts, not secrets. And it leans heavily on that side, providing us with many magical moments but increasingly appearing to be a trick that has outlived its usefulness.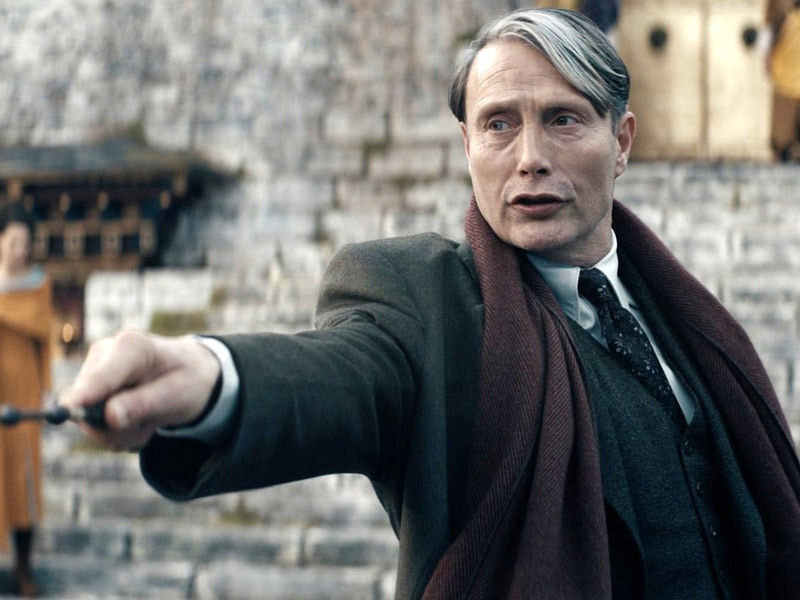 The non-magical truth is that the film's most wonderful moments come from its human characters interacting in very muggle ways. The most memorable are those between Dumbledore, played by Jude Law to statesmanly and kindly perfection, and Grindelwald, played by Mads Mikkelsen, who is a welcome relief from Johnny Depp's mannerisms in the role. There is the ache of a lost time, the pain of age, and the rancor of lasting love in their brief encounters.
However, The Secrets of Dumbledore is more about the two wizards than the two men, and as a result, The Secrets of Dumbledore is full of side characters in the various corners with those who want to save the world and others who want to subjugate. Eddie Redmayne, who is still painfully awkward as Newt, and Dan Fogler, who is always reliable as his friend Jacob, are among the returning cast members. Callum Turner as Newt's brother Theseus, among others, is the most impressive, bringing assured confidence to the role that serves as a good foil to Newt.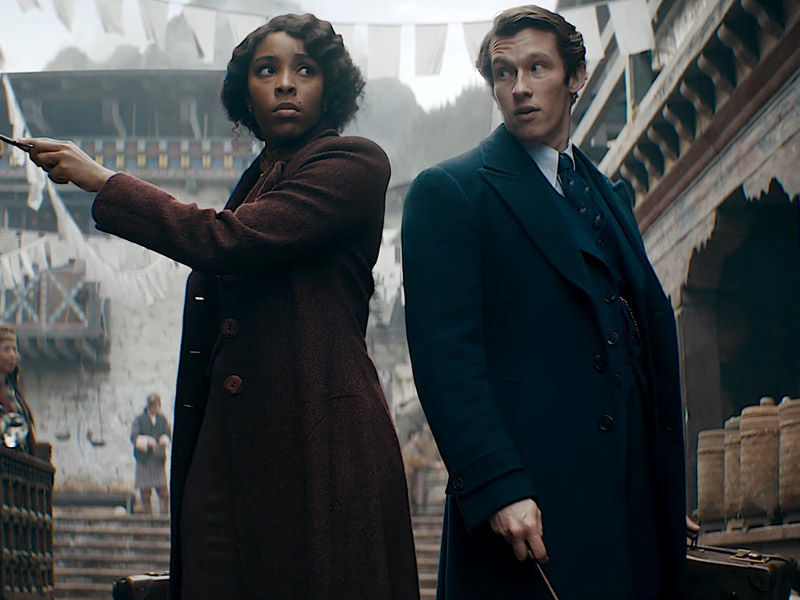 Another sign of the film's waning magic is its reliance on the real world to propel its plot. The setting in Berlin, the discussion of impure blood and its mixing, and the threat of a dictator rising through the democratic process are all tropes that belong to a film that is less certain of its own world.
Furthermore, this ambition is sacrificed for a simple, albeit not always correct, resolution, which The Secrets of Dumbledore emphasizes is not a choice made by true leaders.
Even so, it's difficult not to be enchanted when The Secrets of Dumbledore reveals the full wand of its magic. Be wary of using "limbic mimicry" to fool a swarm of lobster-like creatures guarding a prison. And the battle of spells that resulted in an escape on a stack of pages.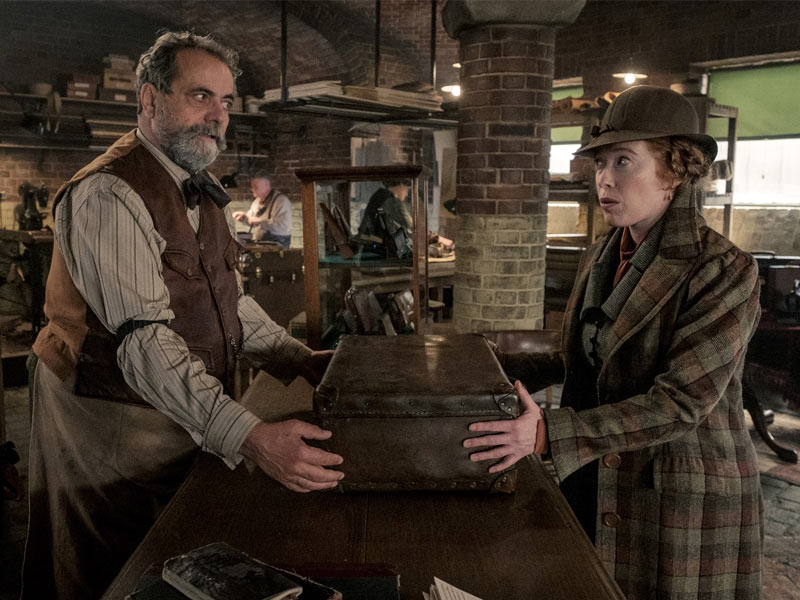 Even in those moments, it's difficult to shake the feeling that we're still in the midst of a very long, very successful commercial franchise that has long left behind where it all began.
"Where there was a before, there is now an after," Dumbledore says once, hopeful.
The most negative impact on the Wizarding World has been caused not by a lackluster product – Fantastic Beasts still has a large fan base – but by Rowling herself. Warner Bros. appeared to acknowledge this when it released a Secrets of Dumbledore trailer last year with her name obscured. There is also one change in the series as before, the trailer and posters were dominated with the name of the author JK Rowling, but in this new installment, she became one small little name written on the back of the book.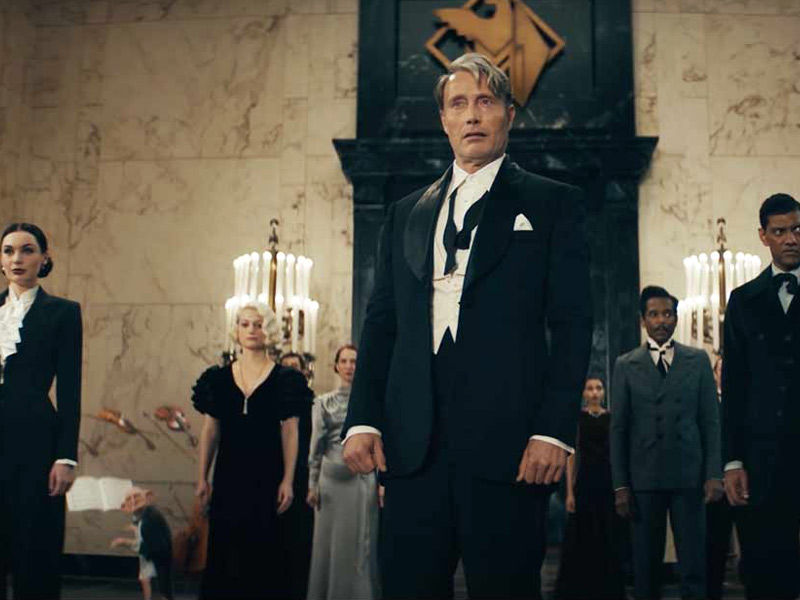 Fantastic beast movie fanbase is really big, and people will definitely shower The Secrets of Dumbledore wil lot of love and support regardless of the critical reviews.