Madhuri Dixit is going to make her digital debut with Netflix India Original programme The Fame Game, 38 years into her long career as an actor. The fictitious thriller drama centres around the disappearance of Bollywood star Anamika Anand and how the dark side of her popularity unravels throughout the inquiry.
The narrative of The Fame Game was written by Sri Rao, and it was directed by Bejoy Nambiar and Karishma Kohli.
The Fame Game (formerly titled Finding Anamika) will immerse us in the world of superstar Anamika Anand. She appears to have it all, but is her life flawless or a well-created façade? In a world of glamour, glamour, and celebrity, the borders between what is genuine and what is not are frequently blurred.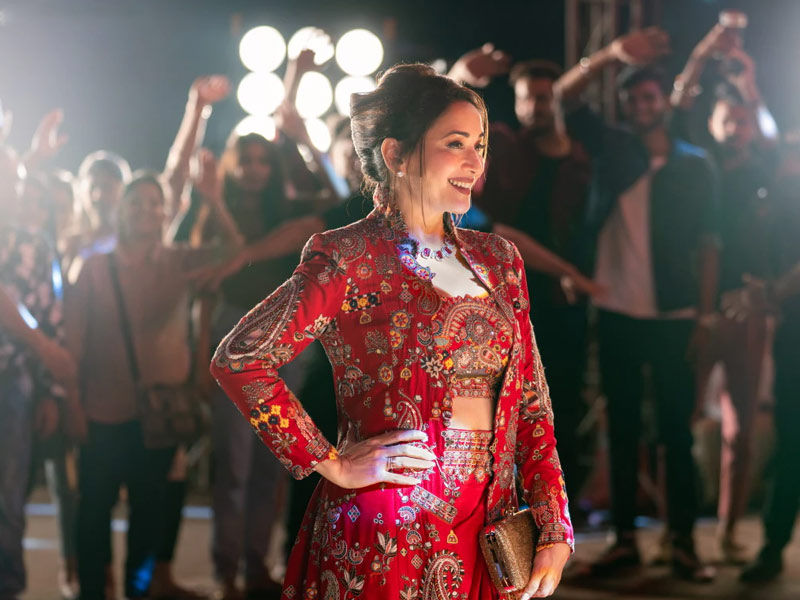 Madhuri Dixit plays the character of missing starlet Anamika Anand. The cops who set out to discover Anamika uncover several truths about the superstar's life. The investigation quickly shifts from 'Where is Anamika Anand?' to 'Who is Anamika Anand?'
The programme also takes advantage of Madhuri's famous songs to convey the impression that she is a superstar. "To begin with, it is a fake narrative," Madhuri replied when asked how much she relates to her onscreen celebrity persona and whether it is based on anyone's life. This isn't anyone's tale, nor is it their autobiography. The show begins with her being a huge celebrity. So I believe they included some of my songs to give the impression that she is a huge celebrity like I am in real life.
They attempted to utilise that to begin the tale by stating that Anamika is a huge star and her life. Not everyone's life is like this. This is her life and her path. We hear various stories about various people. All of that, I believe, has been included in a single script. Everyone's life is not like this, and they are not always depressed. We are content with our lifestyles. We have some terrible moments; occasionally, tragedy hits, such as when I lost my father and was devastated, but I had to return to work. I was on the sets, smiling for the camera. But that was only one occurrence, not our entire lives."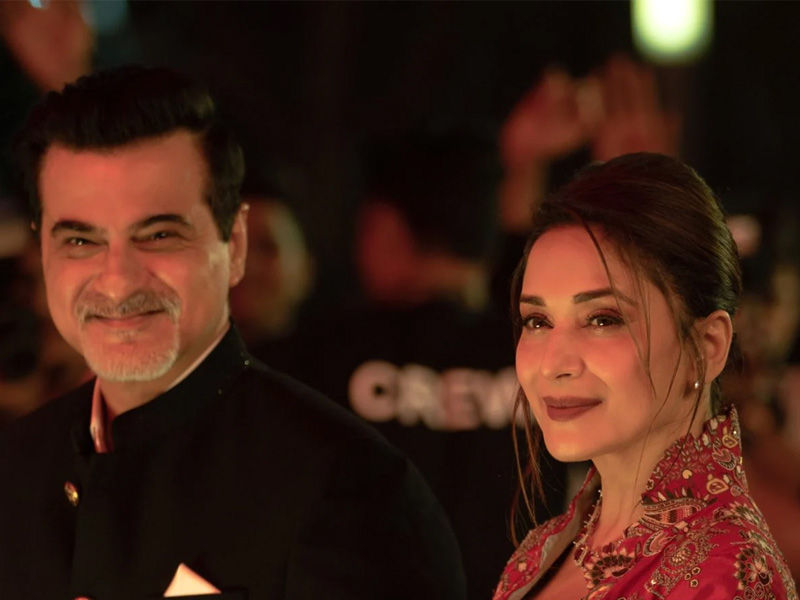 Hers is a difficult existence. She is doing all in her power. She's living the life she didn't want to begin with, and she's enjoying it to the maximum. She, on the other hand, is unable to do s1uch a thing. She believes her family is disintegrating and does everything she can to keep them together. That is the grief of her life that she carries with her. Her interactions with her children, spouse, and mother are completely different from my interactions with the individuals in my life. So it is something I had to steal from other experiences of different individuals that we had read about in their autobiographies and make my own and own it," she continued.
Anamika Anand elaborated on how much popularity means to her, saying, "In my life, people come and tell me, 'Oh, we are your fan, or my mom is your fan.'" That's good,' I say as I proceed. Anamika is obsessed with celebrities. She's clinging to it because she knows it's what's keeping her family together, and it's how she'll survive. So it is essential to her, and everything mentioned to her is very significant to her.
As a result of everything she is going through in her life, she has these kinds of fears. She behaves in a unique way compared to other people." Sanjay Kapoor, Manav Kaul, Suhasini Mulay, Muskkaan Jafari, Lakshvir Saran, and Rajshri Deshpande also feature dramatic family drama. Bejoy Nambiar and Karishma Kohli direct the series, which is produced by Dharmatic Entertainment. The series will be available on Netflix on February 25, 2022.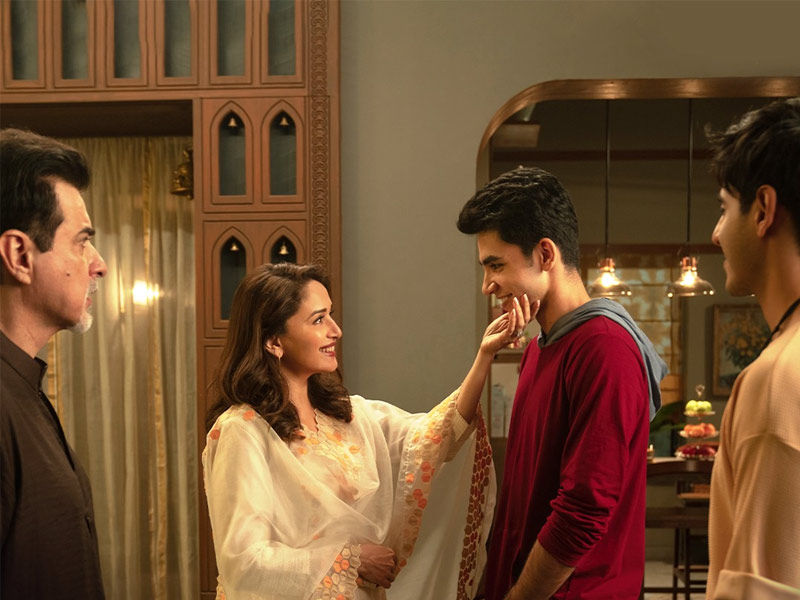 With his work in programmes like The Gone Game and The Last Hour, Sanjay Kapoor has established himself as a force to be reckoned with on OTT. The Fame Game will most likely be another significant release for him. He plays a man from a humble background who marries the film's 'dream girl.' Based on the trailer, this guy will have his own secrets and anxieties. If the creators explore these flaws in-depth, giving him a deep character to dig his teeth into, The Fame Game is likely to hit it out of the park.
Manav Kaul in a pivotal position Manav Kaul, like Kapoor, has demonstrated his ability on OTT. With his flawless reactions, the undervalued actor stole the show in Ajeeb Daastaans. He appears to play the part of an actor who is "more than just a co-star" for a protagonist. His reel chemistry with Madhuri is anticipated to be the series' 'X factor.'