A scene in which a closeted character Google "am I gay?" amidst a sexuality crisis has become a fixture in the LGBTQ+ teen coming-of-age canon. This typical moment of self-doubt is present in Heartstopper, but not how we're used to seeing it. It's the love interest, not the protagonist, who is hesitantly spelling out G-A-Y.
This subtle but significant difference in Netflix's 8-part program, taken from creator and writer Alice Oseman's Tumblr-originated webcomics turned graphic novels, exemplifies the genre's need for a breath of fresh air, as does Heartstopper's modern portrayal of LGBTQ+ teens.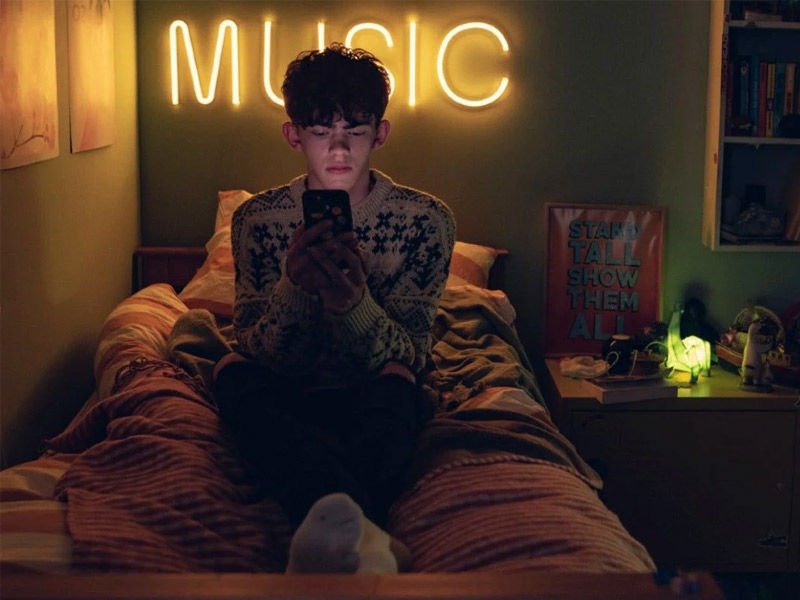 Charlie (newcomer Joe Locke) is already out and proud, a refreshing break from the closed-off storylines that dominate queer coming-of-age stories. We see the dorky teen fold himself to fit on a school bench with his friends, Tao (Will Gao) and Issac (Tobie Donovan), the latter often found with an Oseman book in hand, as the trio recounts their morning spent ducking away from bullies and popular kids in the corridors of Truham Grammar School for Boys. This group of pals, each facing challenges in their adolescent years, includes Elle (Yasmin Finney), a transgender student. She has transferred to a nearby all-girls school.
When Charlie is assigned to his new class, he is placed next to Nick Nelson (Kit Connor), a rugby player in the year above who exudes golden retriever energy. The two high schoolers exchange timid welcomes, but Charlie isn't interested in suppressing his emotions (which appear as animated doodle butterflies that float across the screen). Their friendship-turned-relationship is recounted in eight episodes with thoughtful detail and loving genuineness.
Heartstopper is a genuinely wholesome picture of navigating high school devoid of liquor, drugs, or sex, aimed toward teenaged audiences, with PG-rated love looks and awkward flirting.
While the lack of edginess may put some people off, the wonderful romance that develops between Charlie and Nick and their friends' trials and tribulations more than compensates.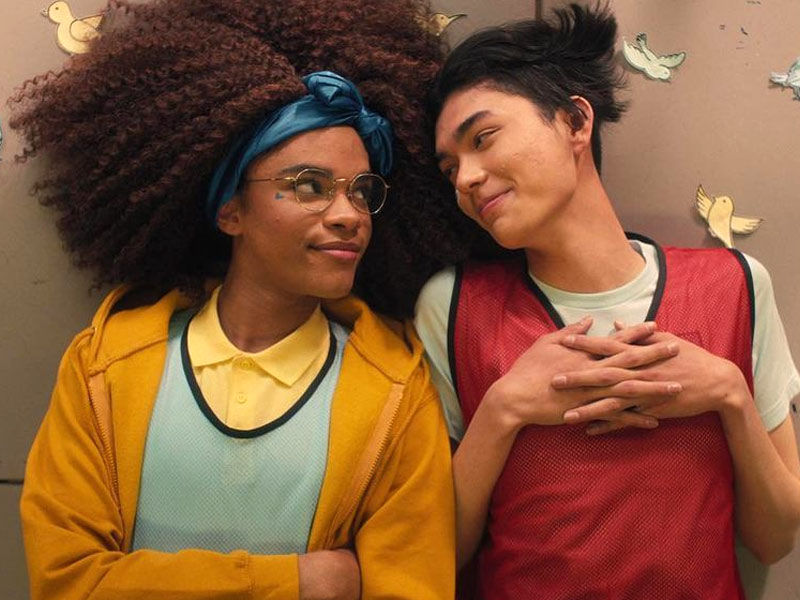 While the show is primarily a varied, optimistic depiction of LGBTQ+ kids, there is also hatred in the Instagram comments on coming out pictures and animosity in sarcastic remarks packed with homophobia that the popular males laugh at. However, the existence of these tie-wearing middle-class pretentious males is secondary to the central characters, who have been given beautifully lifelike characteristics.
In addition, Heartstopper deviates from the cliche of nearby high school storylines (such as Hulu's Love, Victor) in how it treats sexuality with the maturity that these stories have always merited. The British setting is also a welcome break from the American high school atmosphere that dominates teen television.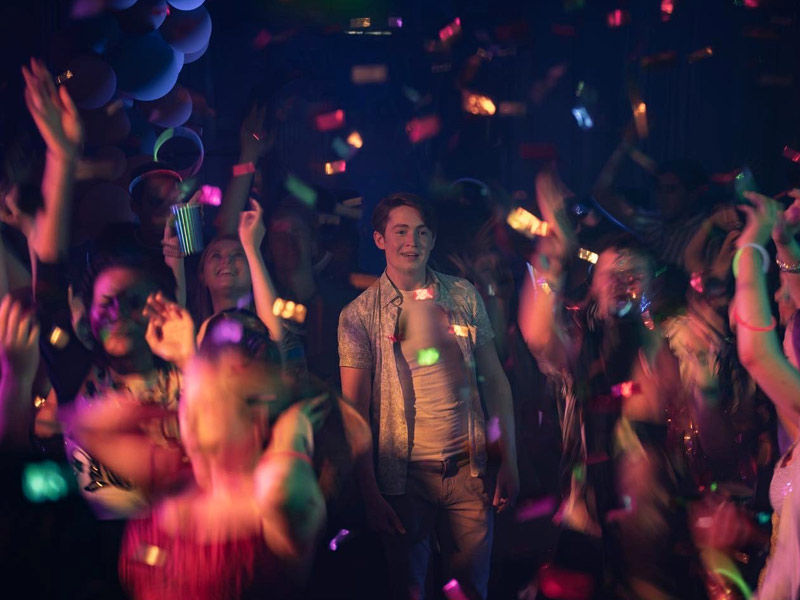 The soundtrack features almost entirely female musicians, including Wolf Alice, Girl in Red, Orla Gartland, and Maggie Rogers. Baby Queen's infectious song "Colours of You," composed for the play, portrays the energy of adolescence. It contrasts with the internet generation's rhythms. The clacking breaks the silence of computers and Instagram DMs' chimes arriving and disappearing.
Phone screens light in the dark while messages are typed, only to be deleted when responses are second-guessed. This emotional foundation of comprehension underpins Heartstopper, ensuring an in-touch, compassionate depiction that feels completely genuine.
This sincerity is also evident in the casting of the Heartstopper. The show's casting director, Daniel Edwards-Guy, has done an outstanding job locating appropriately aged actors to bring these characters to life, which is still a rarity. The bench for this remarkable group of mostly newbies is so packed that Nick's dog Nellie is the spitting image of her cartoon counterpart. On the other hand, Locke and Connor serve as the series' anchors, adopting Nick and Charlie's endearing, bumbling adolescent awkwardness.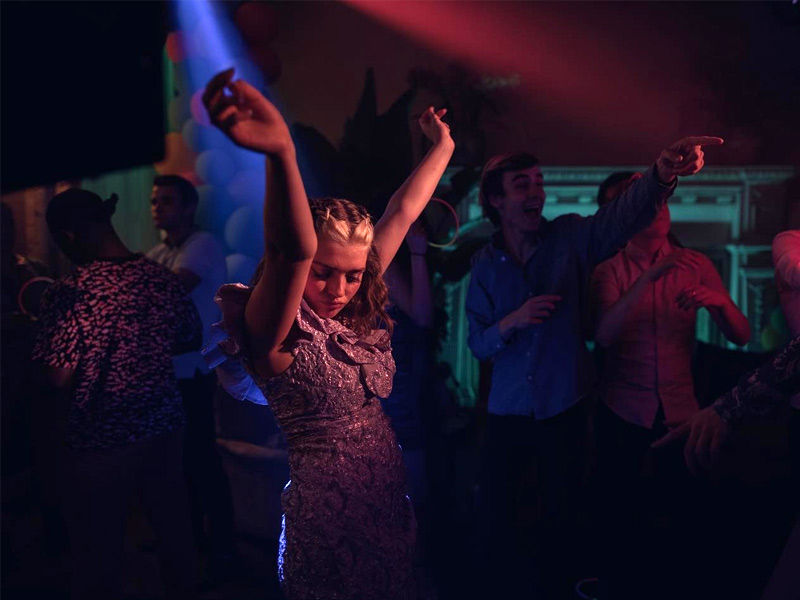 The diverse personalities and identities of the larger group are equally endearing. Secret girlfriends Darcy (Kizzy Edgell) and Tara (Corinna Brown) are a young lesbian couple with a natural connection that isn't sexualized; Nick's coming to terms with his bisexuality is a patient journey. That is never simplified to him as "choosing aside."
With the warmth of brilliant sunlight and the vibrancy of combined pastels and neons, Oseman's deftly written narrative has a lightness that doesn't sacrifice watchability, which is an accomplishment in and of itself. Heartstopper also discovers these glints of gold with supportive parents who check in on their children's sentiments and pick them up at parties with a 10 p.m. curfew and a few teachers who care about their kids' well-being. The show's comforting dynamics, grounded in genuine dramatics, are reminiscent of Oseman's delicate journey of self-discovery.
It's impressive how director Euros Lyn preserved the fundamental message and crafted a visual homage to Oseman's work; scenes in the series grab panels from the webcomic and bring them to life with such clarity. Heartstopper is one of the best page-to-screen adaptations in recent years, thanks to its unique direct transition from illustration to live-action.
Because this first season adapts the first two Heartstopper volumes, there is a lot more to Nick and Charlie's narrative to discover. Heartstopper is an open-armed hug for LGBT adolescents, laying the groundwork for what we can only hope will be uplifting and inclusive depictions of gay characters for the next generation of viewers. Heartstopper captures the current world and its intersection with the internet and growing up today and is acutely aware of the world it depicts on screen.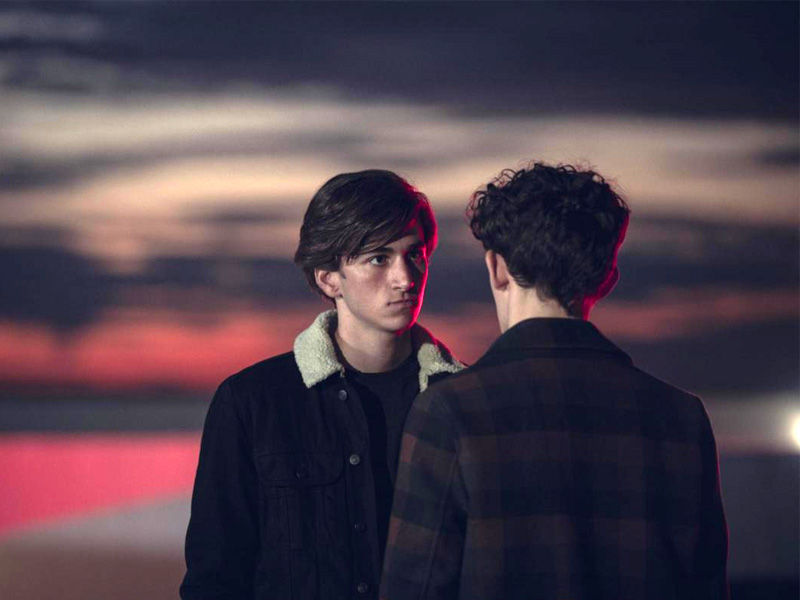 Like Oseman's novels, this pleasantly entertaining show has much to say about young people's mental health and what it means to be a part of the LGBTQ+ community today. The show will be a hit with an already devoted fan base poised to grow. all of this horrible story's jagged edges.