Hiccups and Hookups, starring Prateik Babbar, is Lara Dutta's first web show. She portrays Vasudha, a desperate single mother who lives with her daughter Kay and brother Akhil (Prateik Babbar). The programme revolves around a dysfunctional family whose members don't blink while discussing the most personal matters. One of the characters in the new programme, Hiccups and Hookups, exclaims, "Normal is so 2019," and the series' just released trailer proves it.
Cast of Hiccups and Hookups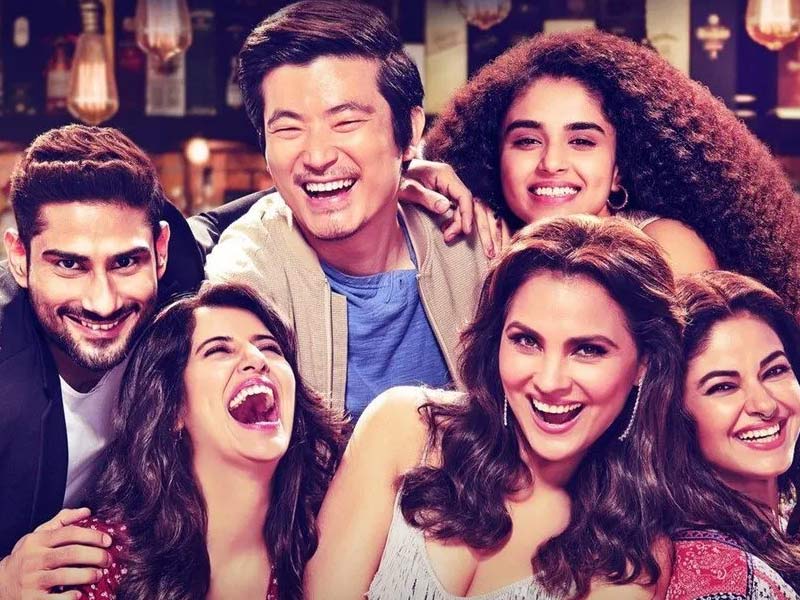 Lara Dutta Bhupati – Vasudha
Prateik Babbar – Akhil
Shinnova – kay
Meiyang Chang
Meera Chopra
The film follows the Rao family's chaotic, confusing, and amusing familial relationships as well as their love lives. So there's Vasu, a single mother played by the lovely Lara Dutta, who's going out on a date for the first time in 20 years. You have her brother, Akhil, played by Prateik Babbar, who gives his character, dubbed the "CEO of flings," an impish appeal. Then there's Kay (Shinnova), "an unassuming teen" who has a habit of walking into awkward situations. Prateik reads Lara's profile on a dating app and corrects her, saying it seems more like the facts in a FIR report in the Hiccups and Hookups trailer.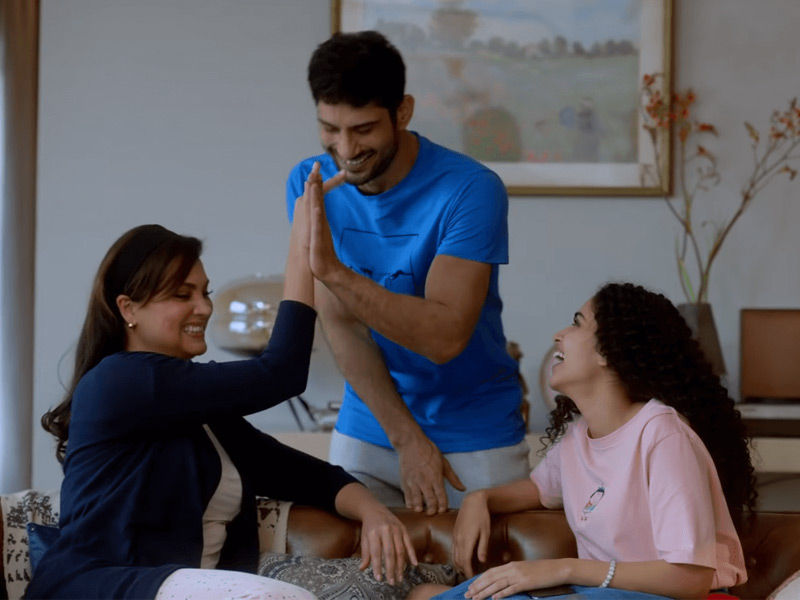 While Akhil fancies himself a dating and relationship guru, Kay is a naïve adolescent who sees nothing wrong with romancing a boy in her house despite her mother's presence. They're all dealing with different difficulties in their love lives, including Vasudha getting caught in the middle of a romance by her daughter.
According to filmmaker Kunal Kohli, families, like relationships, come in a variety of forms and sizes. He continues, "We have these idealised families and rituals like this." This is the first of a series of articles about modern relationships and how complicated they may be. The sitcom follows a family as they discuss anything from breakfast to sexual antics. I'd call it a realistic depiction of a modern-day family, and to be honest, many modern-day families are capable of having open and honest discussions about the most intimate areas of their lives."
Vasudha, played by Lara Dutta, is a 40-year-old woman who wants to reclaim life by having some sexual escapades. The performer revealed that she had a blast portraying the oddball character. "It's a powerful sensation to play a 40-year-old lead on television." I was intrigued by Lionsgate Play's decision to tell a story of a 40-year-old woman and to focus on topics that are taboo or lack a voice. Vasudha's character is multi-faceted, and she is very sympathetic as a result of the events and situations she encounters. In a statement, she stated, "I'm excited to see how the public responds to our projects".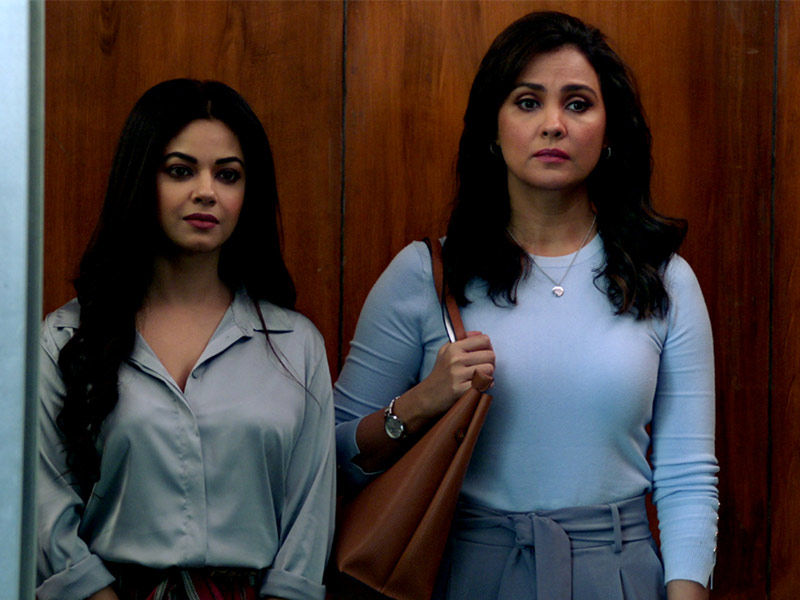 Prateik Babbar said, "Akhil was." It's a lot of fun to play this game. He's a successful entrepreneur who prefers to be involved in short-term relationships."
His character, the CEO of a dating company, is a romantic at heart but won't commit. "In the face of tragedy, he stands by his sister and niece, a guy with a beautiful heart." "His main struggle is with emotions," Prateik concluded."Bold is a subjective phrase, family is the most essential component of anyone's life," show director Kunal Kohli said of his artistic choice. In each situation, a family provides the finest guidance. Why, on the other hand, do we avoid discussing sex education or any other private matter with our families? This is what the series on being honest with your family about all elements of your life will highlight."
When asked how he feels about the link between risk appetite and artistic brilliance, Kunal responds with a pop culture reference: "As one of the biggest OTT hit series ('Scam 1992: The Harshad Mehta Story') says, 'Danger hai toh ishq hai (where there's risk, there's love and pleasure)'. Risk is present in every situation.
I made 'Ramyug' this year, and a few individuals opposed to that as well." "The world is such that people may object to anything," he says, changing the direction of his statement. "As an artist, you can't afford to get tied down or become so afraid that you end up not doing anything." People who oppose to any sort of content must first grasp the creator's, filmmaker's, and platform's intentions."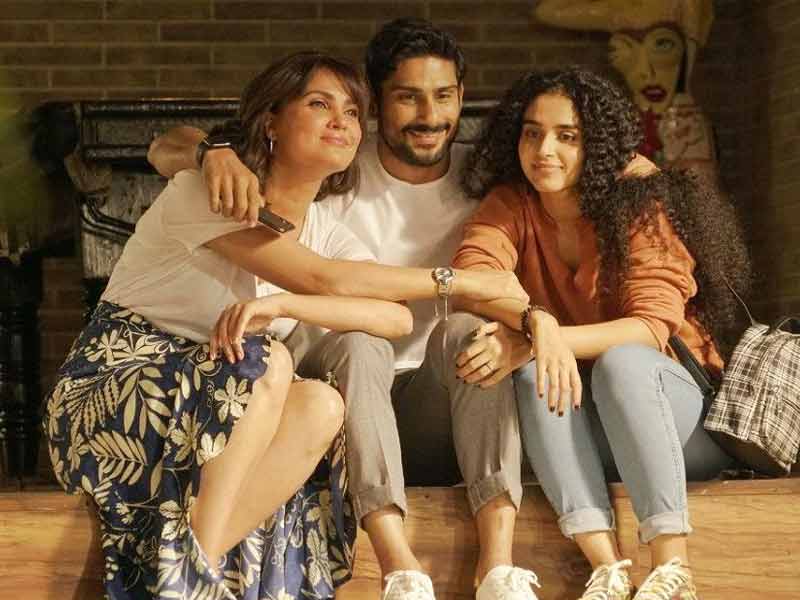 "None of us are here to generate startling stuff. We are here to make excellent content that makes a difference," the director adds, reiterating his position. Lionsgate is a well-known and responsible production company on a global scale. Lara hasn't done anything like this before, and neither have I nor Prateik. Shinnova is working on her debut project. As a result, we are all responsible individuals. The subject might be something that some people find uncomfortable, but we have presented it in a very pleasant manner since we are clean-hearted people."
Hiccups and Hookups

is nice light watch with many fun and quirky elements.