There is a piece of good news for all the fantasy lovers who are looking for a perfect fantasy movie to give a watch. A perfect American Fantasy adventure movie is finally here to give all its viewers a cinematic ride. Jungle Cruise has been directed by the renowned directors, John Requa, Michael Green, and Glenn Ficarra. Movie is based on our favorite Walt Disney eponymous theme park attraction. Jungle Cruise will offer you the cinematic ride with some renowned stars, Dwayne Johnson, Emily Blunt, Jack Whitehall, Paul Giamatti, and Edgar Ramirez. Let's get deep into this cinematic ride and find out is it really worth riding or not!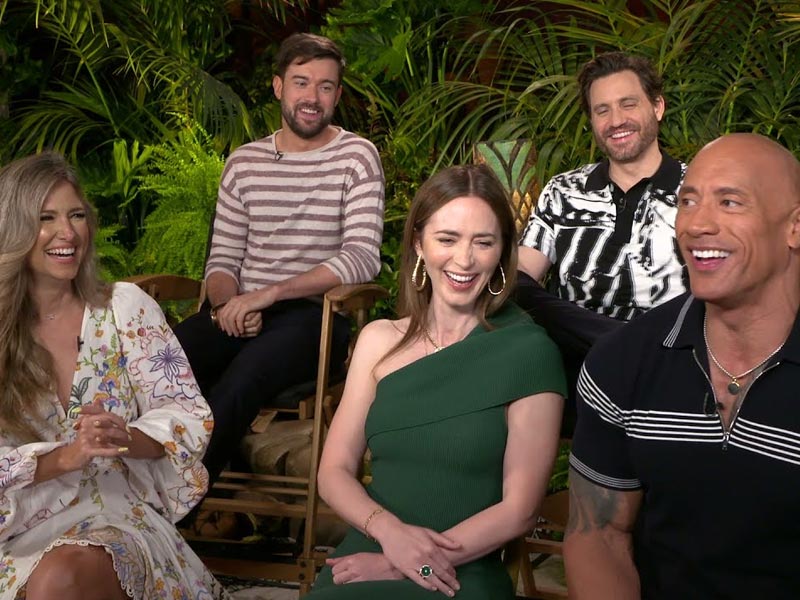 STORY OF JUNGLE CRUISE
The story of Jungle cruise is based on the theme park of Disney theme park ride. Story of revolves around Dr. Lily Houghton's, played by Emily Blunt, who is in the quest for the ancient tree of life in order to save mankind. This quest pf her leads her to the Amazon Rainforest where she discovers Frank Wolff, played by Dwayne Johnson, who is the brawny captain of a rickety old boat, whom she hires for her mission. But their whole journey is filled with adventure, actions, and enemies.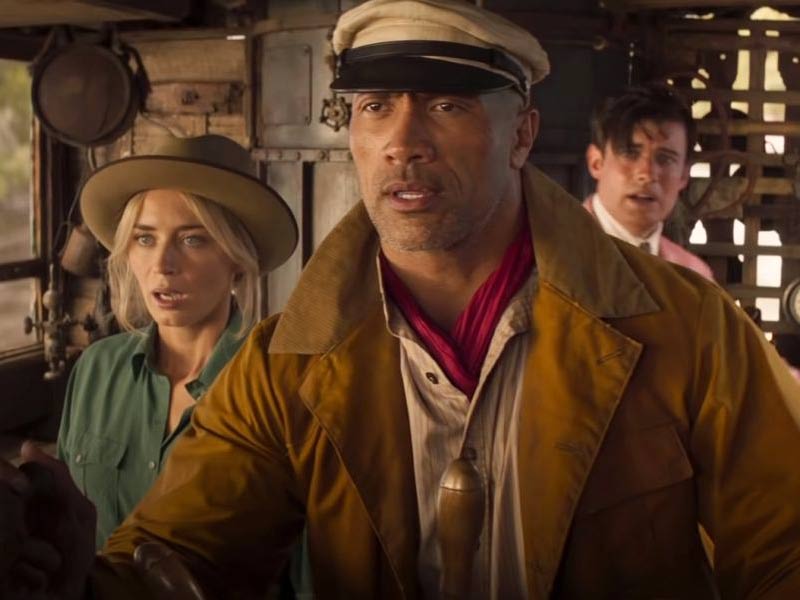 REVIEW OF JUNGLE CRUISE
You are warned by the skipper Frank Wolff, "Everything you see wants to kill you, and can," who runs the most thrilling and yet cheapest jungle cruise. Obviously, he has his own ways to make this happen, but eventually, he meets his match in the feisty doctor Lily, who is always chasing some farfetched dream of hers and she is ready to go where no one else has ever gone. Also, her brother McGregor, played by Jack Whitehall, joins her in her journey of finding a tree that possesses unparalleled healing powers that as per Lily, will change the medicine forever.
The plot of the movie is simple that can accommodate a lot of action and adventure in it, and it actually does. As the movie is written by six writers, hence it proves to be a classic example of too many cooks. It gives us a feeling of so many movies rolled into one. Just like the theme park ride, the movie majorly focuses on taking its audience for an adventurous ride and also adds so many cinematic elements into it that take its viewers into the whole other cinematic world. The movie also has some exciting chase sequences and interesting fights.
The movie is overstuffed with so many new characters that keep popping up until the movie reaches its climax, but none of them feels so soulful. However, the set of the movie is incredible and the atmospherics do build the cinematic grandiose that is needed for the perfect big-screen experience. However, big letdown is that the CGI doesn't hold it well. The movie is very high on its star powers, having so many different characters besides the central ones. Moreover, this movie is Disney's first-ever movie that openly has a gay character that has been handled quite sincerely in the movie that lends depth to this movie.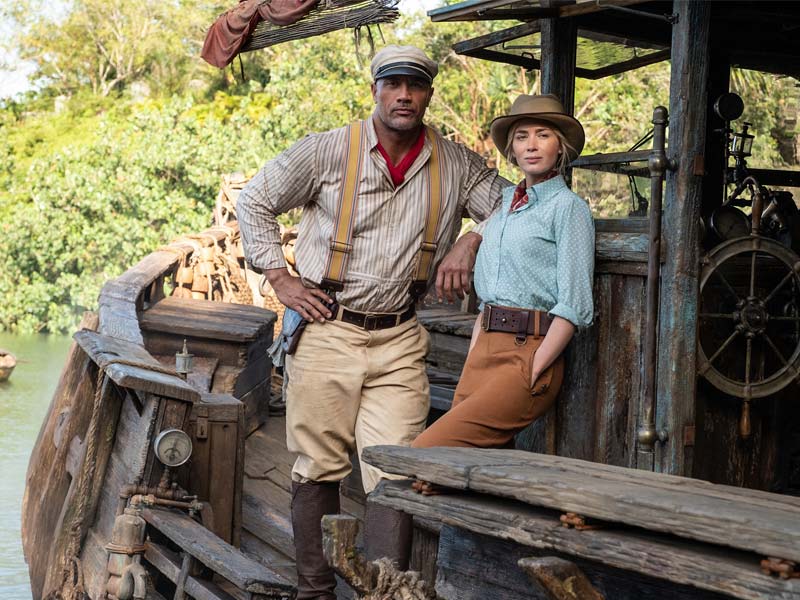 Another big-budget outing has been added to the movie Jungle Cruise by Dawayne Johnson to his Kitty and is actually a perfect and right choice for the role of its character. His character in the movie is not exactly funny, however, it makes it up with the action. It gives a refreshing kind of feel to watch Emily Blunt as Doctor Lili in the movie, she goofily stumbles in her role of a firebrand doctor, who actually spells trouble. Her actions in the movie appear to be really organic and it is really fun and pleasing to watch her in this amazing movie.
The chemistry of Emily and Jack Whitehall appears to be fun and sweet and you will definitely love it in this movie. Jack Whitehall lends the able support and appears very supportive throughout the move. However, Jesse is loud and over-the-top as the annoying Prince Joachim. The only thing that is louder than him is the background score.
'Jungle Cruise' actually had way too many expectations. And somewhere it fulfills the expectations of the audience but has some flaws. However, it is a fun and campy movie and will definitely take you to the world of fantasy and will give you a perfect cinematic ride. So do enjoy this movie with the family this weekend and experience the diverting throwback to the 80s and 90s adventure films. And yes! Don't forget to share your views and opinions regarding this movie, Jungle Cruise.