Moon Knight combines action, humor, and horror.
---
Steven Grant's mind is racing with ideas. The unfortunate hero of Marvel's new Disney Plus series Moon Knight realizes that not only does a violent vigilante periodically invade his mind, but so does a grouchy Egyptian moon deity. And with a bizarre mix of action, humor, horror, and overall craziness (think The Bourne Identity meets The Mummy meets 12 Monkeys), it's safe to say Moon Knight has a lot going on.
Moon Knight, which is currently streaming on Disney Plus and will be followed by fresh episodes every Wednesday, is such a jumble that it arguably shouldn't work. Nonetheless, Moon Knight outperforms expectations in terms of entertainment.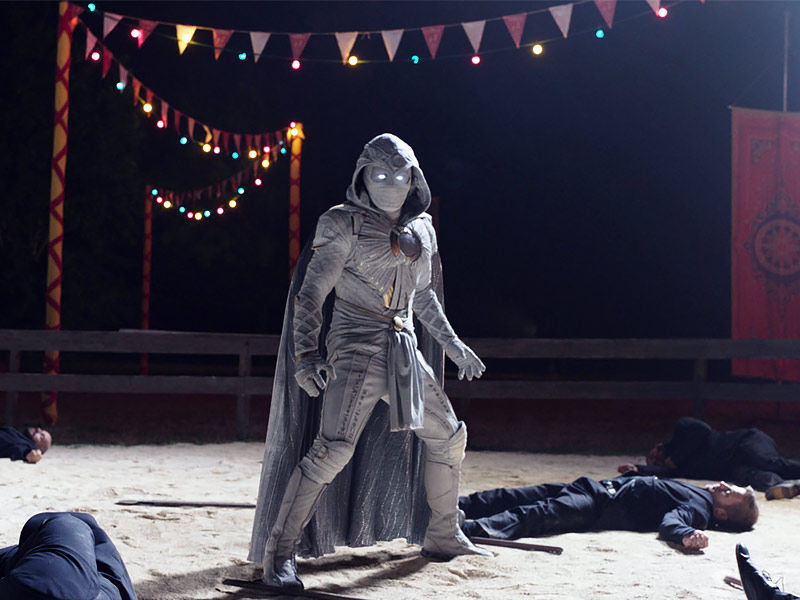 Grant, a mild-mannered milquetoast who works in a London museum, is played by Oscar Isaac. He's a very normal person during the day. Still, he binds himself to a bed surrounded by sand (to show up footprints if he takes off sleepwalking, obviously). His nightly ramblings, though, are more than mere somnambulist shambling. Steven awakens one morning in the European highlands in the thick of a gunfight.
Then things start to become pretty weird. When a brutal mercenary and a strange cult enter his life, Steven's understanding of Egyptian mythology comes to life as he becomes engaged in a conflict between ancient gods.
The first four episodes of Moon Knight were distributed to critics, and it says something that I devoured them all in one sitting and can't wait to see what happens next. Moon Knight is strange, crazy, and a lot of fun.
Introducing a new, key character to the MCU usually entails an origin tale. Before Phase 4, we encountered Spider-Man after the spider bite. We're meeting the next generation of heroes like Kate Bishop, Echo, Monica Rambeau, and other characters. Their origins are linked to or infused with known players. Moon Knight, on the other hand, does things a little differently. It provides us, more or less, with the conclusion of a costumed hero's journey, beginning up to where we left off in Act Three and then filling in the blanks as the story proceeds.
This mind-bending epic, which also juggles a few mystery elements, stands apart in all the best ways from arguably some of the more cut-and-paste components of the MCU, thanks to a ferocious and poignant performance by Oscar Isaac.
For one thing, it is unconcerned with the MCU. Depending on how much you want your chocolate to contact your peanut butter, this may be a blessing and a burden for others. It was allegedly the enticement for Isaac, who only signed on for one season, leading many to assume that this was a fully solo plot, but it was also a one-and-done season-wise.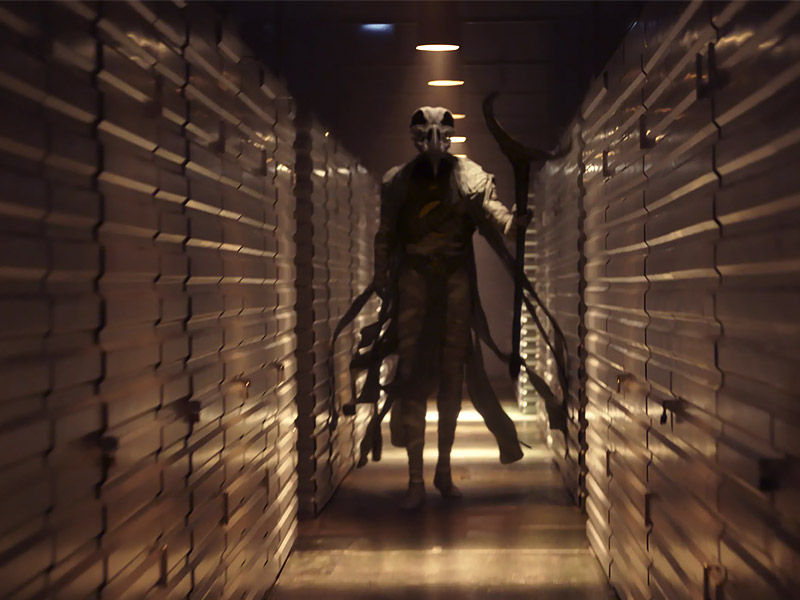 It's unclear whether that turns out to be the case. Still, Moon Knight as a costumed crusader already exists at the start of the series and has existed as a murderous supernatural vigilante for years, solidifying that a program is an isolated event. Given Isaac's protagonist character's unique circumstances, it's easy to see why this would be a perplexing, fragmented narrative. Much of it is a loop, with signals going both ways: that everything is an illusion or that the illusionary features are part of a larger conspiracy to deceive our hero.
Unfortunately, suppose Moon Knight is eternally separated from the MCU (there are a few verbal allusions to other MCU topics, but not enough to be noticed). In that case, this show hijacks a lot of amazing magic connected to Egyptian mythology and knowledge concerning deities and the afterlife. The series can undoubtedly stand on its own, but there are times when you wish people and themes could break out and play in the bigger sandbox. With this one-of-a-kind and seldom-seen supernatural background come some astounding special effects, ranging from spinning the night sky like a globe to floating enormous ships over destiny's dunes to monster Kaiju-style brawls between towering gods.
In episode 1, there's a large action scene that puts a unique spin on a classic action scenario, playing out as a complement to (and possibly a light send-up of) the showpiece car chases in Hawkeye, Falcon, and Winter Soldier, as well as any movie with a frantic pursuit sequence. This chase scenario has some amazing direction that hypes the levels of both danger and hilarity with each delightfully ridiculous clip. This sequence highlights the essence of the series: It's humorous and thrilling and seeks to take you away from familiar Marvel territory and into something new.
The series even ventures into horror territory, from a horrifying hallway pursued by a skull-headed creature to a dark moment in which background extras are shown to be more than they appear. It's surprising how many tones swings there are in this first episode, with several genres overlaying like the personalities at the fight in Steven's mind. What's more remarkable is how well it works. Moon Knight is a one-of-a-kind experience thanks to the screenplay, directing, graphics, and even jaw-dropping editing. And it's all held together by Isaac's smart performance, which navigates these many tones with total assurance.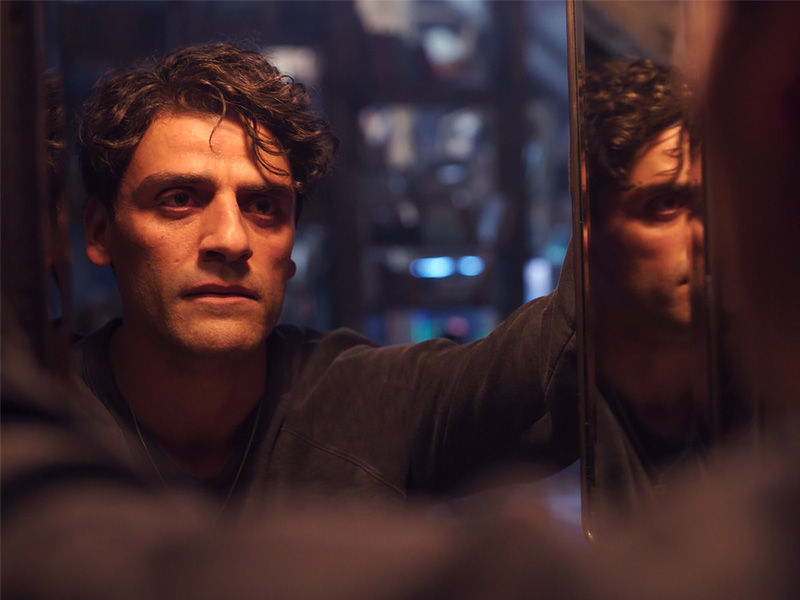 Isaac has a natural gift for physical and verbal humor. His British accent helps; it may not be the most realistic London accent ever (I'm British, FYI), but the "bruvs" and "bollocks," as well as one well-placed "wagwan," are amusing. Some viewers may not comprehend it (Isaac alluded to British comedy and comedians such as The Office and Peter Sellers). Some superhero aficionados may dislike a program with little superhero themes. But, by portraying both sides of the main character, Isaac carries the show and makes it appear effortless.
Ethan Hawke plays Arthur Harrow, a chillingly peaceful antagonist who parallels Steven Grant's turbulent character (s). Harrow is another Marvel villain who has a point, and Hawke's charisma plays a significant part in that. Isaac and Hawke, two big-screen giants, are crucial to making Moon Knight's wackiness stick.
It also featured the weakest villain we've seen thus far. Neither Arthur Harrow nor Ammit had much of an impression – but I'm not sure they intended. From the start, this was Khonshu and Marc/Steven, and everything else was just a bonus.
The people who claimed to be in charge of the story's mental health performed a mediocre job. They gave Marc's Dissociative Identity Disorder the status of a superpower. I'm glad they didn't demonize DID, but they simplified a complex condition into a gimmick. That is disheartening but not entirely unexpected. For almost thirty years, the cartoonist has dealt with this on and off, and it isn't easy to approach it in a completely exact manner.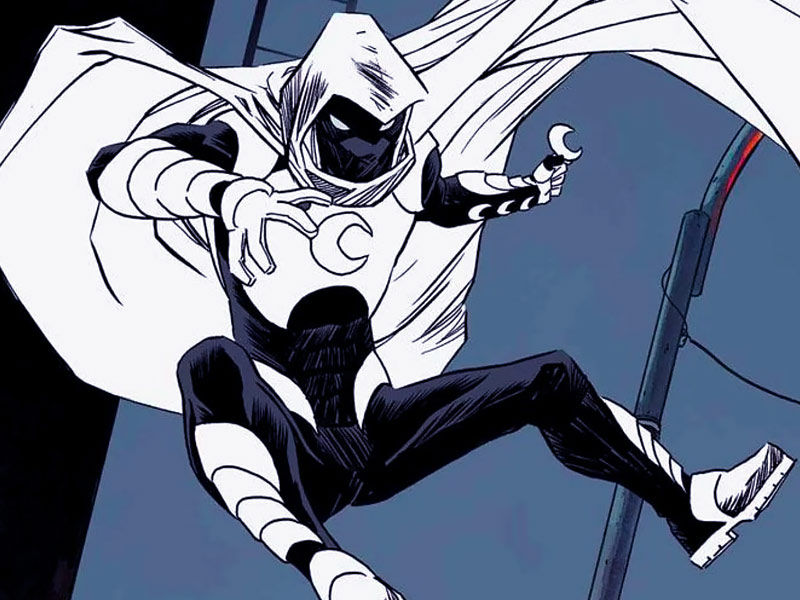 While Moon Knight is a unique experience, it reminds me of two earlier comic book adaptations that adapted Marvel books but aren't strictly part of the Marvel Cinematic Universe. As oddly distinct as it is, Moon Knight may remind you of Venom and Legion.
Moon Knight, like Venom, has a Hollywood A-lister who is forced into violence by an irascible voice in his brain. There's less gore, but it's sharper and funnier than Venom, with better antagonists. But, while Moon Knight's divine voice is frequently amusing, there is only one Venom.
Meanwhile, the splintered personalities and bizarre tone resemble Legion, a three-season FX program based on Noah Hawley's X-Men comics from 2017 to 2019. Legion was a psychedelic delight, an adventurous and eye-popping explosion of mind-fuckery. Moon Knight isn't as outlandish as Legion; the cinematography is the normal Marvel muddiness compared to Legion's kaleidoscopic vistas.
Moon Knight fumbles out of the gate with a completely confused, unskilled guy but then grows into a multi-layered tale involving mental illness, delusion, deception, and otherworldly power plays for humanity's souls. Unlike other MCU films, Moon Knight begins at the conclusion, bringing us the final chapter in the narrative of Marc Spector as Moon Knight, with actor Oscar Isaac delivering the goods as a tired man with a fragmented mind attempting to pull himself out of a horrific hole.
Oscar is the assured center of attention here, but he is not alone in his brilliance. However, any problems in the Moon Knight design are more than offset by Isaac's remarkable performance and ability to locate poignancy and purity in the middle of a sea. ..
Moon Knight episode 6's finale and post-credits scene hint to further adventures for Marvel's oddest superhero.
Moon Knight has completed its first season with its sixth episode. The climax is sudden and bizarre, but it ends the threat posed by Ammit and Arthur Harrow. Normally, these Disney+ Marvel episodes end with cliffhangers to build the Marvel Cinematic Universe. Still, Moon Knight stays true to itself and builds towards what's next.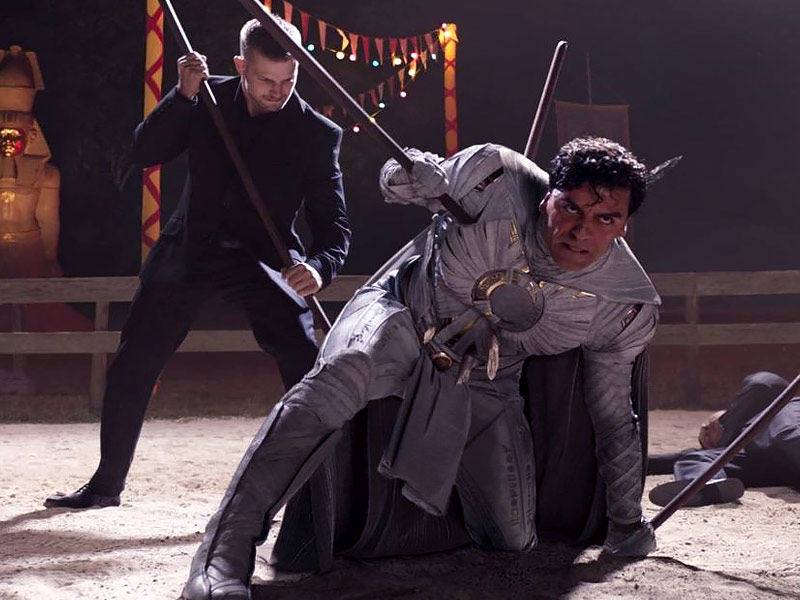 A scruffier version of Harrow appears to be receiving treatment after the fight in Cairo. But Harrow is in for a scarier ride yet, when a mysterious, Spanish-speaking man arrives out of nowhere and wheels him out to a car, where Khonsu waits in the back seat.
"Marc honestly felt that I wanted his wife to be my avatar once we split up," Khonshu explains. "Why would I need anybody else when he has no idea how tormented he is?" The Moon god then knocks on the window. He introduces Harrow to Jake Lockley, the third, more deadly personality we saw imprisoned up in that tomb.
Jake shoots and probably kills Harrow on Khonsu's instructions before driving away in the car with the not-so-subtle "SPKTR" registration plate. So it's evident why Khonshu was so relaxed about releasing Marc — since Marc hasn't been freed. Or, at the very least, not all of him.
This ruse won't last long because Marc and Steven will notice the new Jake-induced blackouts. Because they all share the same body, Marc and Steven can still conceivably channel Khonshu's strength and use it against him in future MCU appearances, probably with a super-powered Layla by their side.
That doesn't mean they'll have an easy ride. Suppose Moon Knight gets retained for a second season. In that case, Jake Lockley might be an even more dangerous nemesis than Harrow, lurking directly within their own, already packed head.
Jake was initially introduced in the comics as one of Marc Spector's disguises before becoming his distinct personality. That version of the character, a crooked cab driver, generally works alongside Moon Knight, assisting in the fight against evil due to his numerous illicit connections.
However, the MCU has recast him as the living embodiment of that evil and Moon Knight's main antagonist moving forward.
This fits very perfectly with the show's continuous themes of self-confrontation, even if it defies the "balance" that Marc and Steven have finally established. Don't be shocked if we later learn that Jake was responsible for Layla's father's death.
But, as this season has shown, Marc and Steven are tough as nails even under the toughest of circumstances, so Jake and Khonshu are in for a struggle.
Who exactly is Jake Lockley?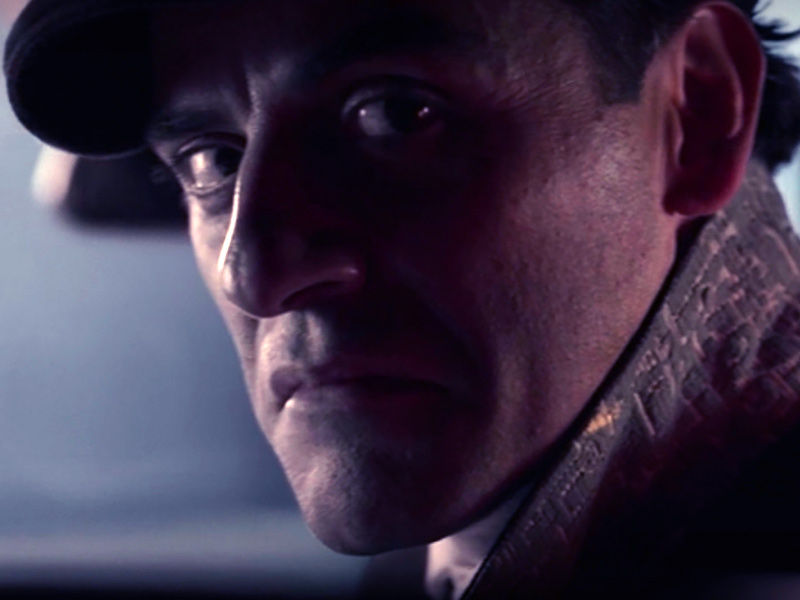 While we won't disclose all the facts here (you can read on for more), the hints the series has been planting come to fruition in the show's finale.
And it appears that many of the fans' worst worries about how Lockley would fit into Marc Spector's life have been realized, which is a shift from Lockley's comic book characteristics.
Jake Lockley plays a specific role in Moon Knight's functions in the comics. We've got all the answers to your questions about what this may imply for the Moon Knight finale and the character's future in the MCU.
Finally, it seems that Marc Spector has dealed with Khonshu. And while Spector first thinks that Khonshu would claim Layla as his new Avatar, something far worse occurs: Jake Lockley comes.
Khonshu claims that Marc Spector was far more damaged than even Marc understood, allowing Khonshu to take on Lockley as his Avatar's most brutal element – a role he appears to have completely embraced now that the war against Ammit has concluded.
In this one-act, it appears that all of Marc Spector's violent outbursts and secret killings, which were indicated to be the work of a hidden, third identity, are shown to be the work of Jake Lockley, as predicted.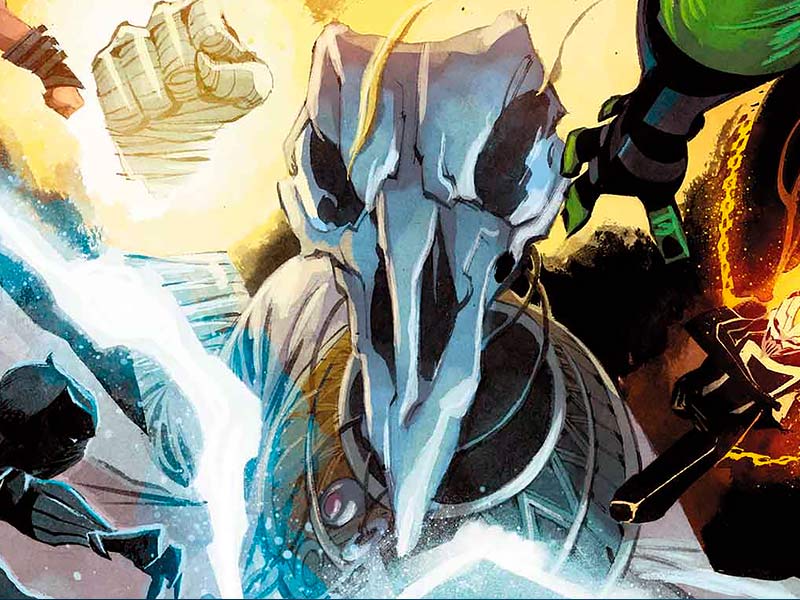 Lockley's appearance might spell disaster for the greater MCU, especially if his terrible new Avatar heightens Khonshu's murderous techniques. The comic book narrative Avengers: Age of Khonshu may provide some insight into the worst-case scenario for Lockley as Khonshu's Avatar.
In that scenario, Khonshu enables Moon Knight to take on the whole Avengers team to avert the advent of the diabolical enemy Mephisto. Could Jake Lockley's entrance pave the way for Moon Knight to become a true MCU villain in his next outing?
We'll have to wait and see where that takes us. Season 2 of Moon Knight? A cameo in a feature film?