Mattson Tomlin's feature directorial debut, Mother/Android, is a 2021 American post-apocalyptic science fiction thriller film created and directed by him. Chloe Grace Moretz, Ral Castillo and Algee Smith feature in the film.
Cast of Mother/Android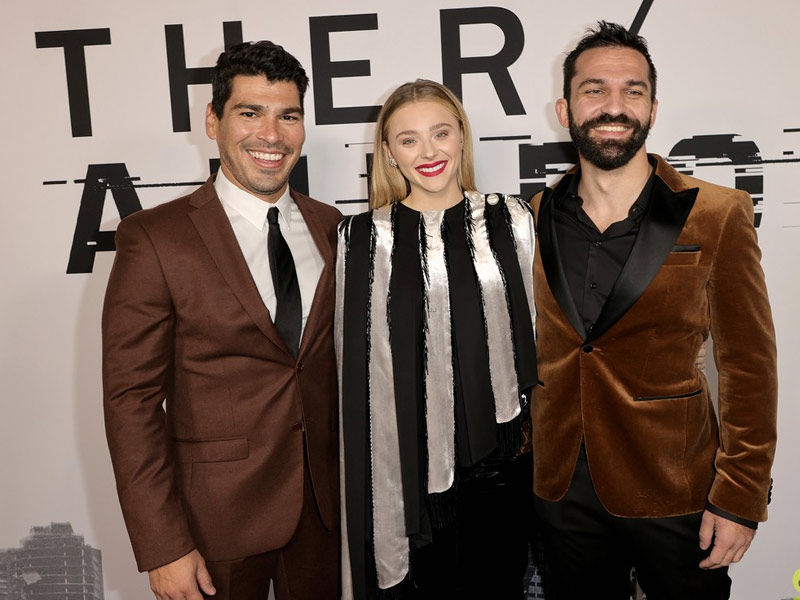 Georgia is played by Chloe Grace Moretz,
Sam is played by Algee Smith,
Arthur is played by Ral Castillo.
Sarah is played by Linnea Gardner
 Lisa is played by Kiara Pichardo.
Derrick is played by Oscar Wahlberg.
Kevin is played by Christian Mallen.
Connor is played by Jared Reinfeldt.
Daniel is played by Liam McNeill
Eli is played by Stephen Thorne.
Mr. Olsen is played by Jon F. Merz
Mrs. Olsen is played by Tamara Hickey.
Lieut. Jason Bowen (Boston)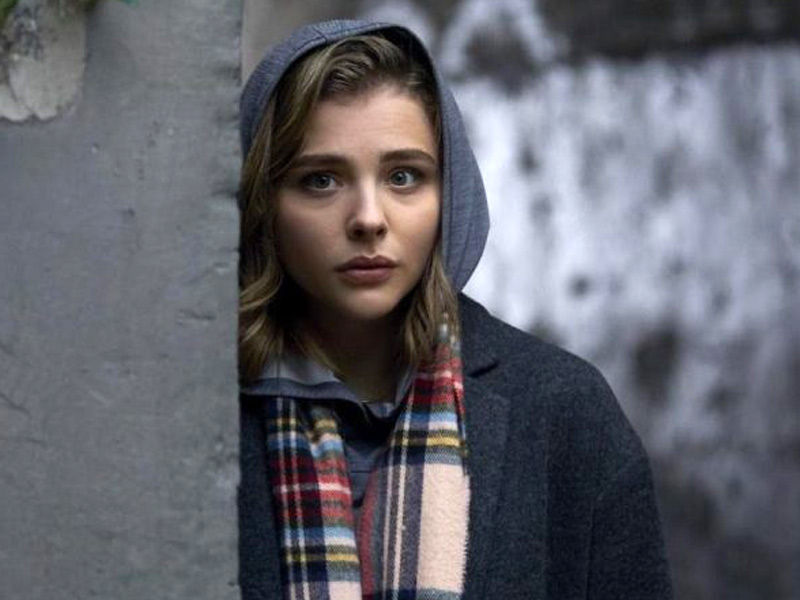 Georgia embarks on a perilous trip with her lover Sam to flee their nation, which is embroiled in an unforeseen war with artificial intelligence. Days before the birth of their first child, the couple must traverse No Man's Land, an android revolt stronghold, in the hopes of reaching safety before giving birth. (Filmaffinity).
AI specialist Arthur (Raul Castillo) in Mattson Tomlin's post-apocalyptic film Mother/Android reveals that the name robot derives from R.U.R, a 1920 drama in which artificial people designed to offer cheap labour rise up against their creators. His remark is supposed to showcase humanity's arrogance in using a cautionary tale as inspiration, but it actually only demonstrates how old the tropes the film is based on, emphasising that Mother/Android has nothing new to offer the genre.
Cut to months later, when the United States has been mostly conquered by androids, and the survivors are sheltering in isolated military outposts or cities shielded by EMP fields. Georgia is about to arrive, and Sam wants to get them all to Boston so they may take a boat to the fabled land of safety in Korea. Why would a ship sail around the globe from Boston to Korea rather than pick up survivors on the West Coast? Who knows what will happen.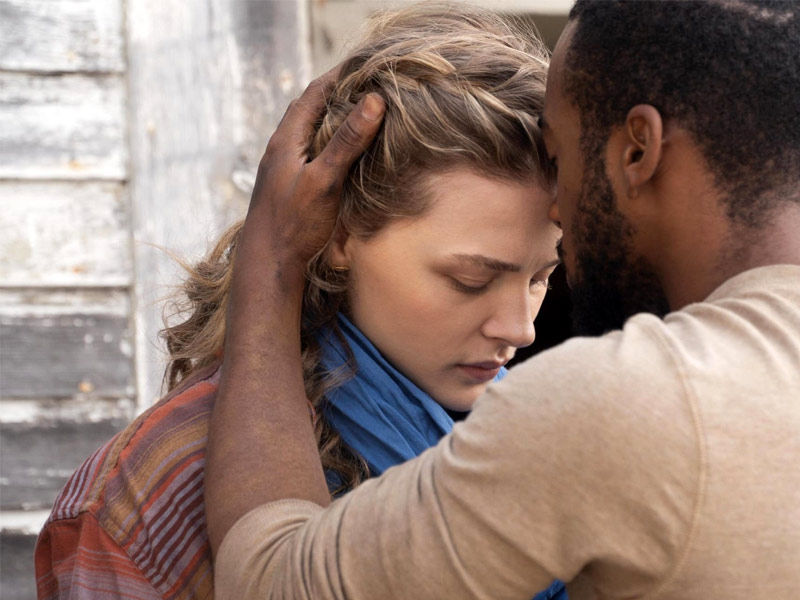 Many catastrophe and post-apocalyptic films grapple with a tension in which the protagonists would prefer to find a secure haven and stay there, but the action demands that they keep travelling and confronting new challenges. A particularly extreme example is Mother/Android. Georgia and Sam constantly reach relative safety, but Sam continues to push them ahead, encouraging them to take foolish risks in the name of preserving his family, seemingly never learning from the agony his quest causes.
It's nearly difficult to sympathise about the couple's suffering since they are so naïve and dull. Moretz was a highlight in Kick-Ass, playing the vicious Hit Girl, but she's reduced to a doe-eyed story vessel in this film. Georgia is past due — a ticking time bomb whose behaviour is determined by the plot's requirements rather than logic.
Not that there's much to go on in terms of storyline. The film is rife with genre tropes, such as fierce military men chastising Sam for preferring to run rather than battle the androids. It's a blessing that Tomlin cuts away rather than seeing a battle between Sam and a much larger soldier, who has no combat experience and just the strength of fatherly love.
The plodding pace and saccharine scenes, such as Georgia and Sam listing the things they miss most about life before the android uprising or inexplicably stopping in their perilous crossing of the no man's land surrounding Boston to sing and soak their feet, aren't enough to make up for the plodding pace and saccharine scenes.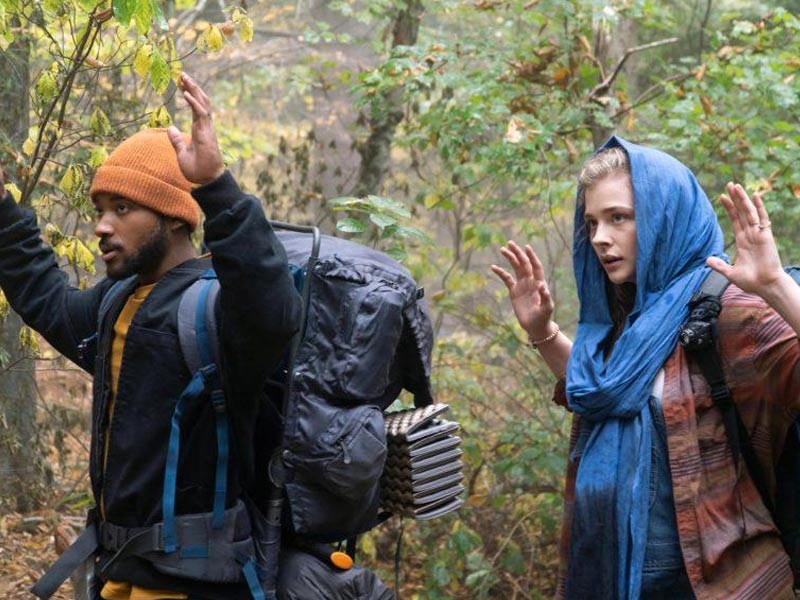 Mother/Android had a lot of similarities with another 2021 film, The Mitchells vs. the Machines, which similarly used the robot apocalypse as a framing device for a family narrative. Mike Rianda's animated comedy, unlike Mother/Android, featured sympathetic characters and a cohesive subject, employing an AI revolting against her creator as a metaphor for a teen's conflict with her father.
Aside from another terrible speech from Arthur about how heartless robots have come to see love as a flaw in human programming, Mother/Android is a fiasco that scarcely matters. It's basically an excuse for some shoddy special effects like metal under skin or blue eyes that appear to shine only when the androids are intended to be frightening.
Mother/Android tries to give the robot uprising genre an emotional heart, but it's so full of clichés and lacking in personality that it's difficult to care about the characters. The film's few moments of innovation arrive far too late in its long, plodding runtime.
Anyone who has watched "28 Days Later" can smell a twist coming a mile away—if it feels too good to be true, it probably is. Predictability isn't even the worst issue with "Mother/Android," which has a pervasive sense of aimlessness. After a teary conclusion that does little to tug at one's heartstrings, you can't help but be surprised by your lack of interest in Georgia and what happens to her in the film's last act.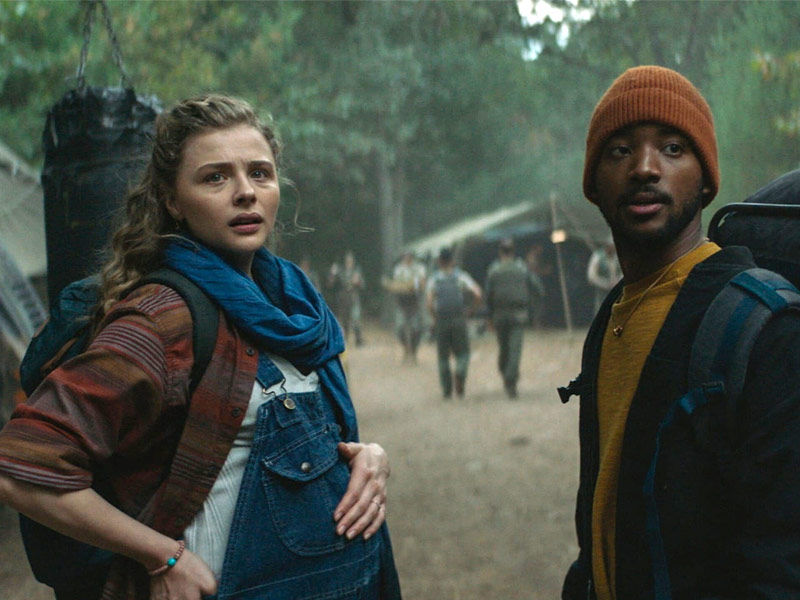 The film's graphics have some flare, and the performers' combined devotion has a lot of heart, but "Mother/Android" seems like a boring mash-up of genre cliches with forgettable results.