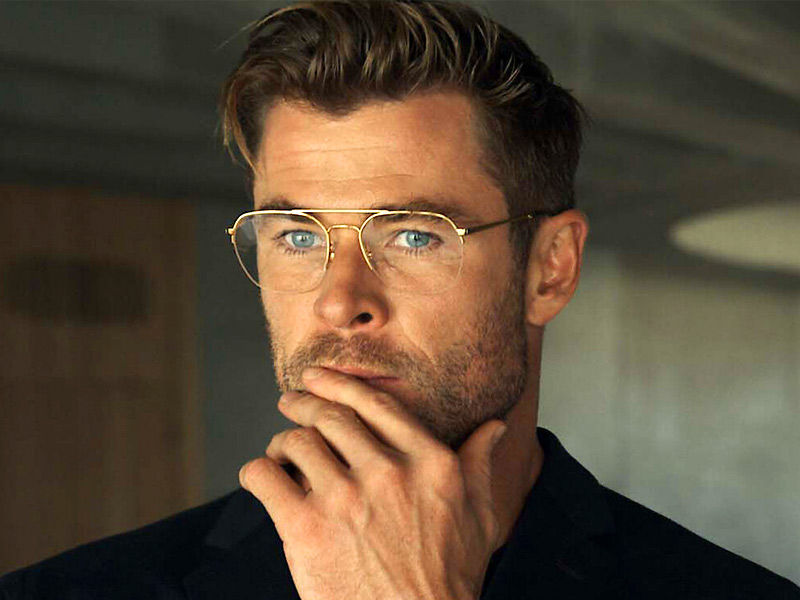 Spiderhead, directed by Joseph Kosinski and available on Netflix, is a film about its own budget. It can afford a couple of big stars, so it has them — regardless of whether or not the actors are a good fit for the material. The story takes place on a cold, vacuum-sealed set with no texture or warmth, which is intentional given that it is set in an experimental prison ward. However, the film makes a frustratingly small amount of use of these settings, instead of focusing on posturing and looking good, as if the most important aspect of the project is its ability to demonstrate its means, regardless of the project's goals.
The premise is reasonable: the titular Spiderhead is a penitentiary wing that includes a man named Jeff (Miles Teller) and a woman named Lizzy (Jussie Smollett) among its inmates. It's a unique organization. Aside from mixing genders, Spiderhead defies prison conventions (everyone appears to be dressed as they please), lacks cages or guards and is stingy with corporal punishment. Jeff, Lizzy, and the others have jobs, such as custodial or snack duty, but they are otherwise free to roam. Steve Abnesti, who wears a smart pair of glasses and wears a stylishly professional blazer, stands tall above it all (Chris Hemsworth).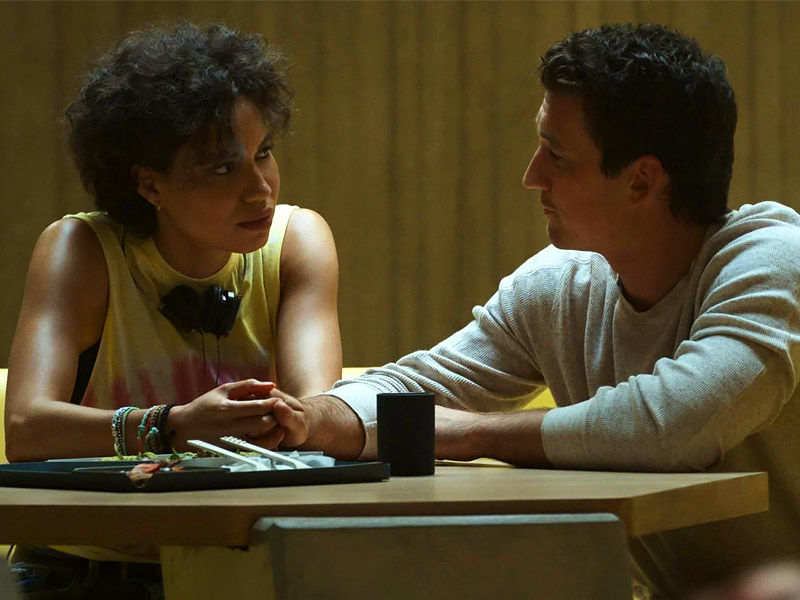 But everything about the presentation is so calculated. The well-placed needle-drops strewn throughout the film are, in the most generous sense, sociopathic enough. For a guy who's essentially a prison warden — a guy who also happens to be pumping people full of drugs to line his own pockets — an Ellen Degeneres-style walk-out set to a familiar pop song doesn't quite hit the mark. It's both evocative and suspicious: There's something strange about this guy.
It'd be a good joke if today's most cynical entertainment hadn't already figured out how to tell it — learned, that is, how to get credit for self-awareness, how to avoid the accusation that it's just another meaningless, toothless, joyless piece of so-called art by being in on the joke. There are films worth seeing that attempt ostensibly little and achieve even less while daring to be ridiculous about it. One of them isn't this.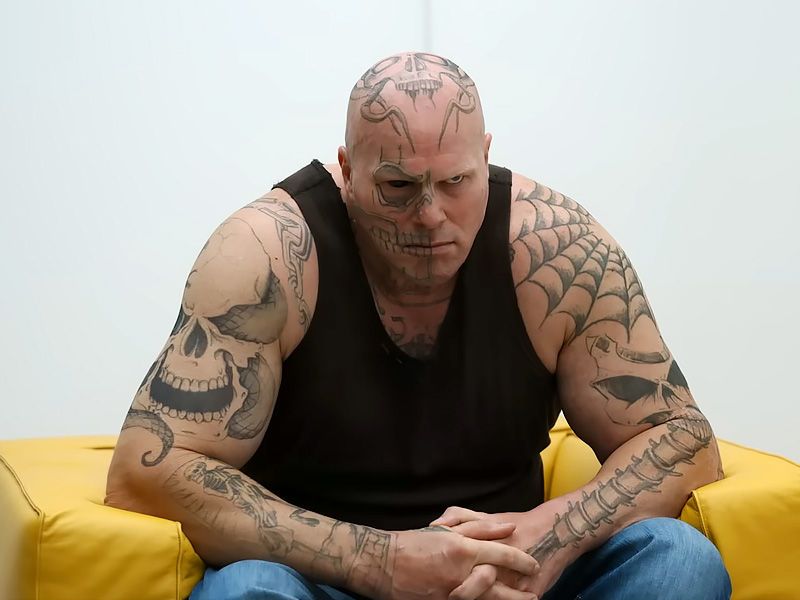 "There are no bars, no guards — that's only possible in a collective of mutual respect," Abnesti says, crowing like Angela Davis' nightmare dreamboat avatar. You'd almost forget how enclosed the place is if it weren't for Lizzy's reminder that she misses the outdoors and the fact that Abnesti shares a kitchen with his inmates. With the stone walls, cute hors d'oeuvres, and, most importantly, the smartphone-operated pieces of hardware dangling from their lower backs, it could be mistaken for an ambitious tech startup's earthy-yet-modern digs.
In a story like this, there are souls on the line. Though, for us to notice, the film would need to have a speck of soul, or at the very least, a genuine, original sense of humor. Spiderhead lacks both. It's tedious. When the emotional revelations arrive, as they always do, any surprise or feelings elicited are entirely the results of manipulation. When details from a recurring flashback are finally revealed, for example, their stated purpose is to imply a character's guilt-ridden denial: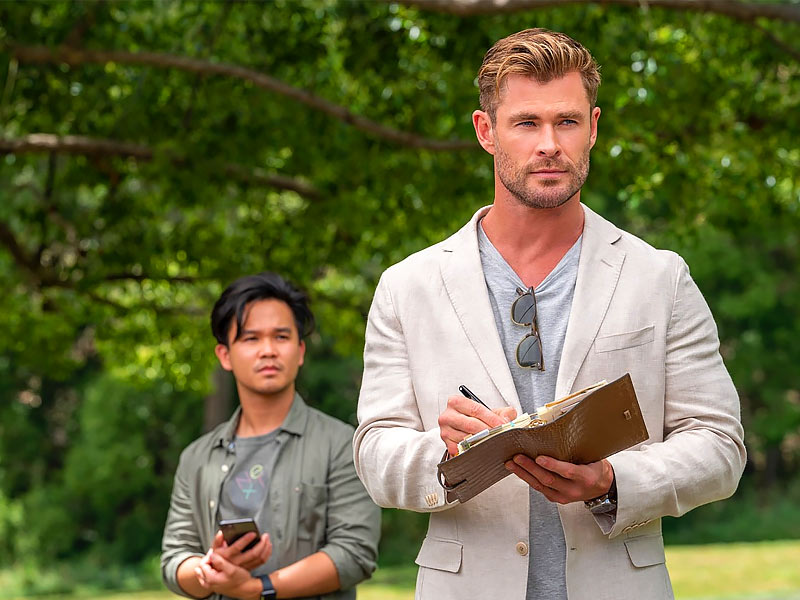 He suppresses the most heinous aspects of his crimes because he is incapable of confronting the most heinous aspects of his crimes.
'The drama in Spiderhead isn't nearly as strong as it could be. Everything is reduced to personal struggles, bad things happening to likable people who we are prone to forgive because they do not forgive themselves.'
Why hasn't this character remembered these previously forgotten details? He didn't do it because the movie told him not to.
This type of Ziploc cinema, as airtight as it is airless, only comes to life if the actors are allowed to breathe life into it. Only Jussie Smollett manages to give her character any personality, which could be because the film isn't about her: She's given the freedom to feel like a person, just like Spiderhead's free-roaming prison population. Her co-stars, on the other hand, are a different story. Teller, who is more interesting than most of the roles he's played, is a solid vehicle for the film's central emotional crises, bringing his normal-ish guy dopiness to bear on a role that could have been written by an algorithm after scanning his IMDb page.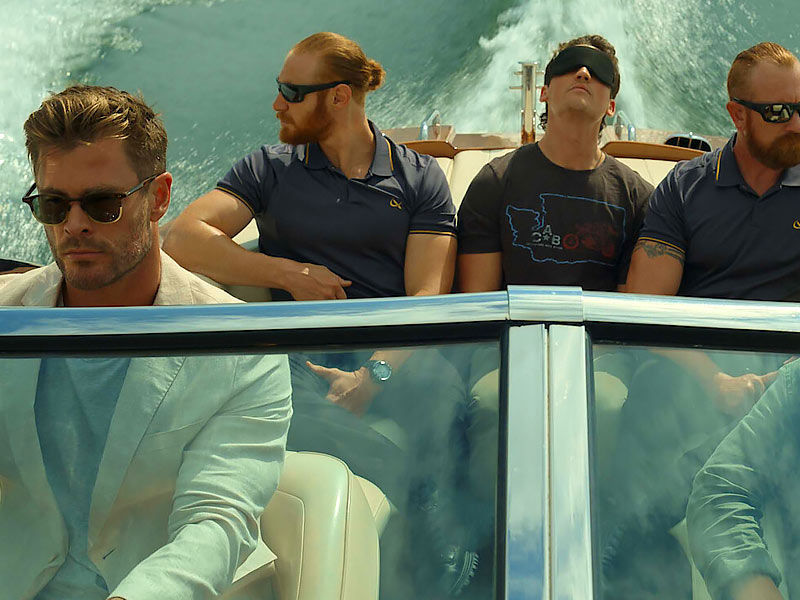 Spiderhead was loosely based on a George Saunders short story, but only halfheartedly and with far less wit than the original. Rather than delving too deeply into the intellectual, as Saunders' writing frequently does, the film focuses on the human element without allowing its characters to fully become human. Finally, we're left with a professionally mediocre mash-up of the two: underwhelming in ways that could only have been done on purpose, which is even worse.