A trip itinerary is thrilling not just because you get to see a new place, but also because of the adventures that come after! The best parts of every trip are not the amazing things you saw, but rather the journey you took to try something new.
Consequently, set aside some time to engage in adventure sports as well while you spend quality time exploring new places, being mesmerized by picturesque landscapes, and even dipping your feet in choppy waters.
The variety of adventure sports available in India will astonish you because it eliminates the need to wait till you have enough money to travel abroad to have the same experiences.
Here is a collection of adventure sports and water sports in India, from skydiving to white water rafting.
Chadar Trek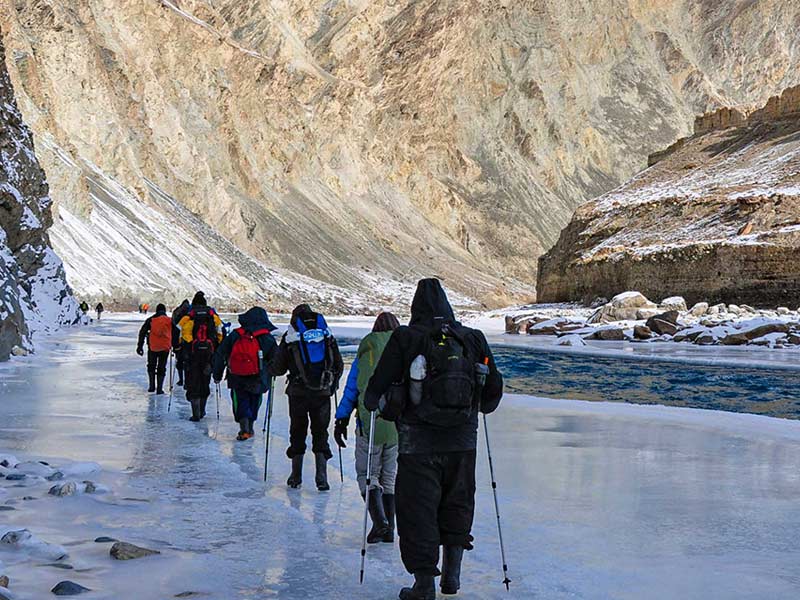 Chadar Trek is one of the best adventure sports in India since it allows you to cross the frozen Zanskar River while the untamed Himalayas surround you. It offers all the delights that trekkers look for.
The place is Ladakh.
Difficult since the elevation can exceed 11,000 feet.
Roopkund Trek, Uttarakhand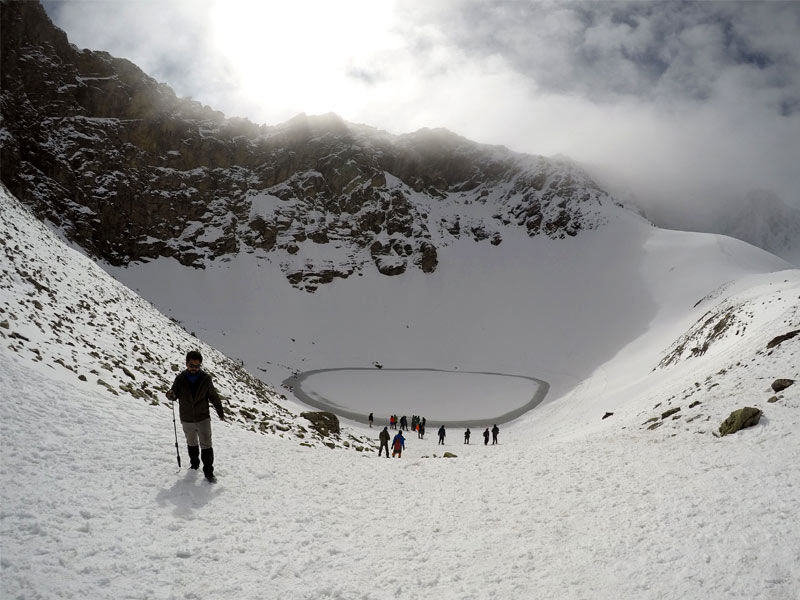 The Lake of Mysteries, where you can find floating human skeletal remains, is one of the trek's primary features. Don't you want to present this lake with a live audience now? It's unquestionably an interesting element for tourists to notice.
Location: Uttarakhand's Chamoli district
Medium-level of difficulty
Caving Meghalaya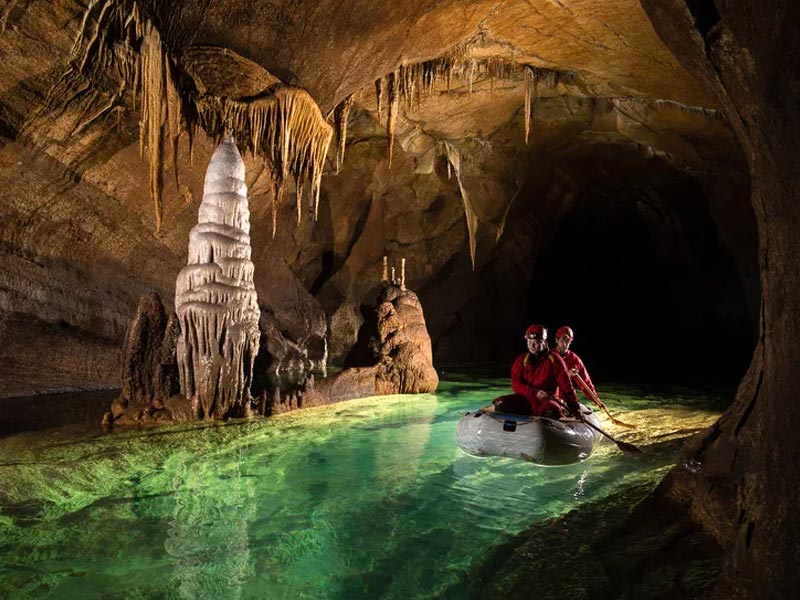 Without mentioning this enjoyable outing, the list of adventure sports in India would be utterly inadequate. Visit several unexplored and fascinating caverns in Meghalaya, and you'll be mesmerized by its beauty and mystique.
Location: Meghalaya, including the Krem Dam, Khasi Hills, and Jaintia Hills.
Easy difficulty level
Skiing Gulmarg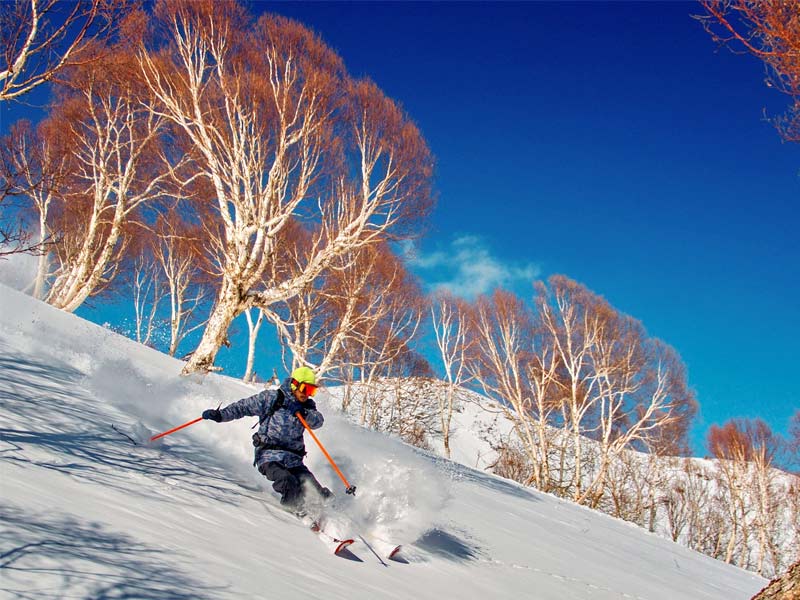 If skiing is on your list of adventure activities to participate in while visiting India, make your way right to Gulmarg! The best skiing opportunities are provided by the snowy landscape.
Jammu and Kashmir, India
Easy difficulty level
Bungee jumping Uttarakhand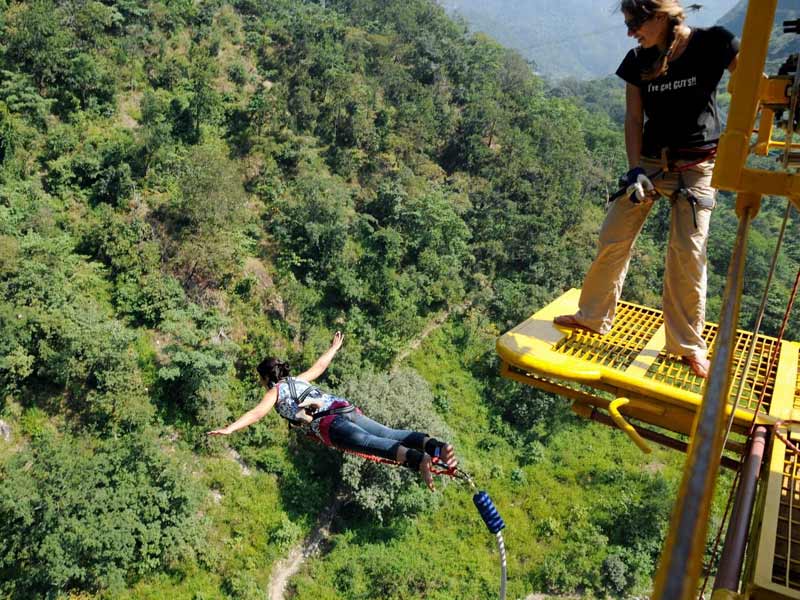 The remainder will be filled with thrills and screams as you conjure up the confidence to make that heart-pounding jump from a height of 273 feet! Because you will remember this free-falling sensation so well, you might want to attempt it again.
Place: Uttarakhand
Medium-level of difficulty
Dune bashing Jaisalmer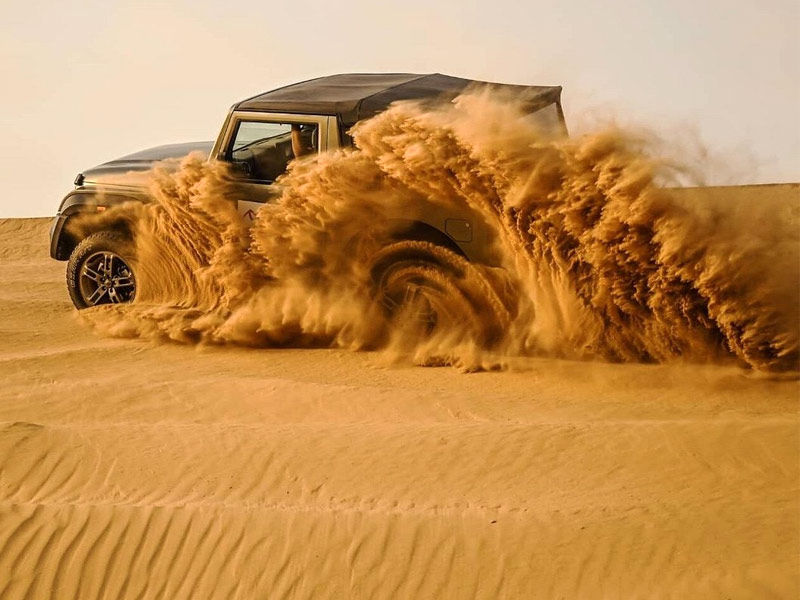 What does it matter if you can't travel to Dubai to experience some of that action on the dunes while you're in your SUV? You could always go to Jaisalmer and take a trip out to the Thar Desert to go sandboarding! After taking in a nice sunset, you might even decide to camp overnight.
The state of Rajasthan
Easy difficulty level
Bir Billing, paragliding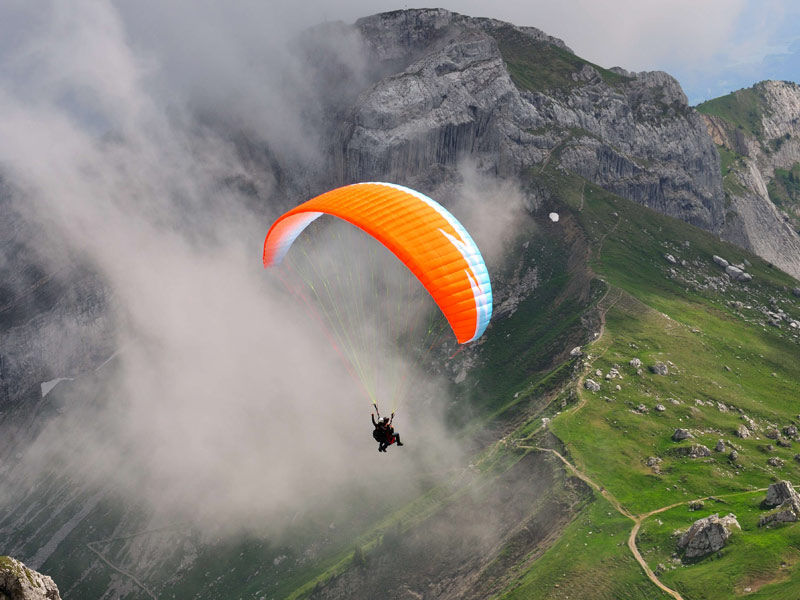 Hisar Pradesh
Himachal Pradesh is the ideal location for various paragliding destinations because of its expansive, beautiful terrain. However, paragliding at Bir Billing is thought to be the safest activity overall. To experience floating in the air, go to the village.
Palampur, Himachal Pradesh, is the location.
Easy difficulty level
Skydiving Mysore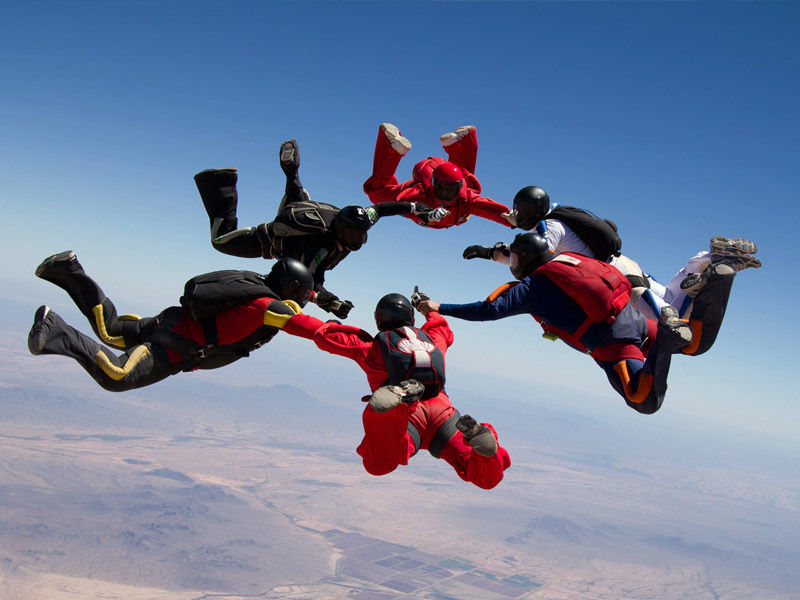 You may enjoy this activity right away, without having to wait to save up money for a vacation to Spain or the US! Spend your meager savings on skydiving in Mysore, one of the most exhilarating activities. Say goodbye to your fear of heights and learn to enjoy the sensation of falling from the sky and landing on your feet!
Location: Karnataka's Mysore
Easy difficulty level
Goa's Duddhsagar Trek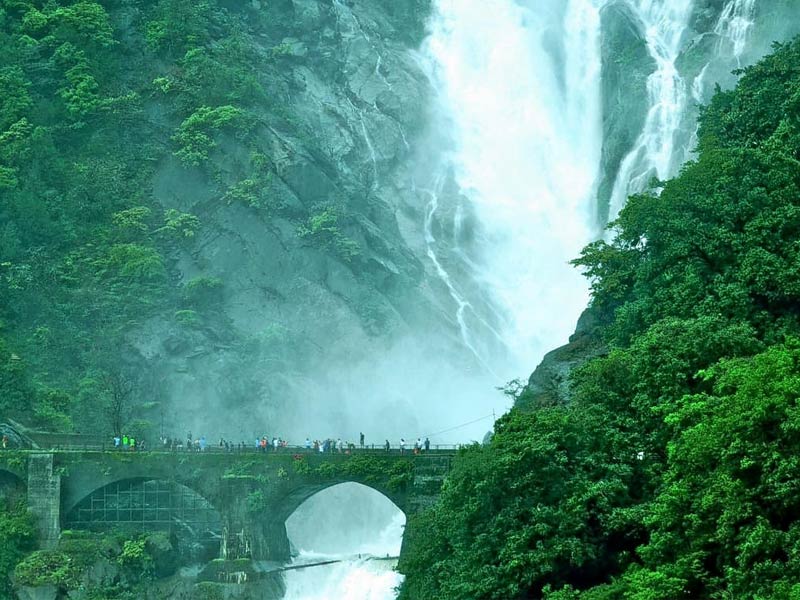 The Dudhsagar falls, in addition to Goa's beautiful beaches and trendy atmosphere, are one of its main attractions. The falls are appropriately referred to as "the sea of milk" since they combine multiple streams. It would be quite the adventure to hike up to the falls.
Goa's Sanguem Taluka is the location.
Medium-level of difficulty
Diving Andamans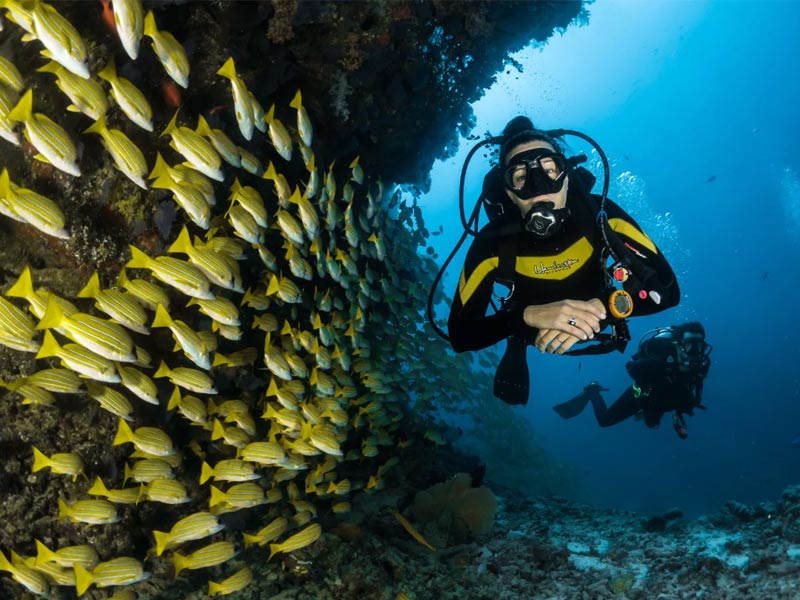 Dive into the clear, blue seas of the Andaman Islands to see the coral reefs. Get up close and personal with an octopus, sharks, and numerous large fish!
Location: Andaman Islands, Havelock Island, Fish Rock, and Clinique Island
Easy difficulty level
Rafting Rishikesh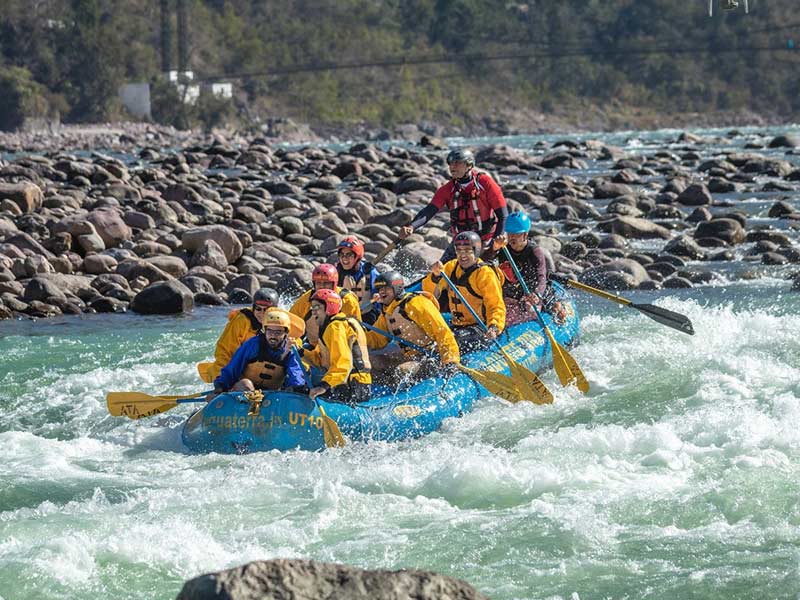 As you engage in white water rafting in Rishikesh, you'll experience the Holy Ganges pushing you about on a raft. You must try it because it is India's center for adventure sports.
Location: Uttarakhand's Rishikesh
Bike ride manali to leh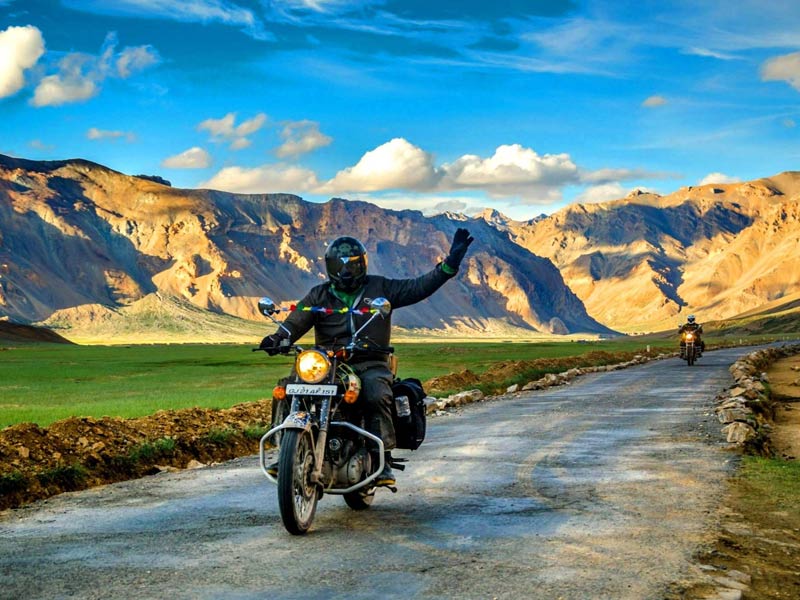 The ascent of the trails from Manali to Leh is fantastic and will undoubtedly make you happy. You will remember the Himalayan roads' curves meeting the beautiful scenery as one of your best travel memories.
Location: Essentially, the motorcycle tour begins in Manali and concludes at Khardung-la Pass.
Medium-level of difficulty
Jaipur Hot Air Balloon Ride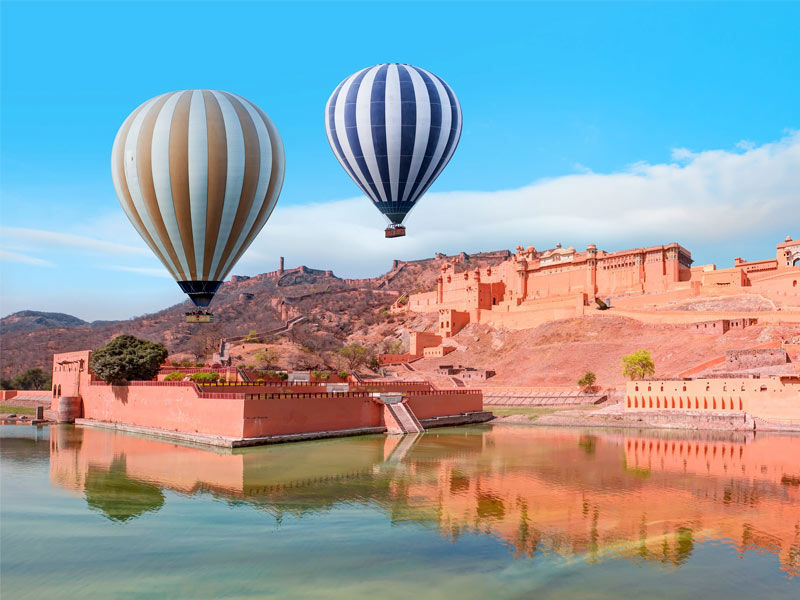 Want to see Pink City's impressive architecture from above? Get in a hot air balloon and enjoy the ride as the city's various colors and buildings are played for you.
Location: Jaipur's Sky Waltz Balloon Safari
Easy difficulty level