They claim that shopping is something that only women enjoy (this is a generalization; I'm not a great admirer of shopping, and I know a few men who wouldn't mind spending the day buying furniture or trying on those new studs!). But, whatever the case may be, it is something we must all do. 
Yes, everything is just a click away, and then there are the air-conditioned malls that make our lives easier while draining our bank accounts. But is there anything like the old way? Jewelry, clothing, spices, furnishings, and everything else you may want, as well as delicious cuisine to snack on, are all available in ONE location! And, wait for it, you may NEGOTIATE. Yes, you read that correctly.
Sarojini Nagar, Delhi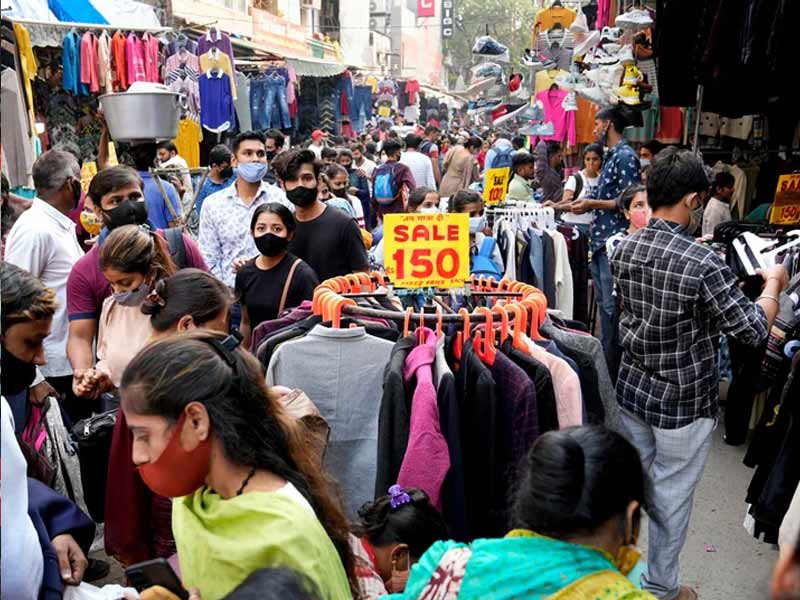 I'm sure you've seen it in one of the countless Bollywood movies and films, but now it's time to see it for yourself. You know how you've always heard about that store where you can purchase jaw-droppingly good pants but have never discovered it? Yes, this is THE location. Clothes, books, luggage, shoes, snacks, drinks, and pretty much anything else you may want. Don't blame me if you become addicted to this site; it's your fault! Except on Mondays, the restaurant is open all day.
The Saturday Night Market, Goa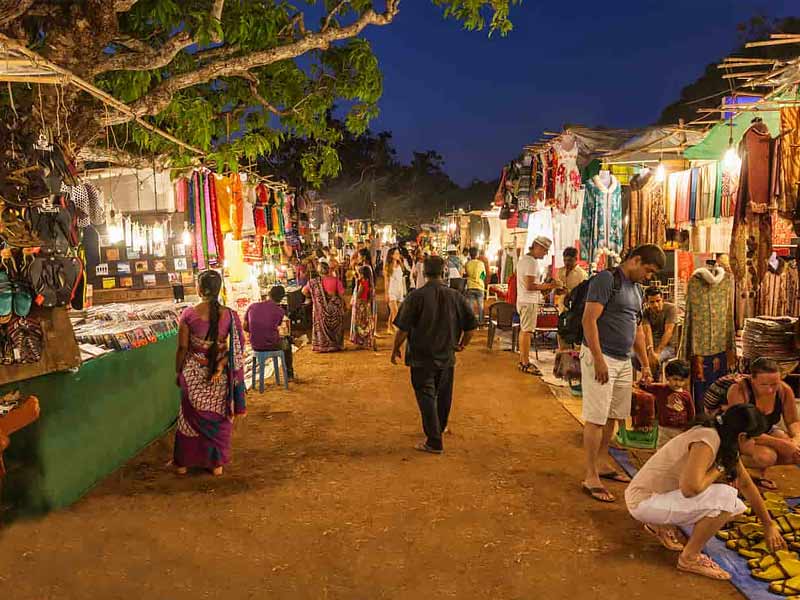 If you're in North Goa for the weekend, skip the beach and head to this flea market in Arpora on Saturday night. This market, located near Club Cabana, is an excellent stop for Goa shopping. It features a large selection of clothing, shoes, purses, accessories, home décor, and other items. There's also tasty cuisine and live performances to keep you going. So go shopping and bargain away!
Colaba Causeway, Mumbai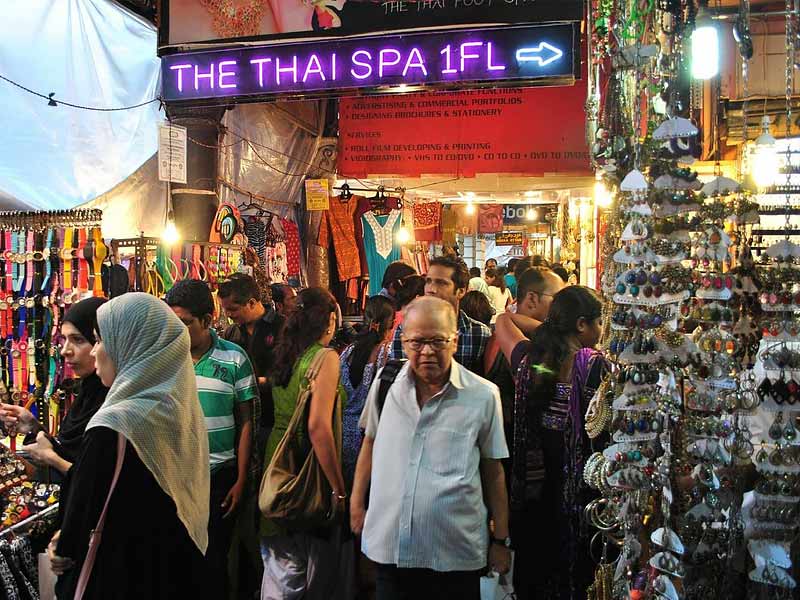 Aamchi Mumbai is recognized as India's fashion capital, and why wouldn't it be? After all, this is Bollywood country, and you can see the pride in their flea markets! A wealth of products await to satisfy your shopping cravings in this fusion of the traditional and modern worlds. Pretty dresses, edgy tees, accessories, shoes, bags, and so on. Every day of the week.
BK Market, Kolkata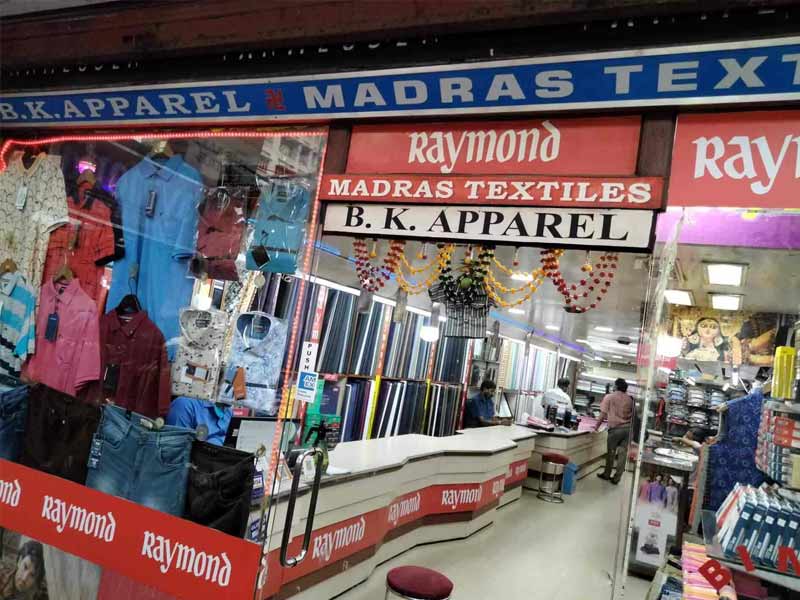 Do you want to indulge in some wicked shopping? Get on your feet and head to this Kolkata market! I can't possibly mention everything you receive here because there is NOTHING you don't get here. It's the greatest location to haggle for that happy-looking skirt or those jhumkas you've been eyeing. Isn't it true that this place is overcrowded for a reason? So, the next time your friend visits Bangkok, you may save him the hassle and come here to shop instead. It's paisa vasool time! Every day of the week.
Parry's Corner, Chennai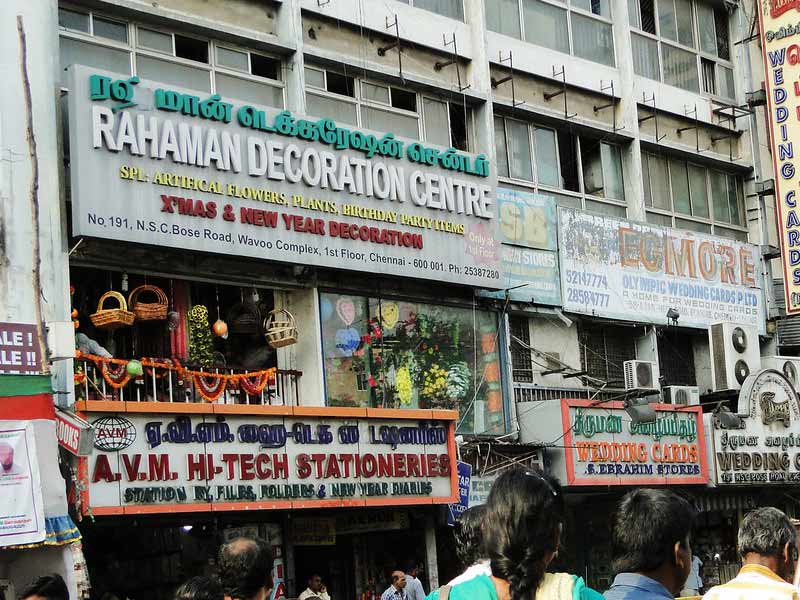 This should be called the city's retail Mecca. The entire city descends to this Chennai shopping district. This is one of the busiest areas in Chennai, located close to the Chennai Port. It is well-known for its diverse collections and the quickness with which everything sells out. It is the best street shopping experience available! Come here to lose yourself in the colors (and the crowd!) Every day of the week.
Kitsch Mandi, Bangalore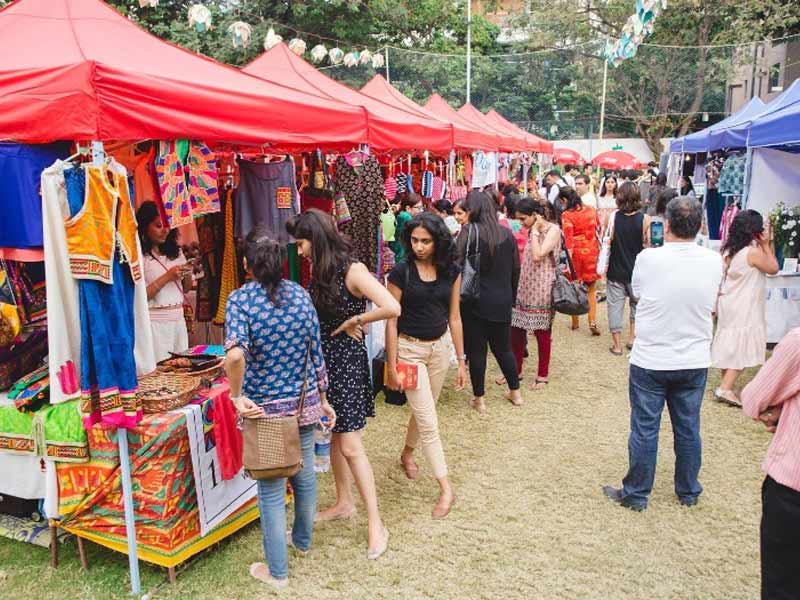 Bangaloreans are well-known for being laid-back individuals. They can work, party, and unwind all at the same time! This ease is reflected in their way of life as well as their flea markets. This market is well-known for supporting the works of emerging artists, musicians, and businesspeople. You'll find an eclectic mix of jewelry, clothing, purses, home décor, workshops, and other items. So, the next time you grow tired of shopping on Commercial Street, you know where to go! Opens only on certain days, so plan ahead!
Chor Bazaar, Mumbai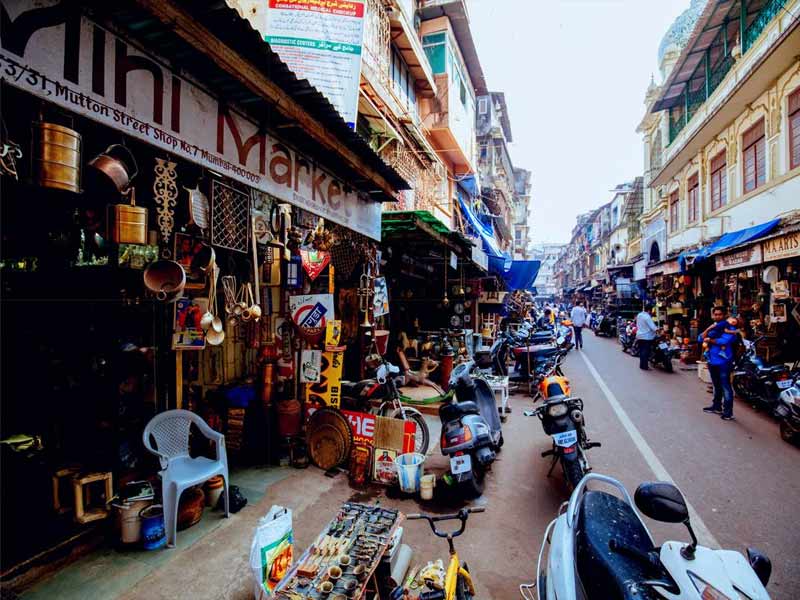 This 'thief's market' in South Mumbai is also known as the Bhendi Bazaar. It is one of India's largest flea markets. Like any other flea market, you'll find everything here, from strange ancient antiques to elegant Victorian furniture. There's an old adage that goes, "If you lose anything in Mumbai, you can buy it back at the Chor Bazaar." Oh, and be prepared to haggle and bargain. It is required here! Except on Fridays, the restaurant is open all day.
Johari Bazzar, Jaipur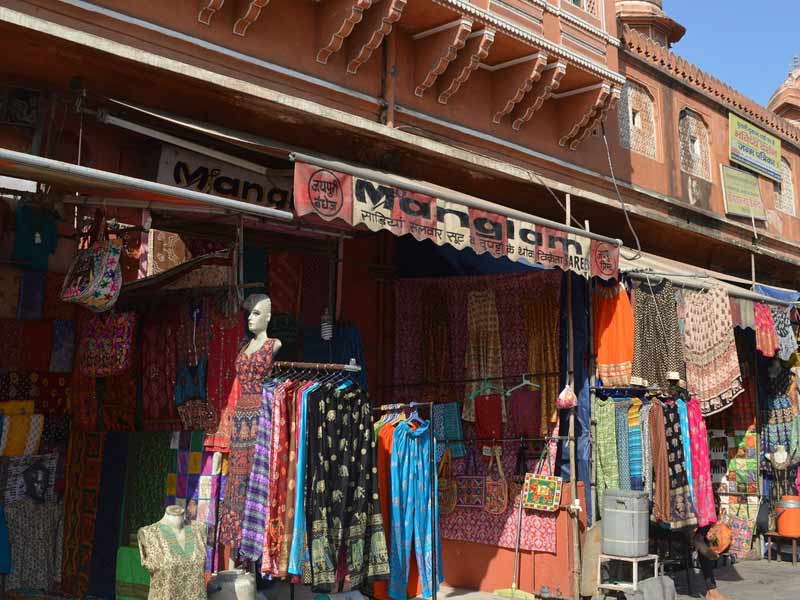 This vibrant market in the pink city is a one-stop jewelry store. This shop, located near the Hawa Mahal, sells all kinds of accessories. Whether you're looking for gold, silver, kundan, or a unique jewel, you'll find it here. The colorful market is famed for its jewelry, but it also includes an eclectic variety of traditional Rajasthani sarees and lehengas, as well as everything else you could ever want. What else would you expect from one of India's favorite wedding destinations? Every day of the week.
Ravivari Bazaar, Ahmedabad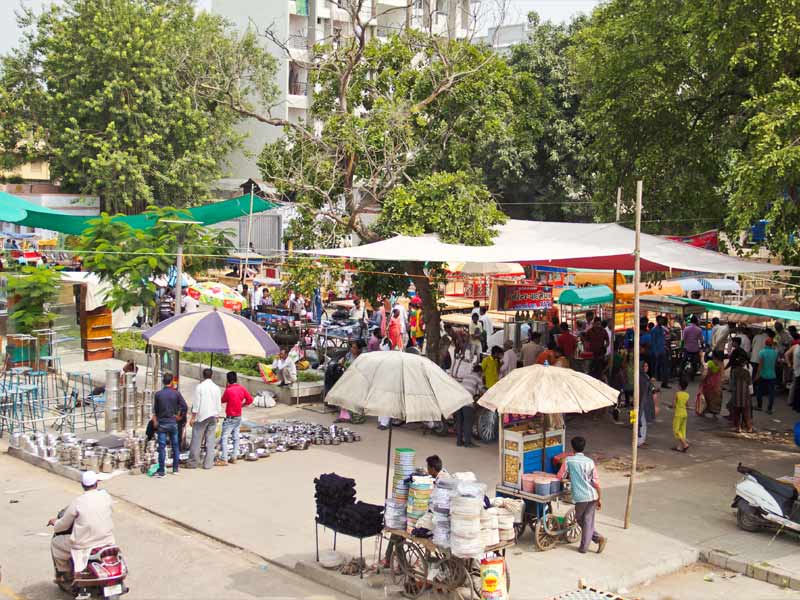 You can hear vendors and consumers haggling and negotiating all day on the banks of the Sabarmati. This nearly 600-year-old establishment is known for providing a shopping experience at bargain pricing. With the parking facilities in place, life is considerably easier. Ravivari, also known as the Gujari Bazaar, is a one-stop shop for everything from a needle to an antique furniture piece. What more could you Amdavadis ask for than food, entertainment, and shopping all in one location? Don't forget to haggle! Only on Sundays are they open all day.
Anjuna Flea Market, Goa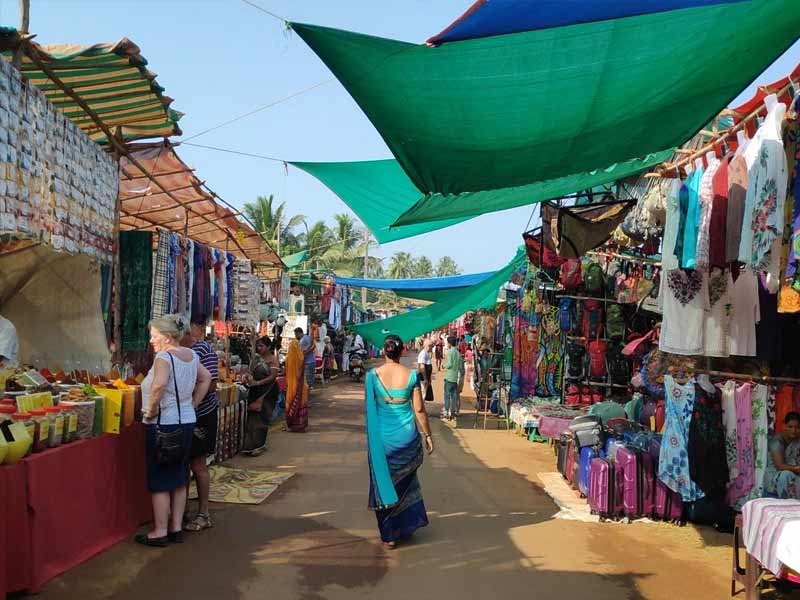 We began with Goa and will conclude with Goa. The Anjuna Flea Market, like the magnificent coastline, is a must-see for any Goan. You have products from all over the country for sale in stalls that are strewn over the place. It began with hippies selling items to fund their stay in the area and has since grown to become one of the country's most prominent flea markets. You can get almost everything here, including munchies and live performances. You receive way too much here; you'll be fatigued by the end of a market trip. If you enjoy shopping, this is the place to be! Only on Wednesdays are they open the whole day.
Laad Bazaar, Hyderabad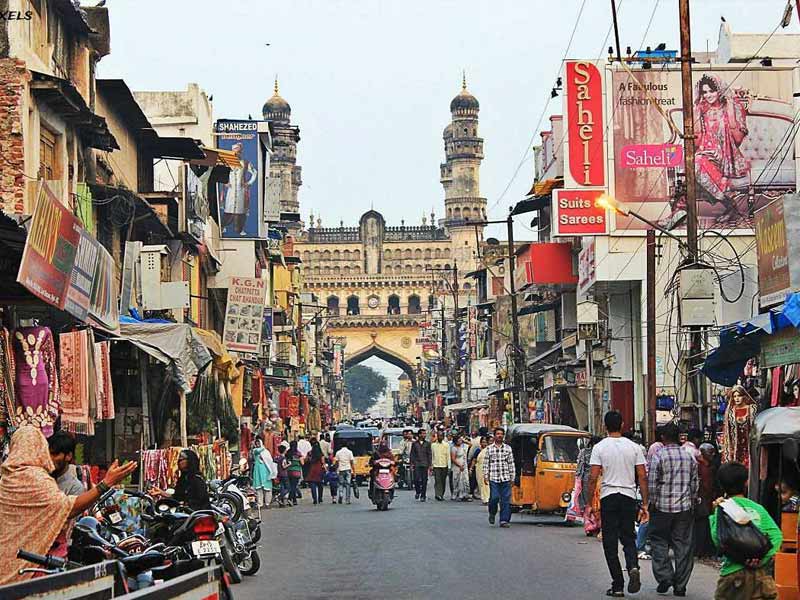 The City of the Nawabs is regarded as being relaxed and royal. This old-world bazaar in Charminar will remind you of just that. There is nothing you will not discover in this city known for its pearls and stones. This is the place to go shopping for your newly customized Indian costume. You'll find everything from your dupattas, jhumkas, and bangles to those lovely shoes that make you feel like royalty. Every day of the week.