In India, one feels uneasy when they see a condom advertisement on TV, especially if they are surrounded by family. The rationale is simple: most advertisements depict a couple getting ready for a passionate night together.
This uneasiness is transferred while going to the chemist to get a condom. But what if we overhaul our entire marketing strategy? What if condoms were advertised as alternative contraception that may help women avoid unexpected pregnancies while also protecting them from STDs (sexually transmitted diseases)? Janhit Mein Jaari is built on these questions and marketing techniques.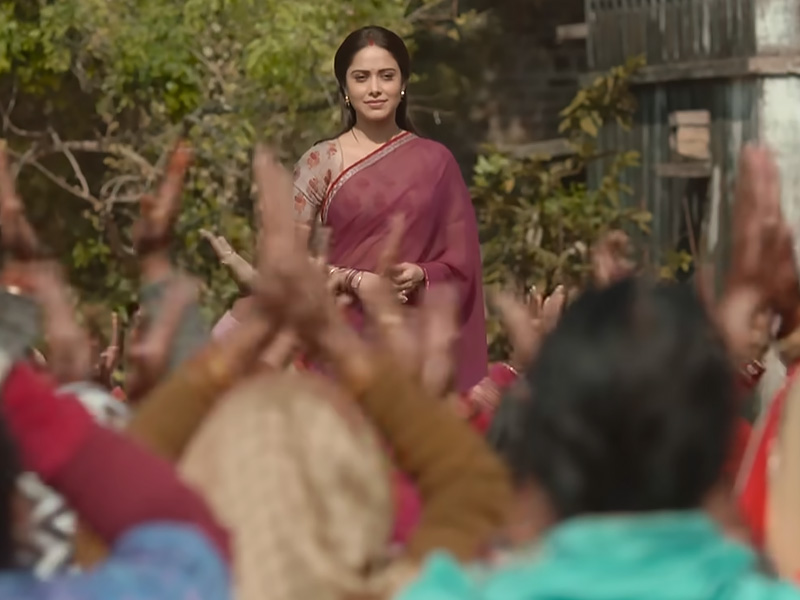 The central character in Janhit Mein Jaari is Manokamna Tripathi (played by Nushrratt Bharuccha). It is her road to becoming a condom sales executive. She accepts the job since it pays nicely. She is also relieved of the continual pressure to marry. She finally marries Ranjan (played by Anud Singh Dhaka) but leaves after her in-laws accused her of humiliating them.
However, after experiencing a personal tragedy that could have been easily avoided with the use of a condom, she recognizes the need for condom marketing and increasing awareness. Ranjan and Manokamna's best friend (Paritosh Tripathi) accompany her on her voyage.
While the picture has its best interests at heart, as well as spot-on dialogue and outstanding acting, Janhit Mein Jaari's writing falls short. This is like a khichdi you're looking forward to eating on a rainy day, except there are a few half-cooked veggies in there somewhere. This eliminates the consistency you were striving for. Nonetheless, the film isn't entirely unwatchable.
Raaj Shaandilyaa, who previously wrote and directed Dream Girl starring Ayushmann Khurrana and Nushratt Bharuccha, has written Janhit Mein Jaari and brings his characteristic wit to the table. His portrayal of a little village is spot on. The dialogues are powerful and will undoubtedly make you laugh. But, as with Dream Girl, the issue is that some scenes are rushed. A lot seems unexplored.
Nushrratt's Manokamna aka Manu, for example, has continuous character development, whereas Anud Singh Dhaka's Ranjan feels underdeveloped. The scenes in which Manu needs to persuade her mother and later Ranjan of her desire to continue working are resolved in the blink of an eye! It makes you wonder how anything can escalate and diffuse so rapidly.
Janhit Mein Jaari is a Nushrratt Bharuccha film in which she is given the run of the show. She takes advantage of the situation and is as spontaneous as Manu. Nushratt confidently shoulders this film, transitioning from a girl who just wants to stand on her own to someone who believes this is a responsibility.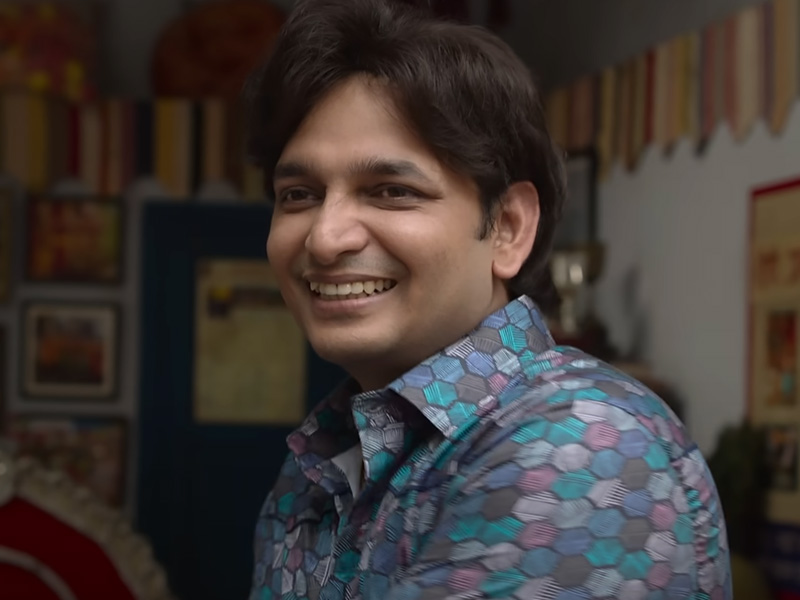 Singh, Anud Dhaka, like Taj Mahal 1989, has a bus introduction scene. His character, Ranjan, is similar to his character in Taj Mahal, but he gives it his all. What is disappointing is that Ranjan's character is underdeveloped.
As a result, the spectator never gets to identify with his character or root for the lead couple. Paritosh Tripathi's arrival is perfectly timed, and he provides much of the relief in Janhit Mein Jaari. There's also Vijay Raaz, Bijayendra Kala, and Tinu Anand, among others, who glide through the picture with ease, keeping the pace steady.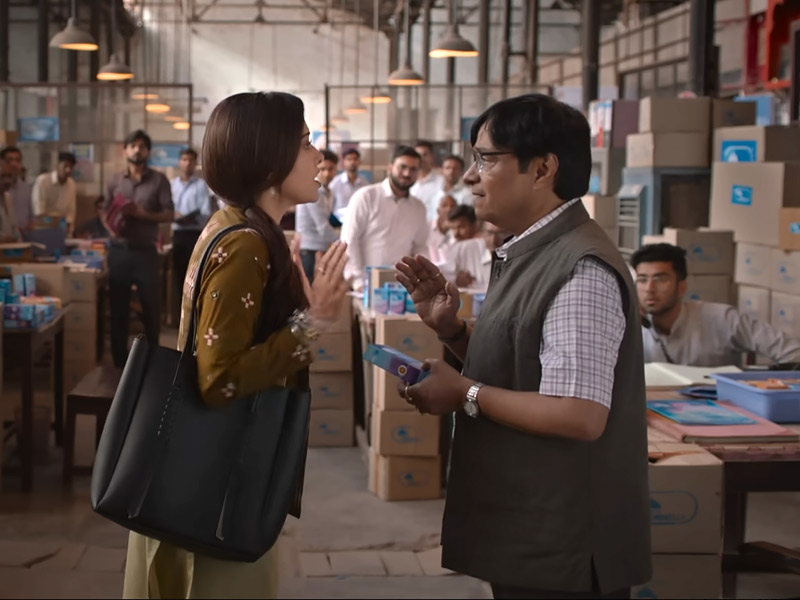 Director Jai Basantu Singh should have tightened the narrative, but he does a wonderful job. The soundtrack is unimpressive, as is the editing, which could have been sharper. 
The second part becomes really preachy. While a balance of humor and message would be expected in the film, it is one of the things that is lacking. Overall, the film is a good, amusing watch that conveys an essential message. Watch the film for the accurate portrayal of a little village and the hilarious punchlines.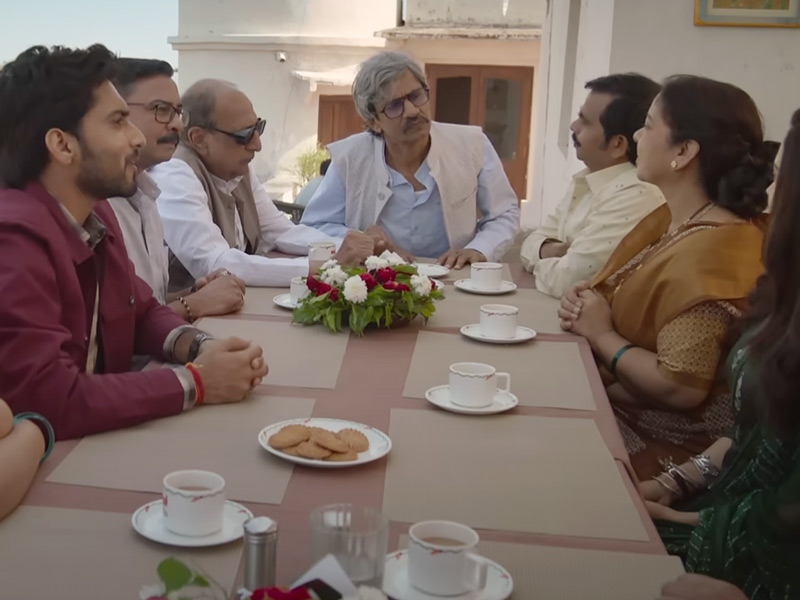 Janhit Mein Jaari opened in theatres today, June 10, and the actress is overjoyed with the excellent feedback she has received from advance screenings. Nushrratt plays the intriguing character of Manokamna in the film, who becomes a condom saleswoman from Chanderi. 
Early Twitter reviews discuss how Janhit Mein Jaari presents an essential message without being preachy. Some even praised the film's outstanding premise and the actress's performance in Janhit Mein Jaari.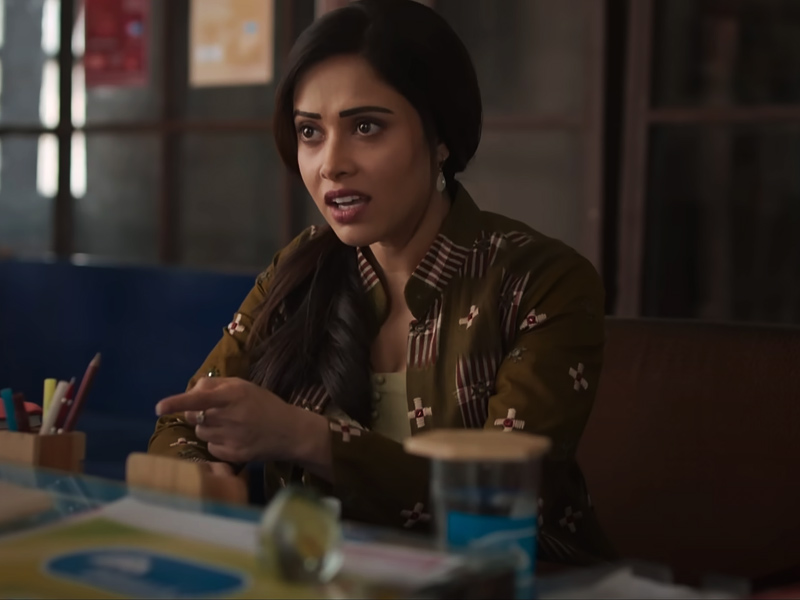 Meanwhile, speaking about the encouraging early reviews in an interview with IANS before the film's release, Nushrratt stated, "Janhit Mein Jaari has already had some screenings. I've been doing interviews with journalists who have approached us after seeing the film, and I've been meeting more and more people during promotions and other events. Their emotions in the film were quite touching."
Nushrratt went on to say, "It's such a satisfying sensation that I can't even put it into words. I believe that the reactions of the audience are exactly what drives me as an actor to perform better and more. It's incredible to be able to witness this firsthand. It seems like a weight has been lifted off my shoulders."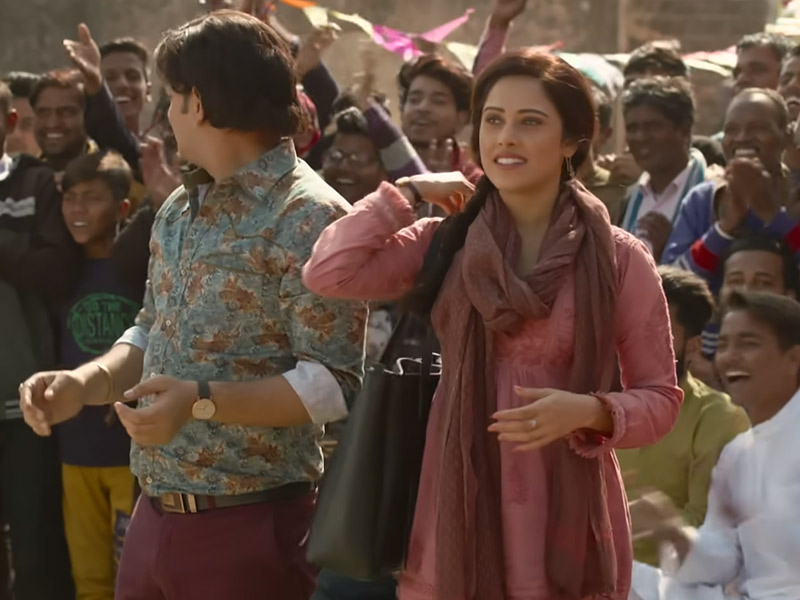 The 37-year-old actress, whose most recent films, Chhorii (2021) and Dream Girl (2019), dealt with the themes of female infanticide and loneliness, will also be featured in Selfiee, Ram Setu, and Bellamkonda Srinivas.