The Kissing Booth 3, one of the most awaited movies of the year 2021, was finally released on 11th August. The teen comedy, The Kissing Booth 3 has already stolen the heart of many and is still stealing. The Kissing Booth 3 has occupied a special place in comedy and is one of the best movies to serve the cravings of a rejuvenating, comic, and entertaining refreshment.
In Kissing Booth 3, Elle, Noah, and Lee are again all set to make the most of their last summer before college. In this sequel of the trilogy, Elle decides, i.e., will she attend Berkeley with her best friend Lee, or will she follow Noah to Harvard? Hopefully, The Kissing Booth 3 will answer this well.
LET'S KNOW MORE ABOUT THE KISSING BOOTH 3……… 
CAST OF THE KISSING BOOTH 3
The cast of The Kissing Booth 3 includes Joey King as Elle Evans, Jacob Elbordi as Noah Flynn, Joel Courtney as Lee Flynn, Carson White as Brad, Stephen Jennings as Mr. Evans, Morne Visser as Mr. Flynn, Stephen Jennings as Mr. Evans, Molly Ringwald as Mrs. Flynn, Taylor Zakhar Perez as Marco Pena, Maisie Richardson-Sellers as Chole Winthrop and Meganne Young as Rachel.
PLOT OF THE KISSING BOOTH 3 
The huge commercial success, The Kissing Booth 3, is being loved a lot among the teens. The Kissing Booth 3 opens with the cliffhanger left in The Kissing Booth2. Elle decides to keep her decision to choose a university of Harvard or Berkeley hidden from Lee and Noah. She decides to keep this decision on hold till she can and gets focused on cherishing the last summer night in L.A. with her friends and family.
She even starts working in a restaurant so that she can earn more to support her studies. However, in the atmosphere of so much fun and entertainment, the decision keeps knocking her again and again. 
Swooning with the idea that she will live with Noah in Boston, Elle chooses Harvard University. Obviously, Lee gets upset with her decision, and to lighten up her gloomy friend, she brings out a scheme. They both plan to make this summer the best summer and vouch for finishing their "Beach Bucket List" that they have prepared during their childhood days and decided to finish it before college. 
Meanwhile, the Flynn's were selling their old beach house, 80 years old, because of its expensive running cost. As Noah, Lee, and Elle failed to argue, they throw an exotic party at the beach house, reminisce the old memories, and create new ones in the beach house for the future. As the fun and thrill begin, so is the tensions and complications. The Father of Elle gets a date named Linda. Elle finds it very difficult to manage the same as she can't let anybody replace her mom's place.
Moreover, at the grand party, the lover of Elle Marco shows up, and this fact starts troubling Noah, and this created great chaos. In the meantime, Elle finds it very difficult to find out the time for Lee.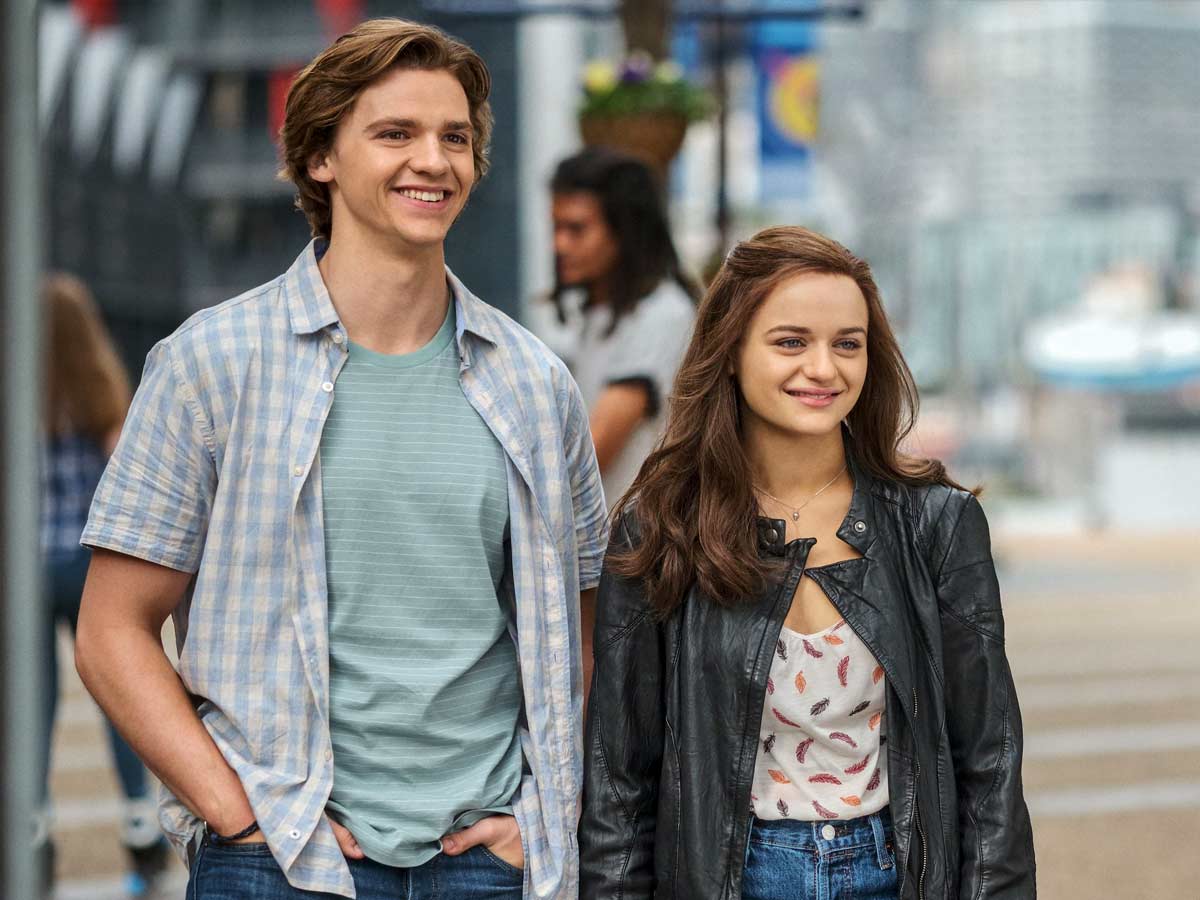 ENDING OF THE KISSING BOOTH 3
Elle's plate is filled with many things that are knocking and weighing her down, resulting in Elle's blast. The constant fights between Noah and Elle resulted in their breakup. Noah broke up with Elle. Moreover, Noah founds that Elle got selected for Berkeley university but chose Harvard over it to live with Noah and spend some quality time with him. However, looking at their fragile relationship Noah doesn't want Elle to choose Harvard and make a lifelong decision based on love and then regret it later. So, he pushed her away to apply for the Berkeley and study with Lee that she always wanted. 
But after the distressing breakup with Noah, Elle broke her friendship with Lee, and then the three childhood friends parted their ways. Sara Lee's mother notices the state of Elle and hence advised her to figure out what she is passionate about rather than waving her options around people. 
Now, Elle moved on and applies for USC college for a video game designing course as she was inclined towards video games and cracked the interview with an ace. Before leaving, Lee gifted her dancing simulator arcade machine as an emblem of their childhood friendship. Also, Elle's note and photo frame to Sara influenced her to change her decision to sell the old beach house. 
At the end of The Kissing Booth 3, all the three-parted their ways but without any grudge. However, Elle didn't stay in touch with Noah, but Both Lee and Elle continued to share their small and big moments with each other. Six years later, they all met for the reunion, and Then Lee and Rachel get back together and plan for their marriage. Elle got a job in a small firm of video games, and Noah arrives in the suite.
He has become a well-furnished lawyer in New York and L.A. All of them get overwhelmed by seeing the students carrying their legacy of The Kissing Booth in the Carnival. However, while walking away, Noah turned back to Elle and glanced at her just in the way she always wanted. But nothing gets clear; however, the predictions of fans are still on!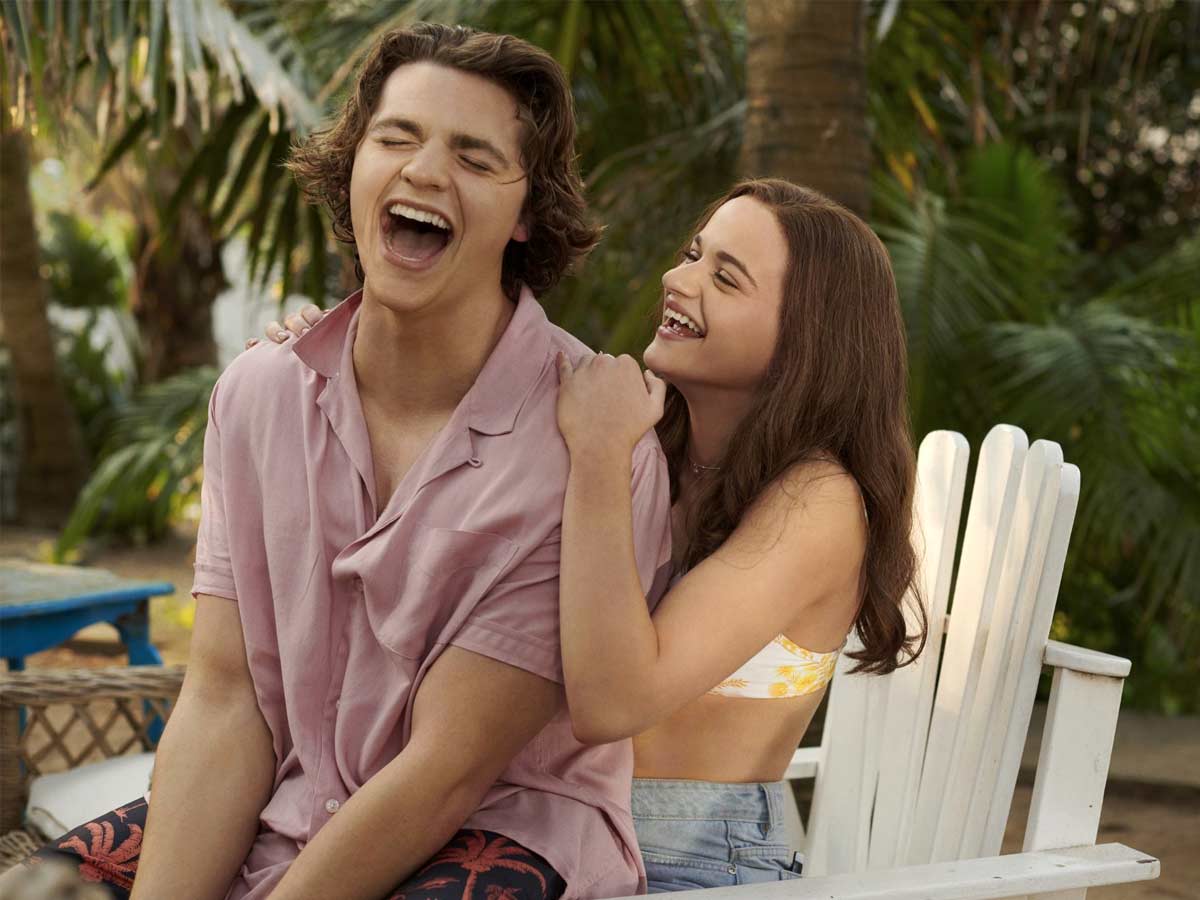 REVIEWS OF THE KISSING BOOTH 3
The social media was torn out by the fans after watching The Kissing Booth 3. Moreover, fans continue to predict the future of Noah and Elle and were happy about Lee and Elle as their friendship was worth it. Overall The Kissing Booth 3 is being loved by the fans. So, if you haven't watched it yet, go and watch it now…..