The second week of February on Netflix is about romantic episodes and flicks, from Love Is Blind: Japan to Until Life Do Us Part. With Valentine's Day approaching, the streaming giant's lineup for the coming week appears to be fitting. But, before we start the week, let's take a closer look at one of the upcoming titles. 'Until Life Do Us Part,' Netflix's next Portuguese series, is a feel-good family drama to get released on February 10th. Manuel Pureza is the director of the eight-part series.

Three generations of a Portuguese family living under one roof in the series. The Paixo family is sure to keep you entertained as they navigate the generational divide, opposing ideas, and running the family company. The Portuguese drama promises to be unique, as seen by its title, which appears to be a play on the famous phrase "until death do us part." It also alluded to some humor, which the show would most likely embrace. Let's learn more about the actors, plot, and other details ahead of time.
What is 'Until Life Do Us Part'?
The official synopsis is as follows: "Paixo's family has a farm that caters to wedding groups, but business is slow. While the love between the parents, Vanessa and Daniel, looks over, the grandparents, Luisa and Joaquim, appear to be inseparable. The children, Rita and Marco, have quite different perspectives on love."
The cast of 'Until Life Do Us Part
Rita Loureiro as Vanessa- Rita, a Portuguese actress, was born and reared in Portugal. 'Quinze Pontos na Alma,' 'Al Berto,' and 'Single and Ready to Mingle' are some of her most well-known works. Her portrayal of Mafalda in the television series 'Ana e os Sete' made her famous, especially among the younger generation. In the last two years, Rita's net worth has increased significantly. Even at 52, she earns nearly all of her money as a professional actor. Her net worth is estimated to be in the range of $1 to $5 million as of 2021.
Dinarte Branco plays Daniel, Madalena Almeida plays Rita, Diogo Martins plays Marco, Henriqueta Maia plays Lusa, José Peixoto plays Joaquim, Teresa Tavares plays Natália, Rita Poças plays Vanessa 20's, Lus Lobo plays Daniel 20's, José Mata plays Vasco 20's, Albano Jerónimo plays Vasco, Lourenço Ortigo.
The plot of Until Life Do Us Part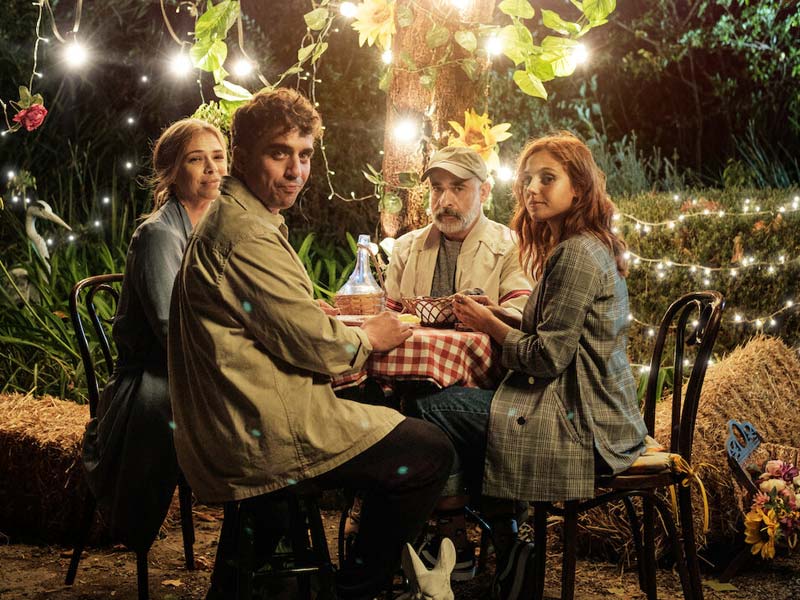 "Three generations of a family living together in an idyllic villa balance the responsibilities of their wedding planning business and their dilemma," according to the official Netflix description of the series. The show is passionate, intimate, and emotional, according to Netflix. Given that a wedding is involved, we can all but predict the emotional roller coaster we'll be on while watching this show.
Until Life Do Us Part- Review
Until Life Do, Us Part' is an eight-episode feel-good series about three generations of the Paixo family living under one roof and dealing with personal problems, generational differences, opposing beliefs, and the difficulty of maintaining a family company. In this Portuguese drama, Until Life Do Us Part, family time becomes a little too intense, resulting in huge difficulties. Three generations of a family share an exquisite property, which is already stressful enough due to the close closeness.
Furthermore, they run a difficult wedding-planning business that never ceases to provide obstacles. Due to their headaches, the family attempts various approaches to balancing all of their responsibilities. Everyone in this episode has their work cut out for them, from keeping the business solvent to dealing with the stresses of working with family.
The idea of a large house to accommodate a large family sounds appealing, and the setup does have its advantages and disadvantages. For starters, your living arrangement is essentially one big sleepover with your family for the rest of your Life! You won't have to worry about what to make daily, either. A cooking specialist is frequently present in a joint household. According to ethics, everyone in the house contributes to meals. Furthermore, no one wants the added stress of extensive cleaning daily.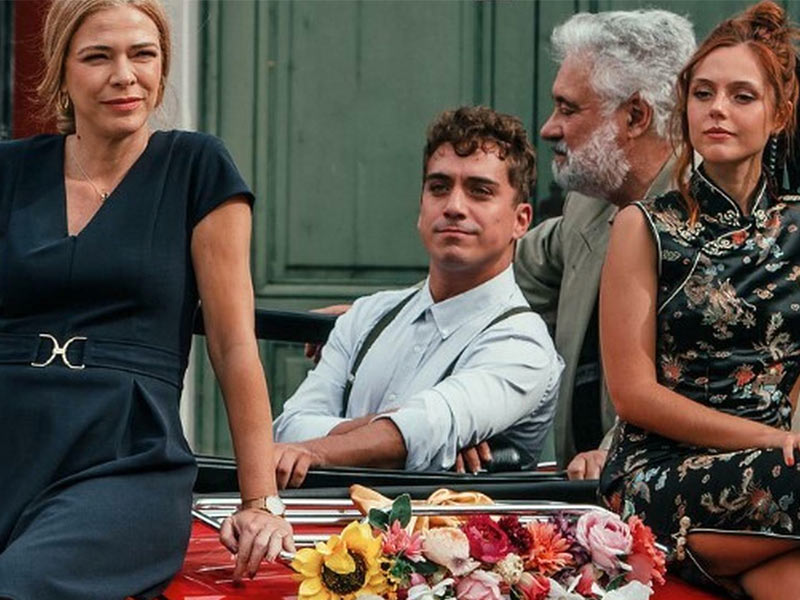 When it comes to a joint household, tasks are shared to make everyone's load lighter. It's also a very cozy feeling, and your family will always be your dearest buddies. Because the elderly are a treasure trove of information and wisdom. The insights obtained aren't easily discovered in self-help books. Grandparents have a wealth of experience, judgment, and wisdom that can undoubtedly transform a person's life.
If you want to know what a typical Portuguese family and culture looks like, then "Until Life Do us Part will be perfect. Moreover, it is fun to watch three generations living in the same house. So, wat6ch Until Life do us Part with your family …