Punjabi music has reached new heights in the twenty-first century; why should their films be left behind? Somehow, the Punjabi-speaking North Indian film industry has proven time and again that all you need to impress an audience is a good piece of what they most relate to.
Punjabi film, previously thought to be doomed, has since evolved into one of India's most entertaining industries. Whatever genre these films belong to, they are all filled with excellent humor and timeless storylines. The heritage of Punjab and its unique culture entices many individuals from all over the world, which is reflected in their films.
Here is the updated list of the best Punjabi comedy movies that will make you giggle out loudly 
1. Carry on Jatta
Gippy Grewal, an actor, and singer are often regarded as the biggest Punjabi film star of the modern era.
He has garnered a big fan base with back-to-back hit Punjabi comedy movies, particularly in the Delhi, Haryana, and Punjab areas. Carry on Jatta is regarded as one of his cult comedies.
The plot revolves around a man who falls in love with a girl who wants to marry someone who has no family. From beginning to conclusion, the laugh riot follows the story of Jass as he tries to hide his marriage from his parents and vice versa. This video is a delightful riot from start to finish and should not be missed at any cost.
2. Jatt & Juliet 
If you watch Punjabi movies frequently, you've probably seen this one, and if you haven't, you've probably heard of it. This film, starring heartthrob Diljit Dosanjh and the stunning Neeru Bajwa, is still a fan favorite.
You'll be hard-pressed to find a Punjabi who hasn't seen or enjoyed this funny comedy about a man who falls in love with a girl from a difficult-to-manage Punjabi family.
She wishes to study in Canada, and our hero will go to great lengths to entice her. The film, directed by Anurag Singh and starring actor/singer Diljit Dosanjh, is a tutorial on making a good Punjabi comedy film and should not be missed at any cost.
Click here to watch
3. Bha ji in Problem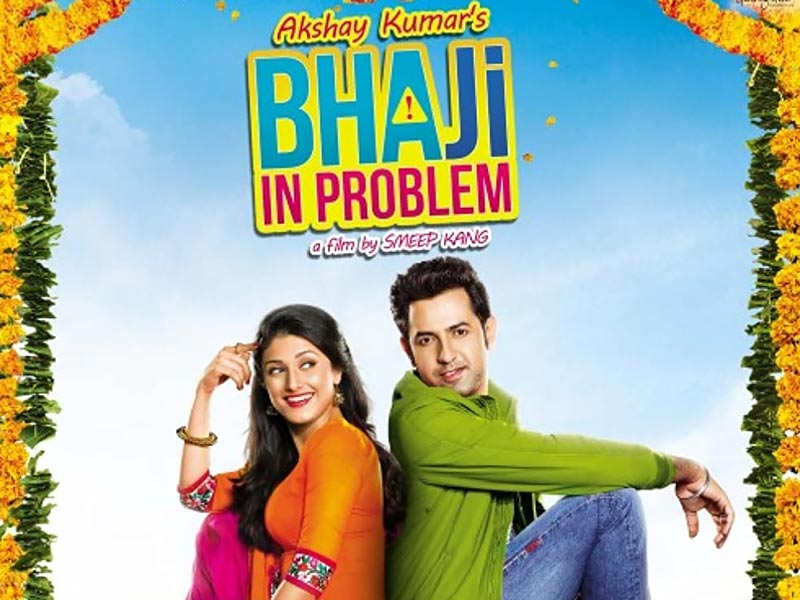 Another successful partnership between Gippy Grewal and director/writer Smeep Kang was Bha Ji in Problem. Akshay Kumar produced the film, which depicts a man who marries two ladies at the same time.
Both of his wives are oblivious of each other, and problems arrive when he learns that his soon-to-be brother-in-law is aware of his secret. Bha ji in Problem was an absolute treat for Gippy fans, with some pretty nice music and amazing acting all around.
4. Lucky Di Unlucky Story
Please forgive us for including Gippy Grewal on our list multiple times because he has given us so many wonderful performances and superhits. Lucky Di Unlucky Story, which was released in 2013, is another film on the list of the Top 10 Punjabi Comedy Films. Along with Gippy Grewal, Surveen Chawla, Binnu Dhillon, Gurpreet Ghuggi, Jaswinder Bhalla, and Karamjit Anmol play important roles film.
You should absolutely watch this film because you will only understand why it is regarded as Gippy Grewal's best work.
5. Nikka Zaildar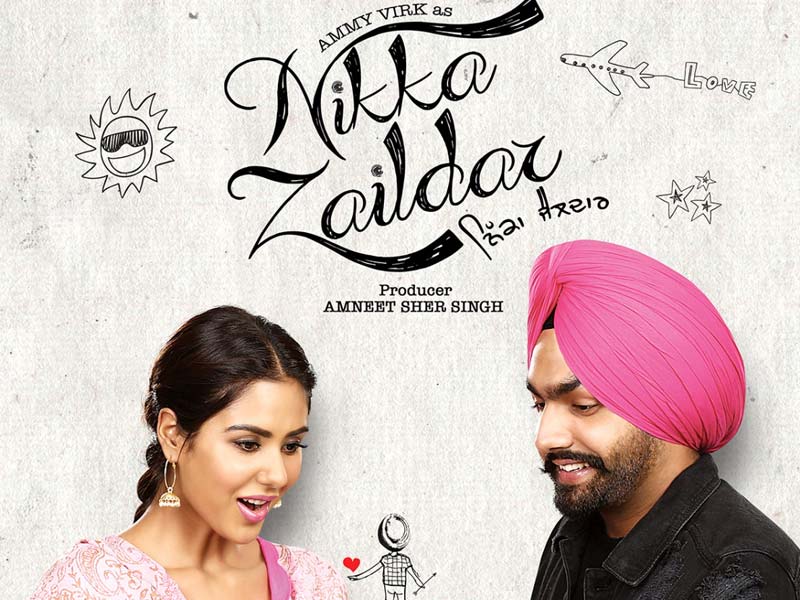 It depicts a college student who falls in love with a lady while studying, making it one of the top Punjabi movies comedy. Although there is no unusual premise in the film, the overall preparation and presentation of the plot are so good that it became quite popular upon its premiere. The settings and actresses Ammy Virk and Sonam Bajwa are used to their full potential in the film. The film garnered largely positive reviews from reviewers and audiences alike, and it went on to become an instant hit. Don't miss out on this comic gem.
6. Jatt James Bond 
Gippy Grewal appears to be well aware of the game's techniques, which keep him in touch with the most prominent Punjabi actors of this generation.
Jatt James Bond tells the story of Sinda, a man who is fed up with being mistreated by his family and relations. He joins forces with a couple of his friends and sets out to teach his relatives a lesson in manners.
For those who are curious, Zareen Khan in the film is the same Zareen Khan who made her acting debut with Salman Khan in Veer.
7. Yaar Anmulle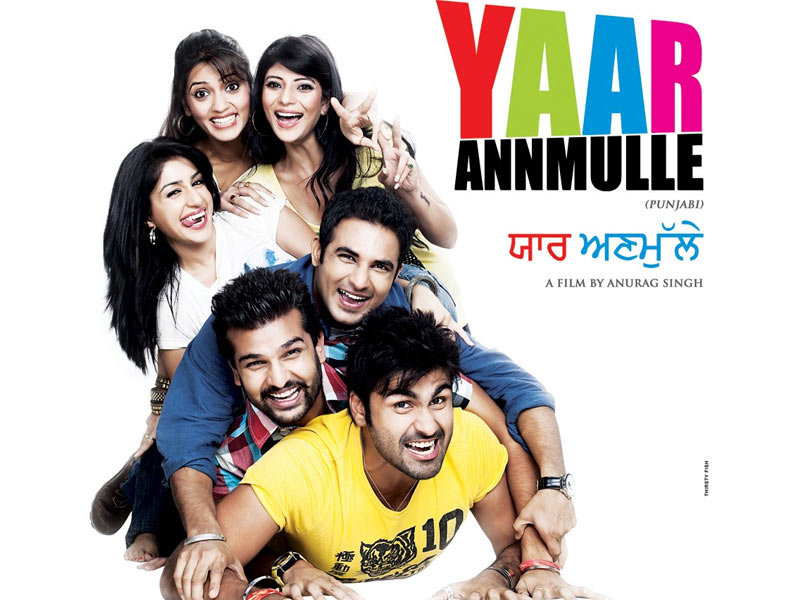 Yaar Anmulle is yet another film that makes the audience chuckle at every turn. This is the film that everyone recommends to anyone who wants to be introduced to wacky Punjabi cinema. It is directed by Anurag Singh and stars Arya Babbar in the lead role.
The film chronicles the narrative of three friends who live in a hostel and looks at their love stories, which are far from easy. One of the year's most successful films also relaunched Arya Babbar's career after a rocky start in the Hindi cinema business.
8. Best of Luck
Best of Luck is one of several Gippy Grewal vehicles that are engaging from start to finish. While Gippy deserves most of the credit, the film also includes a bevy of supporting cast members that help make this film noteworthy.
The film's plot is really interesting: an average pizza delivery boy meets a criminal. He discovers that they have a lot in common. They have now agreed to help each other with their love life. The picture takes some serious turns here and there, yet it never loses its touch.
9. Sardaar Ji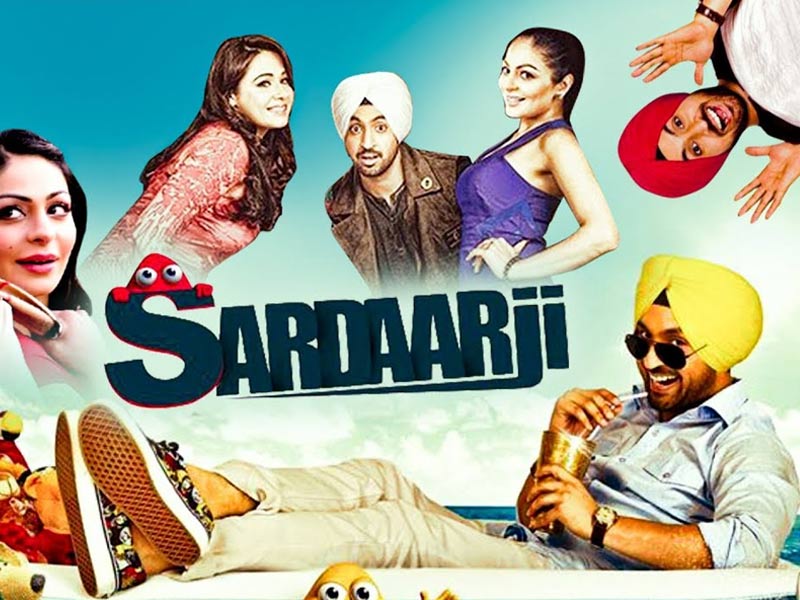 This is a Punjabi comedy film about a ghostbuster named Jaggi (played by Diljit Dosanjh) who is hired to chase away the ghost of Neeru Bajwa, who haunts a property in London. As the film progresses, amusing circumstances and characters make it a lot of pleasure to watch.
To spice things up, a love story is inserted in which the actor falls in love with the ghost. The film became one of the most successful of its period, and it is remembered for its outstanding performances. We strongly advise you to see this film at any cost.
10. Ambarsariya 
It is one of the new Punjabi comedy movies that tell the story of a RAW agent tasked with protecting the Punjab Home Minister. He meets two women and falls in love with both of them as the story progresses.
The cast includes well-known actors such as Diljit Dosanjh, Monica Gill, Navneet Kaur Dhillon, and Lauren Gottlieb. The film elicited amusement in every situation and was well-received throughout India, particularly in Punjab. Overall, the film did very well and generated profits for the creators.