Hero introduction shots can form a separate line of film study from star vehicles. It's crucial how you introduce your star to the audience. Each director employs a variety of techniques to promote their stars, such as low angles, slow motion, and close-ups. The more mass it has, the better it is. Vijay, on the other hand, gets a no-frills introduction in Beast.
Vijay's eyes, ears, or feet; it's just him and a balloon. It's probably the most understated introduction to Vijay on screen in a long time. But it's a hint of Nelson's most powerful tool for surprising his audience subversion.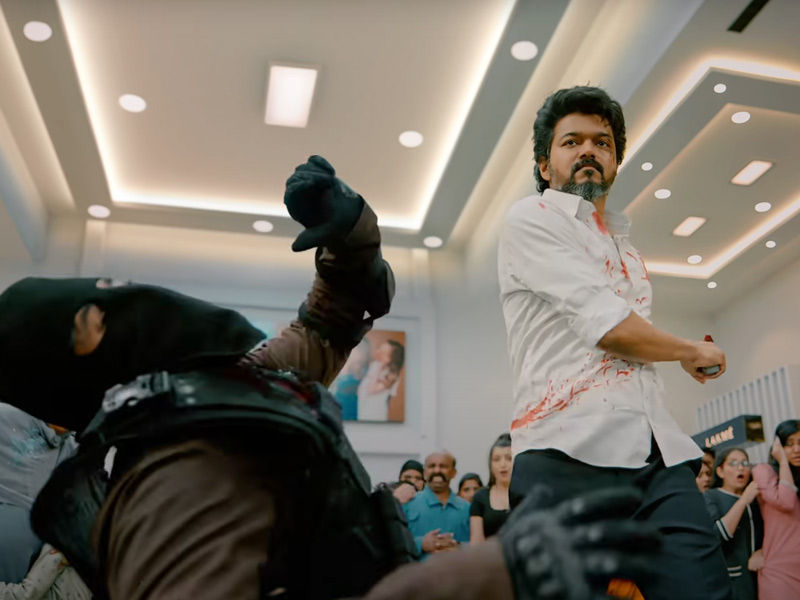 Beast Story:
A former RAW officer, who is one of the hostages in a terrorist-held mall, must foil their plans and prevent the government from releasing a dreaded terrorist, whom he helped imprison at great personal risk.
Beast Review:
In his previous films, Kolamaavu Kokila and Doctor, director Nelson drew humor from situations that would not have been amusing on paper. In Beast, he also attempts to make a serious situation – a hostage situation – humorous. But he fails miserably this time. The film barely delivers laughs where they should have been delivered and makes us laugh whenever it attempts to be a mass hero film.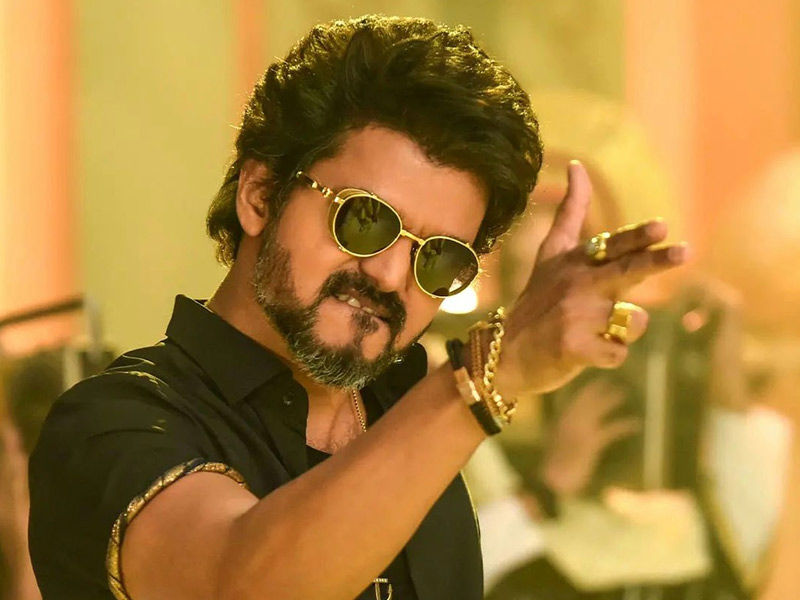 Beast, starring Thalapathy Vijay and Pooja Hegde, is undoubtedly one of the year's most anticipated films. The film was released today, and despite being a Tamil film, it has been dubbed and released in several languages, including Hindi, Telugu, Kannada, and Malayalam. Many Vijay fans and netizens have seen the film and share their thoughts on it on social media. There are very few positive reviews, and the majority of fans are dissatisfied with Nelson Dilipkumar's narration.
Nelson rose to prominence in his first two films due to his masterful use of dark comedy. His approach to humor worked wonders in his films, and it even came to define his style as a filmmaker. Unfortunately, his brand of comedy is almost non-existent in Beast, which functions more as a star vehicle aimed solely at elevating Vijay's star image. The film's well-choreographed action sequences and exquisite visuals justify this attempt. Still, the absence of Nelson's brand of comedy is a major letdown.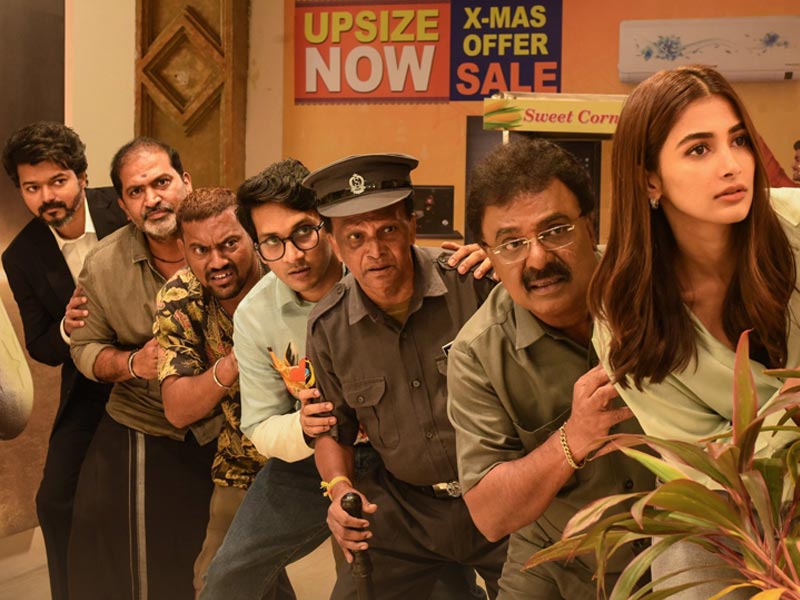 Beast is still worth seeing, but it's not as wholesomely entertaining as Nelson's previous films. Vijay holds it together, whose one-man show is entertaining but not enough to save an underwhelming film. Beast, in bits and pieces, lives up to the pre-release hype. The action sequences, which were heavily discussed prior to the film's release, stand out, and Vijay kills it with his charisma in these scenes.
This is Vijay's most stylish film, but it's also one where style overpowers substance to the point where you can't enjoy it after a while. The film would not have disappointed in places if only the stylish treatment had been strongly supported by good writing, particularly a more powerful antagonist. Nelson tries to stick to his storytelling template by introducing characters who aid the hero in the rescue mission, as he did in his previous film, Doctor; however, these aren't as comic and memorable as they were in that film.
The film gets off to a promising start. A prologue introduces Veera Raghavan (Vijay), a senior RAW officer who becomes psychologically scarred after a mission to apprehend a wanted terror mastermind. He leaves the organization and is attempting to exorcise his demons when the mall where he is with his girlfriend Preethi (Pooja Hegde) is overrun by terrorists. Althaf Hussain, the government's negotiator (a wry Selvaraghavan), manages to persuade Veera to join the rescue mission, but will he succeed?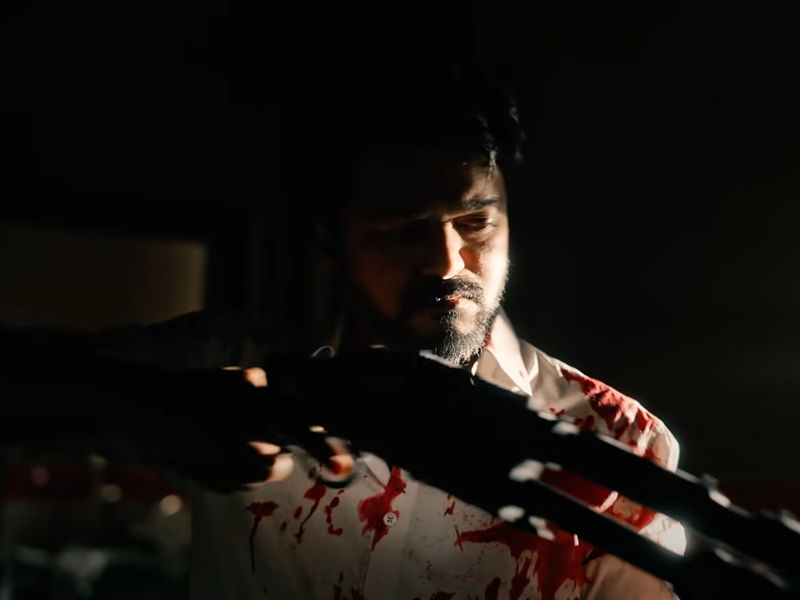 The issue with Beast is that it has a protagonist who is far too powerful for a mission that never seems to present a challenge. The terrorists don't appear to be dangerous (they barely kill anyone, even when trying to instill fear in the hearts of the hostages), and the mission doesn't appear to be a difficult task for a daredevil like Veera. None of the hijackers, including their leader Saif, have any personality (Ankur Ajit Vikal). "Innum konjam tough kuduthurukalam," Veera tells Saif near the end of the film, highlighting how weak the antagonist is.
Nelson, like in Doctor, gives his protagonist a slew of oddballs with whom he must team up to take down the terrorists, but unlike in that film, the characters here don't get enough screen time or motivation to stand out. Only VTV Ganesh manages to generate a few laughs. At the same time, the Yogi Babu and Redin Kingsley shtick become tiresome after a while. Even Mahali and Kili, the bumbling gangster duo from the previous film, fail to impress this time.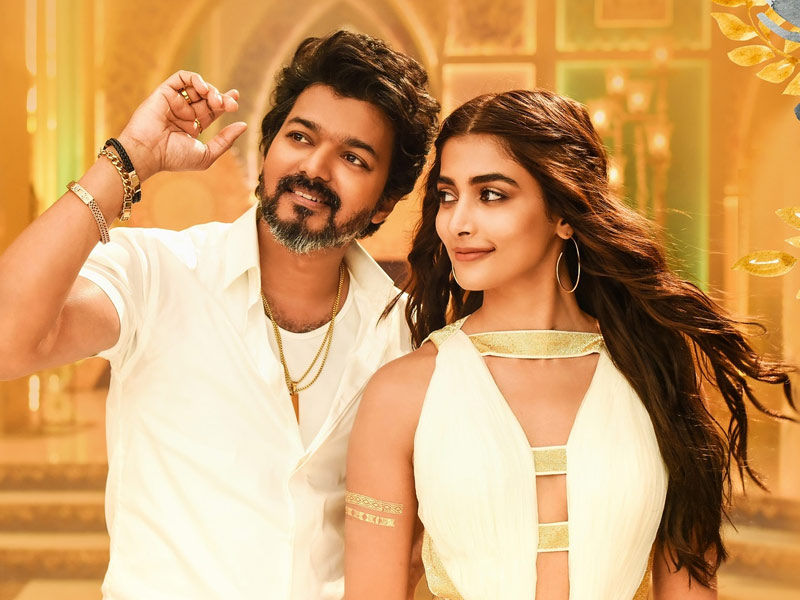 Anirudh's score tries to add some punch to the scenes, but by the end, with writing that is only leaner and never meaner or stronger, even that doesn't work. The director appears to have relied solely on his star to carry the film, but with a script that gives him little to work with, even Vijay can only do so much with his star power.