The Boys Season 3 of Prime Video's The Boys is now available to watch, with new episodes released every Friday. What would happen if the world's finest superheroes were covertly corrupted and controlled by a money-making behemoth, according to the subversive superhero show?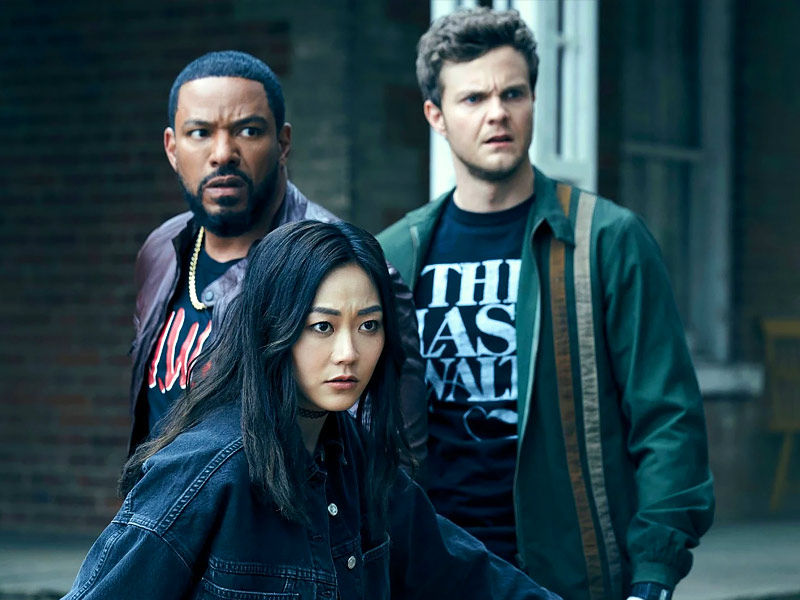 Does this ring a bell? The Boys is also a no-holds-barred spoof of Marvel and DC, depicting pretty much everything that kid-friendly blockbusters aren't allowed to depict. The first two seasons are now available on Prime Video. A lot of things happened. Here's a summary of the gloriously gory action before you watch season 3.
Stormfront is still alive, although it's not doing so well. 
Season 2's major antagonist survives the events of the final episode but isn't expected to return in season 3. 
We discovered that Stormfront, who joins the Seven, a Justice League-style superhero team, is actually Klara Risinger, who was born in Berlin, Germany, over a century ago. She appears considerably younger due to her plasma-based talents, regenerative healing factor, and immortality. She was the first successful Compound V subject, receiving an injection from her late husband, Frederick Vought, a former Nazi geneticist who developed Compound V.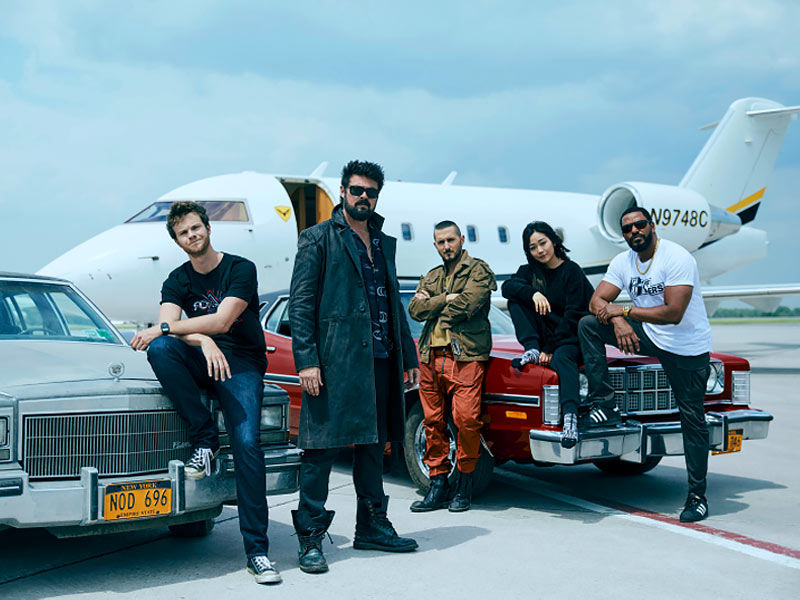 Butcher's wife, Becca, stabs Stormfront in the eye in the season 2 finale. Ryan (aka Becca and Homelander's son) uses his laser eyes for the first time while Stormfront chokes her, amputating Stormfront's limbs and burning her face off (unintentionally killing Becca in the process).
Stormfront's injuries had left her confused and moaning in German on the ground. Homelander later reveals her incarceration in a press conference. Stormfront is still alive, but it doesn't appear that she will be a part of season 3.
Compound V is being employed for more evil purposes than previously thought. 
Superheroes, or Supes, aren't born with their abilities, as was established in Season 1 of the show. Instead, they're given a medicine called Compound V, which was developed in a facility by Vought International, while they're babies. Homelander uses this medicine to turn terrorists into supervillains covertly, as a way of assisting Vought in their attempt to militarise their Supes.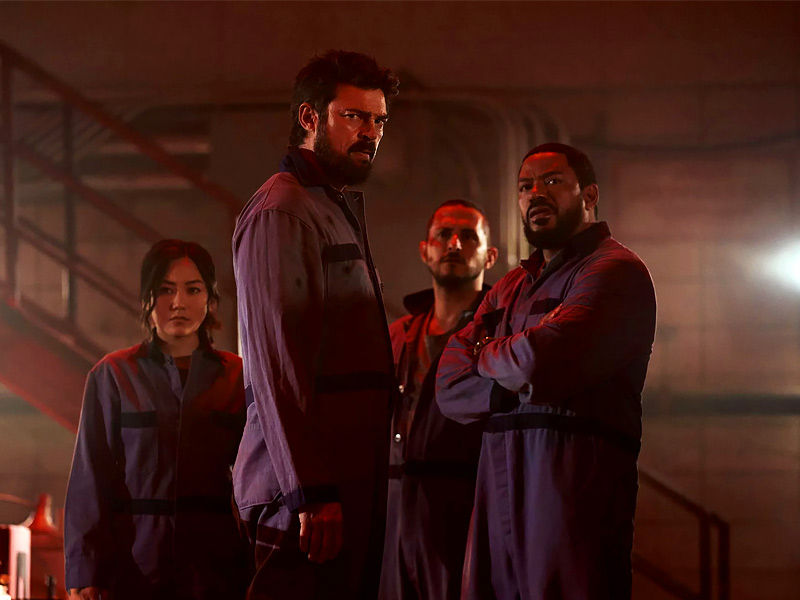 Vought is now attempting to stabilize Compound V so that it can be injected into adults, according to the Boys in Season 2. When Stormfront's Nazi history is revealed, Vought CEO Stan Edgar puts his plans to sell Compound V on hold.
The Collective Church is a place of worship dedicated to the collective. 
In season 2, a strange, Fresca-obsessed religious cult is introduced. Stormfront used to be a part of the Collective back when it was "pure" and didn't accept people of color. Importantly, the Collective keeps track of its members' information, including a folder with documents revealing Stormfront's true malevolent identity.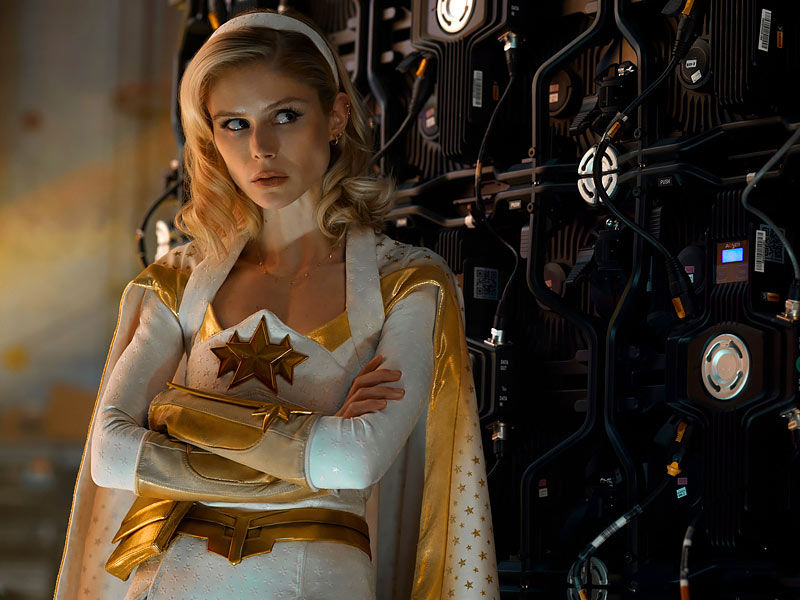 The Collective also arranges planned weddings, finding a wife for the Deep, but not for what he really wants: reinstatement into the Seven. Alastair Adana, the Collective's leader, is slain in the last moments of season 2, which could signal less involvement from the group in season 3.
Maeve lends a hand.
Queen Maeve has always struggled with her relationship with Homelander and Vought, but she gradually gains the resolve to do the right thing. Aside from assisting Starlight multiple times, she triumphs over Homelander in the season 2 finale to save Butcher and Ryan.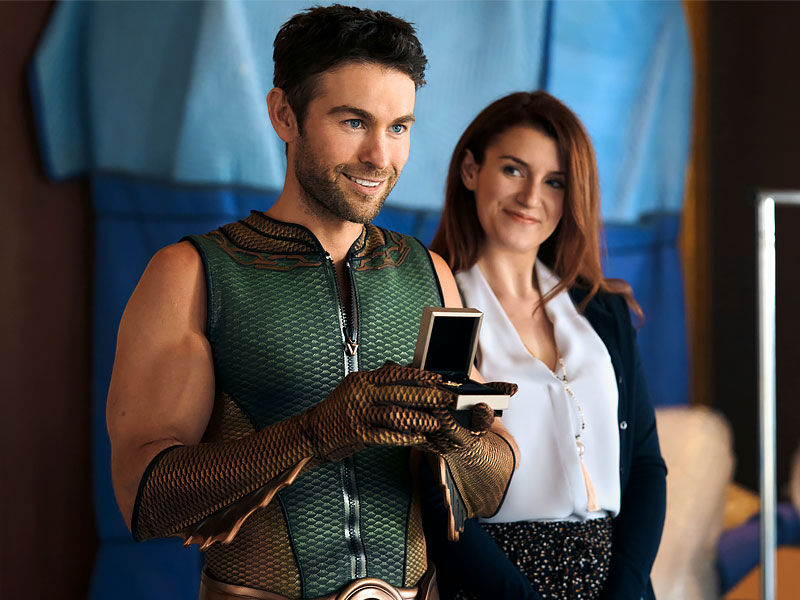 This entails Homelander blackmailing him with images of the plane passengers Maeve was forced to abandon in season 1. Homelander damages the control panel while attempting to save the stolen jet. Homelander demands Maeve accompany him as he determines the passengers are lost causes. When Butcher seeks to reclaim Ryan from Homelander at the end of season 2, Maeve threatens Homelander with exposing footage of Homelander leaving the plane's passengers. 
Unfortunately, Maeve's role in the aircraft incident causes her to split up with her girlfriend Elena.
New beginnings for Butcher.
Even though Ryan killed Becca inadvertently, Butcher forgives him because Ryan supports Butcher over Homelander. When Grace Mallory's men abduct Ryan, Butcher discovers that working for the government could provide him with a new sense of purpose.
Mallory (who had worked as the CIA's deputy director and later formed The Boys) informs him that not only is he a free man, but that the White House is establishing a Supe affairs office, directed by Congresswoman Victoria Neuman, who is secretly paying a team to keep track of the Supes. Butcher does not expressly say yes to the new job, but it is a possibility.
An assassin was discovered. 
We learn who is responsible for some of the most dramatic and horrific fatalities during Season 2 in one of the final moments. CIA operative Susan Raynor, scientist Jonah Vogelbaum, A-adversary Train's Shockwave, and Alastair Adana, the leader of the Church of the Collective were all killed by Neuman using her secret Supe talents. Why? Despite her outspoken opposition to Vought, she blows many people's minds at the hearing against them. Perhaps her gripe with Vought isn't as serious as destroying the company.
Hughie is a politician. 
Hughie believes that he needs to leave the Boys for a bit and stand on his own two feet after fully reuniting with Starlight. He claims he wants to battle Vought the "proper way," which he defines as less bloodshed and more paperwork. He asks Neuman's office for a job, which Neuman gladly accepts after making sure the Boys aren't informed.
One of the best superhero TV programs focuses on how unhealthy our obsession with them is. 
Without sacrificing batshit pleasure, the series continues to dissect Marvel and DC, railing against money-grabbing, virtue-signaling superhero culture. The caustic comedy, pop-rock soundtrack, and a small cast of genuine characters balance off the constant barrage of gruesome superhero antics. The Boys is an even more precisely polished package than ever after three seasons (and with season 4 guaranteed).
Season 3 begins with a shift in the titular vigilante group's mission to seek down corrupt superheroes. Butcher (Karl Urban) is more determined than ever to assassinate Homelander after the loss of his wife Becca (an impeccably unsettling Antony Starr).
He leads an investigation into the cover-up of Soldier Boy, a deadly former "Supe" (Jensen Ackles). In addition, a new serum that gives ordinary people superpowers for 24 hours could aid The Boys in their struggle against Vought, the wicked superhero-creating corporation.
However, after defeating Nazi Stormfront, The Boys are splintered (Aya Cash). Working for anti-Supe Congresswoman Victoria Neuman (Claudia Doumit), who also happens to be a covert super-powered assassin, and the Bureau of Superhuman Affairs, Hughie (Jack Quaid) grapples with his powerlessness.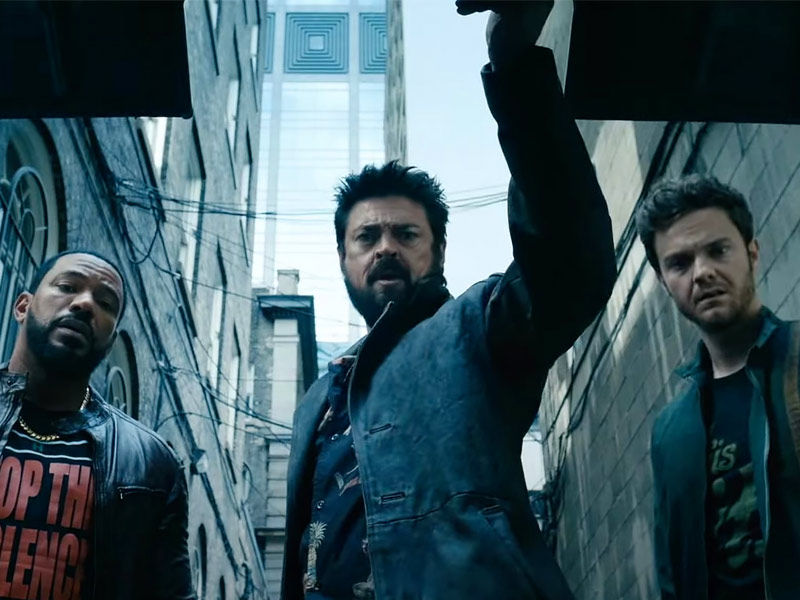 Guilt-ridden Mother's Milk (Laz Alonso) is taking a break from The Boys to spend time with his family, while Frenchie (Tomer Capon) and Kimiko (Karen Fukuhara) are debating whether or not they should start a new life somewhere else.
The Marvel and DC parodies are, as always, a never-ending well of riches: #ReleaseTheSnyderCut, The Deep's (Chace Crawford) biography titled Deeper, and a reality show looking for the next American Hero are just a few examples.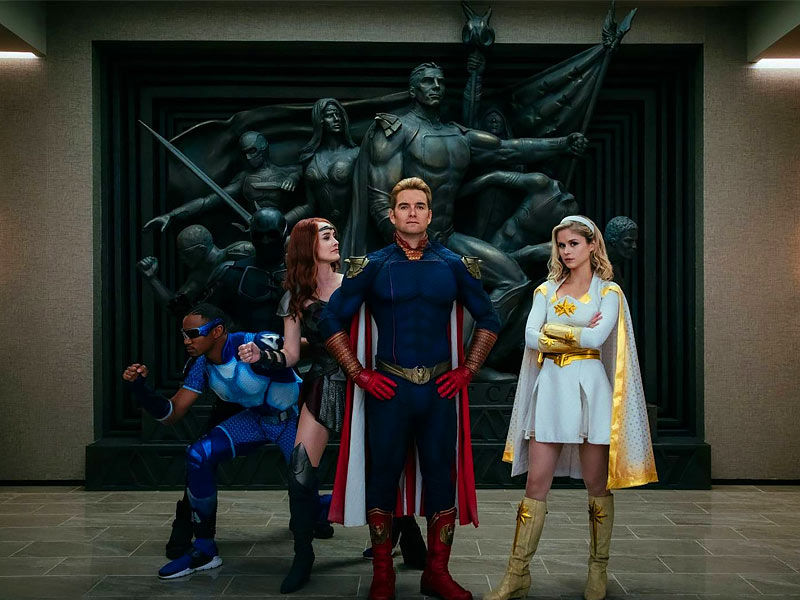 At the same time, The Boys tackles a lot of serious material while injecting even more sarcasm into the mix. Nothing is impenetrable. The show discusses Black Lives Matter and Antifa, as well as harsh workplace dynamics and misogyny in Erin Moriarty's Starlight.
This has always been the most captivating aspect of her story. In season one, the superhero's sexual harassment episode demonstrated how confrontational The Boys can be. Starlight is a star once again this season, earnest yet firm in the face of her body and image being commodified, after taking a backseat last season. 
The honesty of people like Starlight, Hughie, Frenchie, and Kimiko is required to counteract the apocalypse. There's even a cheerful, La La Land-inspired segment thrown in for good measure.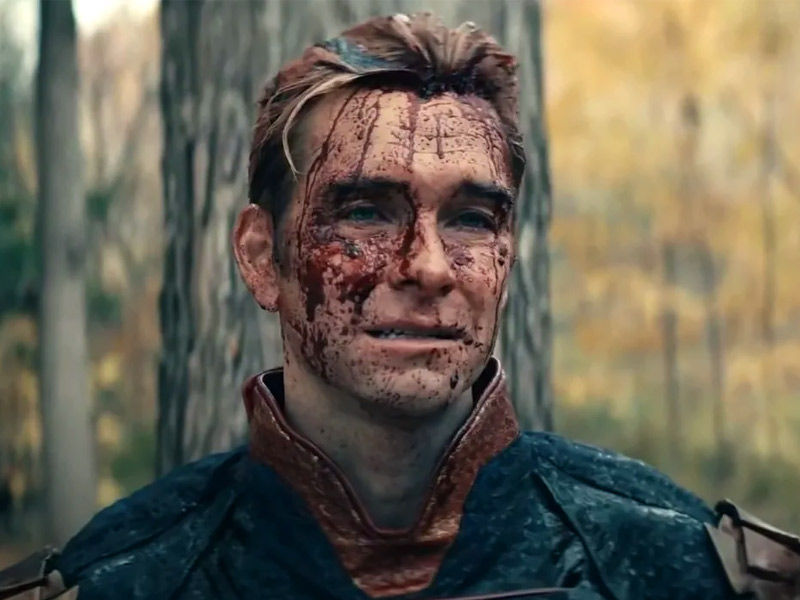 Otherwise, The Boys runs the risk of becoming monotonous and difficult to digest. Every episode promises early Game of Thrones-style debauchery and carnage, but with a cartoonish CGI shine to the nasty scenes. Even the cover-up storyline for Soldier Boy resembles the season 2 Stormfront mystery. Thankfully, The Boys finds its sweet spot, as it usually does. It accomplishes so through characters that are more recognizable and troubled than even the most basic Disney Plus heroes.
Season 3 of The Boys demonstrates that superhero serum isn't running out anytime soon. Instead, it covers much more material, jam-packed with humor, current events, and ridiculous action sequences to produce the most potently amusing, eye-popping cocktail possible. 
The first three episodes were uploaded on Prime Video ahead of schedule and are now accessible to watch. On Fridays, new episodes (there are a total of eight) are released.