Hum Do Hamare Do is a Hindi-language comedy drama film directed by Abhishek Jain and produced by Dinesh Vijan, that was released in India in 2021. Paresh Rawal, Ratna Pathak Shah, Rajkummar Rao and, Kriti Sanon play the key roles in the film. In supporting roles, Aparshakti Khurana, Prachi Shah and, Manu Rishi appear. The plot of "Hum Do Hamare Do" revolves around a young couple (Rao and Sanon) who want to adopt parents. On October 29, 2021, the film aired on Disney+ Hotstar.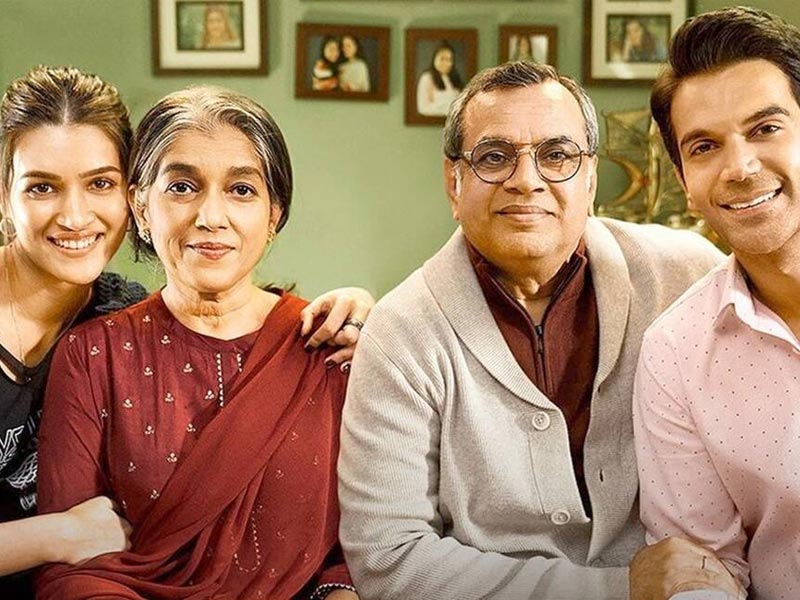 Dhruv Shikhar (Rajkummar Rao) portrayed an orphan who overcame all challenges and obstacles to become a successful entrepreneur. However, another stumbling block appears when Anya Mehra (Kriti Sanon), the girl he loves, expresses her desire to marry someone who has "a nice family and a cute pet." To meet these requirements, he seeks for a false mother and father. His quest leads him to Purshottam Mishra (Paresh Rawal) and Dipti Kashyap (Ratna Pathak Shah), who knew each other and had a past. Hum Do Hamare Do follows all the drama, including deception, in order to be married, like a typical Bollywood plot.
Despite a rocky start, an accidental encounter between entrepreneur Dhruv Shikhar and blogger Anya Mehra at the launch of his virtual reality app leads to another, and they quickly fall in love. However, her desire to marry somebody with a "lovely family and a nice doggy" asks him to go on a search for the ideal parents. Her longing stems from the death of her parents in a fire when she was seven years old, after which she was adopted by her uncle, Dr. Sanjeev Mehra, and aunt, Rupa Mehra (Prachi Shah Pandya), whom she refers to as "dad and mom."
Dhruv, horrified by the possibilities presented to him by his friends Sandeep Sachdeva, alias Shunty (Aparshakti Khurana) and Shaadiram (Saanand Verma), chooses to seek assistance from Purshottam Mishra, whose dhaba he worked at as a youngster. When Dhruv and Shunty find out about Purshottam's (Purshottam's) college sweetheart Dipti Kashyap (Ratna Pathak Shah), they convince her to play his mother so they can acquire Mishra's (Mishra's) approval to play his father. Purshottam and Dipti were supposed to elope, but the latter got cold feet. The essence of the picture "Hum do Hamare do" is how Dhruv and Anya ultimately walk along the altar, given their background.
'Hum Do Hamare Do,' director Abhishek Jain, who has had success in Gujarati cinema with films like Bey Yaar, delivers an intriguing narrative (along with Deepak Venkateshan). If Prashant Jha had written a more fascinating and believable script, the picture would have soared to new heights. In the second half, things become a little repetitive, and the plot drags until the cat is let out of the bag.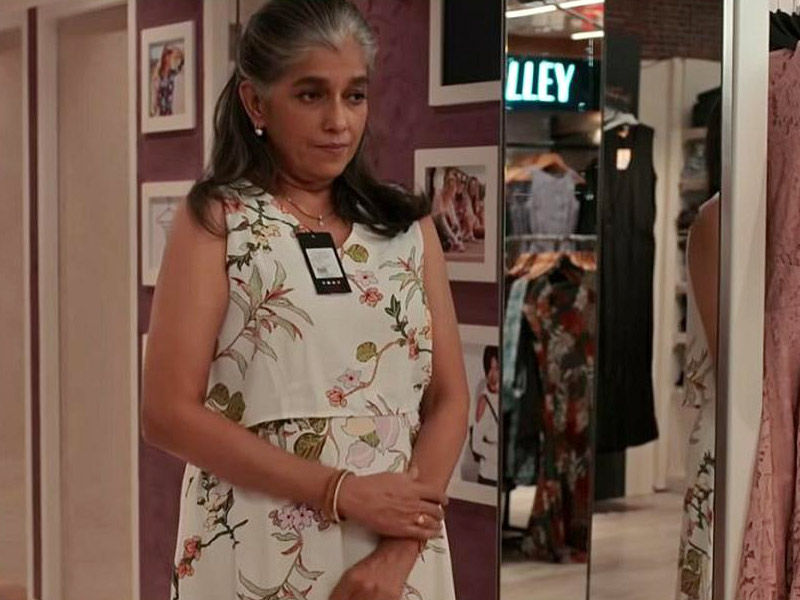 At first, you wonder how long Dhruv, Purshottam, and Dipti would continue to play the family roles, because the truth about the bogus parents must eventually be revealed. The filmmaker then seemed to be in a rush to wrap everything up with a joyful conclusion.
Rajkummar Rao, who has quickly established himself as a major actor, gives yet another sincere performance that demonstrates why he is more than just a box office draw. Kriti Sanon is a powerful performer who does justice to her role as Anya. Paresh Rawal and Ratna Pathak Shah are in terrific form, not just demonstrating how to soar above the plot, but also demonstrating how to lead the way.
The proof is in the connection between their characters and roles — Dhruv, Anya, Purshottam, and Dipti — and how their performances keeps us captivated even when the narrative falters, earning the movie an additional half star. Despite his talent as an actor, Aparshakti appears to be pigeonholed as the hero's closest buddy. Manu Rishi Chadha and Prachi Shah Pandya provide valuable support.
The soundtrack by Sachin-Jigar is catchy and adds to the story of Hum Do Hamare Do.
Despite this, there are some genuinely pleasant and humorous moments throughout the film. At the same time, it offers a pointed observation of families who appear joyful and unified on the surface while arguing and battling on the inside. And that, if necessary, one might pick a perfect family. 'Hum Do Hamare Do' is an enjoyable watch… if only the second half had been more interesting and had a few more chuckles.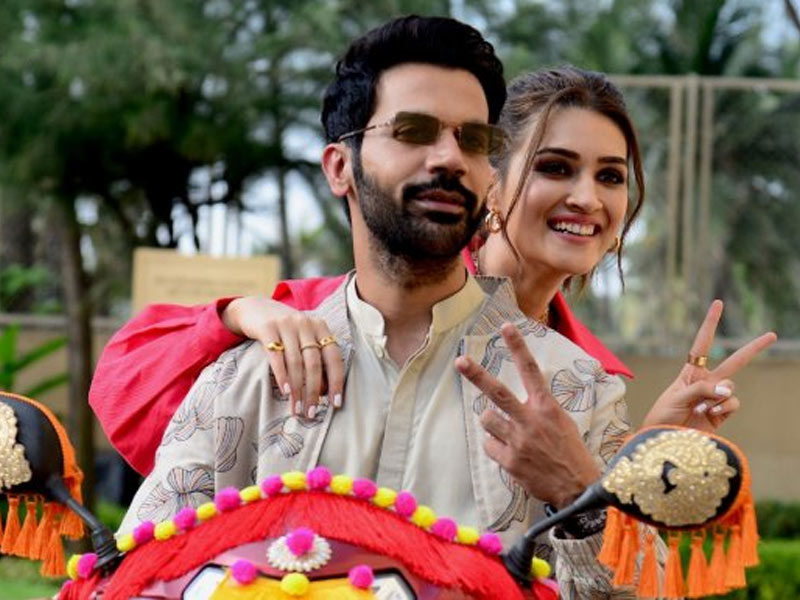 The base in Hum Do Hamare Do is severely lacking. It appears like the writers and team were rushing to get to the intriguing section without first cleaning the environment surrounding it, which was supposed to set the stage for the interesting part in the first place. Rajkummar transforms from a tiny waiter to a wealthy man in minutes, and his rags to riches story has been told many times. But he never treated it with the reverence that it deserved. Rather, we are instructed to concentrate on "seeing how magnificent a lover he is." Why limit him to a local lover when your heroine fell in love with his technical expertise?