A stylish, futuristic family adventure that captures the essence of '80s science fiction.

---
The Adam Project is about a man time-travelling back to see himself as a child, which is ideal because it's essentially a journey back to the 1980s family activities. Ryan Reynolds plays a wisecracking time traveller in Netflix's casual but poignant reimaginings of ET, Back to the Future, and Flight of the Navigator for the Marvel age.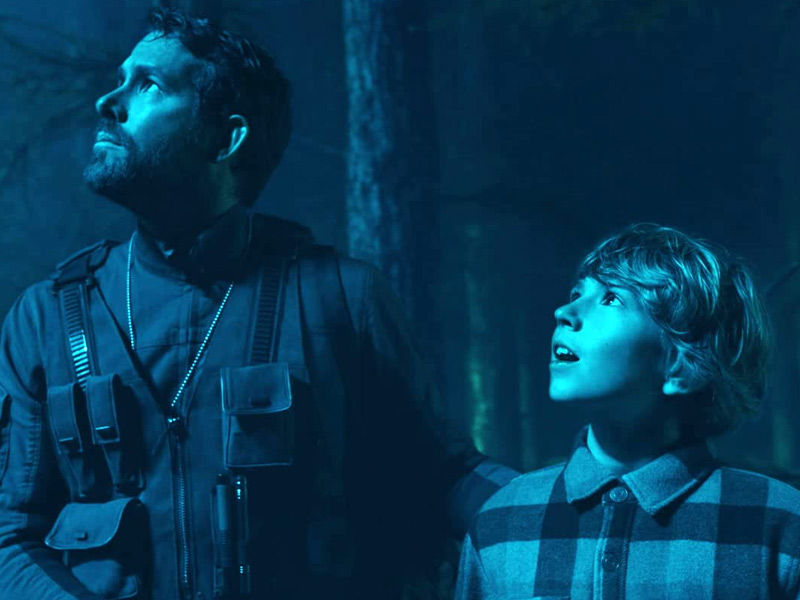 The new film will be available on Netflix on March 11. It's a fast-paced, family-friendly sci-fi adventure that reunites Reynolds and filmmaker Shaun Levy following last year's success Free Guy. It has a lot of contagious enthusiasm, and Jennifer Garner, Zoe Saldana, and Mark Ruffalo appear.
Some films have an indelible impact on you from the minute you view them. One of my favourites is The Last Starfighter. In the 1980s, I understood the value of a high arcade score, and The Last Starfighter was the pinnacle of sci-fi fantasy. Many of us kids back then wished to be Starfighters. We watched Flight of the Navigator and ET with the hopes that one day we might be able to embark on our fantastic sci-fi journey.
The Adam Project is the modern-day equivalent of The Last Starfighter.
Ryan Reynolds plays Adam Reed, a future fighter pilot who steals a time machine to travel back in time and save the woman he loves. It's a lovely, straightforward notion that's elevated when he's shot down in the middle of a time leap and ends up many years off track… Only his younger self (Walker Scobell) can assist him in getting back on track.
The Adam Project is a trip back in time, a film that revels in the sci-fi nerdiness of the 1980s while combining epic adventure and meaningful life lessons into a joyful, time-travelling tale.
Of course, when young Adam meets his adult self, he is appropriately terrified — at least initially. Thankfully, it's not long until the two Adams exchange verbal punches, with Ryan Reynolds in fine form, throwing out quips like they're out of style. But this isn't simply more of the same from Reynolds.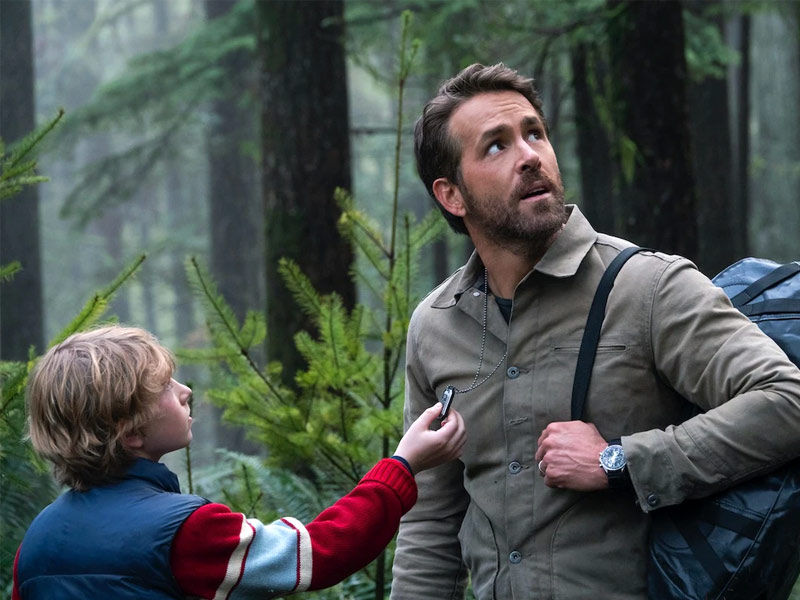 Instead, future Adam has a subtle weariness that conceals decades of daddy issues. While Reynolds plays his usual sarcastic shtick for laughs, he balances it out with a reflective, more restrained performance that draws out the real storey – it's all about their father, played by the ever-charismatic Mark Ruffalo. The Adam Project is as much about resolving Adam's personal history as it is about rescuing the future, which is a nice twist that lifts this above a typical time-travel yarn and adds a lot more complexity to the film.
The relationship between Adam, both young and future, is almost ideal.
Walker Scobell, on the other hand, is a complete revelation. The young newcomer delves deeply into what makes young Adam tick, flying his favourite video game like an ace despite getting tossed out of school. Best of all, the connection between young Adam and Adam of the future is nearly flawless.
Their banter is fantastic, lending the picture a comedic edge as future Adam rediscovers what a nerd he once was. Scobell also holds his own against Reynolds, matching his caustic wit pound for pound. He's the ideal young Adam for Reynolds' future Adam, and he's one to keep an eye on.
That clash of personalities applies to The Adam Project's design choices as well, with director Shawn Levy treading an intriguing balance between ultra-futuristic and pleasantly vintage. It's maybe to be expected from a director who has given us Stranger Things and Free Guy, yet the blending of two distinct genres works well.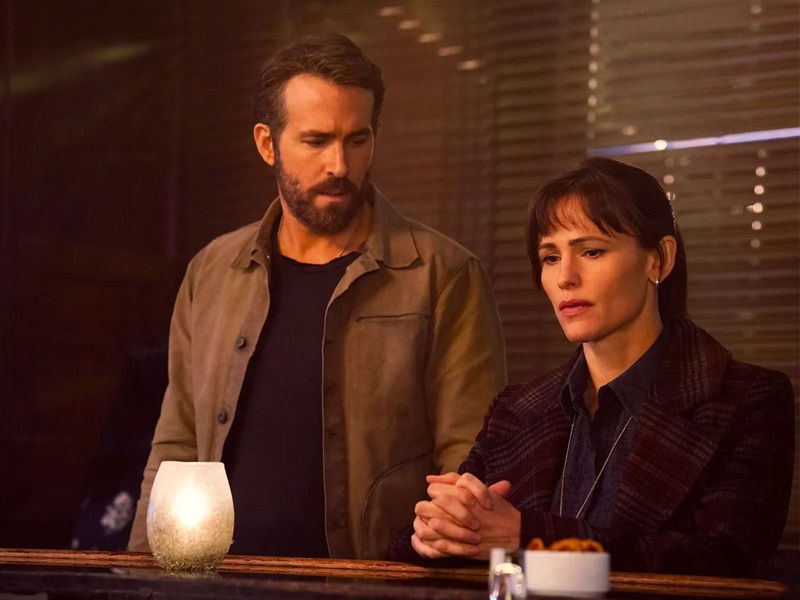 Future Adam's predicament is reminiscent of Minority Report, as he frantically seeks to change his fate, helped by his ultra-futuristic, DNA-locked equipment from a sleek and gleaming future. But it's more of an '80s frolic for Adam.
The unexplained spaceship crash in the woods behind his house has Flight of the Navigator implications, with Adam, like Elliott in ET the Extra-Terrestrial, concealing his time-travelling secret from his mother. The game's goal here is to tug at our nostalgic strings, which succeeds admirably. Thankfully, it's much more than that, with a sleek take on futuristic time travel that works brilliantly.
The Adam Project is also jam-packed with thrilling action situations. The battle sequences are ferociously simple yet stunningly effective… And, while future Adam may deny that his energy stick weapon is a lightsaber, it is. And, although young Adam is not a fighter, he gets his moment to shine with a masterfully manoeuvred drone takedown that complements future Adam's fisticuffs.
Ryan Reynolds is in the most remarkable shape he's been in a long time.
There's also a particular connection between Reynolds and his director, with Levy getting the most out of his leading man. Reynolds is in the most remarkable shape we've seen in a long time. Rob Simonsen's victorious, sweeping soundtrack completes the retro-futuristic ambience, punctuating this feel-good voyage with huge crescendos and underlining the increasing lit-by-flashlight suspense with classic '80s synth sounds.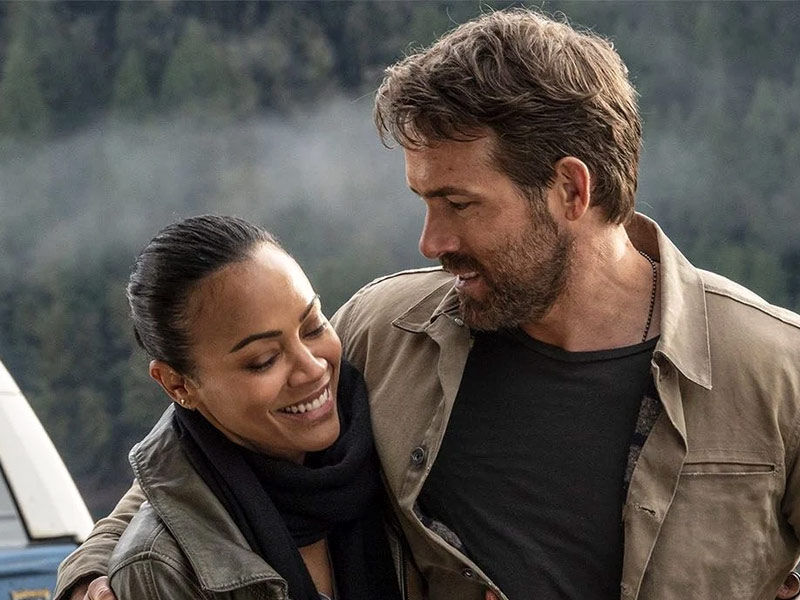 On the surface, The Adam Project appears to be just another attempt to entice us with nostalgia. The action-packed sci-fi adventure is reminiscent of our childhoods, and it will undoubtedly appeal to audiences of a certain age. Fortunately, it goes far deeper than that. The Adam Project also offers a narrative about coming to terms with our history and coming to grips with the life we've lived and the decisions we've made.
The time spent establishing the emotional stakes is perhaps the film's most vital point. The Adam Project investigates how young Adam deals with his father's death before the wrong people start shooting. A moment in which Reynolds meets his mother, portrayed by Garner, is given breathing room, and as a result, the rest of the film's fast-paced action is anchored with genuine tenderness. Saldana and Reynolds also have some devastating scenes. Still, Saldana is criminally underutilised (and this is one of those films where you question if the supporting character's off-screen narrative wasn't more compelling than the main character's).
It's a great touch that the timey-wimey explanation of how time travel works are also emotional. Every time travel film, from Looper to The Tomorrow War, needs to come up with some ridiculous reason for why people remember stuff (or don't remember things) or why people's actions alter things (or don't change things). There's some nonsense about fixed places in time in this scenario, but it also implies everyone has a unique position. It's a great example of incorporating storey logistics into an emotive topic.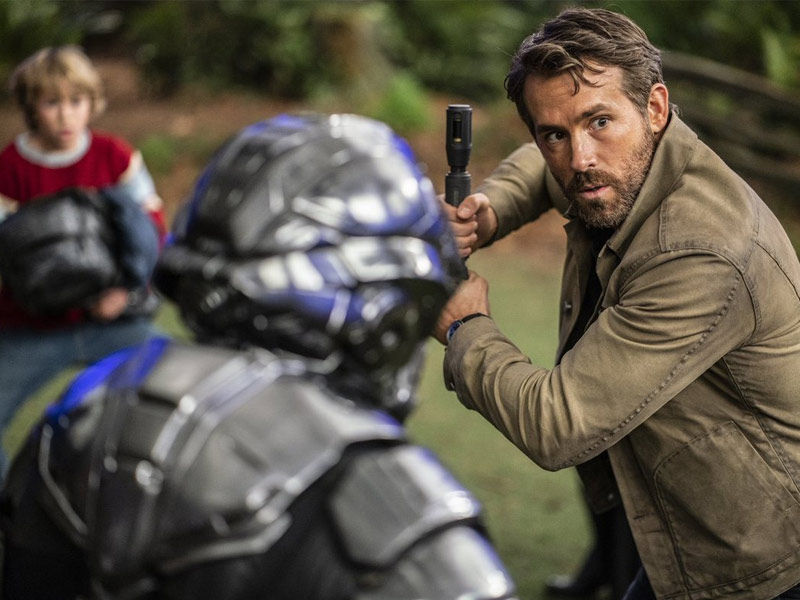 Of course, no one is interested in the time travel aspect. Apart from a throwaway phrase about the Terminator, it's never explained convincingly why the future is so bad, making it difficult to care about racing about and rescuing the planet. Catherine Keener is captivating as a villain who acts as the devil on her own younger self's shoulder, even if her who-cares diabolical scheme is the storyline of Back to the Future 2.
The Adam Project is a must-see for everyone who grew up in the 1980s… or who wishes they had. A razor-sharp writing and some delightful interactions between Reynolds and his younger self, Scobell, keep its retro-futuristic stylings in check. The Adam Project delivers a sci-fi epic that will genuinely transport you with a few big action scenes and an almost-lightsaber.
While the action and whizbang visual effects are very light – and the narrative glides over its sci-fi notion with barely a sweep of a not-quite-lightsaber – The Adam Project is fizzy fun, with Reynolds, Ruffalo, and Saldana bickering genially. And the time-travelling family's struggle with love and sorrow is at the heart of this amusing family adventure. If your kids want some fast-paced sci-fi action and you need a break from superheroes, The Adam Project is a must-see.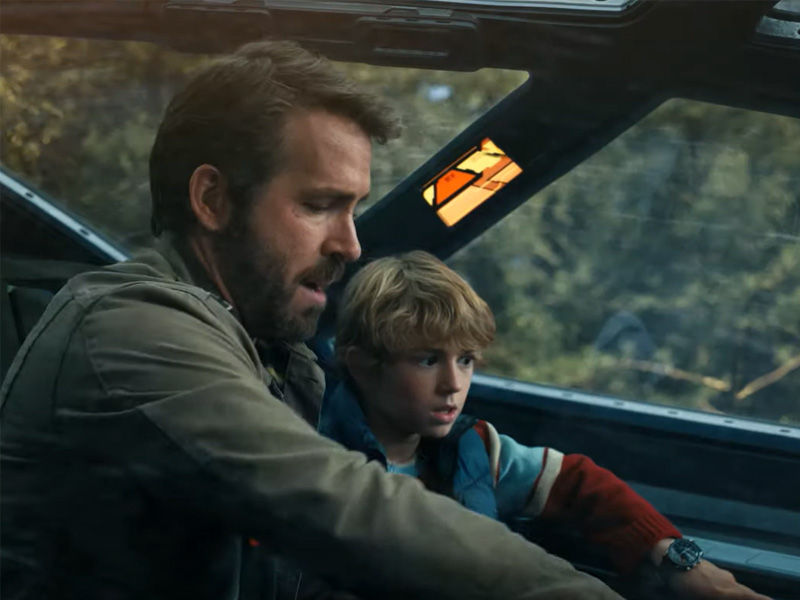 The Adam Project is a clever, humorous mash-up of all of my childhood movies. It's Back to the Future meets The Last Starfighter, with a cast that enjoys the concept as much as I do. Ryan Reynolds is fantastic as Adam, and Walker Scobell matches him punch for punch in his first performance. The Adam Project is a love letter to 1970s and 1980s family sci-fi films, full of Amblin-like charm.