Etharkum Thuninthavan  (ET) is an upcoming Indian Tamil-language action thriller film written and directed by Pandiraj and produced by Sun Pictures. Suriya, Priyanka Arul Mohan, and Vinay Rai feature in the movie. D. Imman wrote the soundtrack, and R. Rathnavelu and Ruben handled the cinematography and editing.
Etharkum Thuninthavan, directed by Pandiraj, opens with a sequence of murders performed by Kannabiran (Suriya).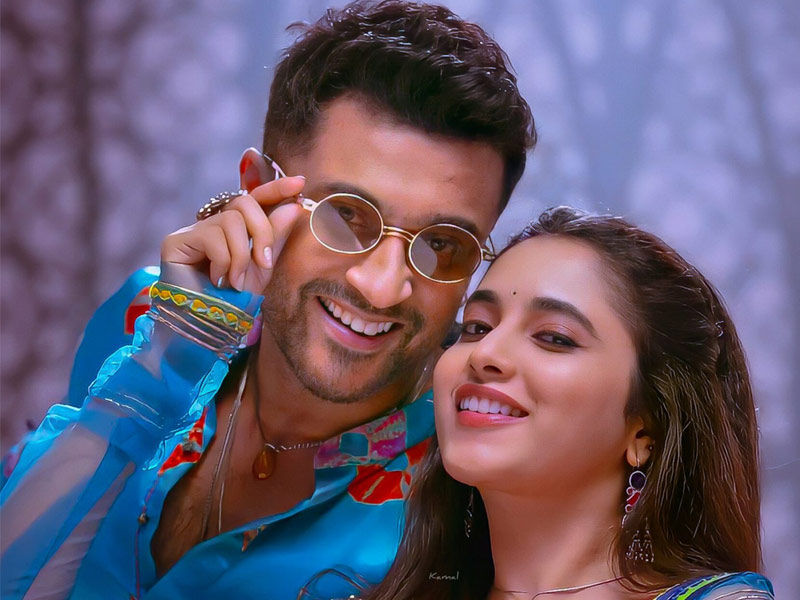 Except for his father, Aadhi Rayar (Sathyaraj), no one in his family or village believes he can murder people. After all, he assists individuals in obtaining justice as an honest lawyer and an anna (brother in English) to ladies.
As the narrative develops, we learn that the two towns have a rivalry. Inbasekaran, AKA Inba (Vinay Rai), a powerful man from the opposing tribe, has harmed countless ladies with his band of thugs. Kannabiran's family suffers as he battles against him. The plot revolves around Kannabiran's efforts to seek justice for the ladies who suffered at the hands of Inba.
Etharkum Thuninthavan addresses a critical issue, women's safety in the internet era. The goal of director Pandiraj to create popular entertainment with a much-needed social message should be commended. The rural performer mentions the 2019 Pollachi sexual assault case, which is still fresh in people's thoughts.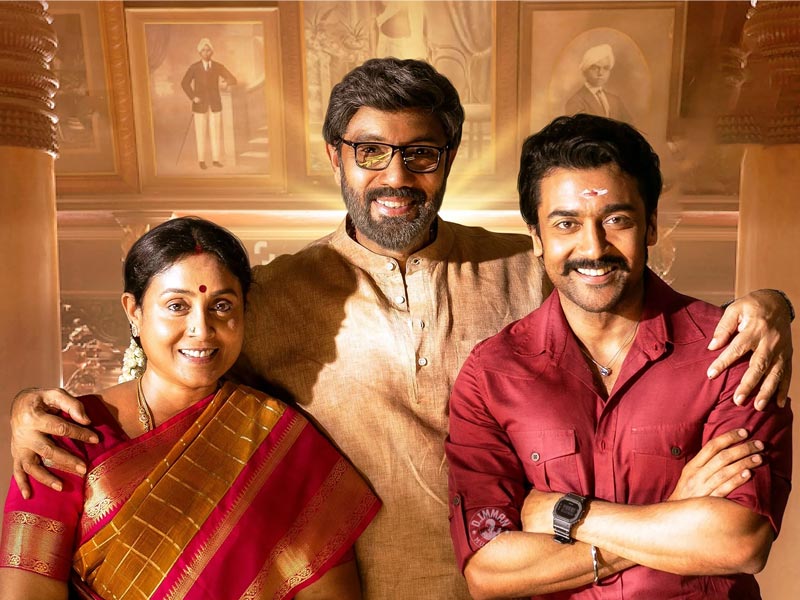 While Etharkum Thuninthavan has a compelling idea, it fails to elicit a favorable emotional response. The narrative and inconsistencies in individual actors' performances fail to captivate the viewer and make the film's intended impression. Despite some strong emotional scenes, there appears to be a disconnect between the characters.
Suriya, as usual, is acceptable. The earnestness and intensity are palpable. On the other hand, ET does not provide him with a distinctive part or anything. Suriya plays the character of a standard commercial hero with ease. The first part of the film allows Suriya to revel in the family man area while mingling with many individuals.
There is then a romance with the heroine. He conducts the proceedings methodically and without breaking a sweat. The big transformation occurs in the second half (around the intermission), and the star then transforms into Jai Bhim gear. Only here is he willing to fight to achieve his goal? Several emotionally intense sequences follow, and Suriya delivers them all with zeal.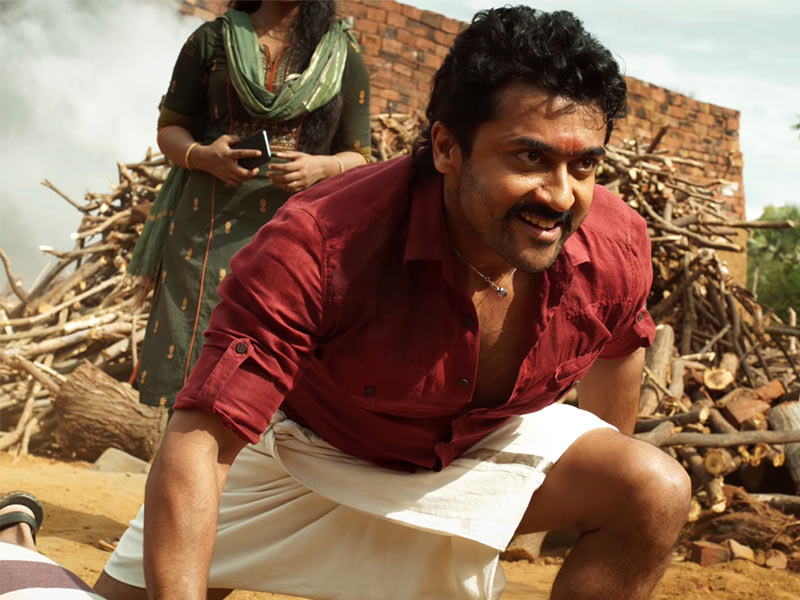 Tentatively titled Suriya 40, the project was formally unveiled in October 2020. It was also the production's first collaboration with Suriya, having previously released Ayan (2009) and Singam (2010). Despite missing three months of filming owing to the COVID-19 lockdown limitations, production started on February 15, 2021, and was finished by mid-November. Most of the film was shot in Chennai, Madurai, Karaikudi, and Courtallam, with a song scene done in Goa.
The film will be released theatrically on March 10, 2022, along with dubbed versions in Hindi, Telugu, Malayalam, and Kannada. The film premiered on February 15, 2021, with the attendance of the primary cast and crew members, except Suriya, who was diagnosed with COVID-19. Without Suriya, the filmmakers shot a few sequences with the ensemble cast. Suriya returned to the film set on March 18, 2021, after recovering from COVID-19. He confirmed his attendance by sharing filming still from the film at Binny Mills in Chennai on social media. Following a 21-day plan, the team traveled to Madurai to film important sequences in April 2021.
Review of the film Etharkum Thuninthavan: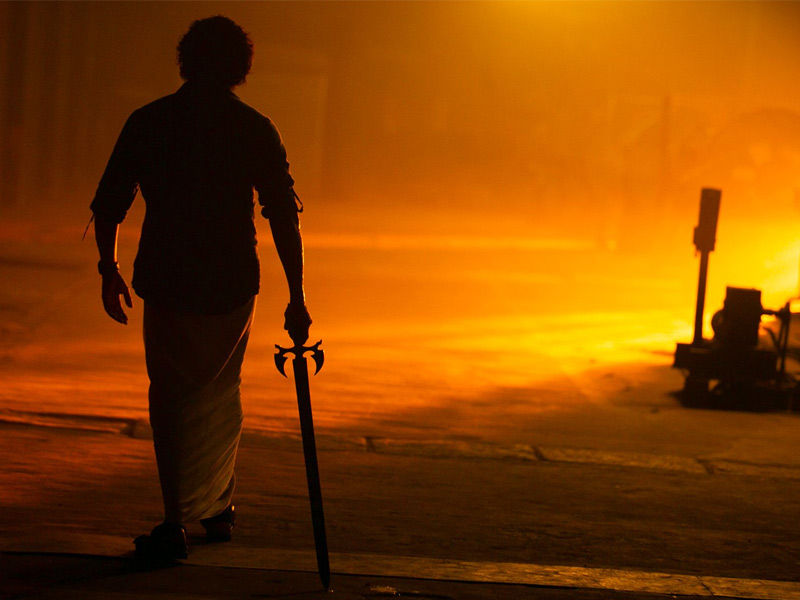 Suriya portrays Kannabiran in Etharkum Thuninthavan, a lawyer who fights for justice and protects the innocent. He is the adoring son at home, especially to his mother Kosalai (Saranya Ponvannan, in a role that she can, by now, play in her sleep). And in the perspective of his love interest, Aadhini (Priyankaa Arul Mohan), he is like Murugan. In short, he is an avatar, and filmmaker Pandiraj develops the charisma of his protagonist without trying too much. The narrative expands on this theme, with Kannabiran attempting to safeguard women's dignity.
Inba (Vinay Rai), the son of a central minister, is the nasty one performing the 'disrobing' here. Inba and his crew abuse innocent young ladies in the guise of love, filming them in sexually compromising postures and eventually blackmailing the victims, an obvious allusion to the Pollachi sexual assault cases. When Kannabiran protects Aadhini's friend Yazhnila, Inba decides to go after the lawyer and threatens to reveal hidden cam recordings of 500 women if he doesn't give up Yazh.
At the plot level, Etharkum Thuninthavan follows a rather predictable path. However, as he did with Vamsam and Kadaikutty Singam, Pandiraj roots the characters in extremely distinct backgrounds, which adds some novelty. Kannabiran is from Thennaadu, a place that values women. Inba is from the neighboring hamlet of Vadanaadu, whose males marry Thennaadu's daughters.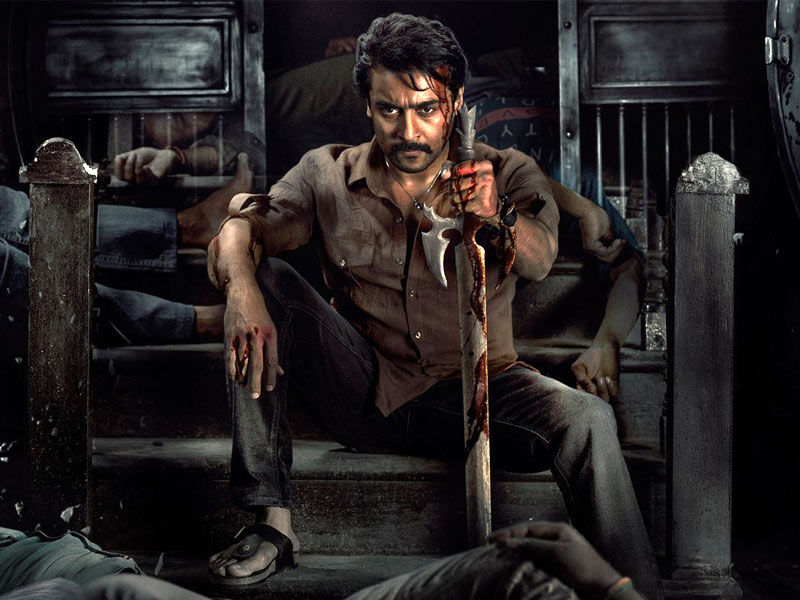 However, the innovative nature of its concept elevates this typical masala film. It's always nice to watch a celebrity vehicle that communicates the appropriate message about women's empowerment.
The film is also conscious of the ambiguity of vigilantism and extra-judicial executions. Kannabiran is seen using the legal system to obtain justice. Only when all other avenues have been exhausted, he decides to take the law into his own hands.