Despite a weak last act, Daniel Craig's fifth and last excursion as Bond is filled with spectacular action sequences and an emotional core. No Time To Die is a bombastic and suitably entertaining conclusion to Daniel Craig's James Bond series, but it isn't as terrific as it could have been.
James Bond is a cultural icon. Aside from the representation of the character, the long-running franchise has its own distinctive and distinguishing clichés, tics, and gimmicks. All the franchise's features and ingredients are on full show in No Time To Die. No Time to Die, Daniel Craig's swan song and the 25th James Bond film, is the franchise's most self-aware picture.
No Time to Die (aka, Bond 25) was originally intended to be released in April 2020, but it was delayed for a year and a half because of the global COVID-19 epidemic. Previously, the project had behind-the-scenes delays after Danny Boyle, who had been hired to co-write and direct the picture, departed the production in late 2018.
The route to a theatrical release was bumpy, but No Time to Die itself is considerably more smooth, now directed by Cary Joji Fukunaga from a script co-written by him, Robert Wade, Phoebe Waller-Bridge, Neal Purvis, and Scott Z. Burns. Despite a weak last act, Daniel Craig's fifth and last excursion as Bond is filled with spectacular action sequences and an emotional core.
The 25th Bond movie aka No time to Die isn't flawless, but reviewers believe spectacular stunt sequences and a compelling performance from Craig are enough to overcome a complex narrative and a lengthy run time.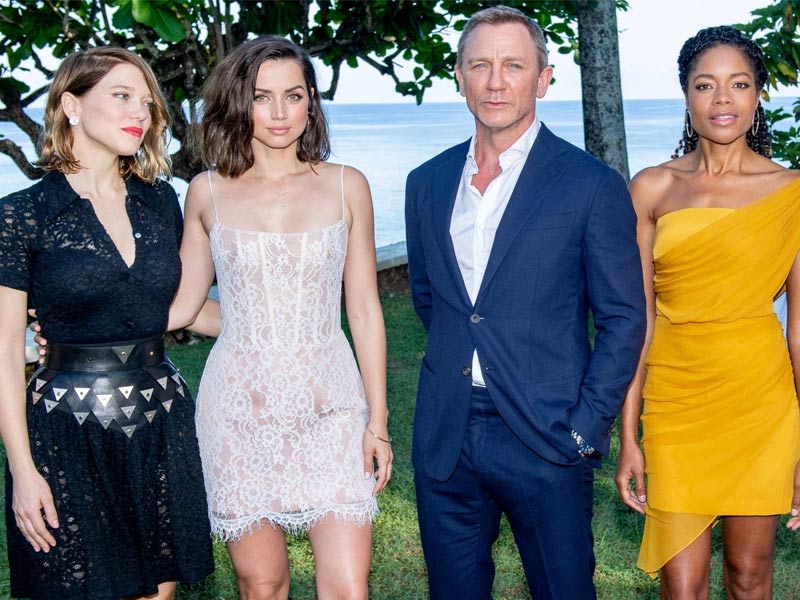 The plot twists in No Time to Die are hard to explain without exposing some truly fascinating Bond developments. However, it's reasonable to say he's doubting what he's been fighting for his entire career. Craig is effortlessly charming, suave, humorous, vulnerable, and definitely having a great time as Bond. The rest of the ensemble is also outstanding, with Lynch and Léa Seydoux standing out among Finnes, Waltz, Wright, Naomie Harris as Moneypenny, Ben Whishaw as Q, and Ana de Armas as a breakthrough rookie agent.
At the opening of the movie, James Bond (Craig) is in retirement, living under the radar in Jamaica five years after leaving his job as 007 with Madeleine Swann (Léa Seydoux). His old life, however, draws him back after CIA agent Felix Leiter (Jeffrey Wright) turns up to seek for his help in freeing abducted Russian scientist Valdo Obruchev (David Dencik). Naturally, nothing is as simple as it appears, with Bond thrust back into the danger and action that comes with the license to kill, all while adjusting to the changes that transpired during his absence — including a new operator, Nomi (Lashana Lynch), who takes on the 007 mantle in his stead.
Working with M (Ralph Fiennes), Eve Moneypenny (Naomie Harris), Q (Ben Whishaw), and CIA operative Paloma (Ana de Armas), Bond fights old and new foes, the key one being the mysterious Lyutsifer Safin (Rami Malek), a talented and clever antagonist with lethal intentions and a bitter grudge.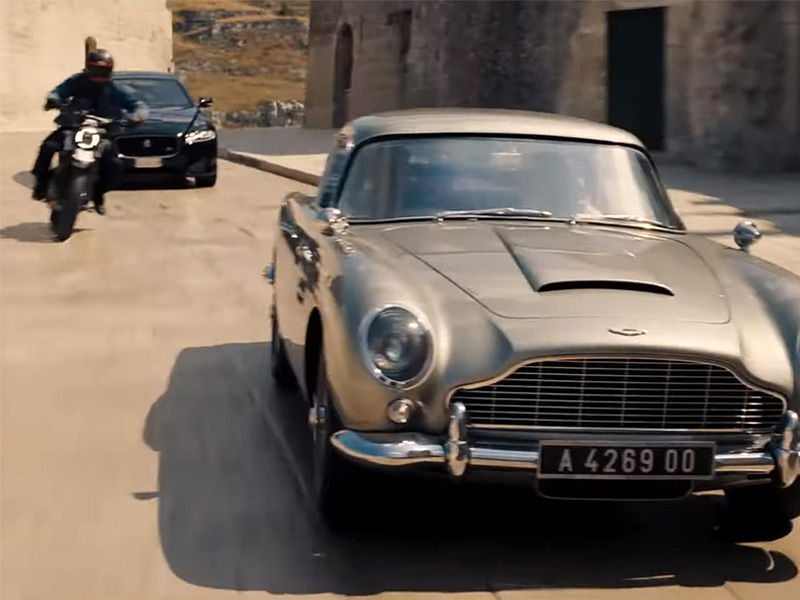 Set years after Spectre, No Time To Die finds Bond dragged out of retirement and put on a mission by his old CIA buddy, Felix Leiter, which irritates his former MI6 supervisor, M. Soon later, Bond finds himself in the sights of Spectre, their commander Blofeld, and a mysterious new group commanded by Lyutsifer Safin–an independent opponent of Spectre. Bond returns to MI6 and meets his successor for the position of 007, Nomi.
No Time to Die is a completely contemporary Bond film, yet it frequently appears to be ticking off series of clichés.
As Craig's farewell film, No Time to Die offers everything a fan could want in a last excursion, tying up all the loose ends from prior films and paying respect to people who influenced Bond's life along the way. Craig imbues the role with a great deal of deep emotion, producing a portrayal that speaks to the betrayals, heartbreak, and weariness of a guy who has been through it all. And yet, he keeps an extraordinary amount of charm, a brief grin here, a smart remark there, and Craig plays that up without ever losing touch with the character.
No time to Die portrays Bond as someone who, despite his attempts to live a regular life, is constantly looking over his shoulder. When he returns to the center of the action, it's as if he never left.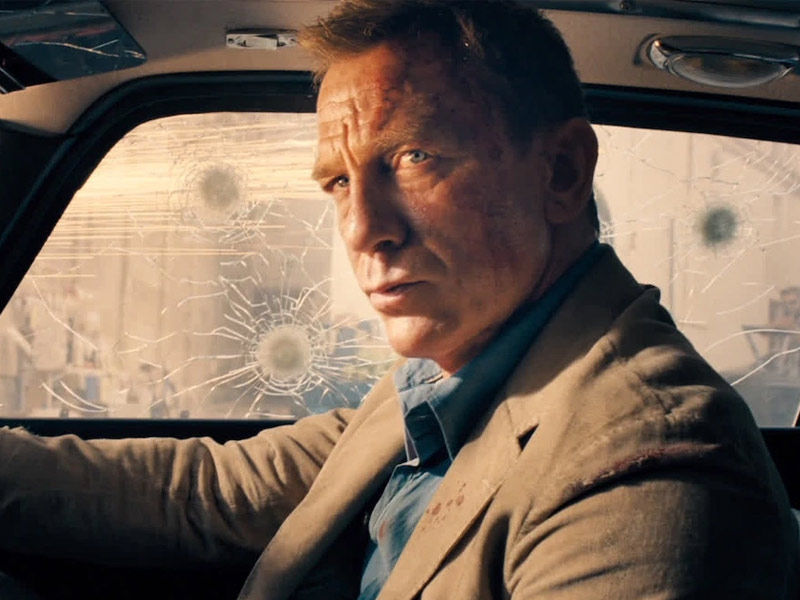 The rest of the cast shines alongside Craig, fleshing out the world in which Bond operates, from Ana de Armas' lively and fresh-faced operative, who is new to the job and thrilled to be working with Bond, to Lashana Lynch's smooth performance as Nomi, who is trying to maintain her composure amid Bond's return. Fukunaga, who is known for his attention to detail, pauses just long enough for the viewer to take anything in — whether it's information, the emotional weight of a scenario, or the shock of a revelation — before moving on in a fast-paced action.
Patrick Vo's combat choreography is outstanding, comprehensive, and thrilling. The stunts are exhilarating as well, particularly in the sequences set in Italy and Cuba. Thanks to cinematographer Linus Sandgren, the aesthetics are beautiful, subdued, but brilliant when needed.
No Time to Die thinks a lot about legacy: what one leaves behind and what one leaves behind. Bond's trust difficulties persist, although he has kept the loyalty and respect of people he has worked with on many missions. No Time to Die also addresses, if briefly, the hazards of covert agencies creating armaments under the pretext of safeguarding civilians. The escalation is exponential, and it is rendered worse simply by its existence, regardless of who is in charge. But it doesn't go far enough, pinning the blame on a single villain who goes just far enough to enlist Bond's help in stopping him.
Safin's intentions are jumbled and not given enough attention, with the last act dragging on excessively. Sometimes the tension cannot build, and the action falls flat, but the film satisfies in its last minutes as it concludes Bond's narrative. And, while Safin's global plot is mediocre and doesn't feel as threatening as it should, the villain works best when he is more of a mortal threat to Bond and Madeleine than a global one; as even when his schemes become far-reaching, the film rejects to shift its focus away from its main character.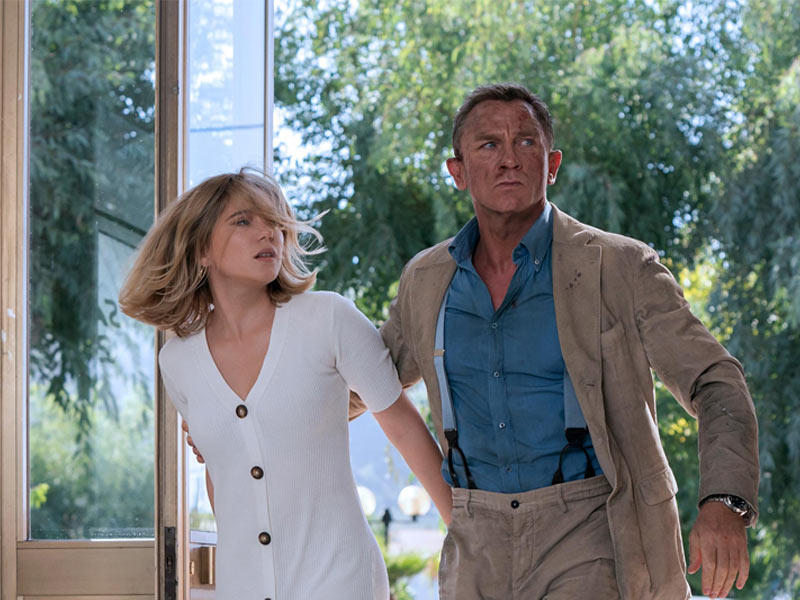 That frequently pulls the tension to a standstill, and the film's third act is when the absence of adequate buildup for Malek's Safin, in particular, becomes apparent.
Having saying that, the overarching plot of No Time to Die jumps about much too much. Because of the frequent mobility, fascinating characters, particularly Lynch and Malek, feel weirdly underdeveloped. Nomi's seldom shown subplot has her and Connection learning to work together, however it is assumed that most of their bond develops off-screen.
While Malek's portrayal of Safin is filled with danger, his garbled accent and lack of direct engagement in the plot make him feel unsatisfactory. Similarly, his MacGuffin weapon, which foreshadows a far more fascinating battle, is a minor player in the picture when it could have been a driving force.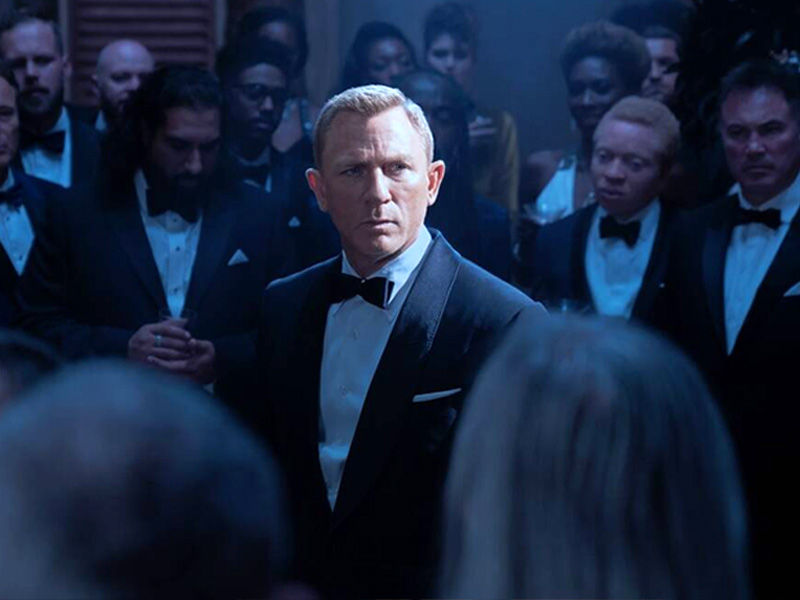 The components of No Time to Die are all there, but the execution is a little disappointing. The film's extended running duration becomes tiring at points. It's not entirely the fault of the screenplay, which is frequently amusing and emotionally evocative, but more of its pace. The picture seemed to take two steps back for every two steps forward. Overall, the picture succeeds as a theatrical blowout befitting of Craig's final Bond appearance. It's entertaining and dazzling, and it deserves to be seen on the big screen. It works when it works. No Time to Die is simply not as fantastic as it might be, which is a little frustrating.
No Time to Die focuses on Bond's personal narrative and the impact he leaves behind. It truly flies. No Time to Die seems like a love letter to Craig's 007, introducing new characters that leave an impression while deliberately and methodically tying up Bond's tales. The action, personal subplots, and overall superb pace will have spectators glued to their seats, with the film's finale being one that fans of the franchise will talk about for a long time.